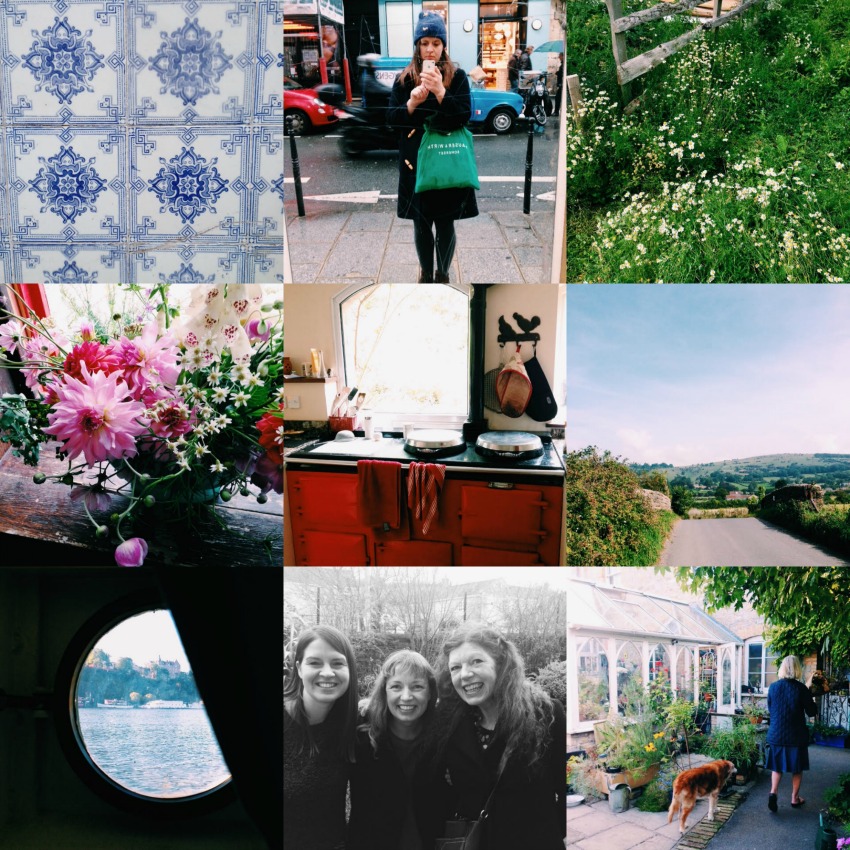 It's been just over six months since I left my home in Portland for a nomadic life on the road. What sticks out in my memory the most are the good, kind souls I've met, particularly awesome, strong women who I really look up to. Most people in this world are good is what I've learned. I honestly didn't think all that much of leaving and traveling for a year. That said, it was tougher than I thought to physically and mentally leave my life in Portland. However, I do get peppered with questions as people learn about my journey, to some I guess, it is unusual. And thinking back on it, if I'd met someone doing this a few years ago, I'd probably be peppering them with the same questions. I hope it's not presumptuous to answer them here. But I guess if you happen to be curious, here you go:
How can you afford to travel all the time? 
I sold everything I own. I don't own a car or a home. I am a freelancer who juggles quite a few things. I am a prop stylist, and most of my other freelance work is Internet-based. I left most of my prop styling work behind me when I left Portland. For most of my trip I've been doing farm stays, volunteering in exchange for my room and board. You can read more about it in a blog post I wrote here. I've also done housesitting. Any money I've spent on hotels, Airbnb's, or other places, for in between trips or farm breaks has been less per month than I spent on rent in Portland It's actually cheaper for me to live as a nomad than it is to live in Portland (one of the cheaper places to live in the US). And here's the thing. I am traveling but usually just every 6 weeks or so. I make temporary homes, as I am a big fan of slow travel (I actually don't enjoy flitting around city to city every few days ). Once you are in Europe it's super cheap to travel from country to country. A ticket from Paris to Lisbon will cost you around 25 Euros, for example.
Does it get annoying traveling all the time and not having a home?
I try not to travel more than once every 4-6 weeks. I practice slow travel! I set up a temporary home wherever I go. I find it the most rewarding way to travel. Of course I miss my family and friends but that's the beauty of Face Time + What's App! I enjoy acclimating to new situations every few months and having new experiences. I am kind of addicted and don't feel ready to settle into one spot yet.
How could you bear to part with all of your things? Did you really sell everything? 
Maybe it's because I worked as a prop stylist (basically buying things for a living!), but apart from a few family heirlooms and old photos, I don't feel attached to possessions or stuff. It was really sweet actually. Before I left home, I had a big tag sale with two of my dear friends. Friends, readers, and strangers showed up and bought all my stuff. Maybe it's because I come from a big family, but I love sharing things! It was super sweet to see all my favorite things leave with some of my favorite people. From time to time, I see my kitchen towels, a piece of pottery, or a party streamer show up on Instagram and it makes me smile! I have two boxes at my parents house of a few special things and I travel with a medium size backpack and a tote bag. Which leads to the next question.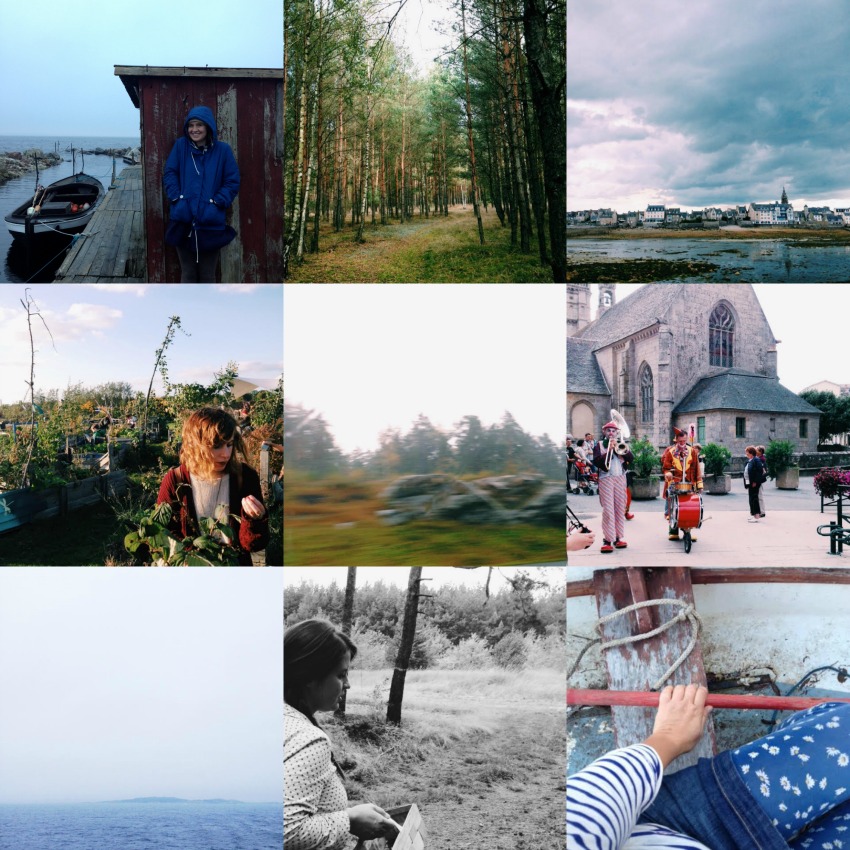 How do you pack for a never-ending journey? How on earth can you live from that backpack?
I have three outfits packed with a few different options. Everywhere I stay tends to have laundry facilities. I donate pieces of clothing along the way when I need to buy something else to suit weather conditions. I am usually living in someone else's home or a self-catering flat and they usually have everything else I need there. Sometimes I yearn for a cute outfit and I am trying to re-think the packing a little bit to have outfits I like a little more but I brought my favorite Hetterson sweater and my favorite Elizabeth Dye dress. Pieces that are really well made and last well. To fill in the gaps, I shop vintage, wear things to death and then donate them and swap for new pieces. And, frankly, I am not really high maintenance when it comes to my appearance ( I probably should be more so). I am ok being a little ragamuffin most of the time.
When are you coming home? Where are you going next?
I have no idea! I told myself I'd like to be gone for at least a year. I just take a month at a time. I plan one month-6 weeks at a time.
Aren't you scared to travel the world alone as a woman?
Things can happen anywhere. Most people are good. That said, I use common sense. I don't walk in dark alleys alone at night and I don't Instagram from where I actually am at the time. Often I feel safer in Europe than I do in the US. That said, it can be scary to be in a city where you don't speak the language and suddenly have a police announcement come on over the subway. I try to follow the news in English through sites like The Local or UK newspapers.
Does your trip have a point? It seems like you are aimlessly wandering around?
Seeing the world enlightens me. This trip was about facing the nagging wanderlust that had been bugging me for years and getting back to gardening, hence the farm stays. I have a blurry picture of what it is I want to do at the end of this and am figuring it out along the way. I've told myself it's ok not to be overly ambitious right now. I keep busy with work, creative projects, and soaking up my environment but it's definitely a slower pace than I lived at home and I think that's ok for me right now. Slowly but surely this vision is getting clearer. I have days when I feel like I am going backwards and I should be climbing the career ladder, but that's usually when I am comparing myself to other people. For me, this is right, right now.
Is there anything that surprised you about being a nomad?
I didn't really have any set notions of what this trip would be. It was only planned part way when I left. This is probably common sense to most people, I didn't realize how much time I would spend constantly looking for a place to live. Haha! Duh! I spend about a week a month researching my next location- where to live or farm stay, getting the best rates, and figuring out visa stuff. It also can be tough to balance my farm stay work with my own work, projects, and adventures.
How do you deal with the language barrier?
Oh how I wish I was gifted with languages. I study up on basics and I try my best but usually fail dismally. Most people speak English. In the small towns not so much, It can be overwhelming coming to a place where you don't speak the language. Given the context, you can usually figure out quite a lot and people like it when you try. If you travel, you have to be ok making an idiot of yourself quite often! I do that in normal life anyways:)
OK, feel free to ask any questions if you want to in the comments. If any of you have done this nomad thing, I'd love to hear your tips and experiences too! Dish!
More travel posts + tips:
10 Ways to Trim Your Travel Budget for Europe!
Pressed Flowers + Their Stories
Adventures on an English Flower Farm
Tour a French Vegetable Garden
How I Travel: Tips for Traveling on a Shoestring Budget!
Snaps taken by me on my Instagram. If you want my daily update (probably more often than you want), check it out on my Instagram.