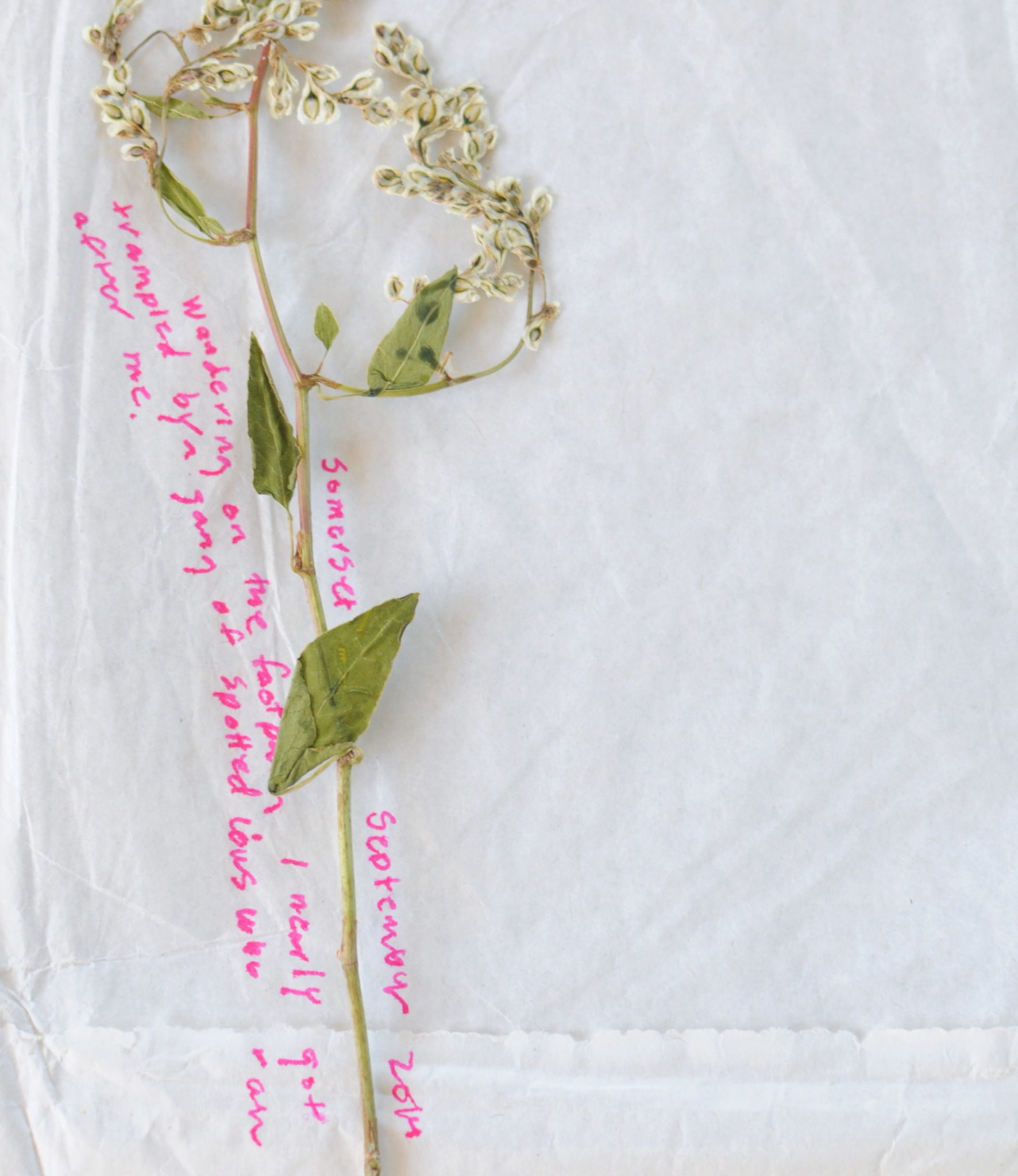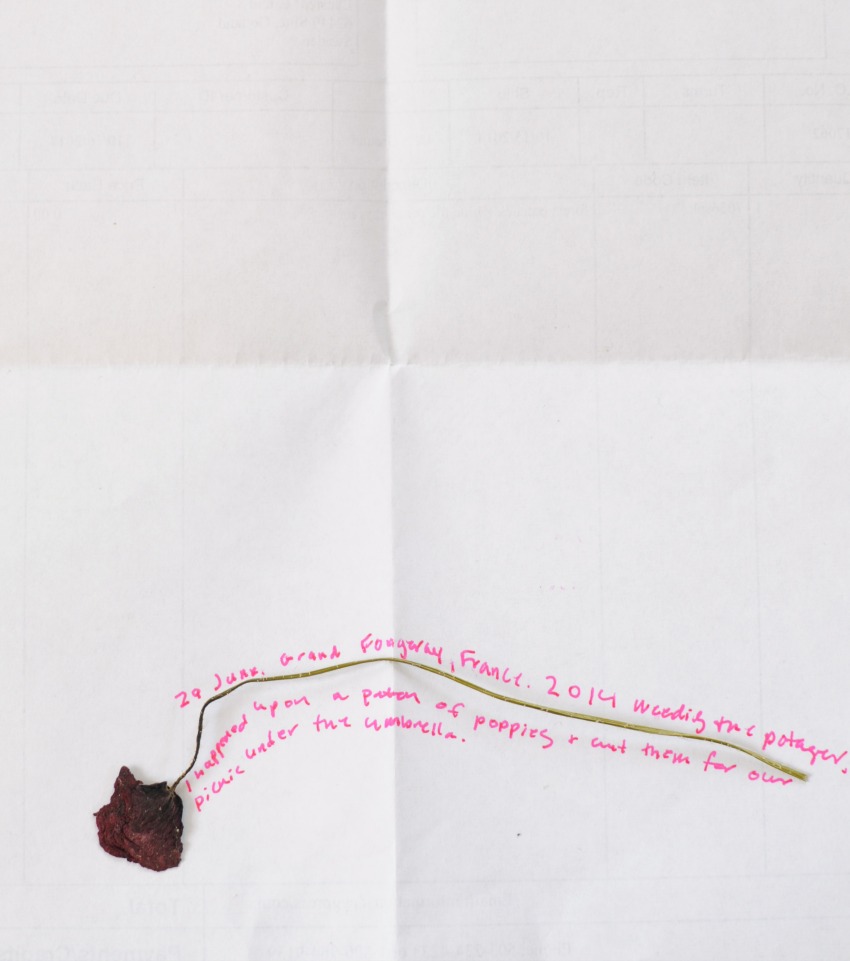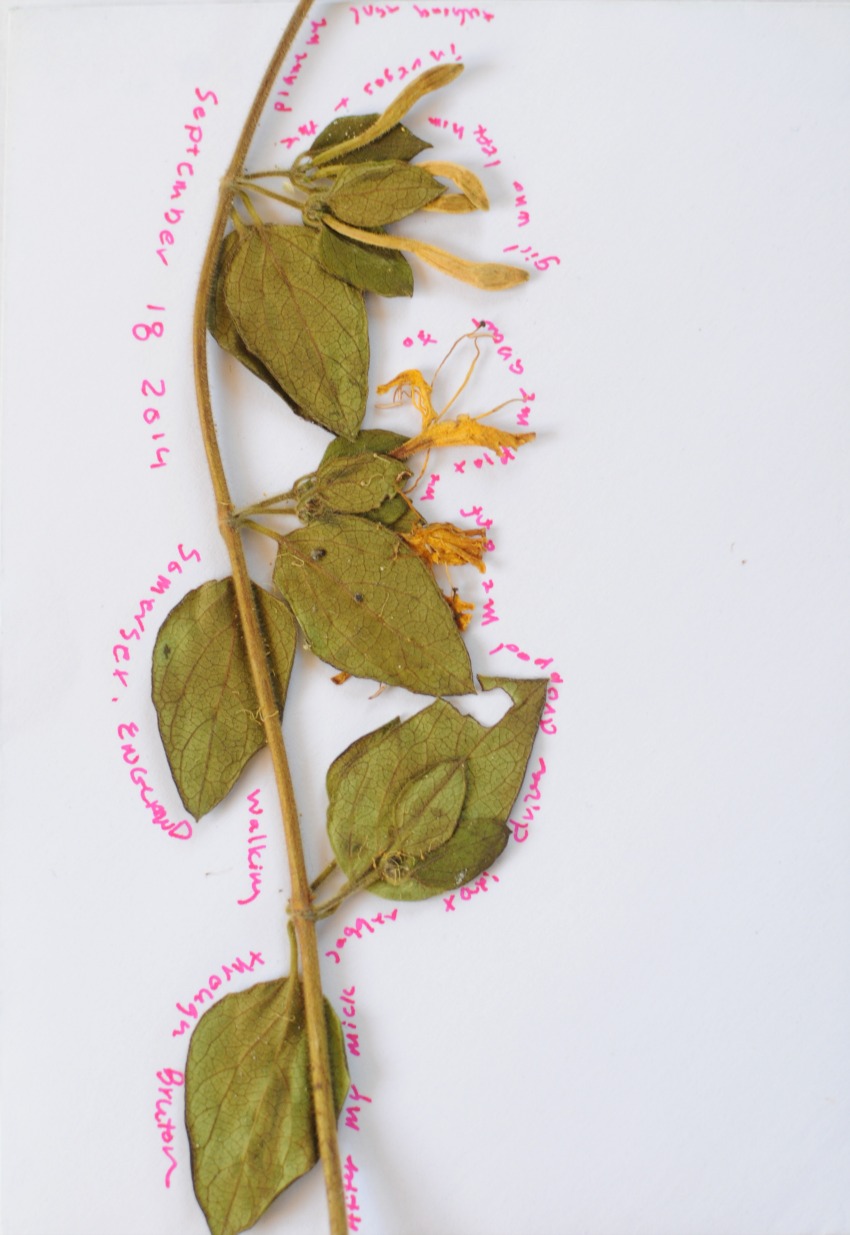 Here is a little peek into my travel journal. I've haphazardly been pressing flowers here and there on my trip, stuffing them into my travel journal. I write down the stories about where and when I picked them onto scrap pieces of paper. These are just a few.
1. Rowan Flower: Somerset. September 2014. Wandering on the footpath I nearly got trampled by a gang of spotted cows running after me.
2. Poppy: 29 June. Grand Fougeray, France. 2014. Weeding the potager, I happened upon a patch of poppies and cut them for our picnic under the umbrella.
3. Honeysuckle: September 18, 2014. Somerset. Walking through Bruton after my Mick Jagger look-alike cab driver dropped me off. He told me about the girlfriend who left him in Las Vegas and the airplane he just bought with a friend.