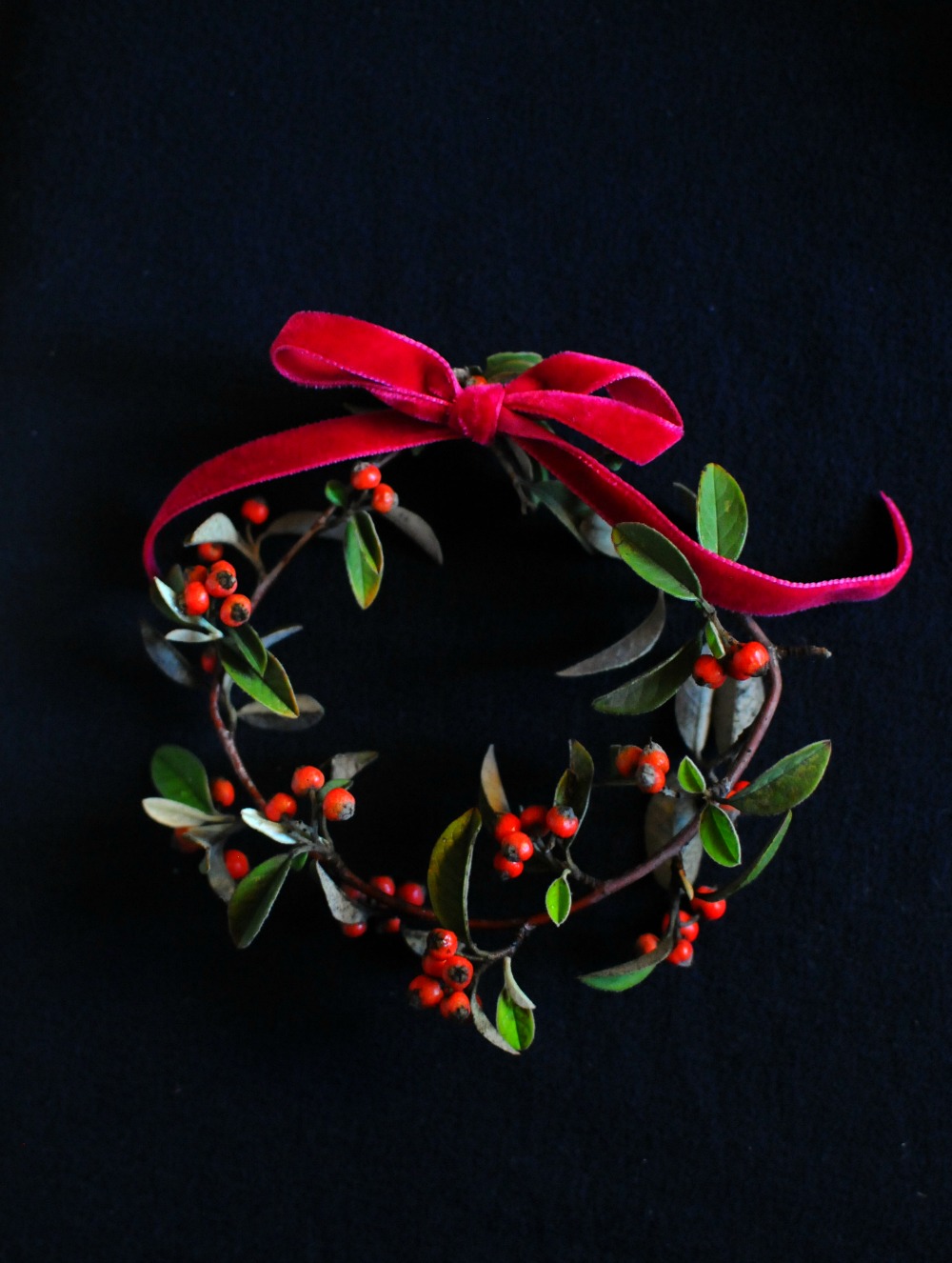 Today I am excited to share three favorite wreath recipes for the holidays! During the last couple of weeks I've found solace in wreath making. It's one of my favorite things to do during the holidays as it helps me slow down. Working with my hands is always meditative and grounding. Hope you enjoy these easy wreath recipes for your holiday decorating!
1. Cotoneaster Mini Wreath. These mini wreaths are great for adding on the top of gifts, to Christmas cards, or around doorknobs and they take about 1 minute to make! Use steps 1-3 of these instructions. Just find a berried stem that can bend. Here, I've used cotoneaster.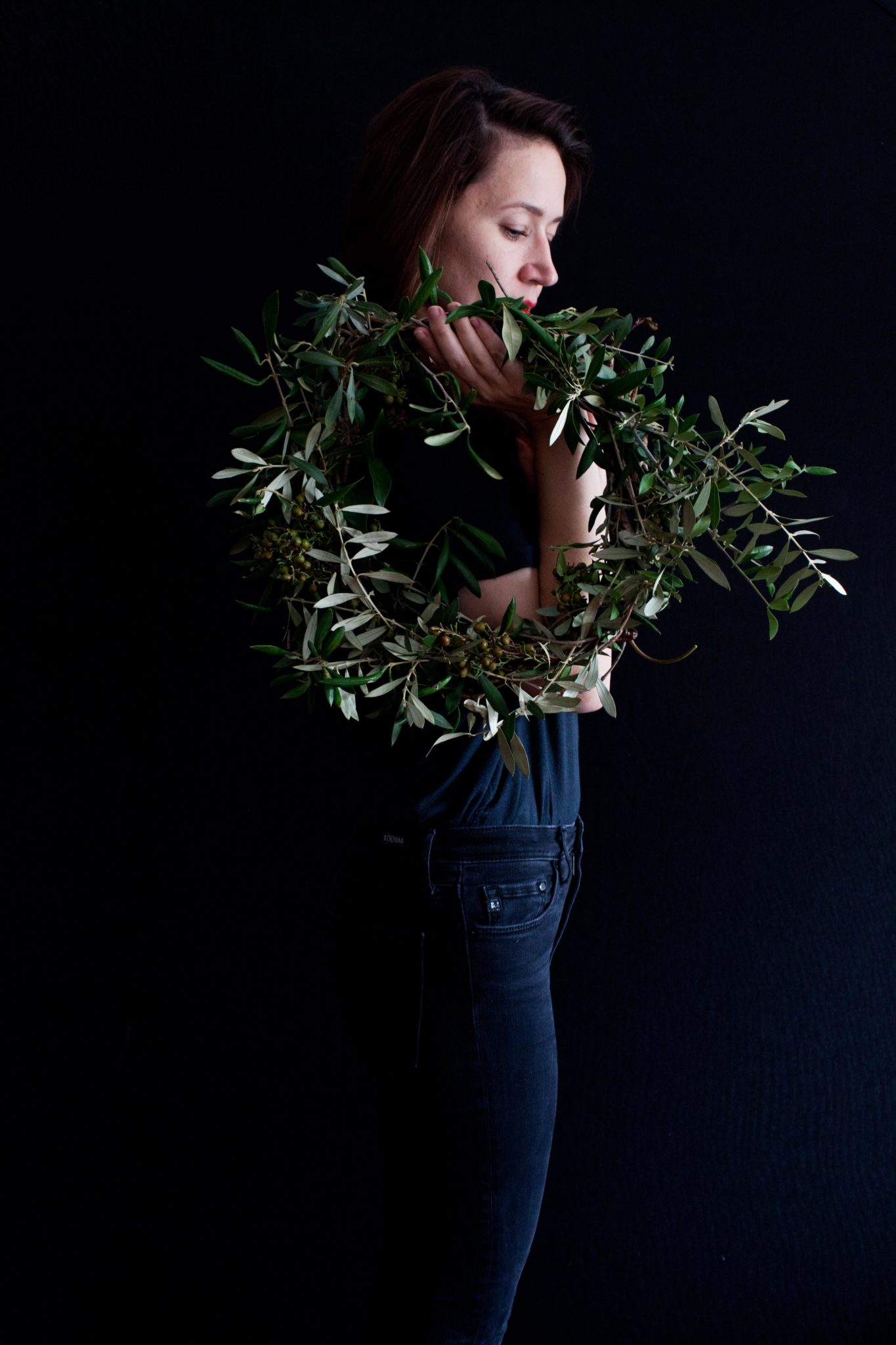 2. Olive and Juniper on an Ivy Base. Use these instructions. Photo by Sanda.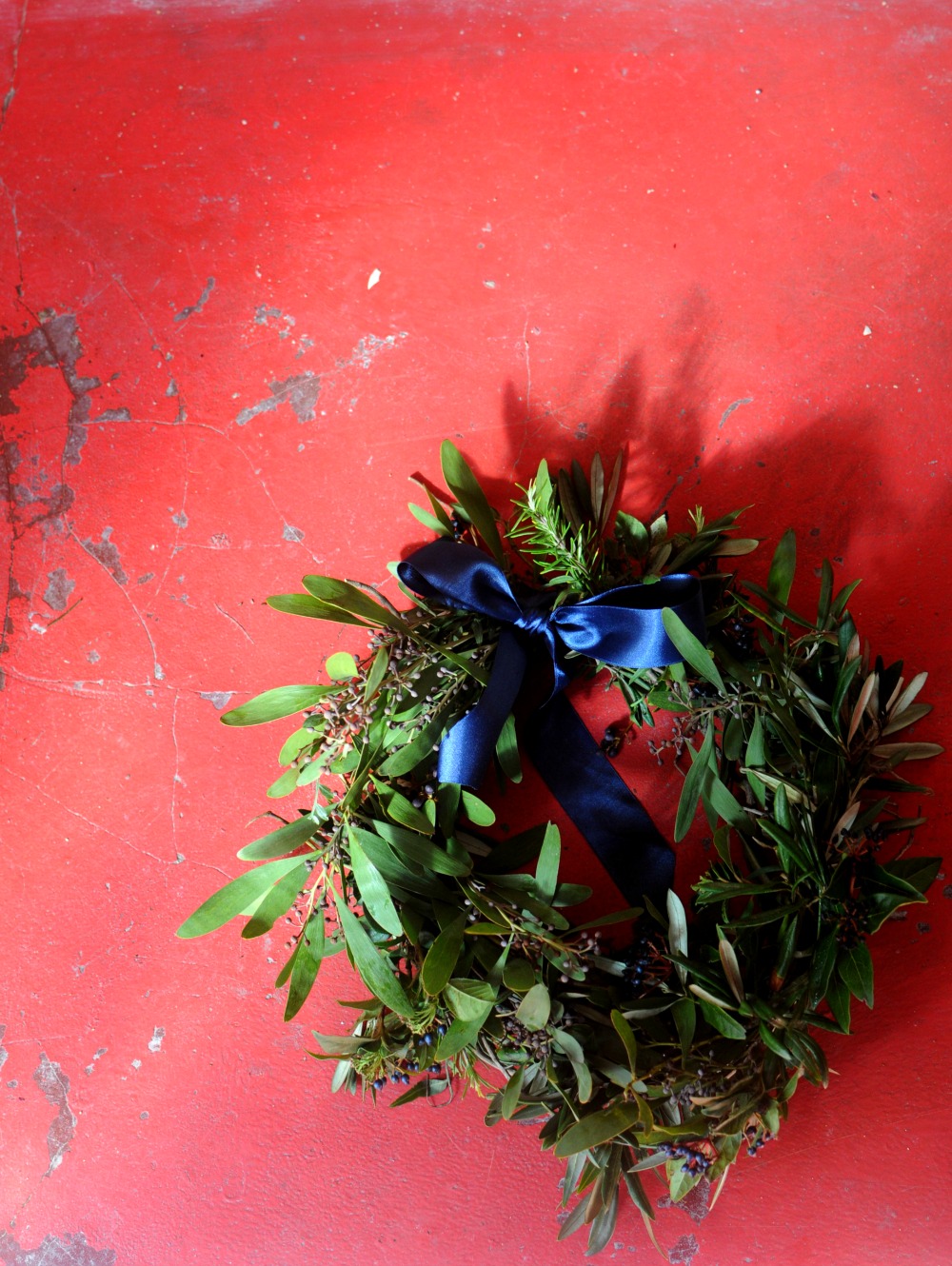 3. A Pepperberry Scented Wreath. Use a base of pepperberry branches then add olive, viburnum berries, rosemary, cedar, and eucalyptus. First make a base with these instructions, then add on the bunches like this.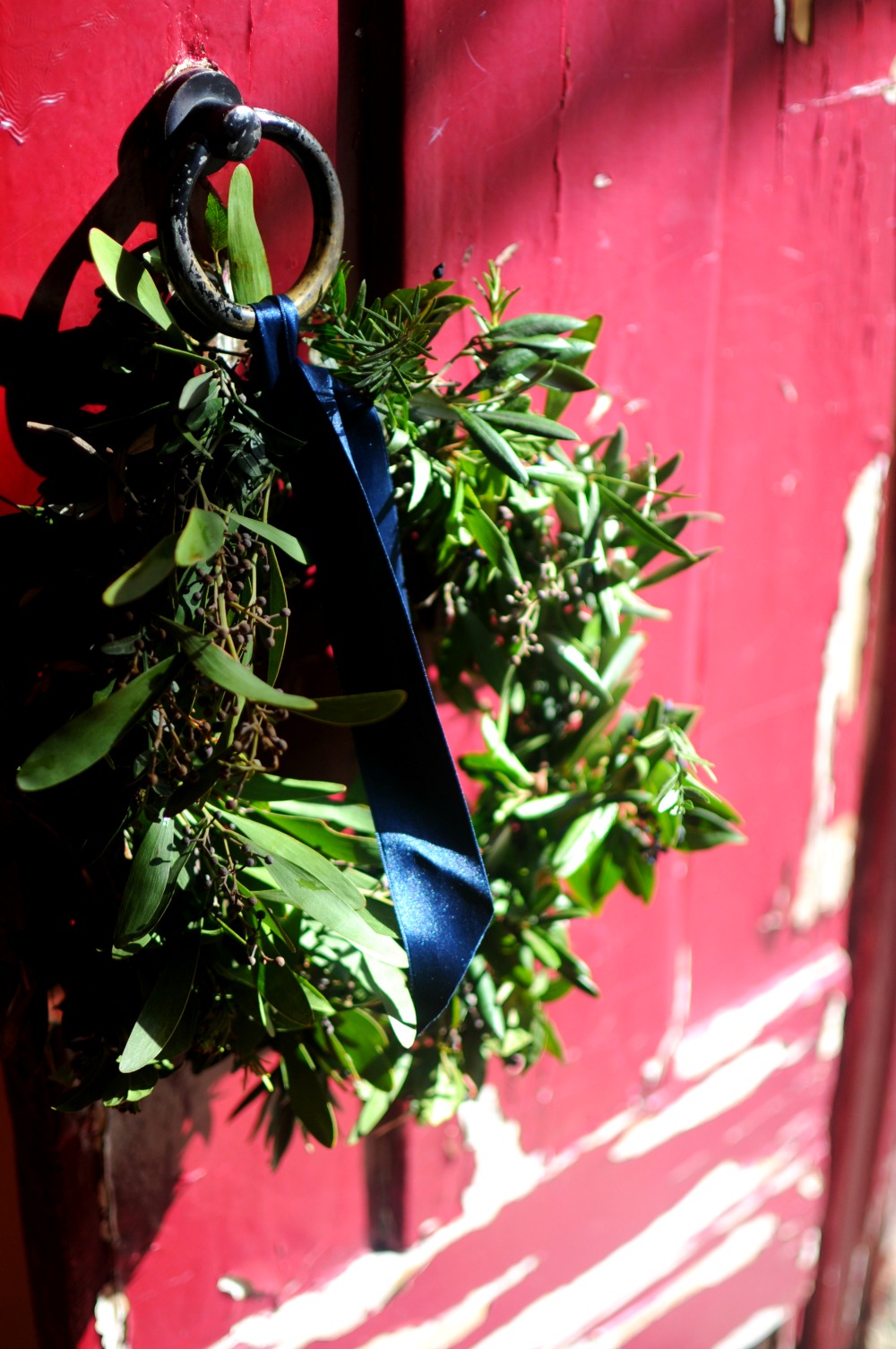 Share with us any wreaths you make! Happy Thanksgiving to all my American readers!
Photos by Chelsea Fuss except photo 2 by Little Upside Down Cake.