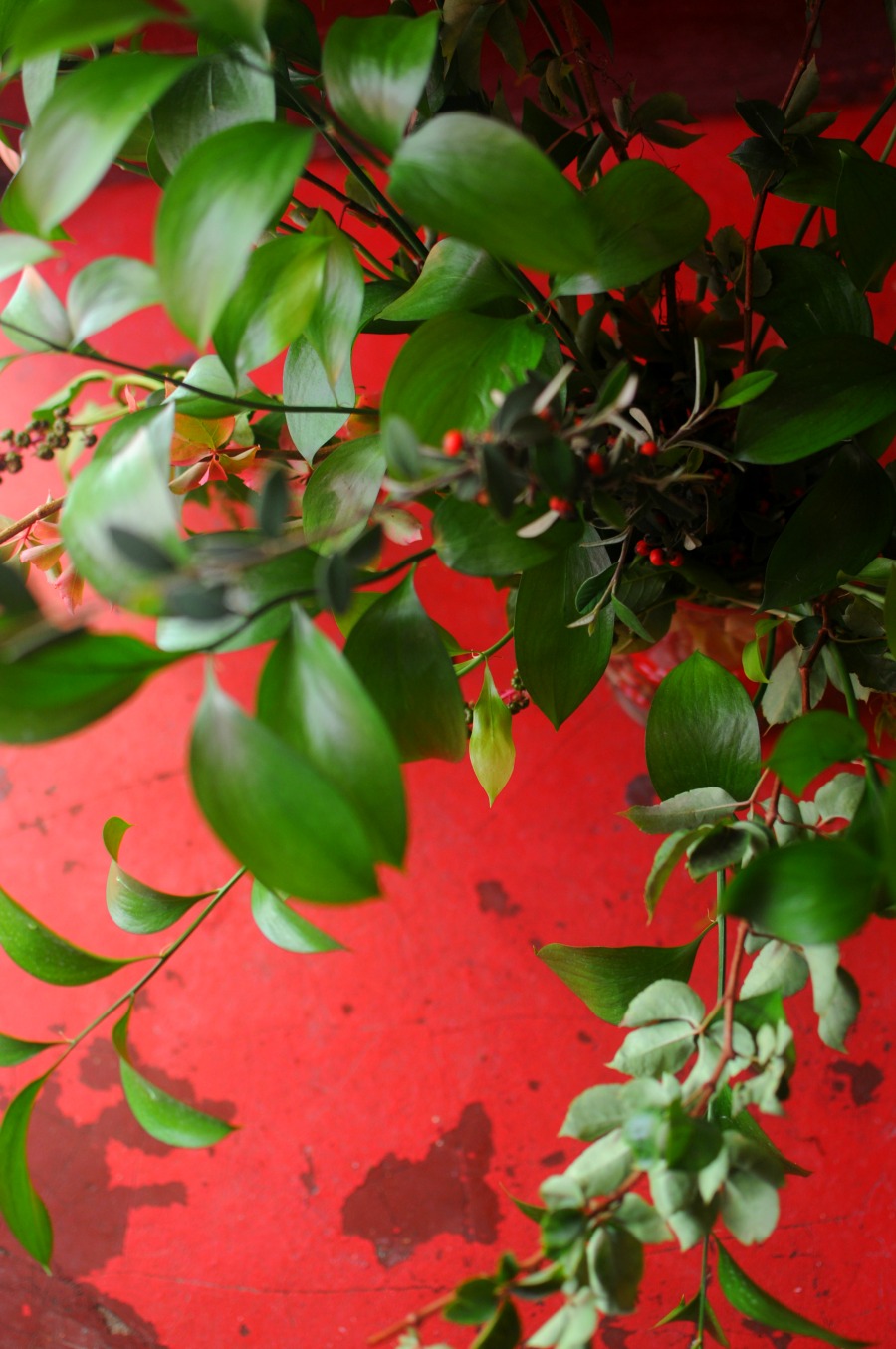 Decorating for the holidays for me usually means adding a few festive notes around the house including a large holiday arrangement on my dining room table or in my kitchen, a wreath on the door, and lots of candles! There are a few key things to know about making large-scale arrangements. Tips below!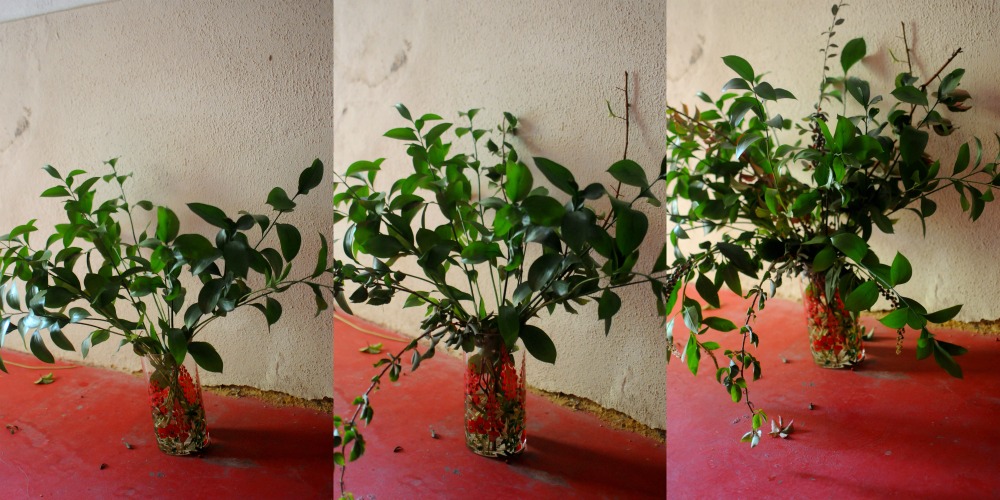 1. Work in a large space so that you'll be able to see the entire arrangement while you are working on it and be able to step back to see how the shape is coming along.
2. Choose stems that are 1.5 x the height of your vase, and a few that are even taller!
3. First, add a base green. Here I've used Ruscus from my corner shop. This will be the base of the arrangement and will help offer the stability visually and physically for the other flowers. Choose a type of greenery that is pretty hardy and not too delicate.
4. Next I've added in a few stems of Virginia Creeper. The light, airy vines add curves, negative space, and help give shape and movement to the arrangement. Adding them after the base green, also gives them some stability.
5. Lastly, I fill in holes with a few flowers and other greens that I have foraged. Just because an arrangement is larger, doesn't mean you need more stems, it just means you need to be thoughtful about what you use. Because the stems are so long, and have lovely curves and lightness, it complements the scale of this darling vintage-inspired vase from Laura Ashley that I've used here. And, because the vase already had a sweet decoration on it, I stuck to mostly greens as this looks beautiful with the red flowers on the vase but won't compete with them.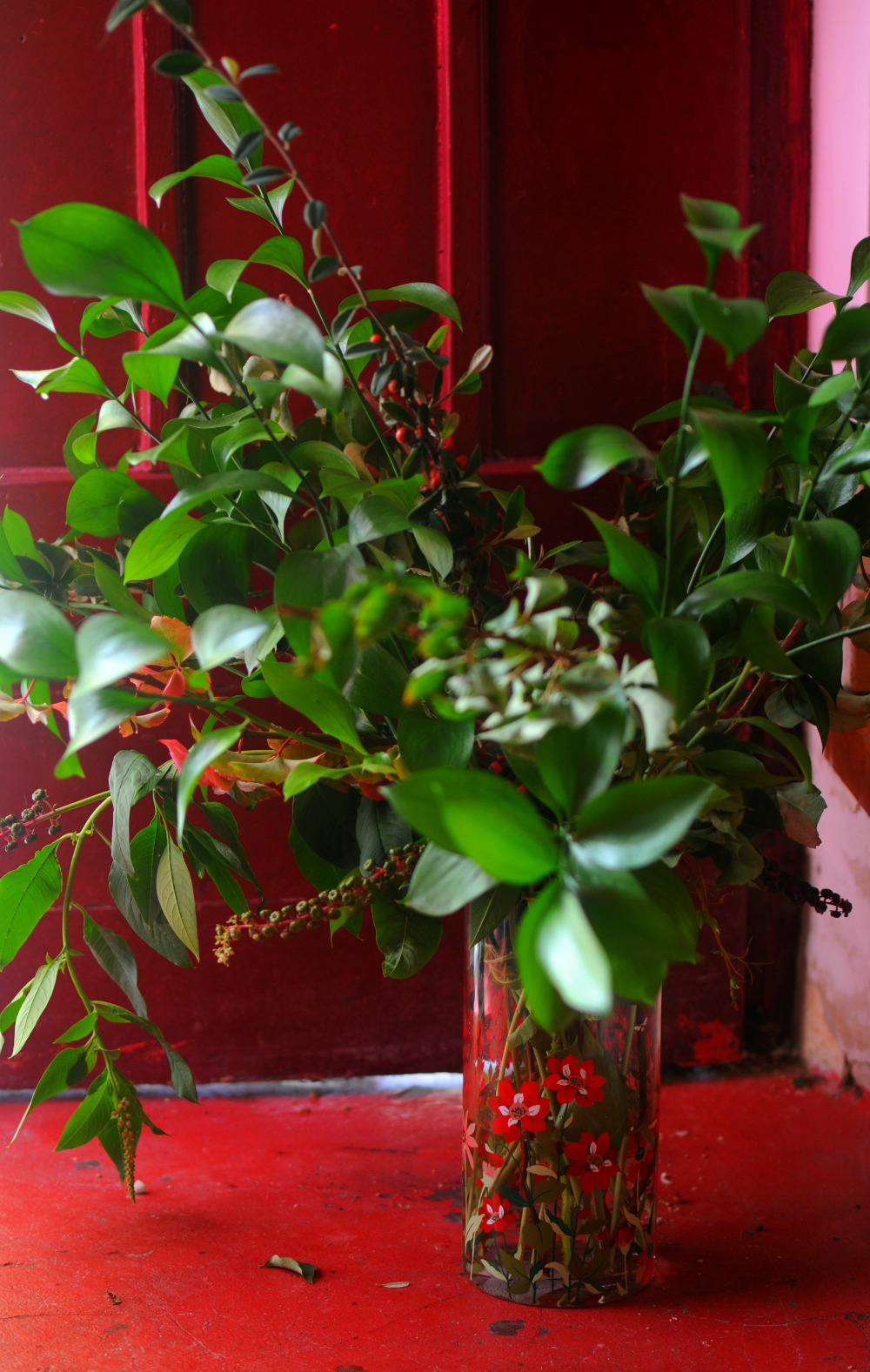 A seasonal green arrangement adds life to a holiday party. You can place it at the end of a table, on a buffet, or at an entry.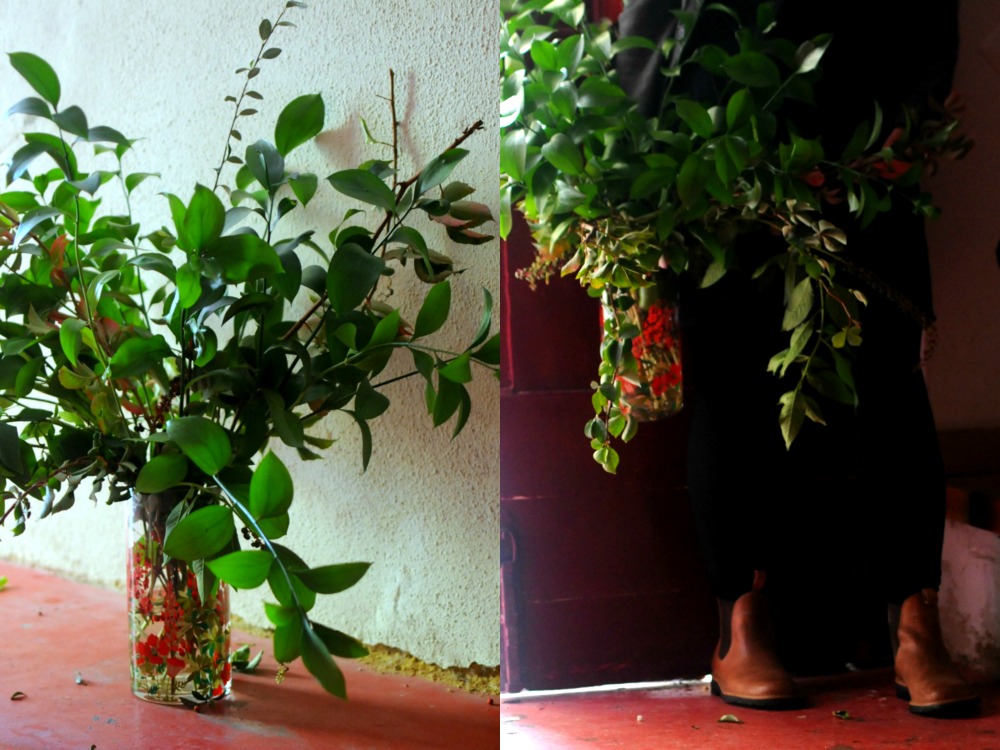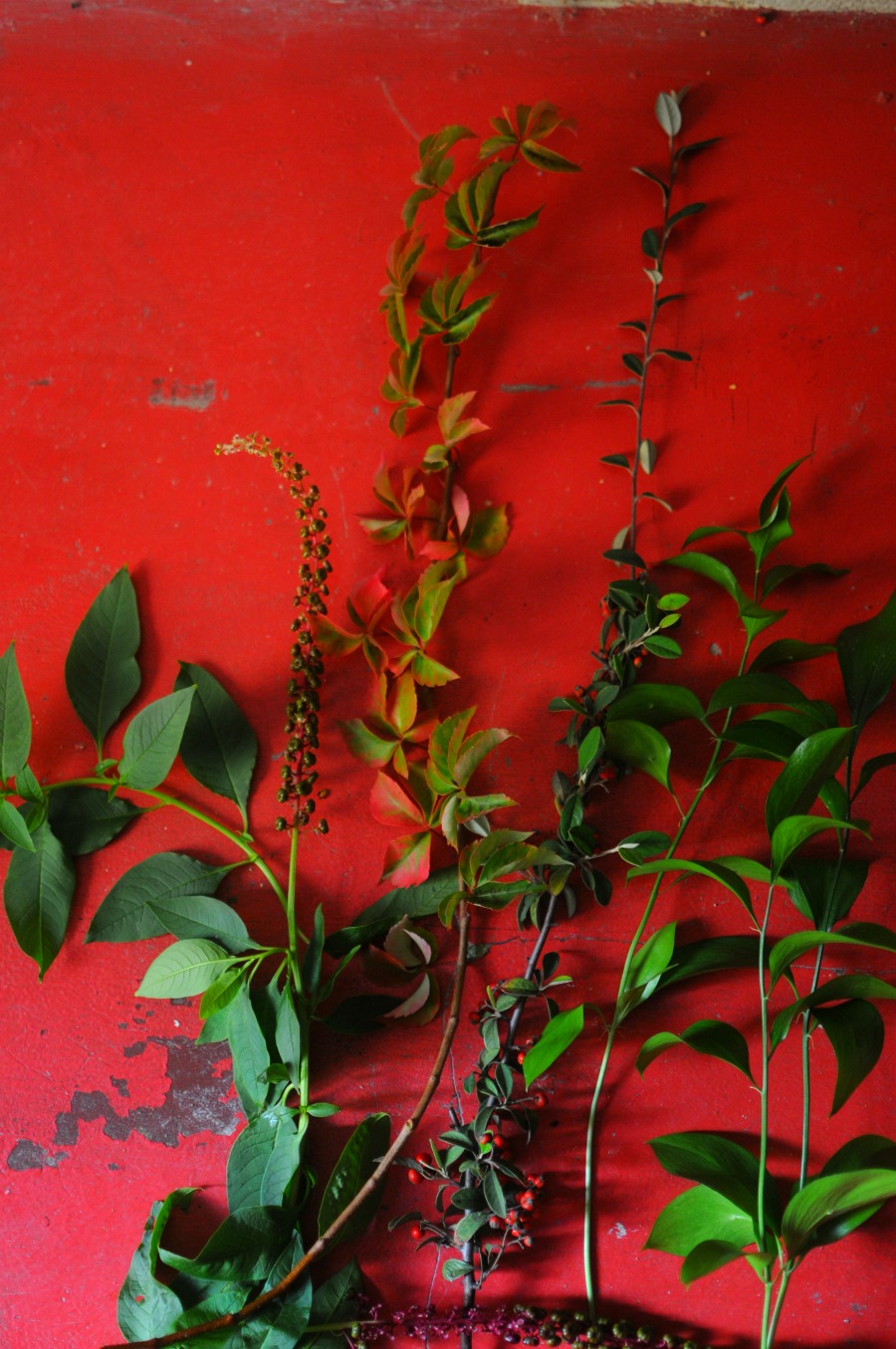 Just add a few candles and your favorite dishes! I've added little wreaths of Cotoneaster on to recycled yogurt jars to echo the cranberry and coral on the vase. I popped in these lovely unscented Laura Ashley tea lights for a festive atmosphere.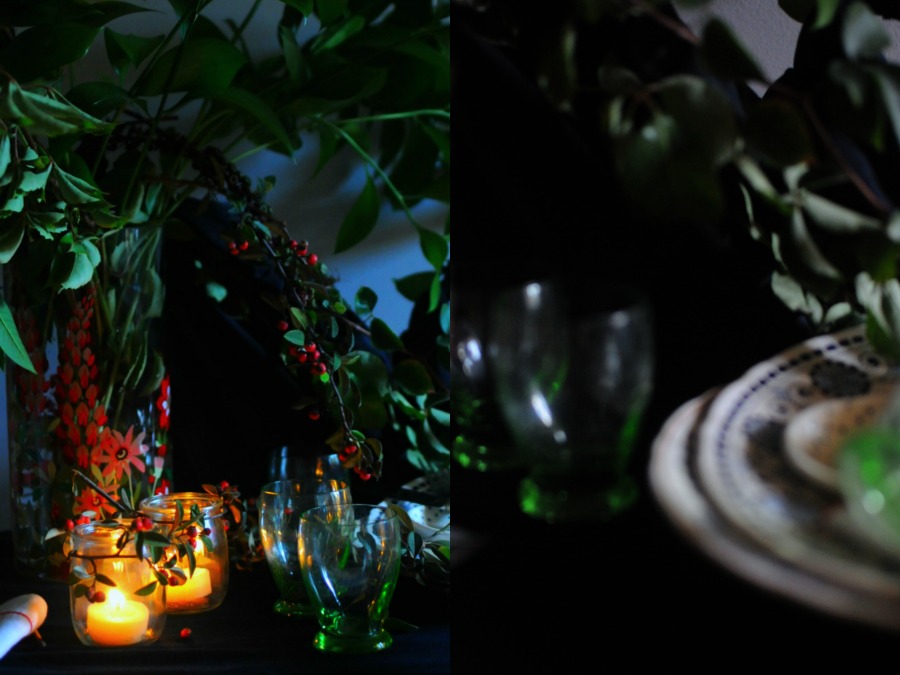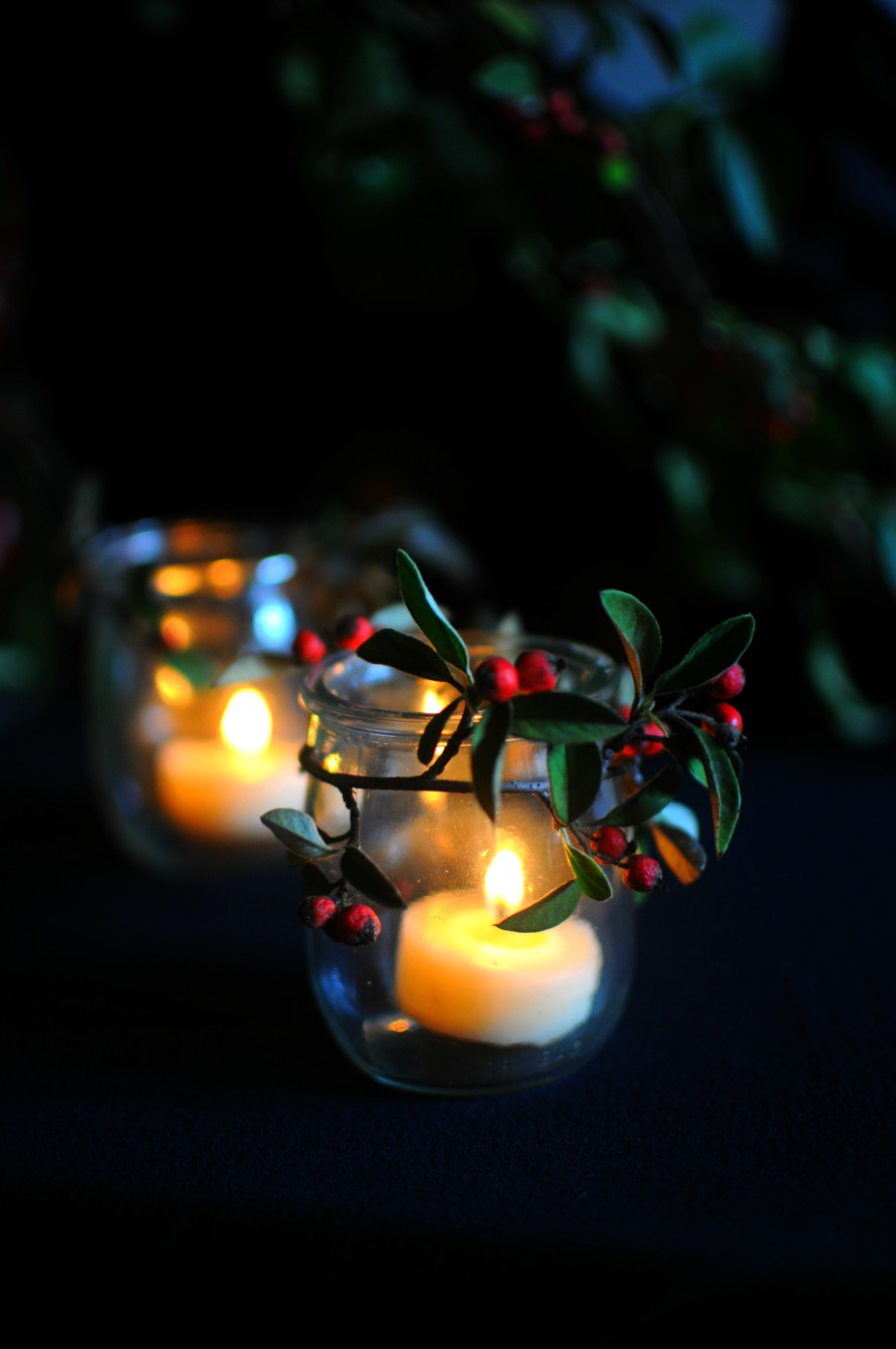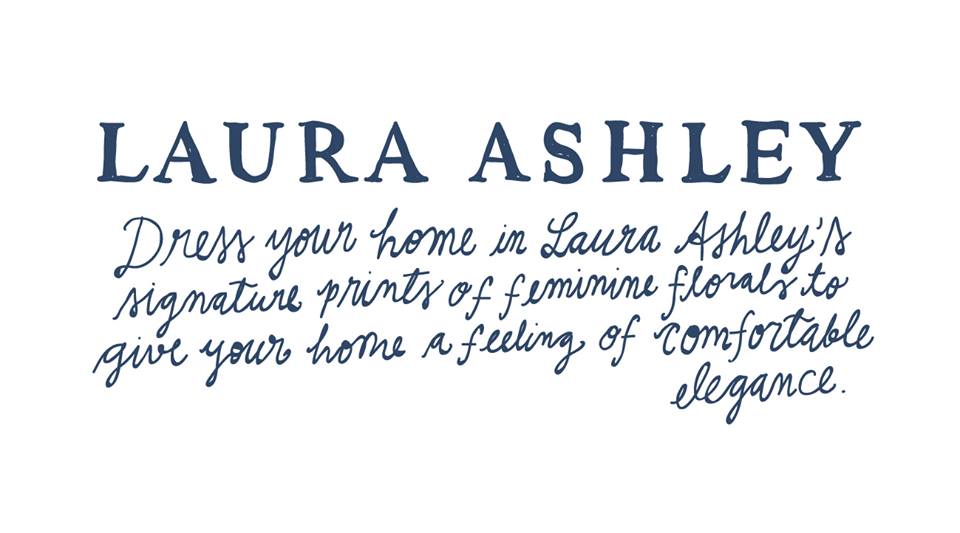 Thanks to Laura Ashley, a lifelong favorite brand of mine, for sponsoring this post! Illustration by Saara Helkala.