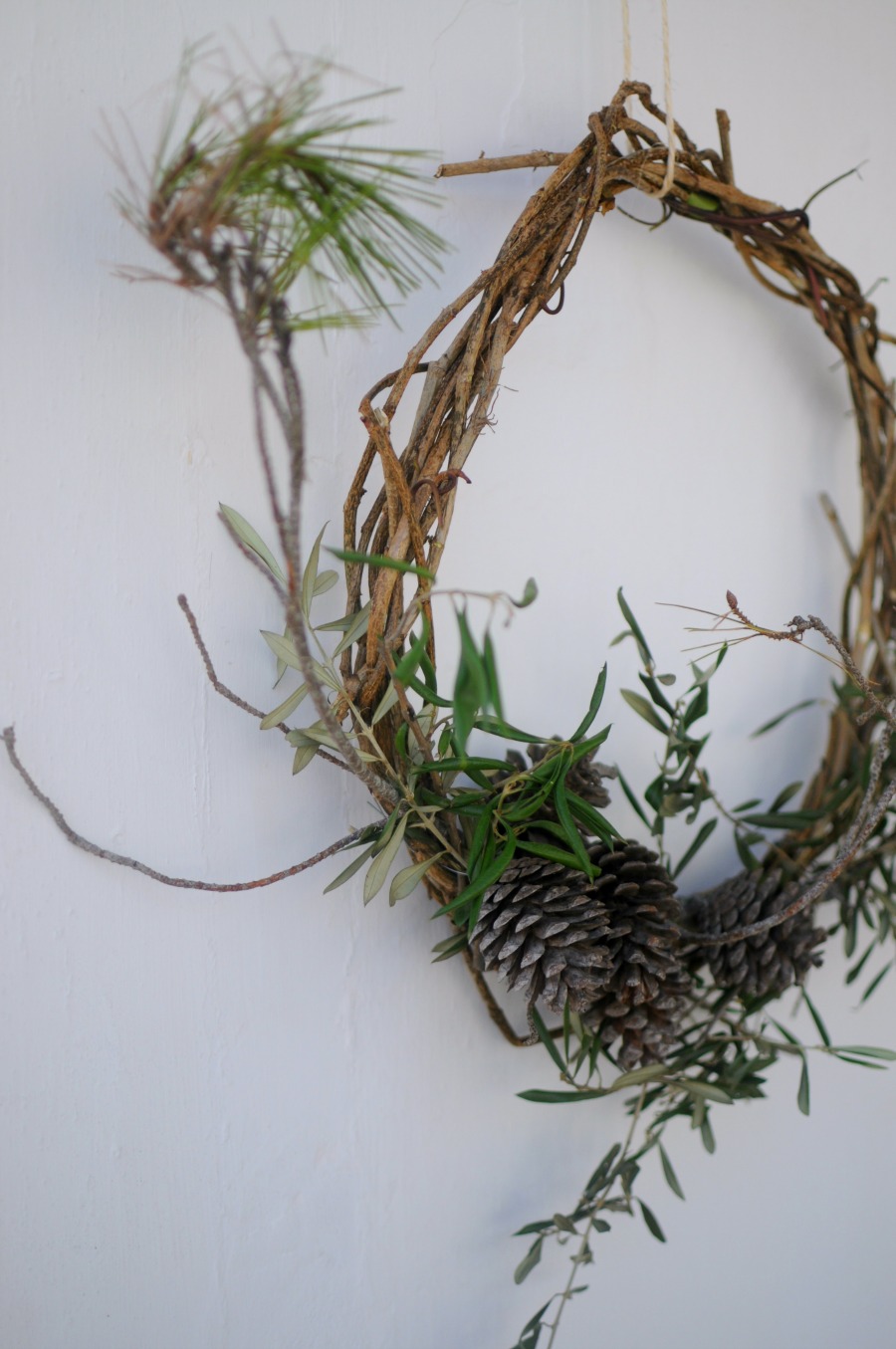 For years I used the wire bases for wreaths, making my own and buying them. I still think they are great! However, they can be expensive and also I am trying to challenge myself more and more to flower arrange devoid of any wires or tapes or foam. I recently started making my own wreath bases and it's really satisfying, and also free! Everything I used for the wreath was foraged. Here's how I make wreath bases:
You will need:
10 + stems of fresh Ivy (bamboo, willow, fresh olive will also work, just get a plant that has long vines and is piable and won't break).
wire
clippers
pliers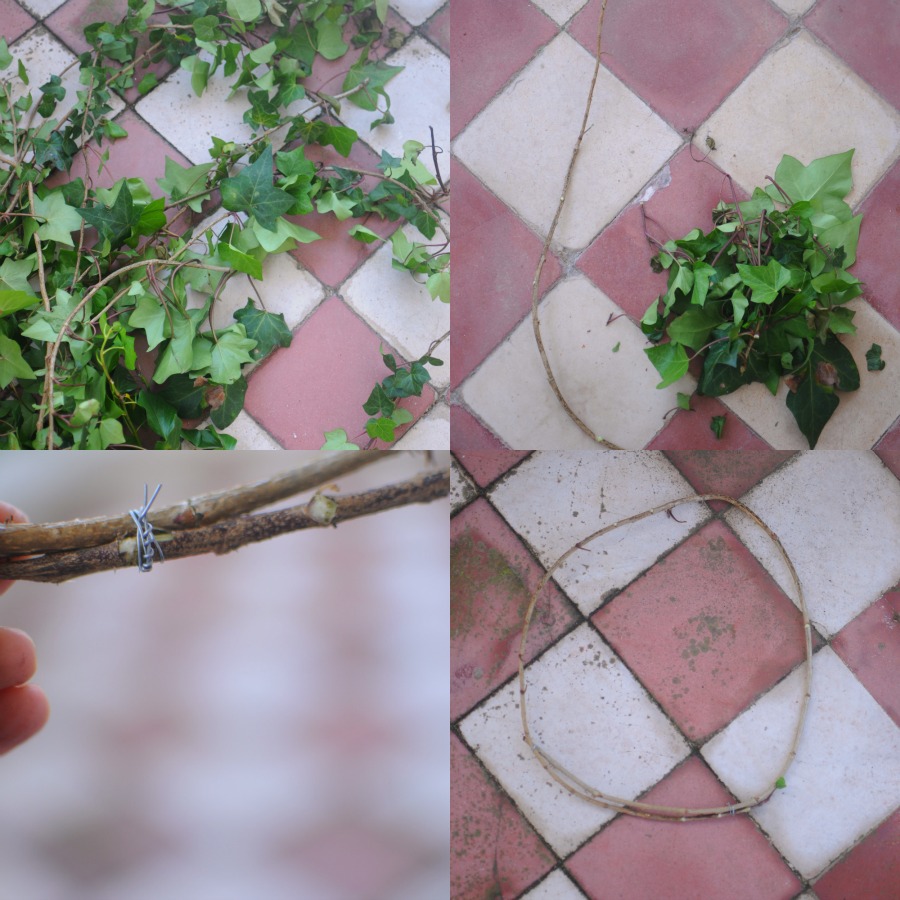 How-to:
1. Remove the leaves from the ivy branches.
2. Take a nice long branch and form it into a circle in the size of wreath you'd like.
3. Secure it in two places with wire using pliers to make sure it's really secure.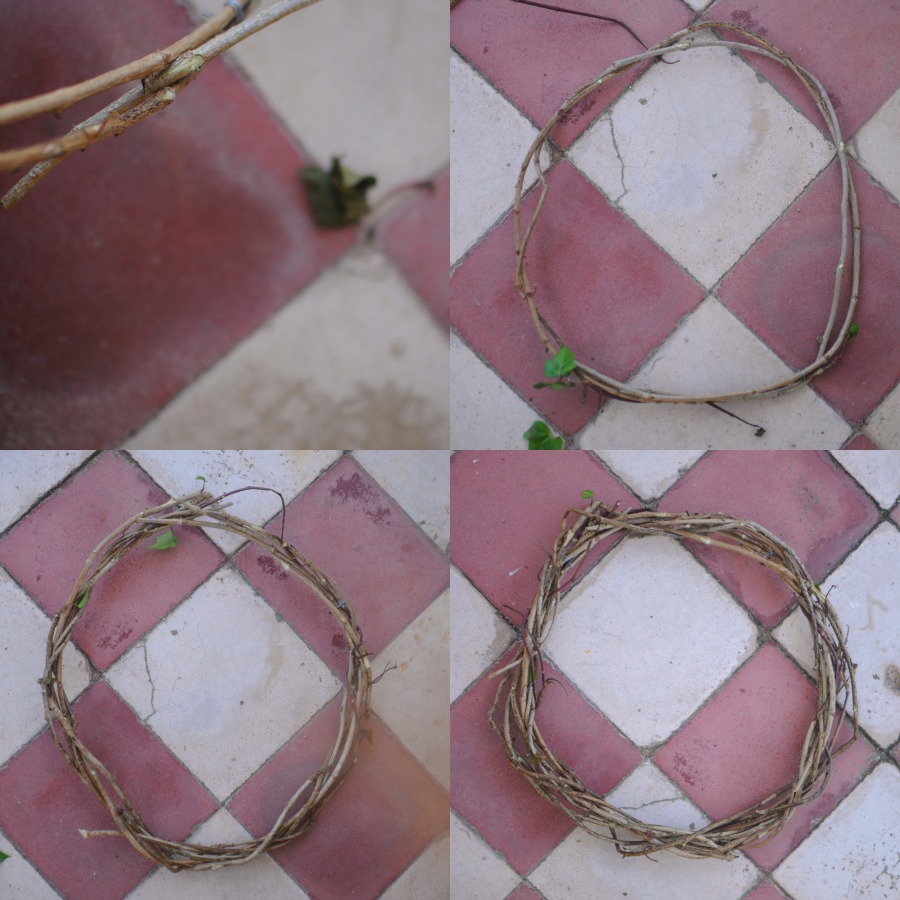 4. Start weaving in the other branches one by one. You shouldn't need to secure it again with wire, if you keep weaving the branches in and out and starting at different places on the wreath.
5. Use as a base for a traditional wreath like this or add simple twigs and branches as shown, securing with wire.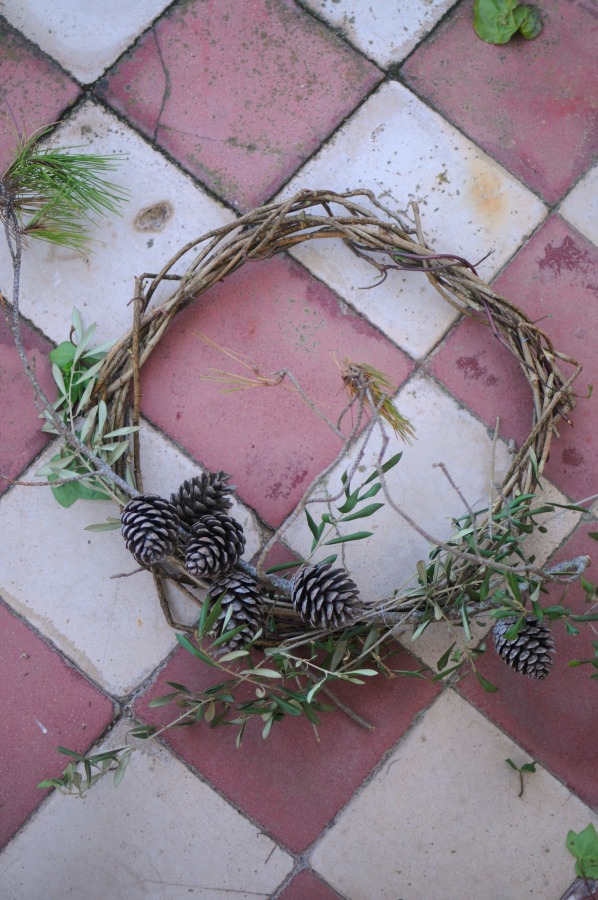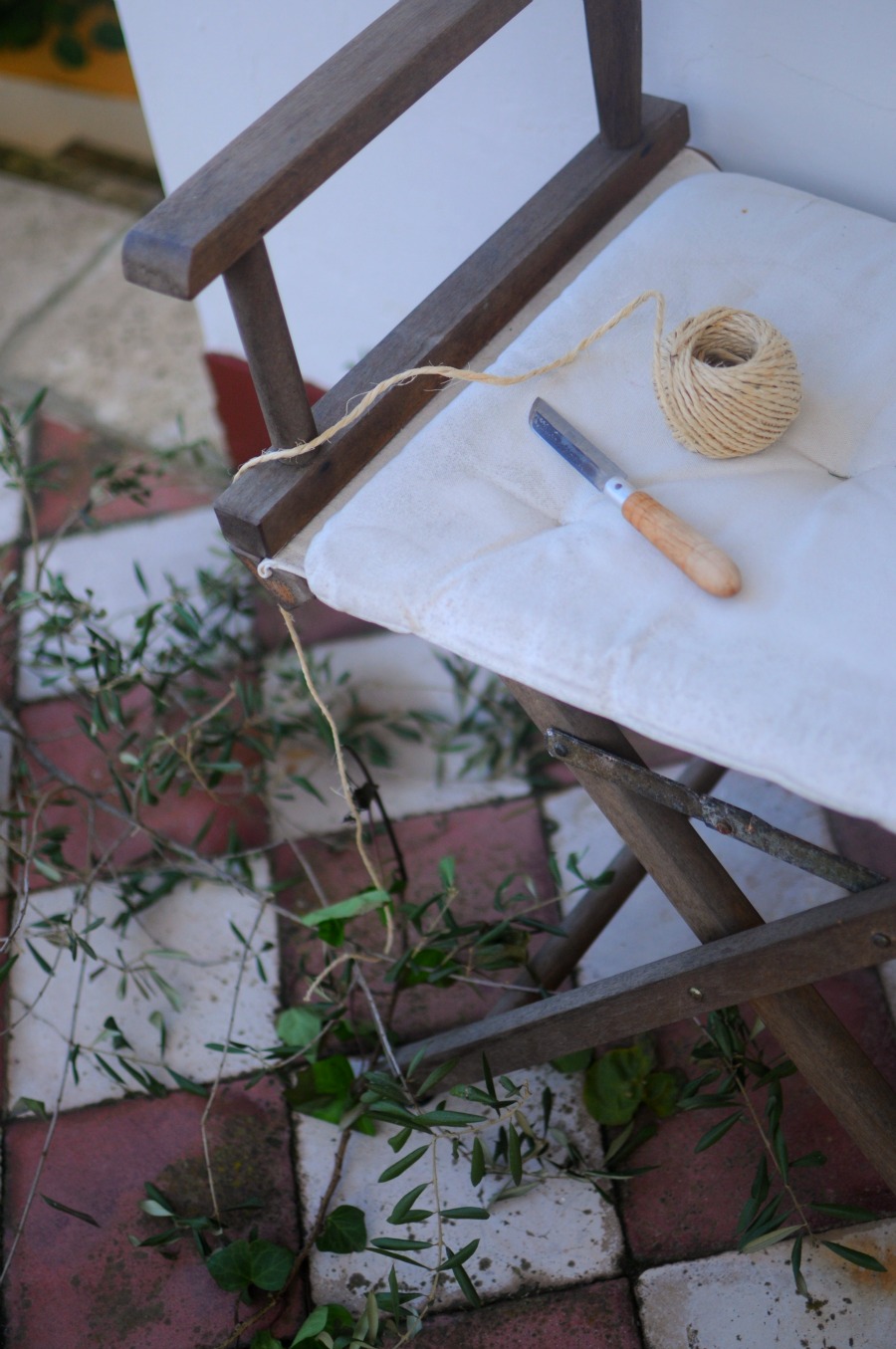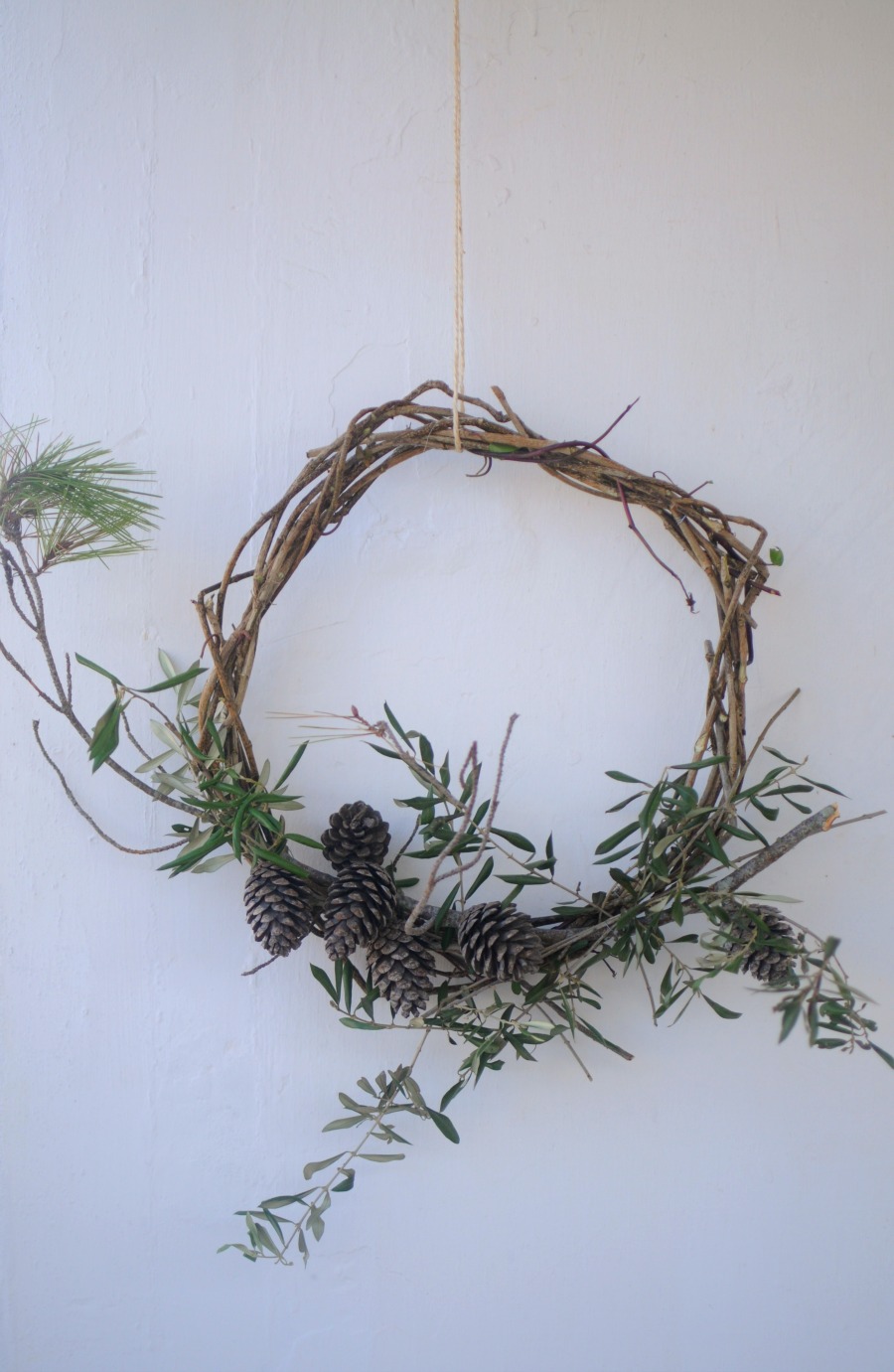 More wreath tutorials:
How to Make a Classic Bay Wreath
Wild Rosemary Wreaths
The Foraged Wreath at Wildcraft
Mini Wreath Holiday Cards

Photos by Chelsea Fuss.