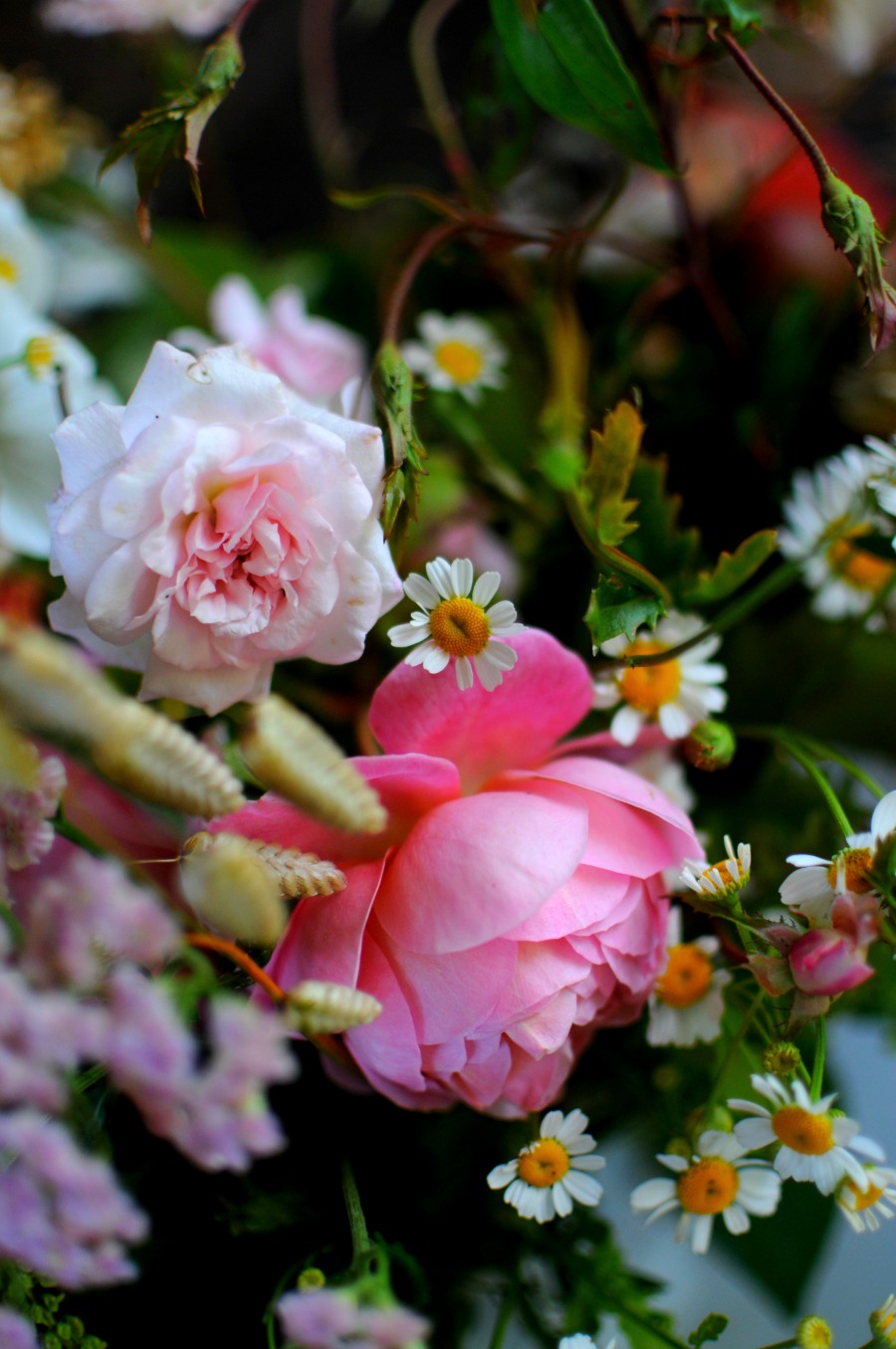 Fall flower arrangements don't need to be all orange leaves! Rosehips, herbs, lingering roses, apples, and pears are just a few ideas to make unusual, organic flower arrangements for autumn, whether they are for a special wedding or event, a gift for yourself, or for just around the house.
Use the last of the lingering roses and perennials to make a soft, autumn pastel bouquet. Shown here: a version with dahlias.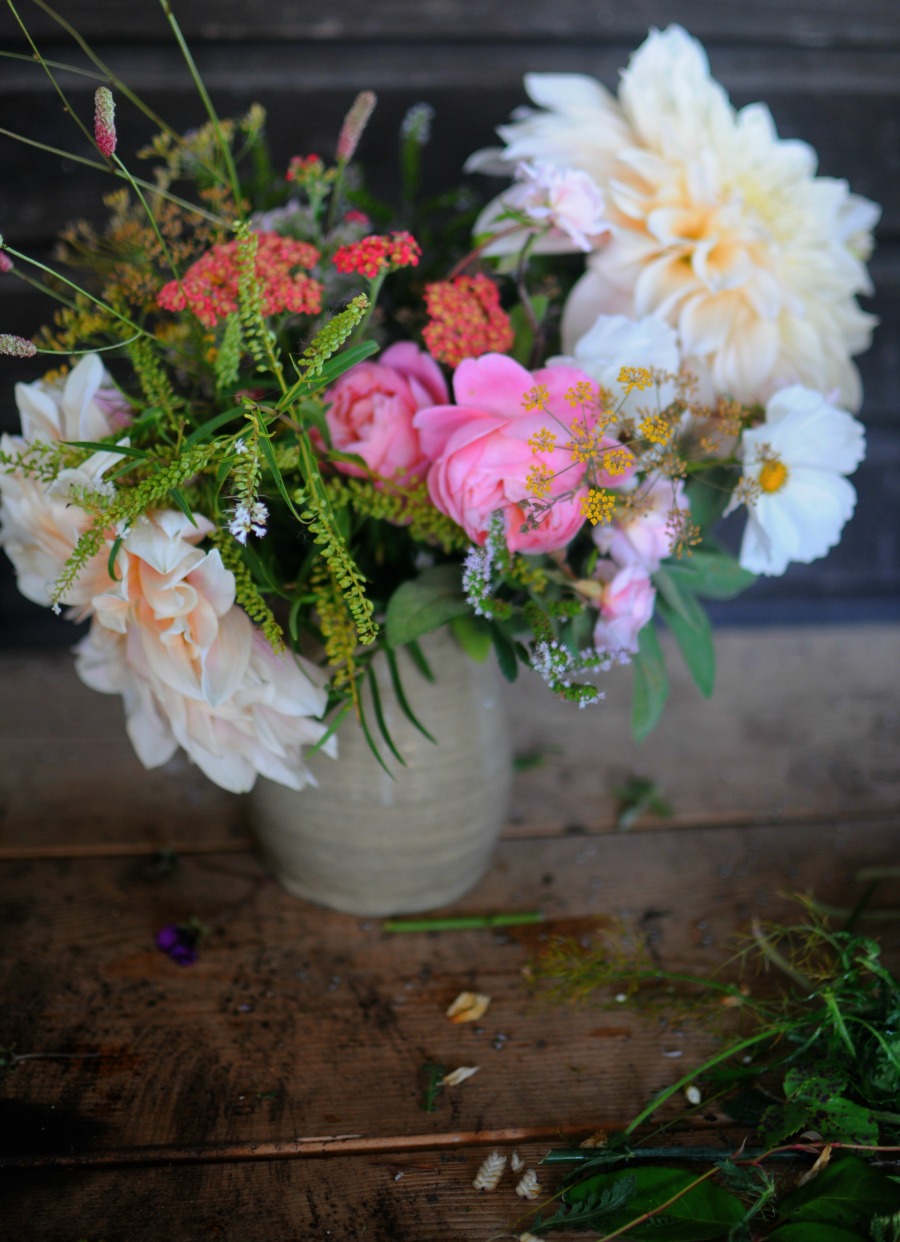 2. An Apple and Geranium Arrangement
Use unruly or wild fruit branches and the last of the perennials to create this wild arrangement.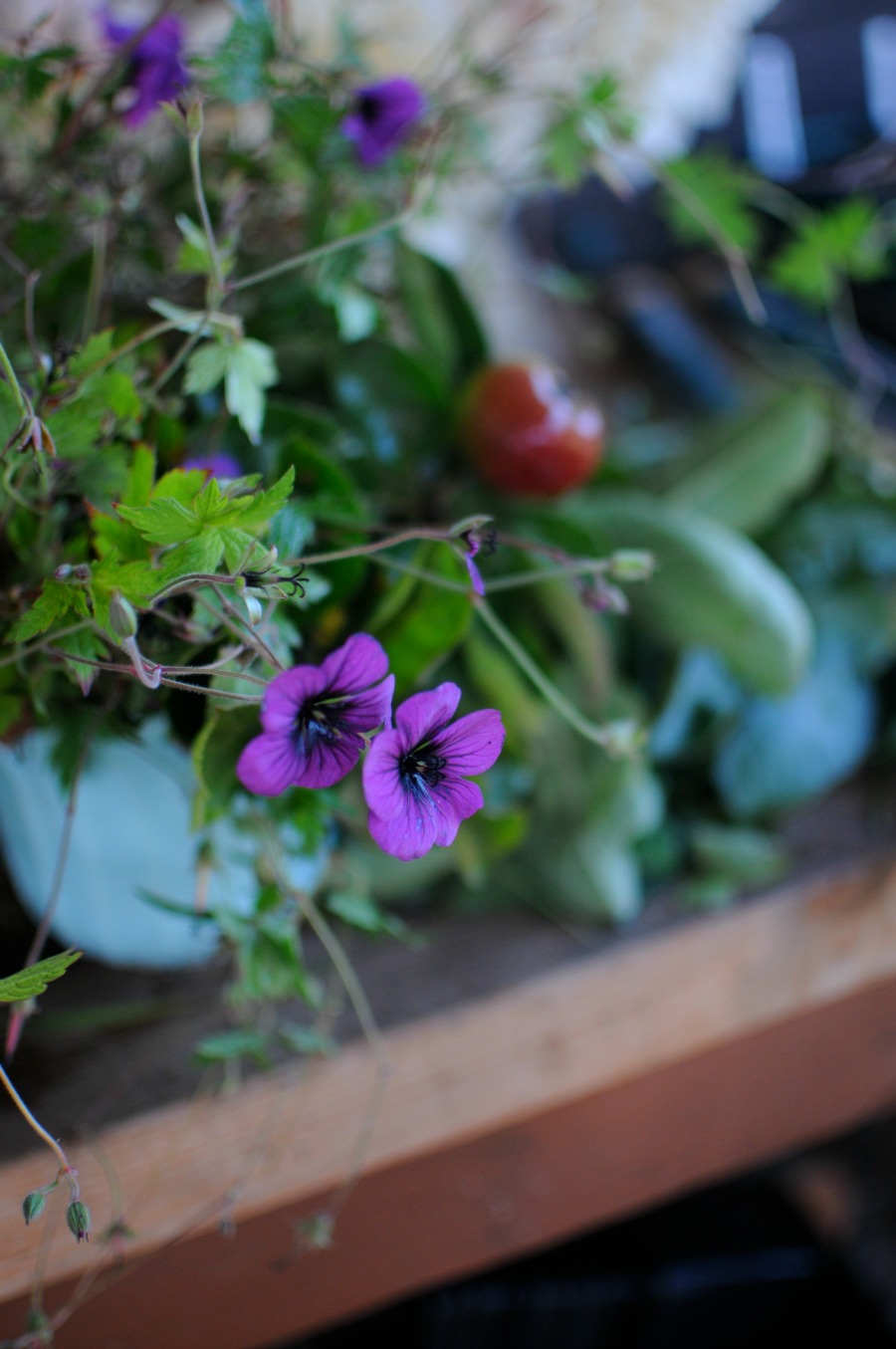 3. Cosmos and Sedum. Combine cosmos, sedum, and alchemilla for a light and airy fall bouquet.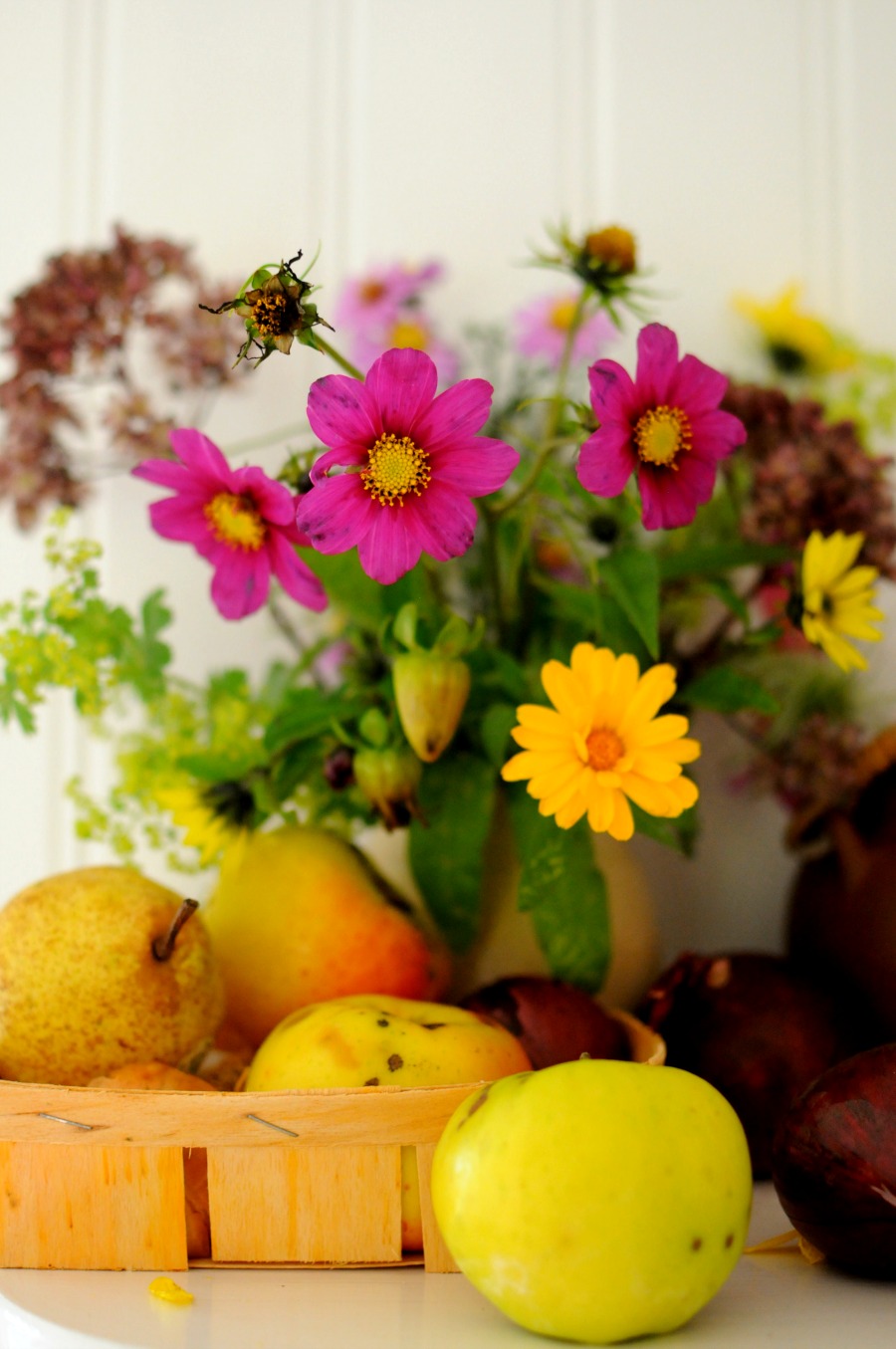 4. Scabiosa, queen anne's lace and ferns. Negative space is key in this minimalist bouquet, arranged in a handmade ceramic cup.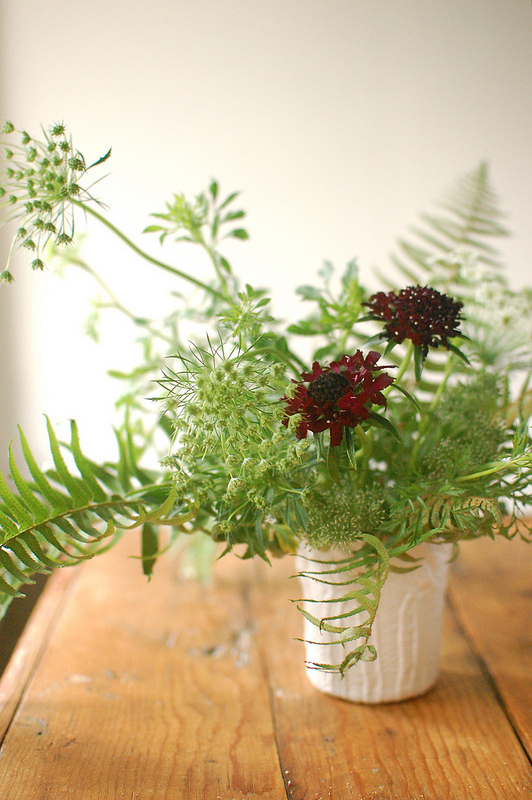 5. Fall wildflower bouquet.
Combine herbs like sage with dusty miller and a few blooms, wrap up in a sumptuous silk ribbon as a gift. Here we used scabiosa, queen anne's lace, dusty miller, scented geranium, and mint.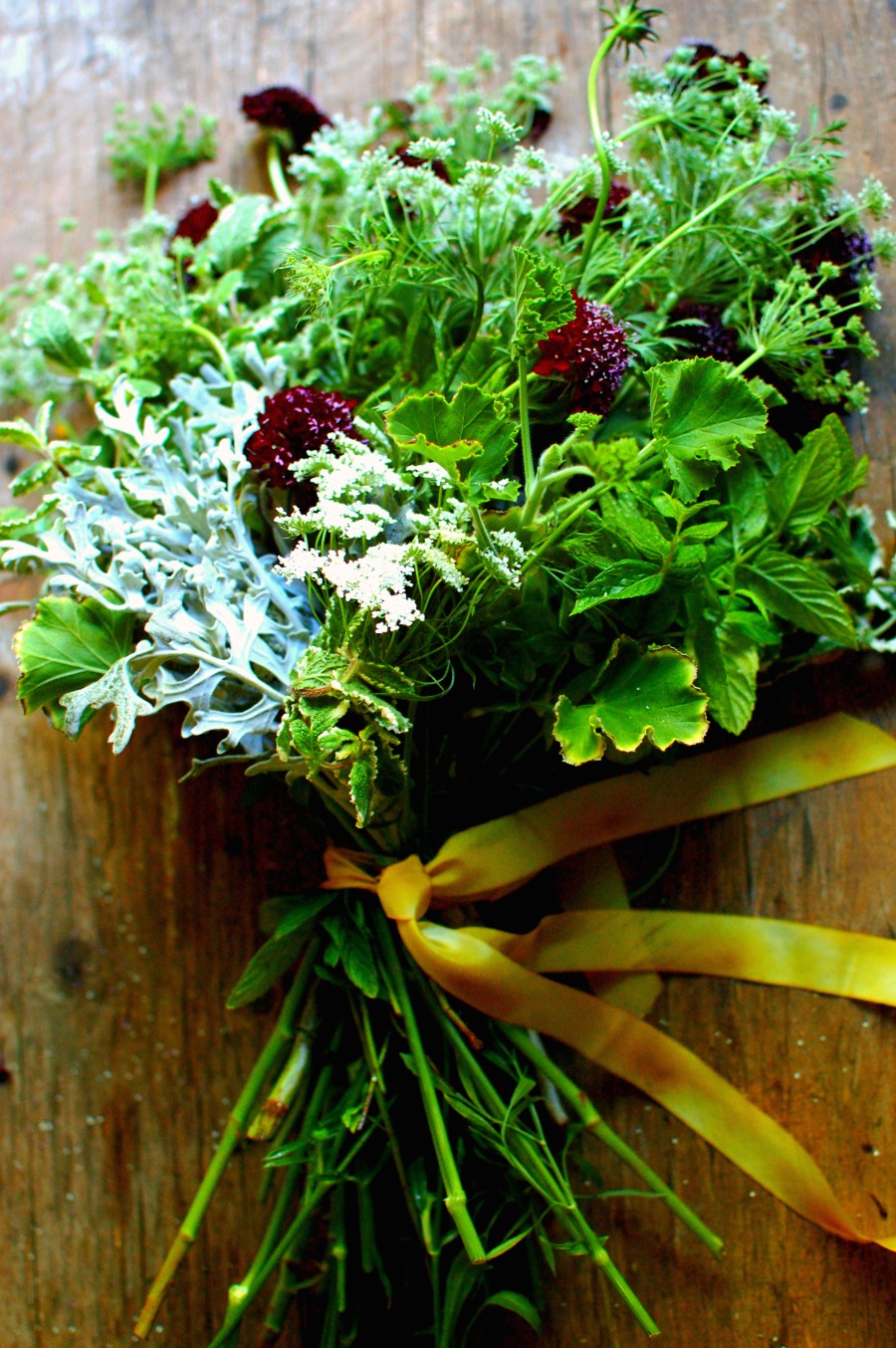 You might also like:
How to Wire Fruit on Wreaths
Fall To Do List
Sweden in the Fall
Favorite Fall Posts
Photos: Frolic!