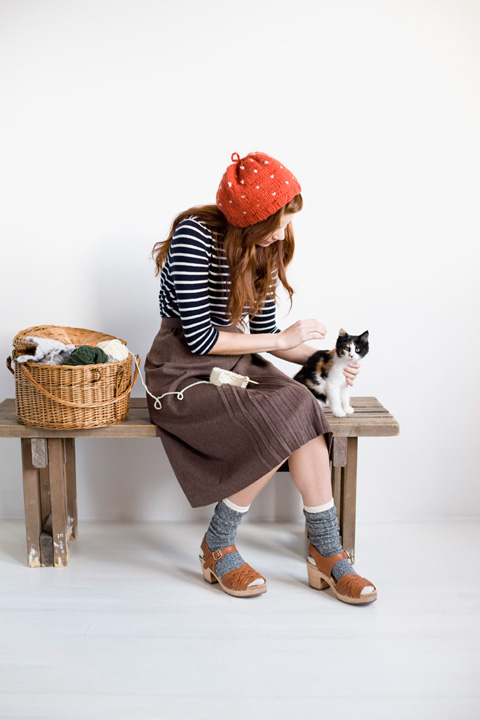 I got home from my trip last week and suddenly made the transition from spring to fall. It was lovely to arrive home to a suprisingly sun-dappled portland dotted with orange and yellow leaves swirling in the breeze! To celebrate this lovely season, I've gathered my favorite fall posts from the Frolic! archives. I hope you enjoy! Oh and if you are in the Southern Hemisphere, here are my favorite spring posts. 
Knitting Download and Outfit Idea for Speckled Hat (pictured above)
A Visit to Portland's DOC Restaurant
Walnut Crusted Stilton Mac and Cheese Recipe
Rustic Caramalized Apple Tart with Creme Fraiche (gluten free)
A Visit to Portland's Woodsman Market
Photo: Lisa Warninger.