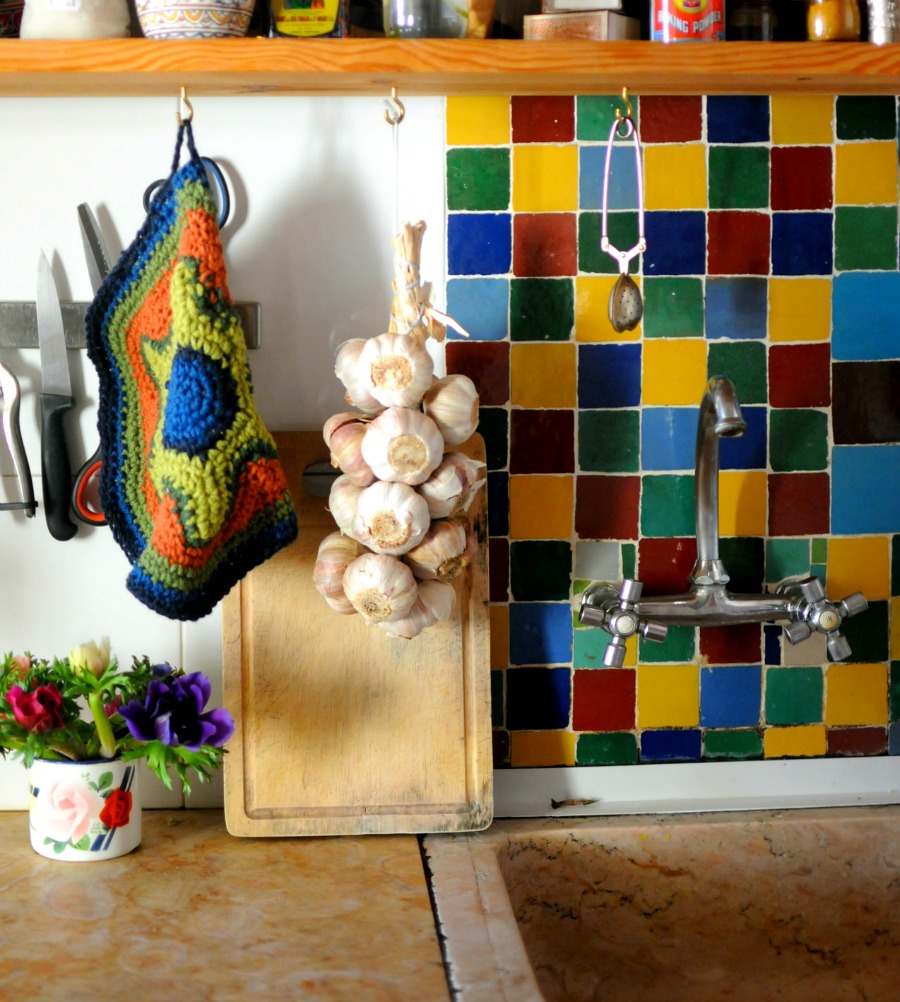 While it's tempting to make the kitchen minimal and sterile, if it's the room we spend the most time in with family and friends, cooking, and socializing, then don't we want it to be cozy? Over time, letting your kitchen evolve into artful layers of patterns, textures, and colors can ultimately leave you with a poetic atmosphere to experience one of the best parts of life. Creating a bohemian style kitchen, doesn't involve a big remodel. Instead, put into practice some collecting, artful arranging, and letting go of the idea of perfection.While some of these kitchens might feel too aged or cluttered for our Pinterest-trained eyes, they offer ideas and tricks that any kitchen owner can incorporate to up the cozy factor in their house!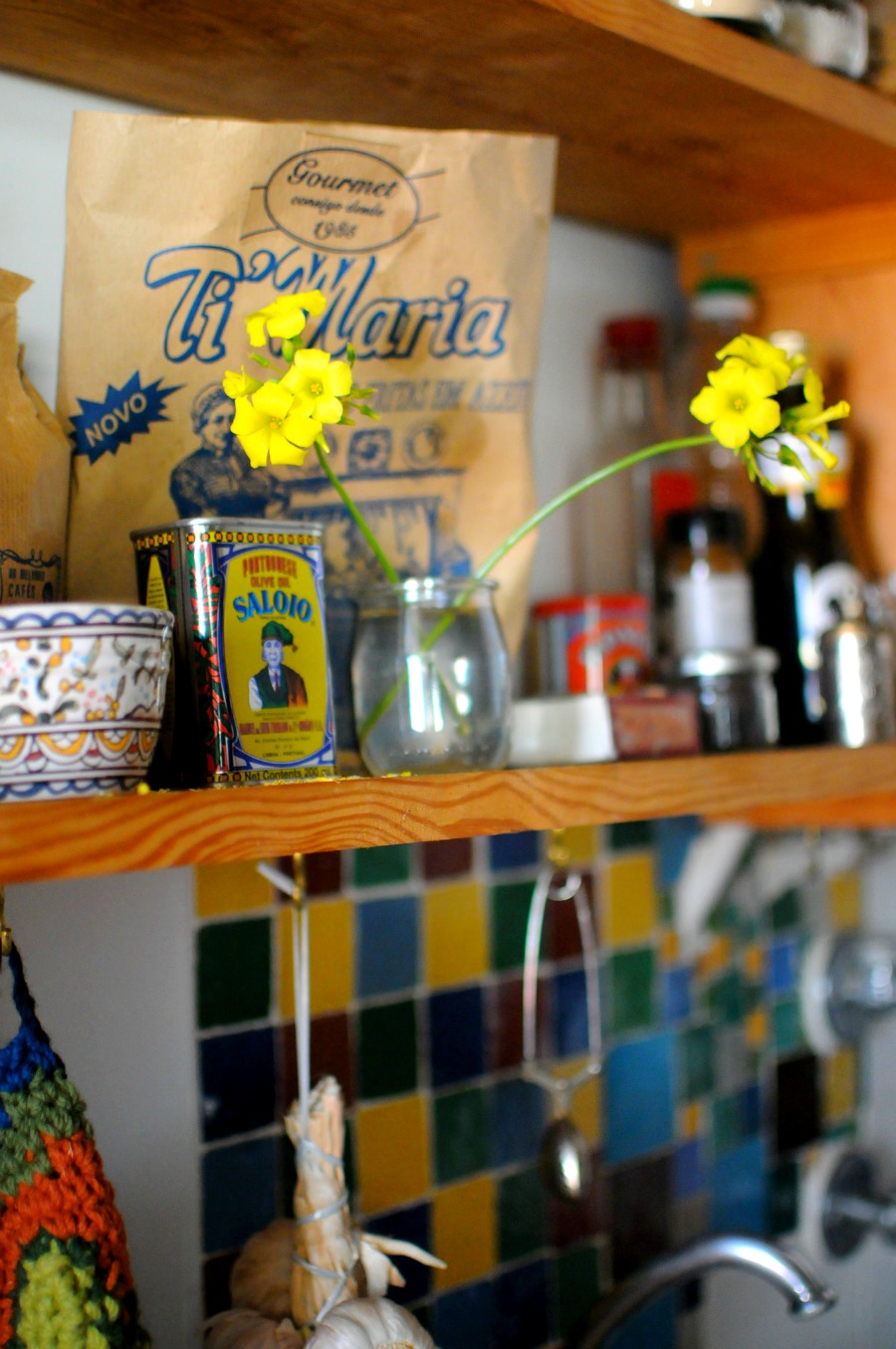 1. Open shelves + displaying what you use.
Keep what's useful for meal preparation on open shelves, enjoying pretty packaging and letting all the patterns work together. Keep colors in mind and arrange accordingly. If something has unsightly packaging, transfer it to a vintage jar or other storage container and add a label. Wildflowers in leftover jars are always welcome. Stash vegetables, fruit, and ingredients away in interesting baskets. Using open shelving offers a pragmatic design too, as everything you need is within easy reach, no fussing about with annoying doors!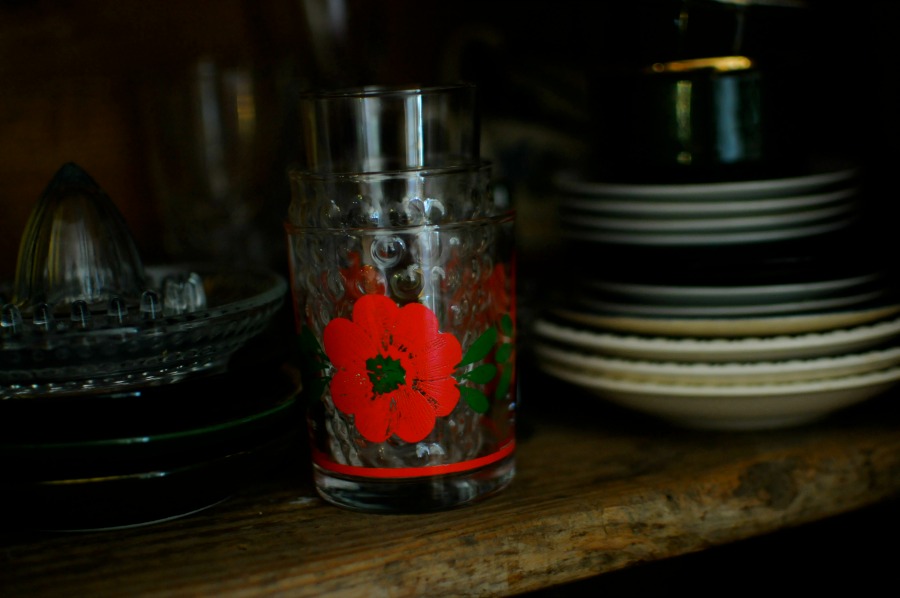 2. Collect mix and match dishes.
No need for matching. Ask an older relative if they'd like to get rid of some charming vintage plates, or scour garage sales or flea markets for pretty patterned cups and saucers. If you travel a lot, start looking for useful kitchen tools and dishes as you travel, it will turn out to be the best souvenir as every time you use it, you'll think of your vacation! As you start collecting, you'll surely hone in on particular colors that, in the end, will all mix together seamlessly.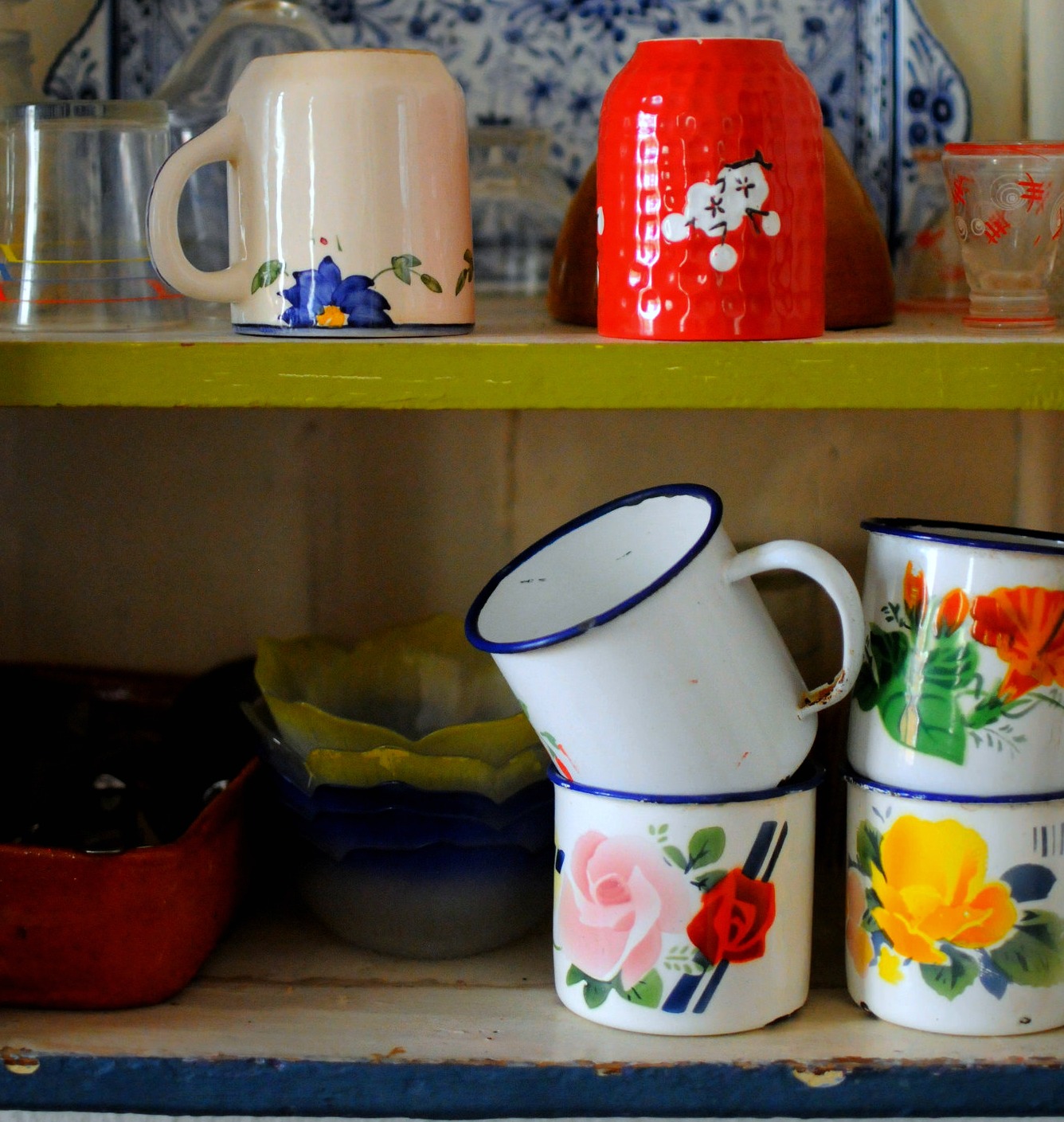 3. Hang herbs to dry.
In the spirit of keeping the kitchen a working, productive room and using those tools as part of the display and decoration, consider drying herbs right in the kitchen. Pictured here is actually a small wildflower bouquet hanging in a Portuguese kitchen for good luck, by tradition.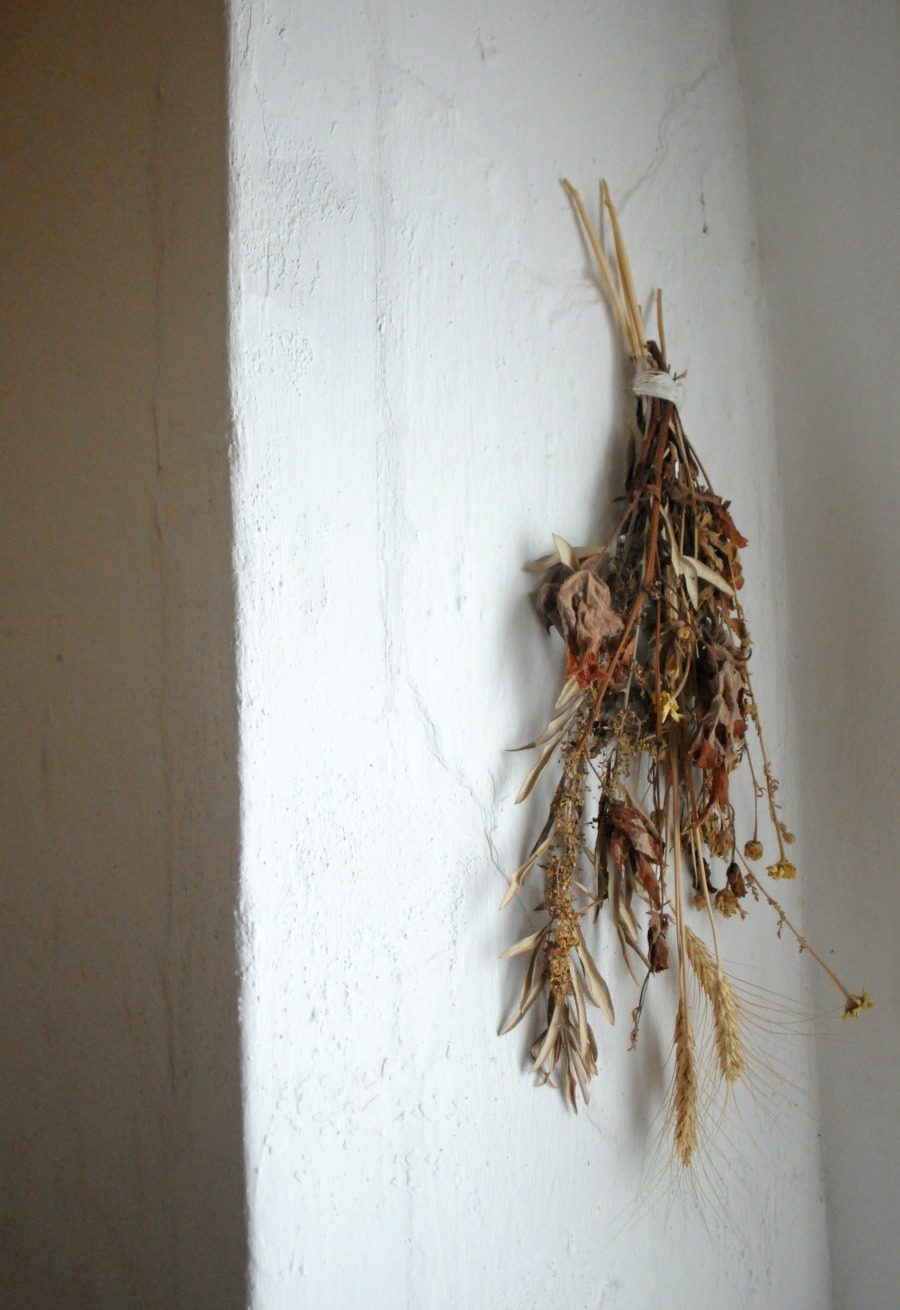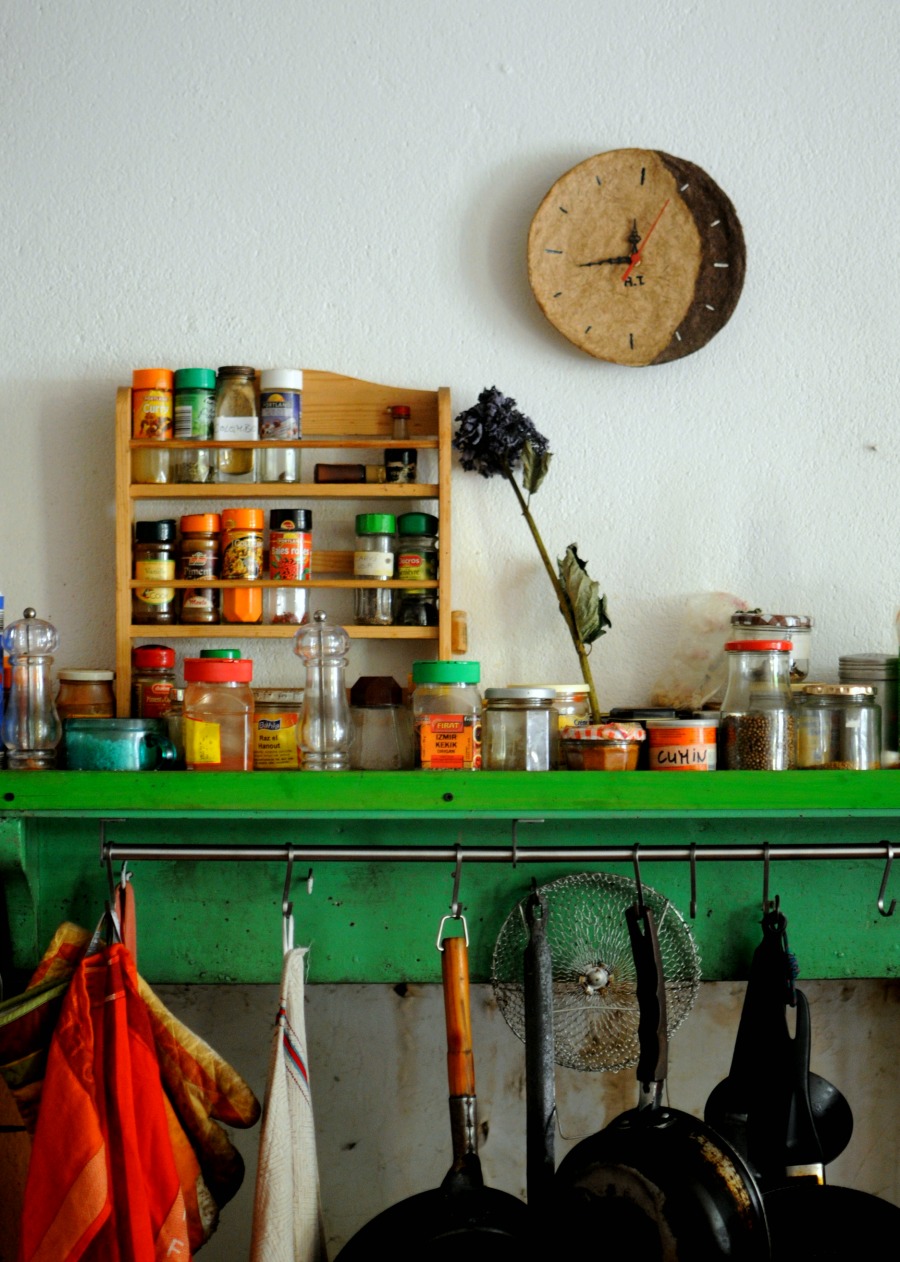 4. Don't be afraid of color!
While we all love a beautiful white subway tiled kitchen, that's a classic! It's quite fun to change things up from the norm. Consider instead, colored tiles (pictured in the first photo in this post) and/or aged tiles. It feels comforting and cozy! Don't be afraid to add punches of color in a simple room, like this bright blue dining set!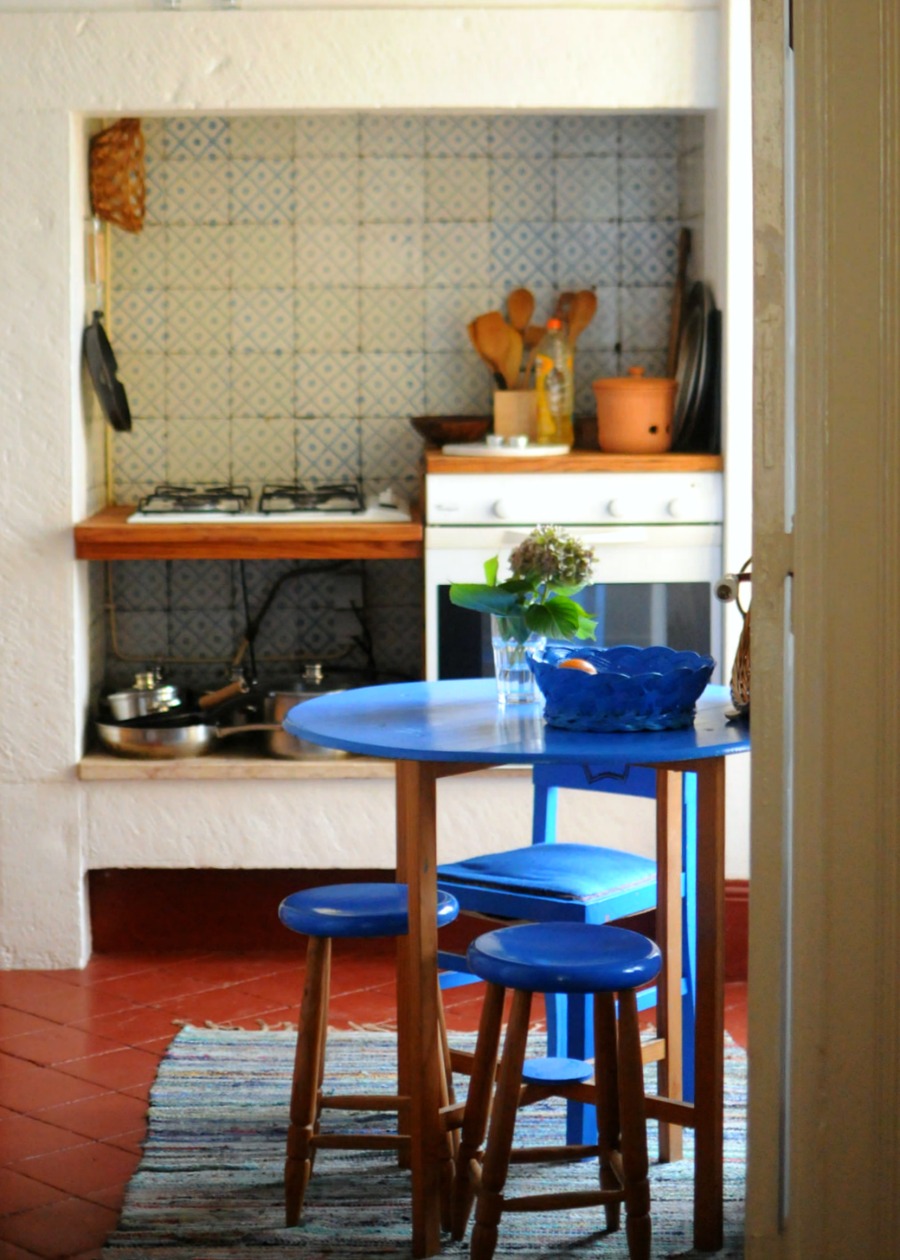 5. Add interesting texture.
If you are creating a kitchen from scratch, and going with this undone look. Think about adding interesting textures in the finishes and surfaces, like this stone sink. Add in textiles like nubby linens and interesting rugs.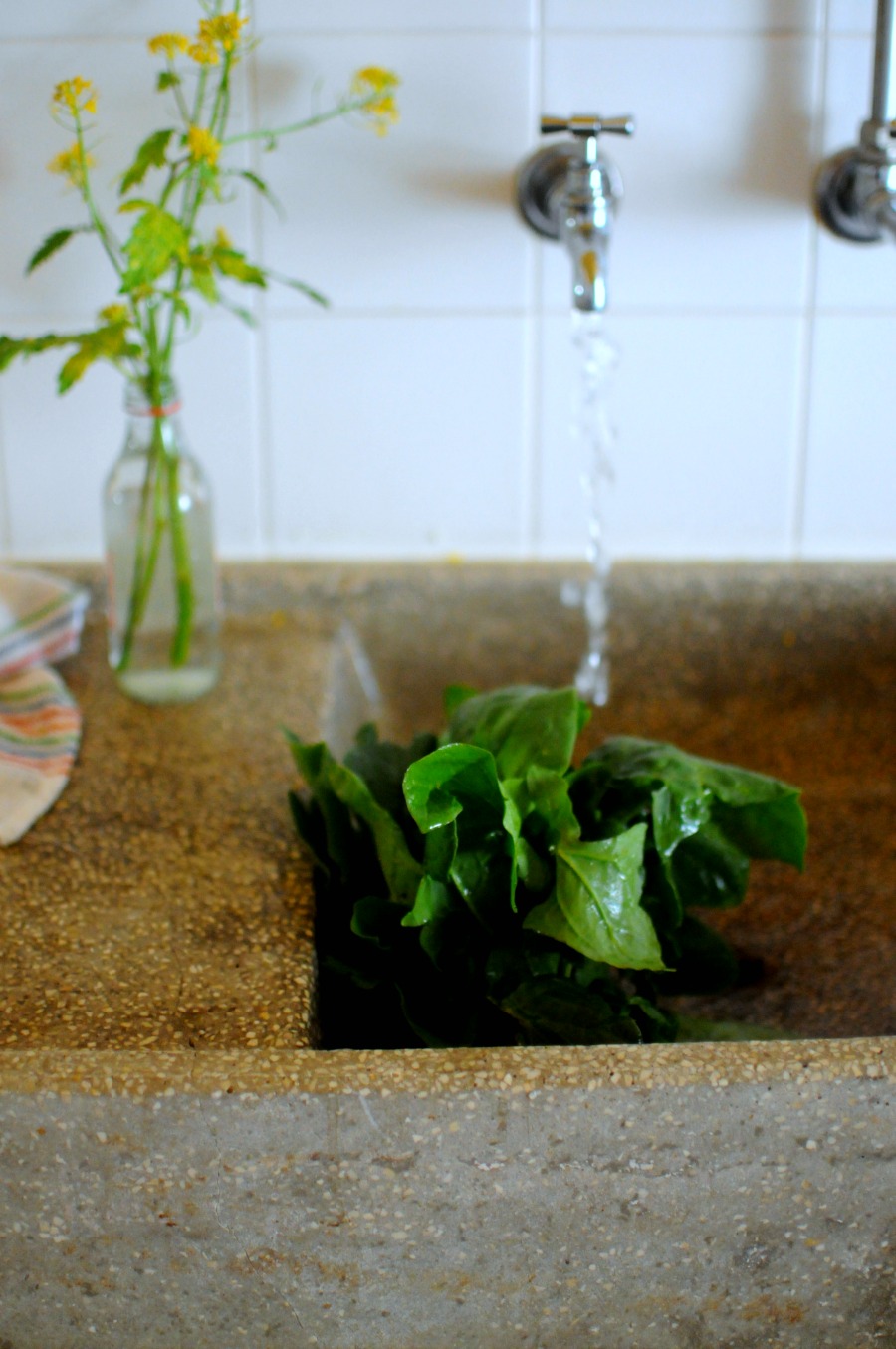 6. Casual art.
Can't afford a beautiful oil painting for your blank kitchen wall? Tack up exhibition posters and family polaroids instead! Make your fridge into a love letter for family and friends.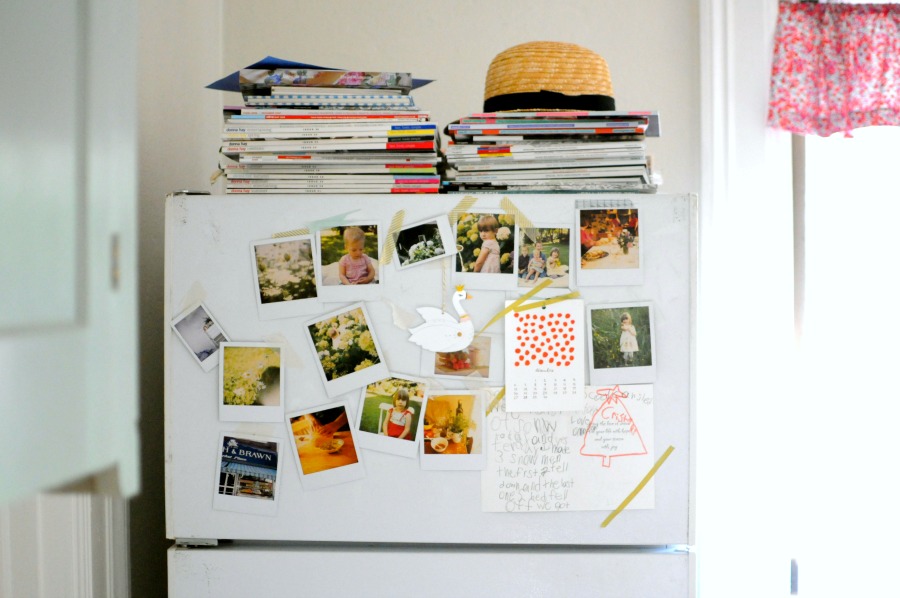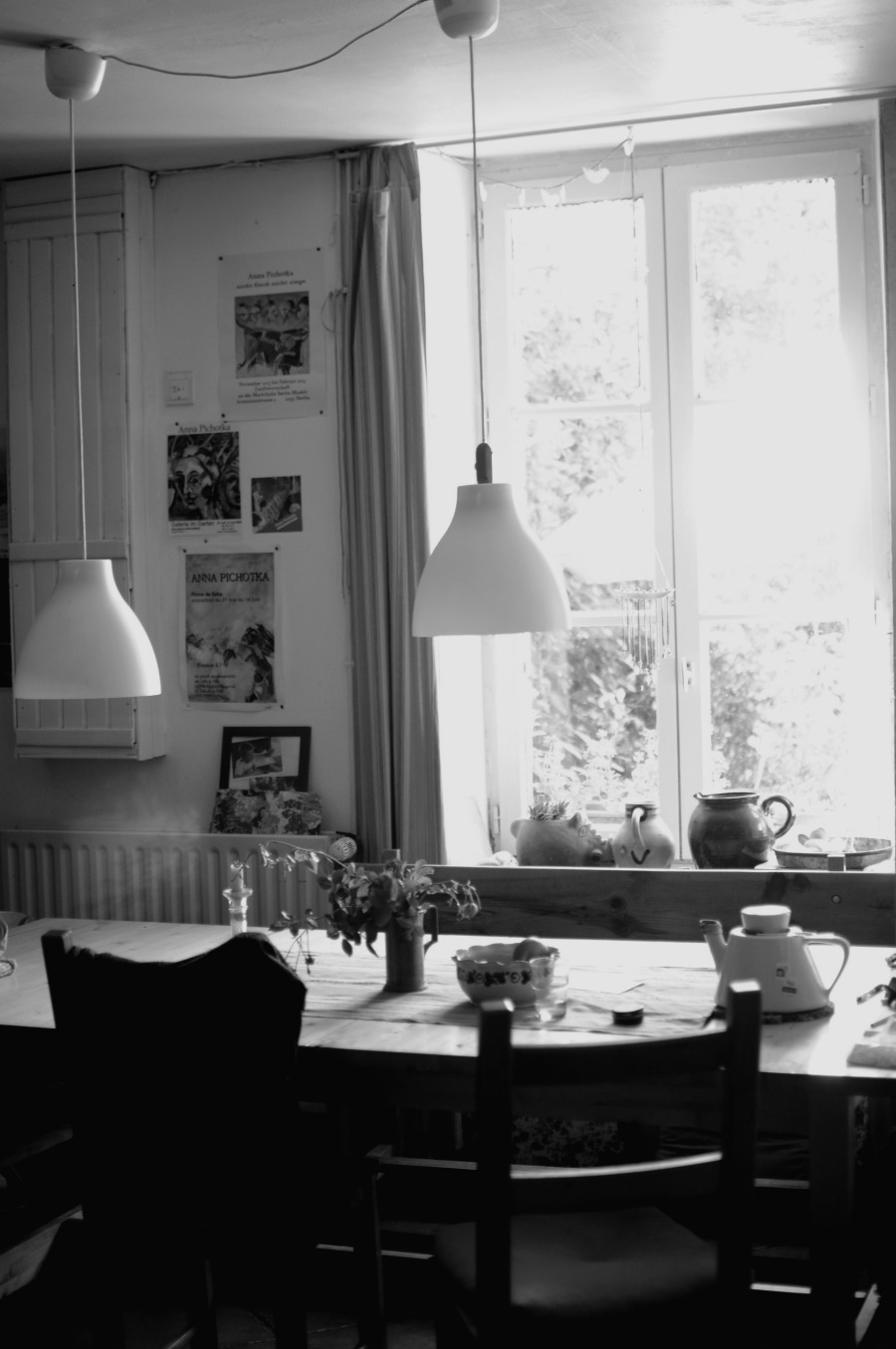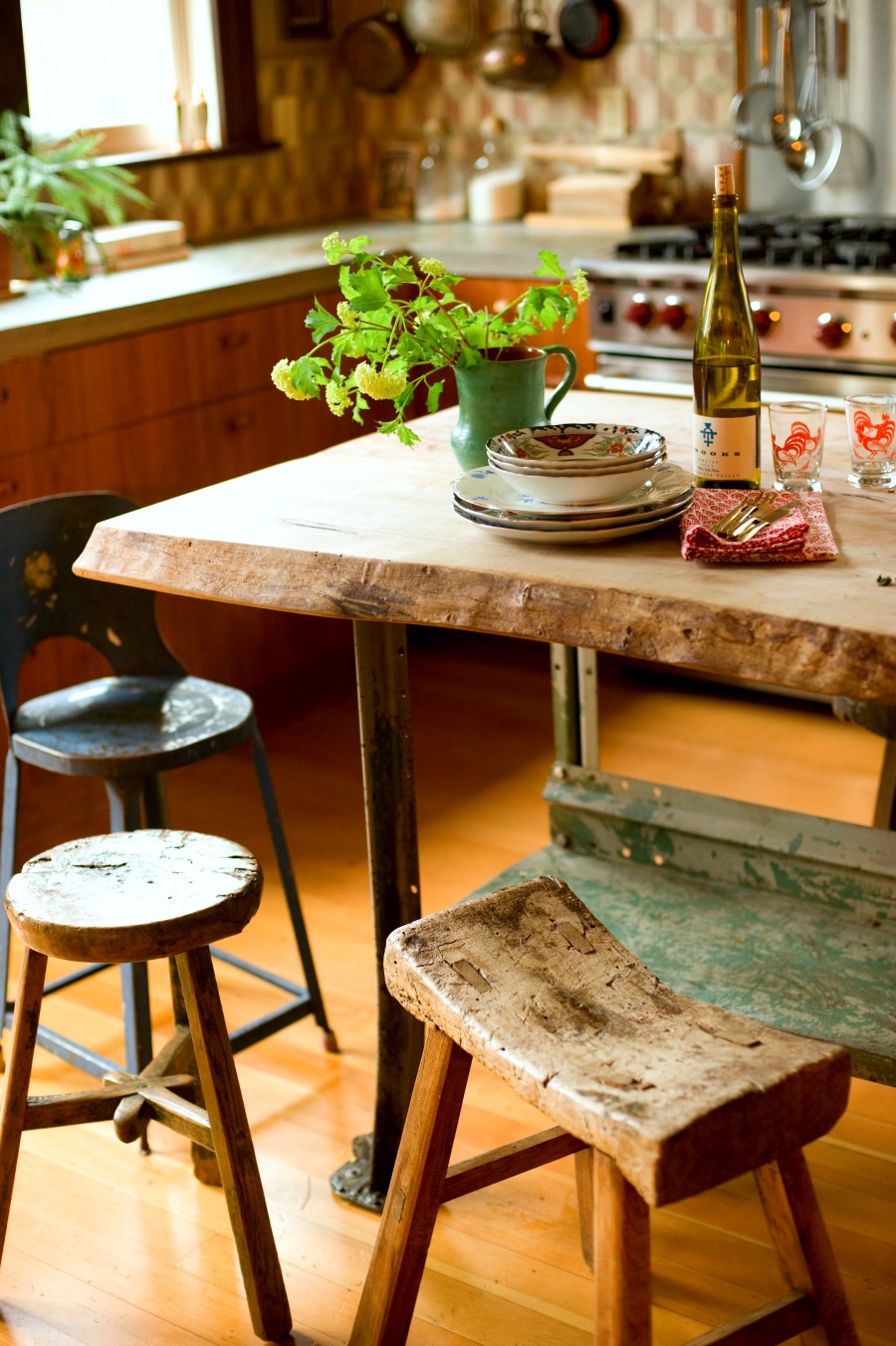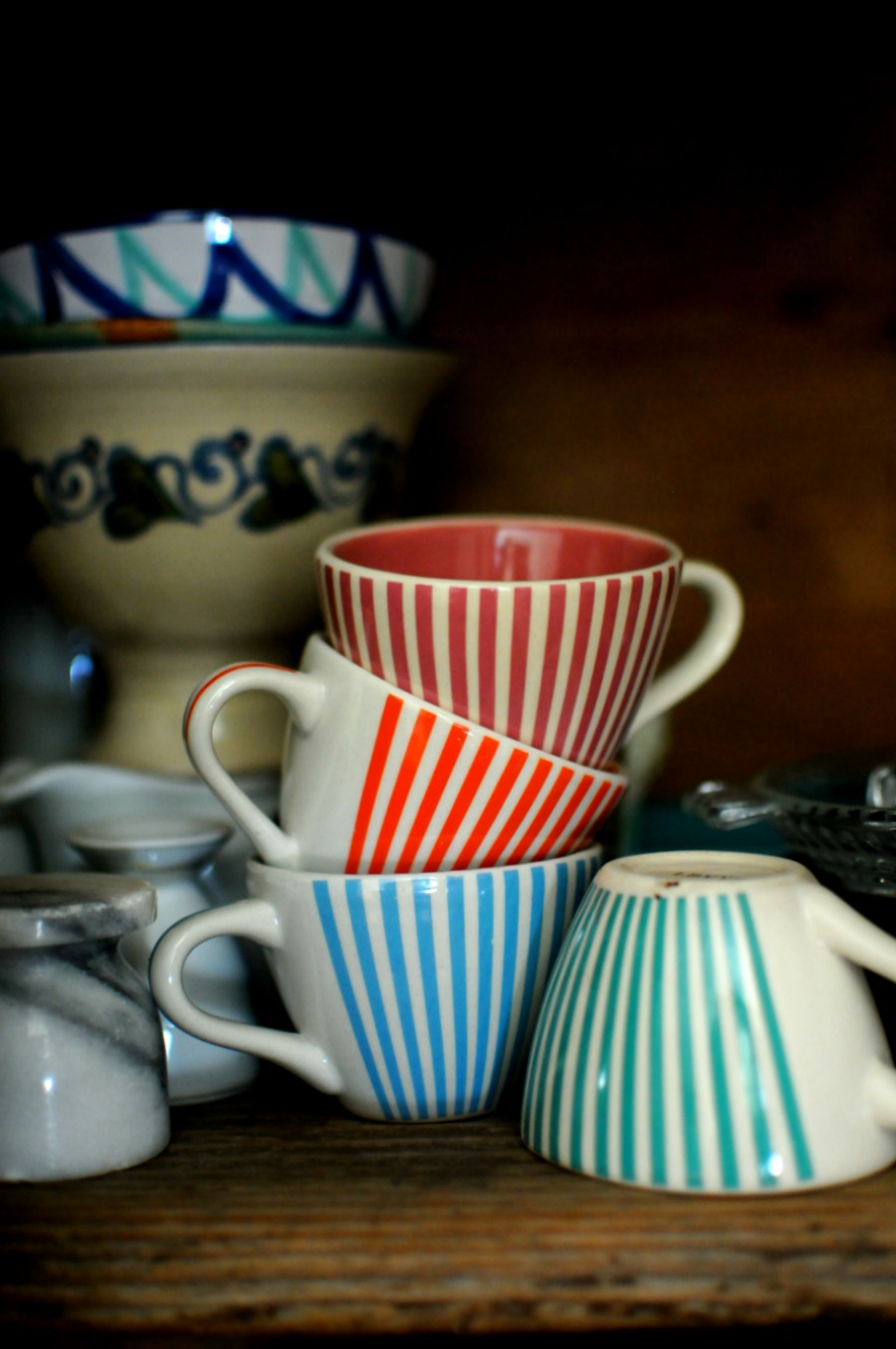 A mix and match kitchen has soul! Peel back all of the beautiful layers and you'll find incredible stories and moments that make up a meaningful home.
You might also enjoy:
My Apartment
My Kitchen
A House by the Sea
A Simply Decorated Home in Portugal
How to Style your Kitchen
A Portland Kitchen
A Seattle Kitchen
A Food Stylist's Kitchen
Photos: Frolic! With the exception of 11 and 12 by Lisa Warninger for HGTV.