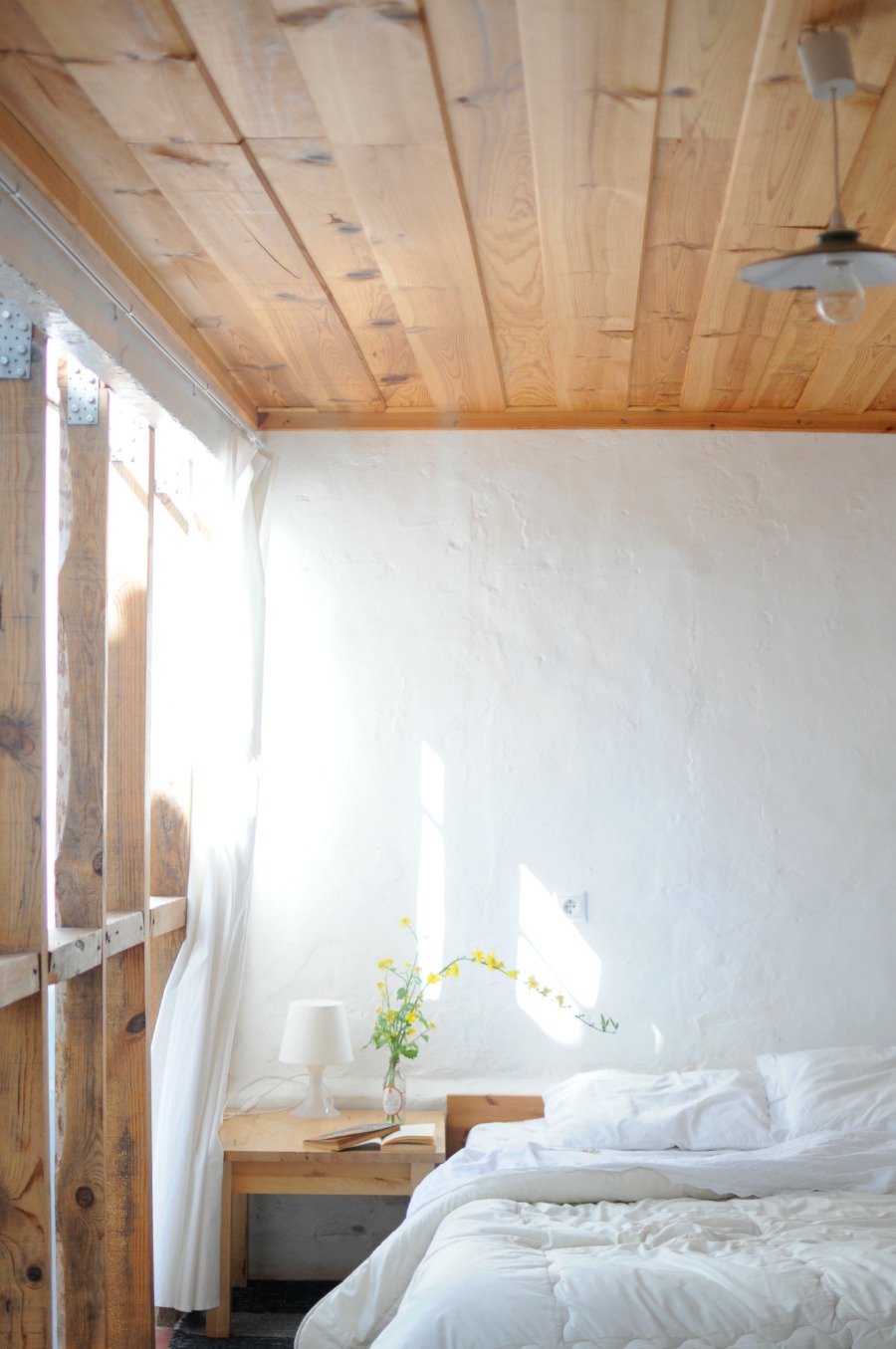 Last month I lived in Beja, Portugal, about two hours South East of Lisbon. I'll tell you more about the town later, but for now, join me for a tour of the dreamy space I found on Airbnb. The bedroom above, is my favorite place I've slept on this journey! Ahhh! So peaceful and minimal. The room has a wall of windows that looks onto a private patio.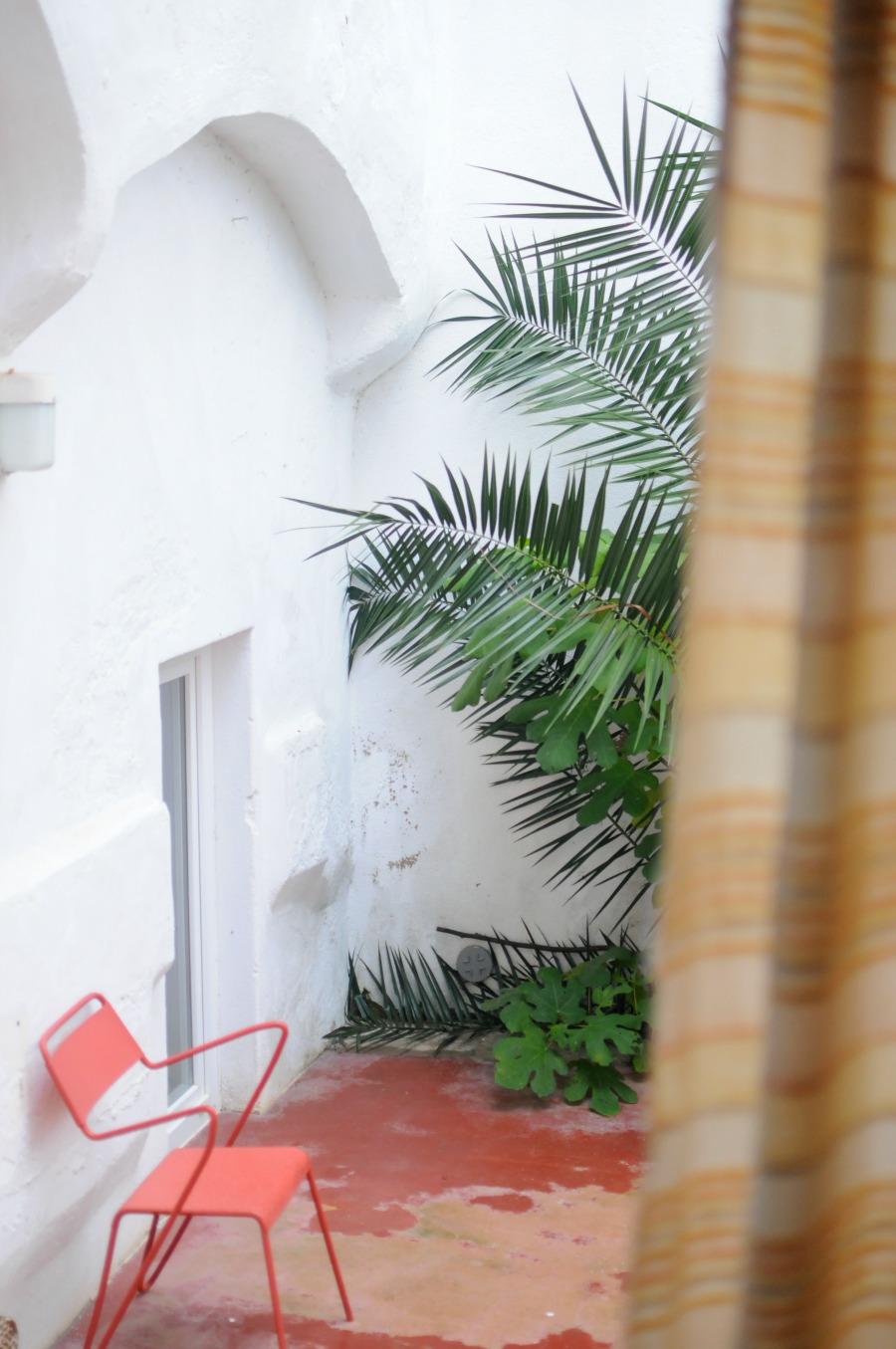 The house is owned by José and his wife Isabel, who live upstairs in another totally dreamy space. They restored the house after finding it in shambles. Built during the 1600's, the house is now a perfect marriage of traditional, rural Portuguese style and modern elements. José is an art teacher and carpenter so has an eye for details and lent his own hands to the restoration process as well. They knocked down walls, opening up the space for modern living.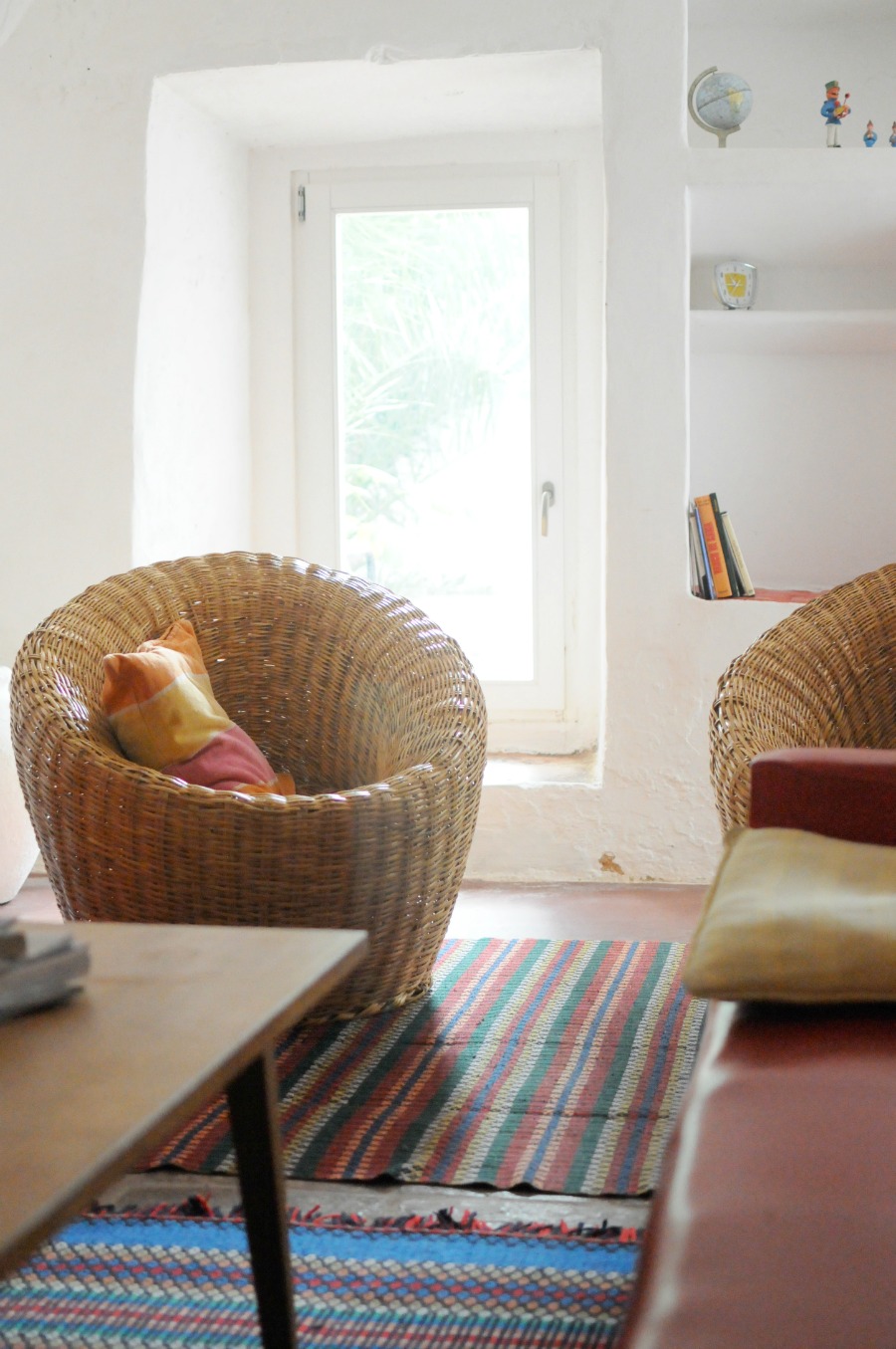 The space is spare but has everything you need. Dotted throughout the apartment are local textiles hanging on the walls, and layered on the floors for comfort during the cooler winter months. Lovely mid-century furniture is paired with traditional Portuguese mementos.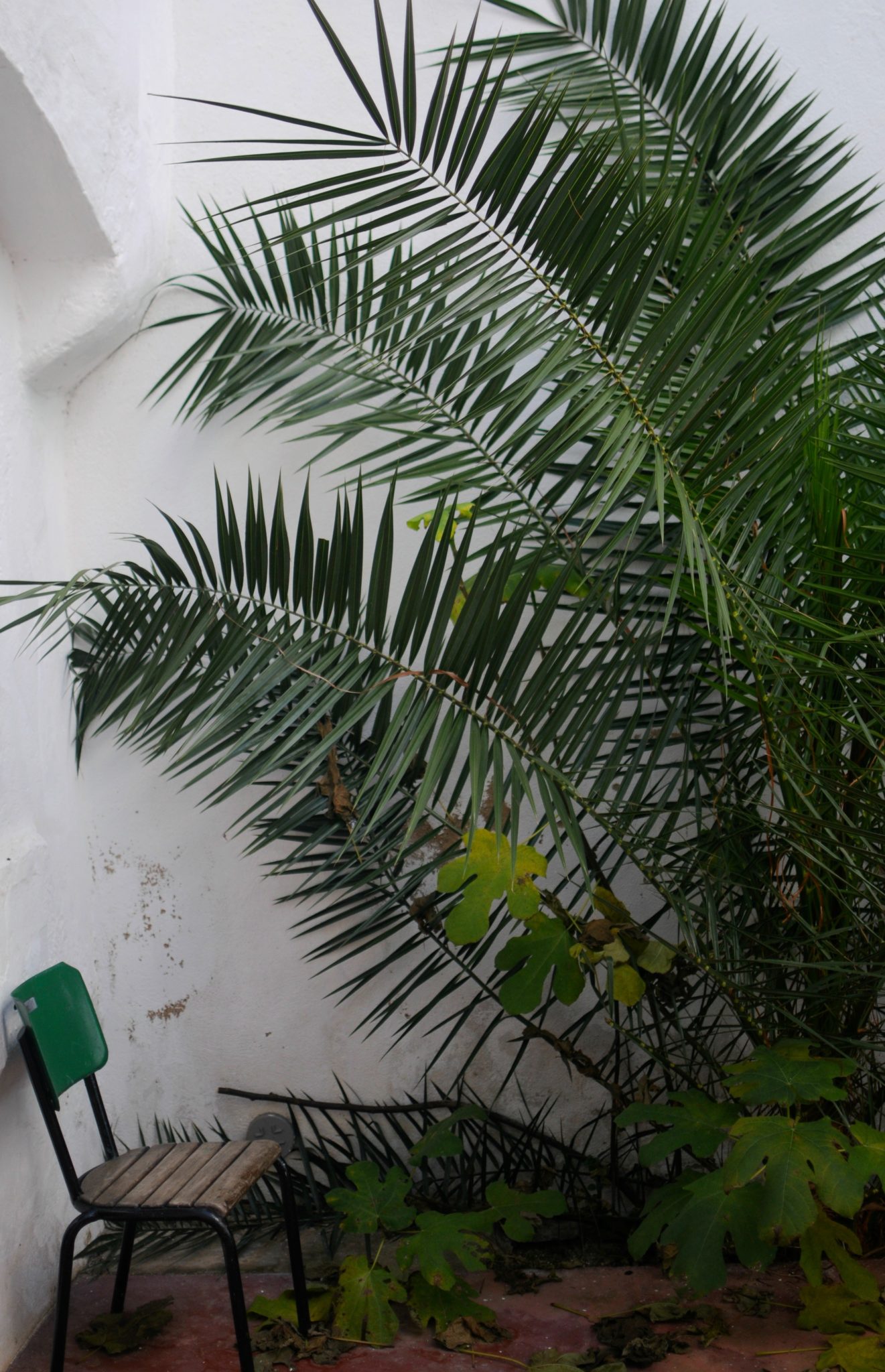 My favorite room is a toss up between the bedroom and the kitchen. I didn't want to leave this gorgeous kitchen. I had the best time cooking meals here. Again, minimal, but everything you need, and nothing you don't. The arched ceilings with just the perfect yellow patina are a highlight.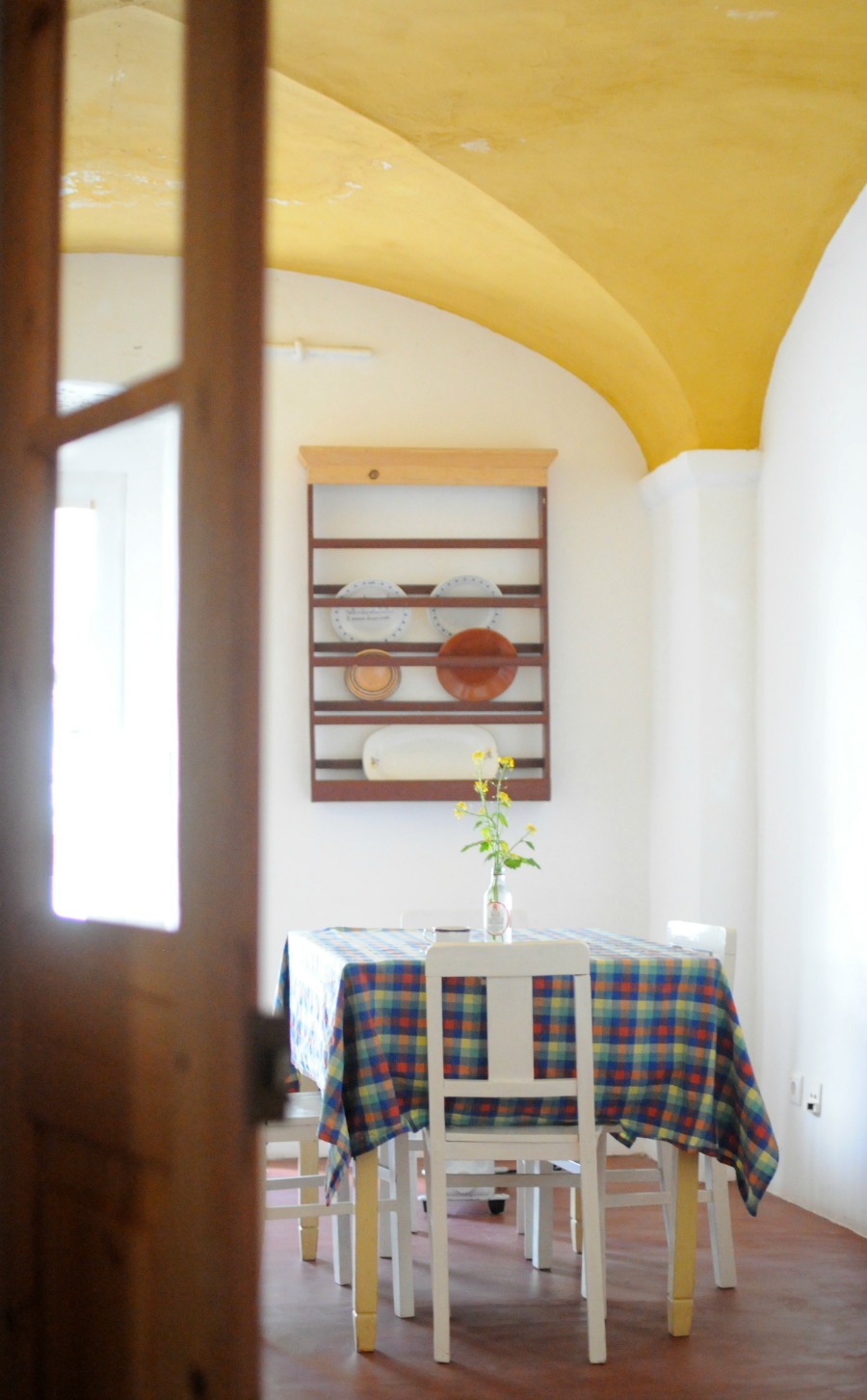 The kitchen opens to a backyard, shared with the owners, that houses a lemon tree, an orange tree, and an avocado tree! Guests are free to help themselves.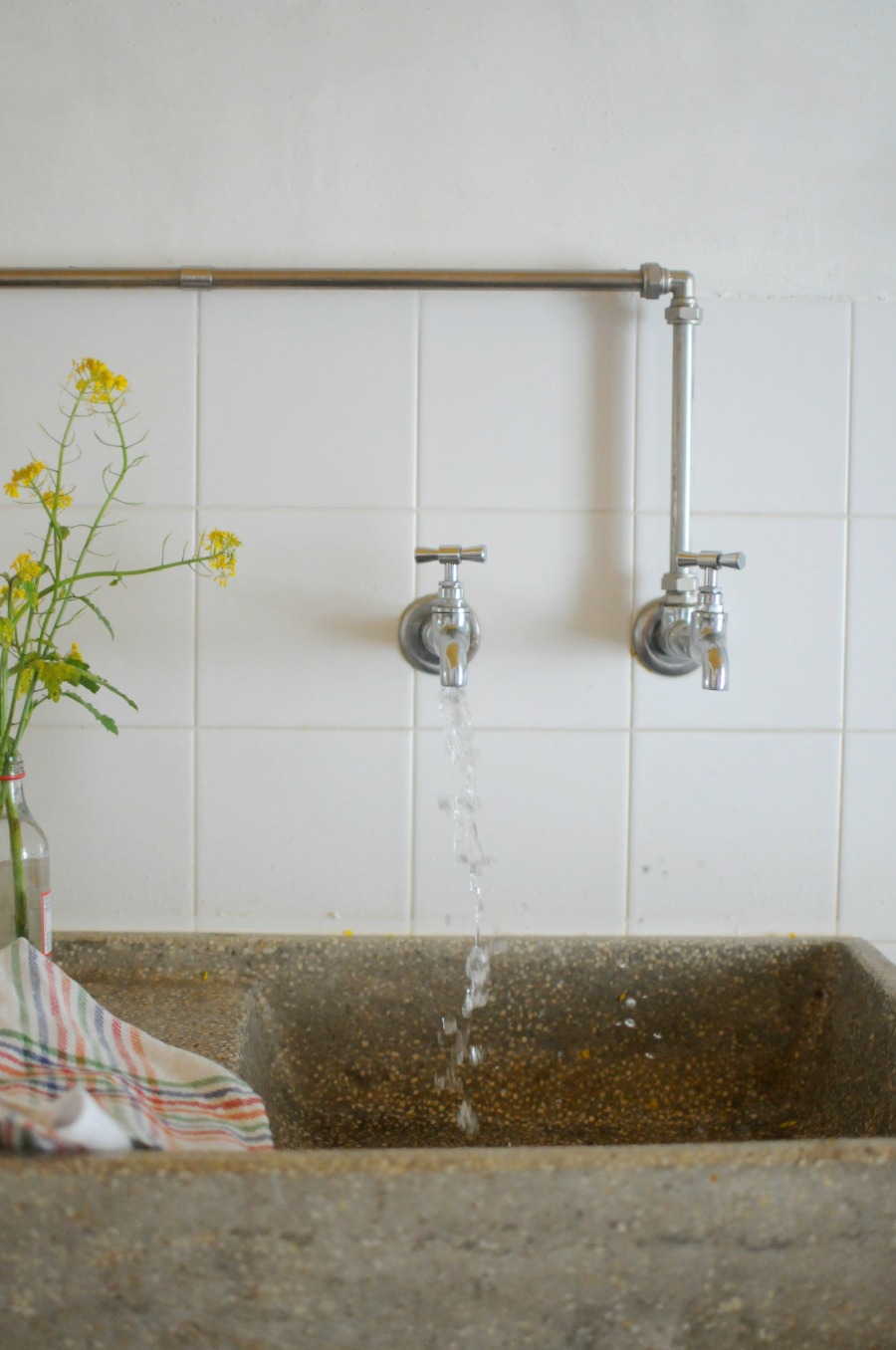 The stone sink in the kitchen was one of my favorite features.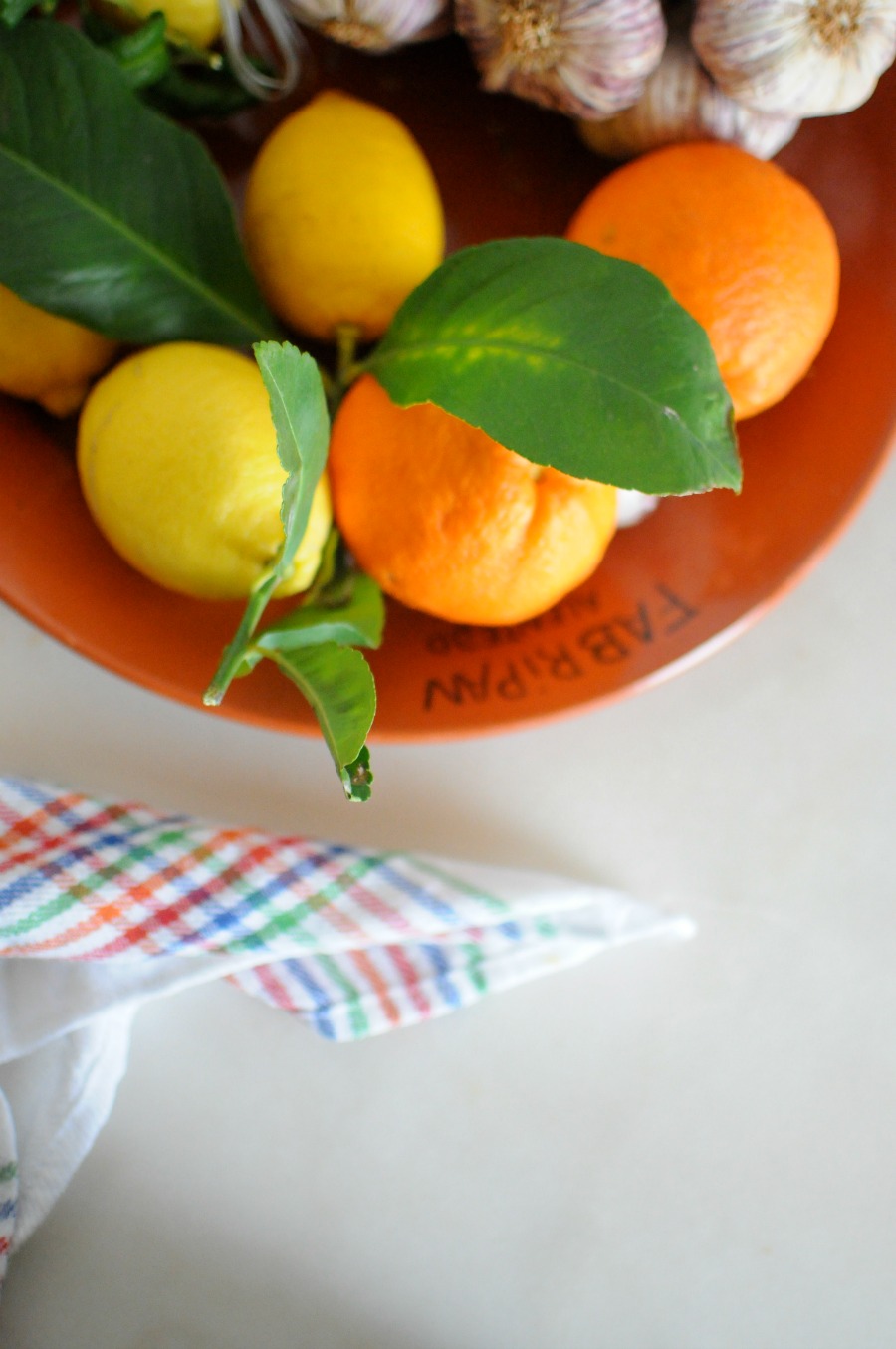 Upon my arrival, José and Isabel greeted me with a fresh bowl of oranges, lemons, and avocados picked from the backyard, as well as local cheese and bread!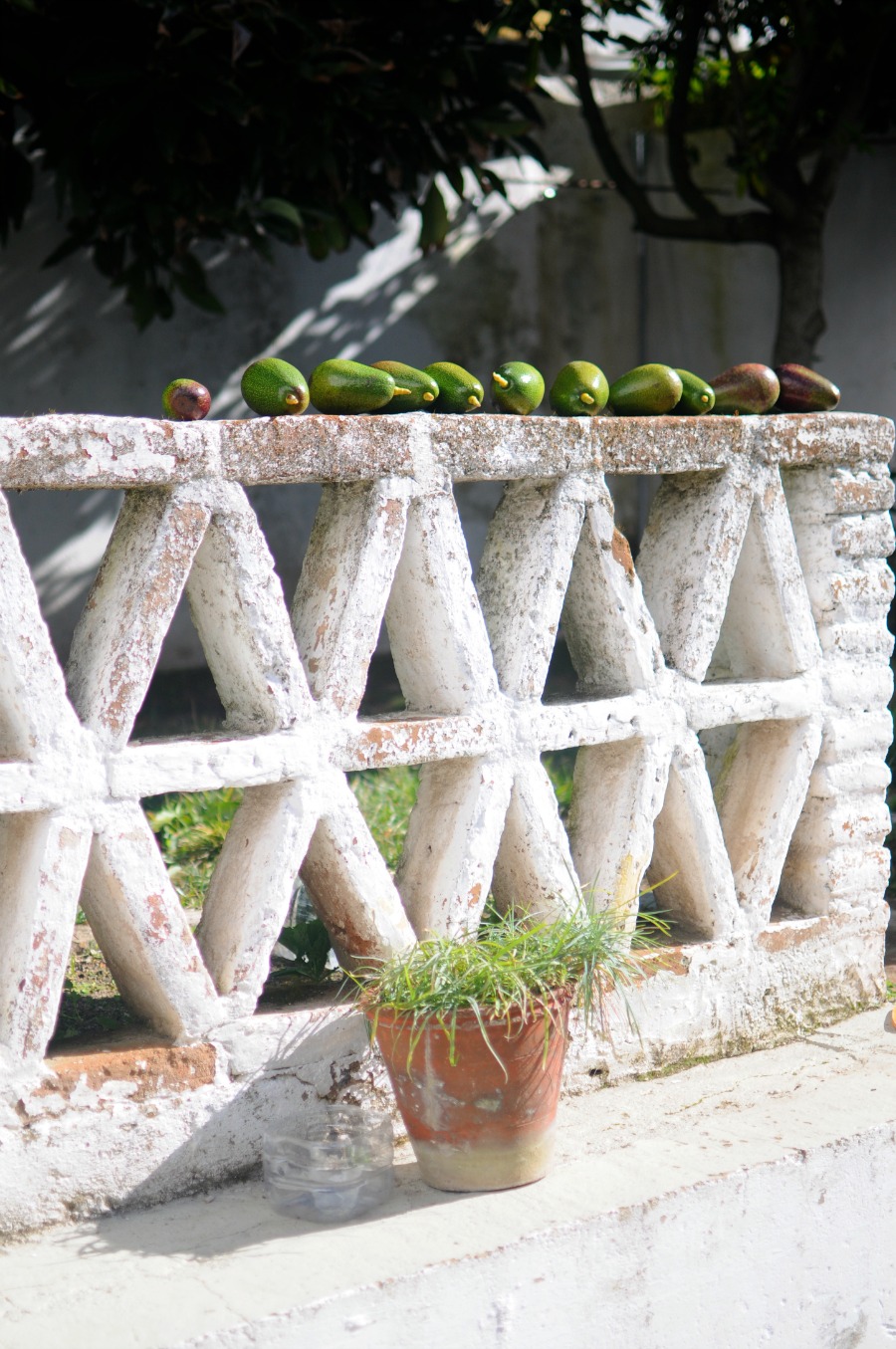 The apartment has two bedrooms, a bathroom, a washer, and is located just around the corner from the Beja Castle, where each Saturday they hold a market with fresh produce, food, and plants.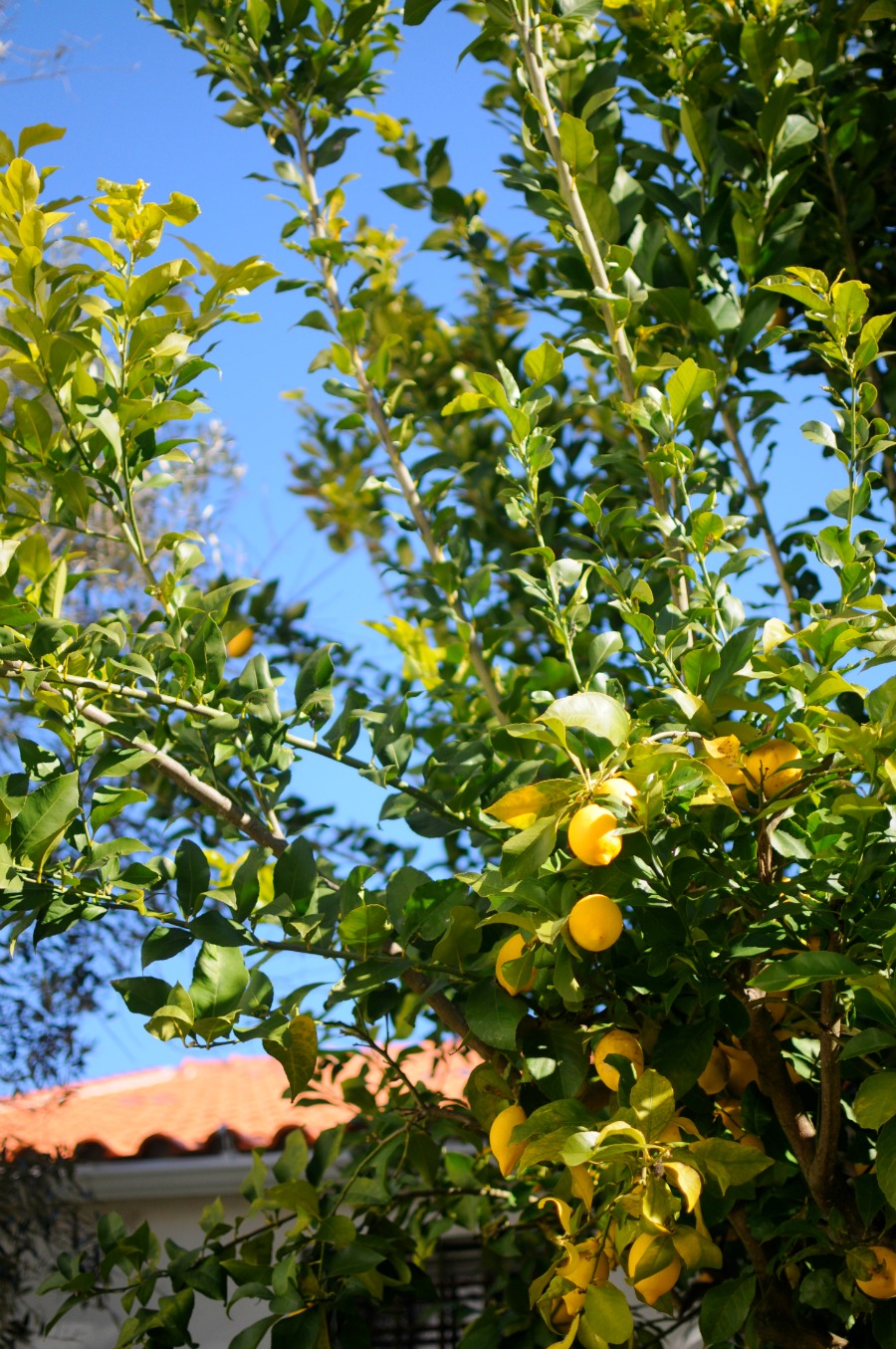 The listing for this dreamy place is right here, in case you'd like to rent it for yourself!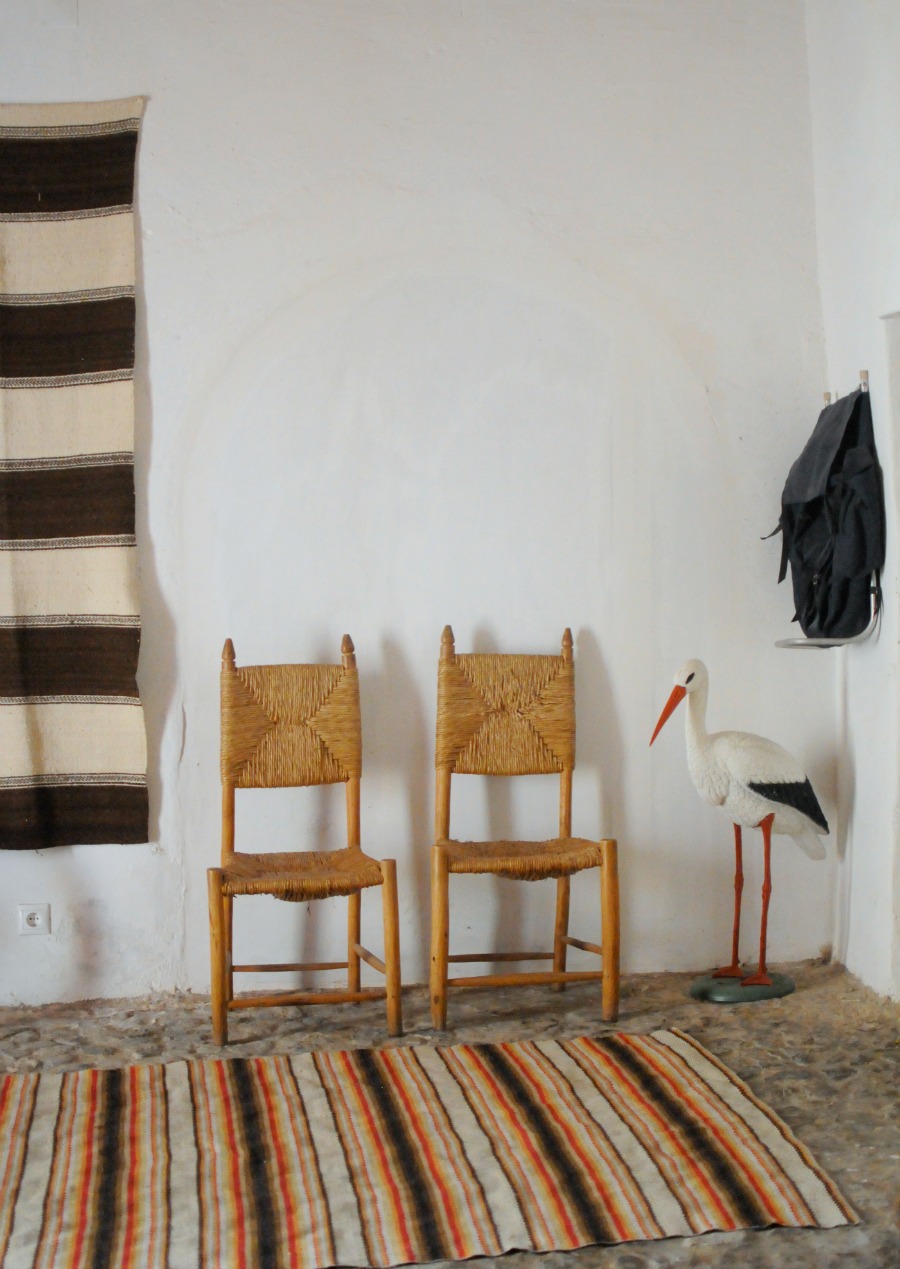 Beja is just slightly off the beaten track but I loved it for that reason. I rarely saw tourists. And the town feels a bit like stepping back in time. The apartment is so photogenic, I took lots of photos, so I may share more soon!
Photos: Chelsea Fuss.