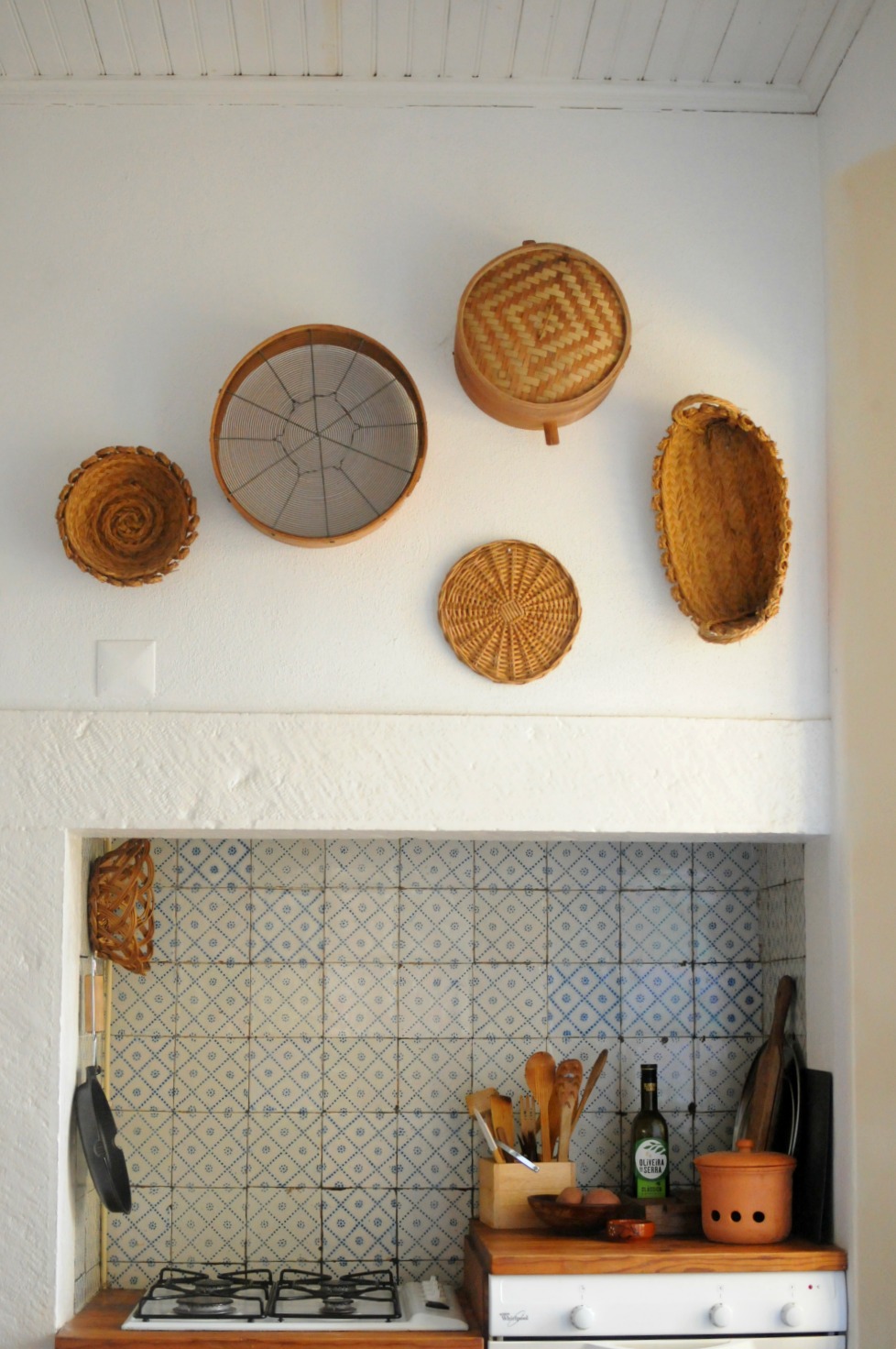 Since I moved to Lisbon in September, I've continued to be a bit of a nomad as I was trying to secure housing here! I am finally getting settled now that it's January. Back in December I found my current place but when I found out it wouldn't be ready until January, I thought perhaps I'd go to the sea for the holidays. I found this lovely 100 year old house in Parede, 15 minutes from Lisbon, near Caiscais! I adored the little town of Parede by the sea, even more so than the fancier Estoril and Caiscais. I enjoyed walking to the sea, eating at the local pastelerias and roaming town, peering into abandoned villas and secret gardens!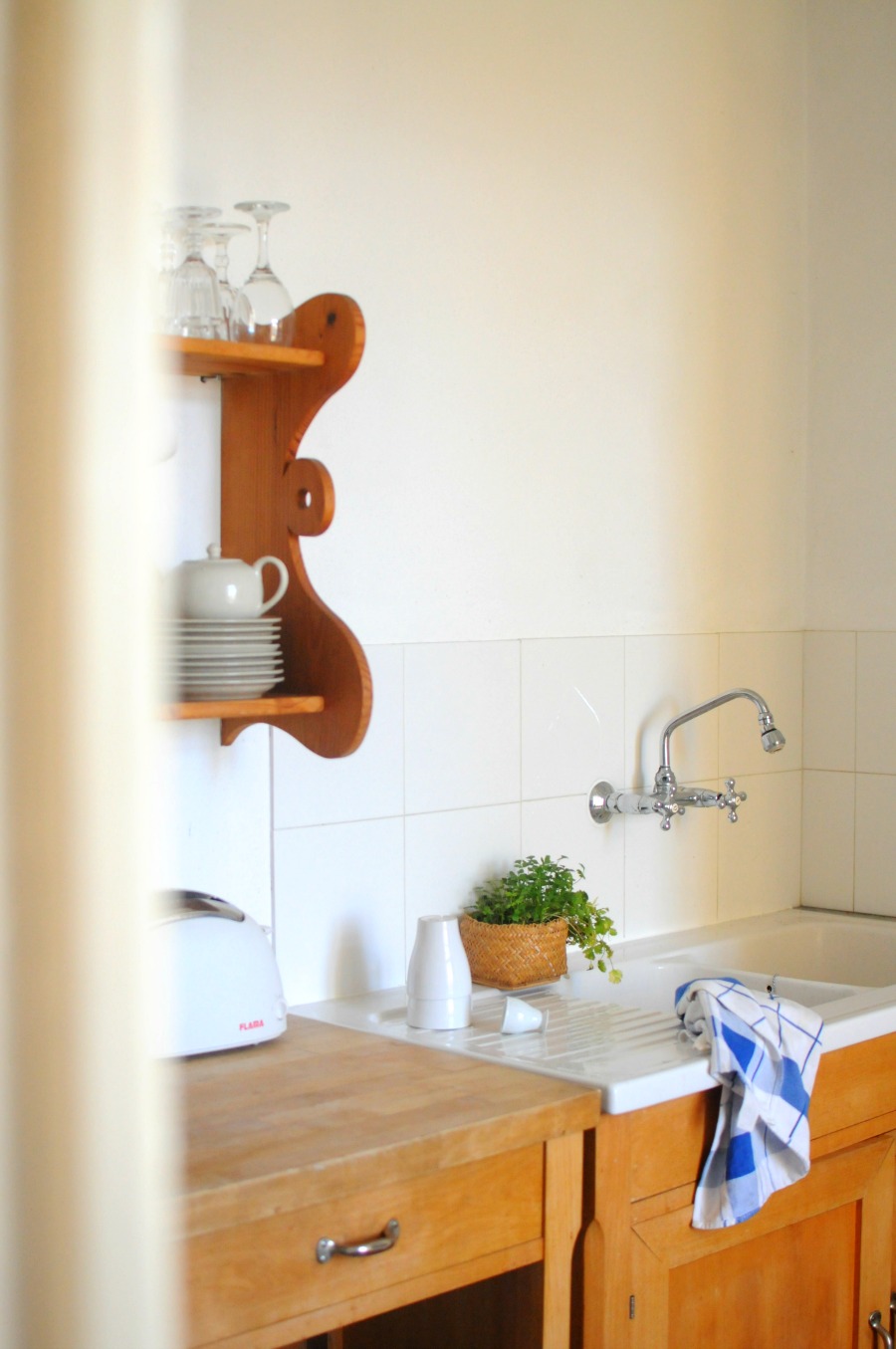 The kitchen was my favorite room. I love cooking here! It's so beautiful and simple and has everything you need. The tiles around the stove are superb and the walls are decorated from baskets from around the world! Now below, a few more details from around the house.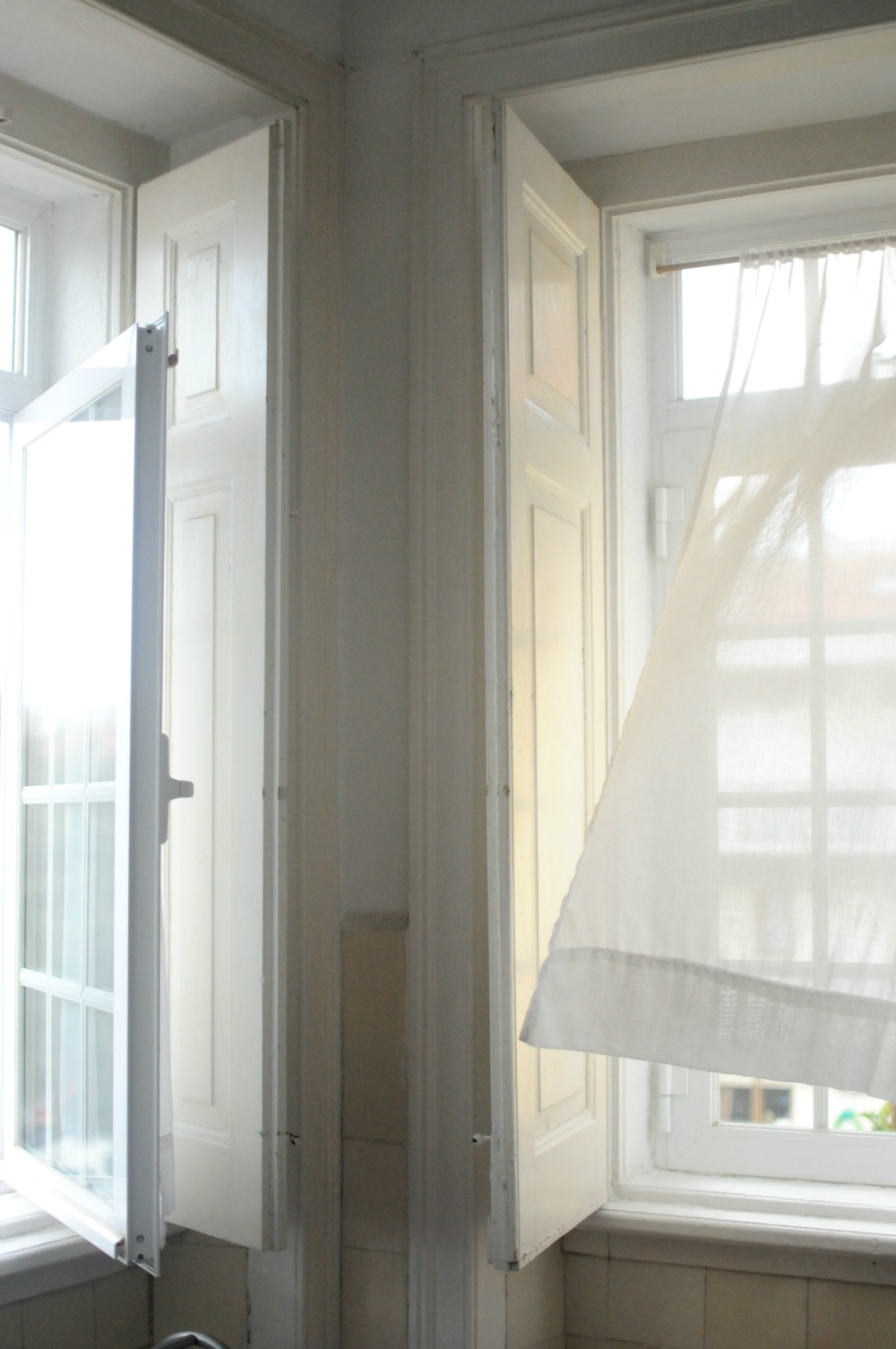 The gorgeous windows and shutters are fitted with simple white curtains everywhere and I loved having the windows open as the curtains got billowy in the breeze.




The bathroom is so charming with this incredible display of loofahs and dried materials. There's a gorgeous tiled floor and clawfoot tub.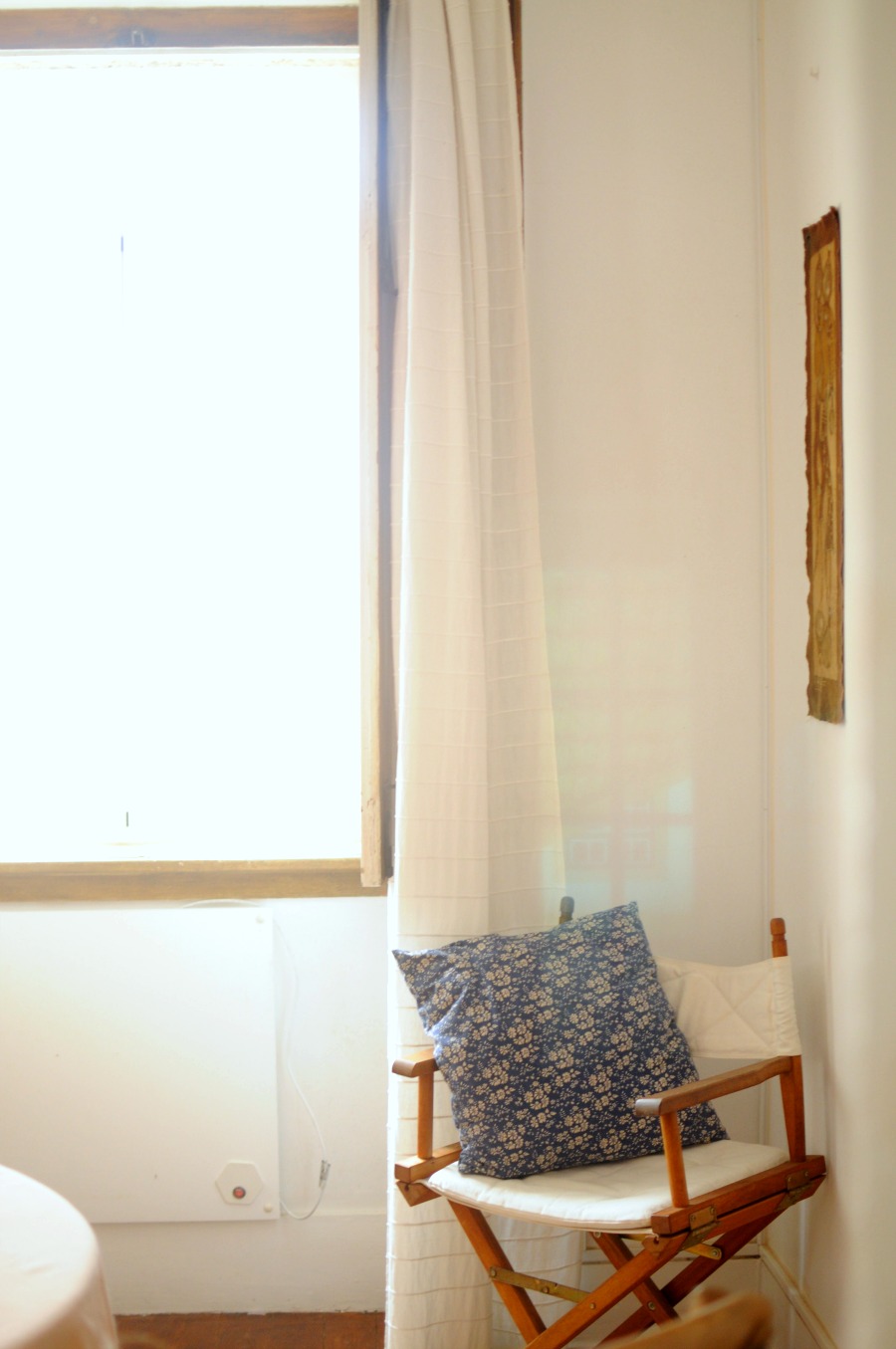 Corners are decorated with director chairs and Liberty pillows in the dining room.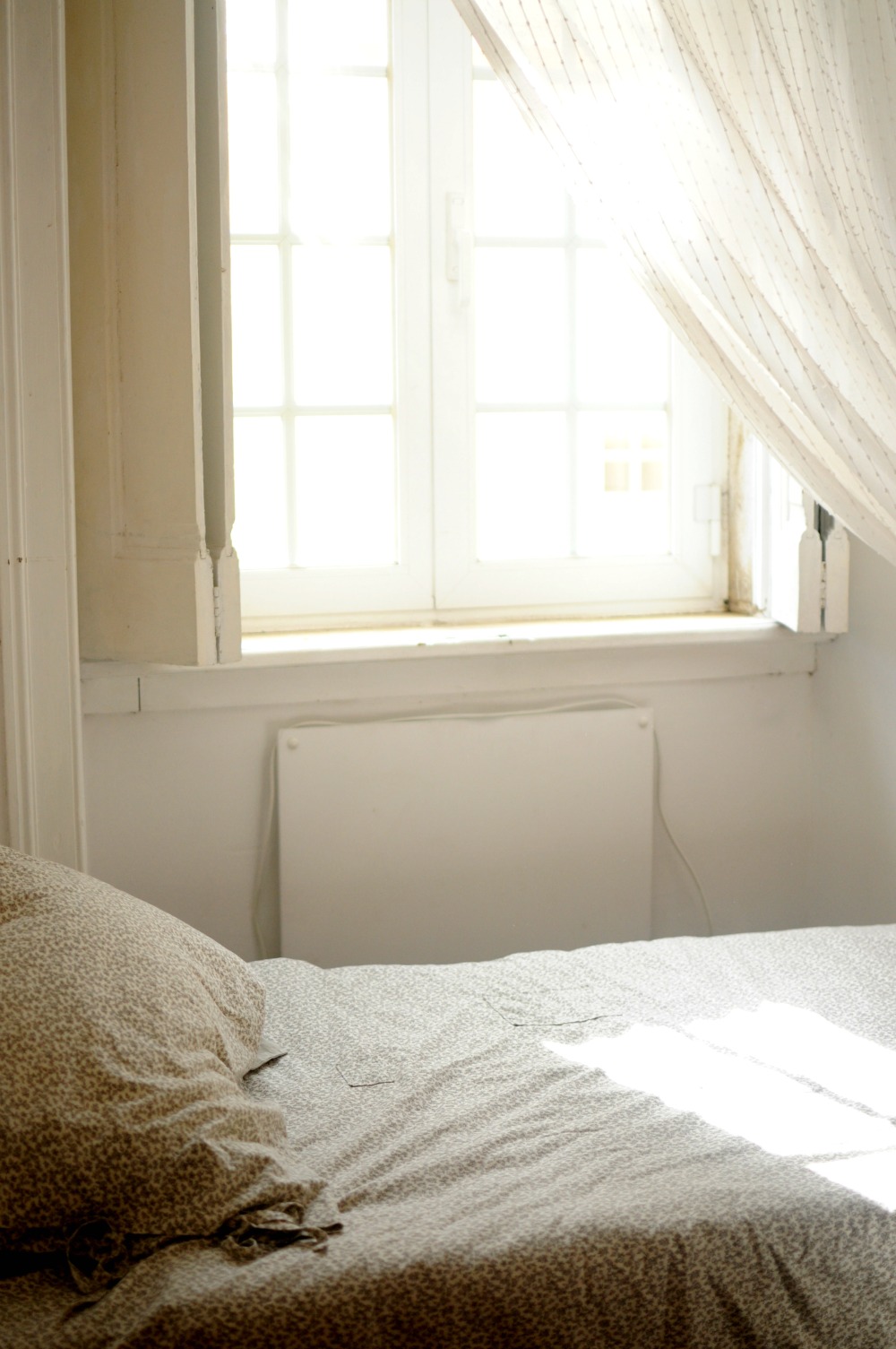 A dreamy, simple bedroom! The front bedroom opens up onto a deck covered in Bouganvillia as does the dining room. There's also a little stove for a fire in the living room!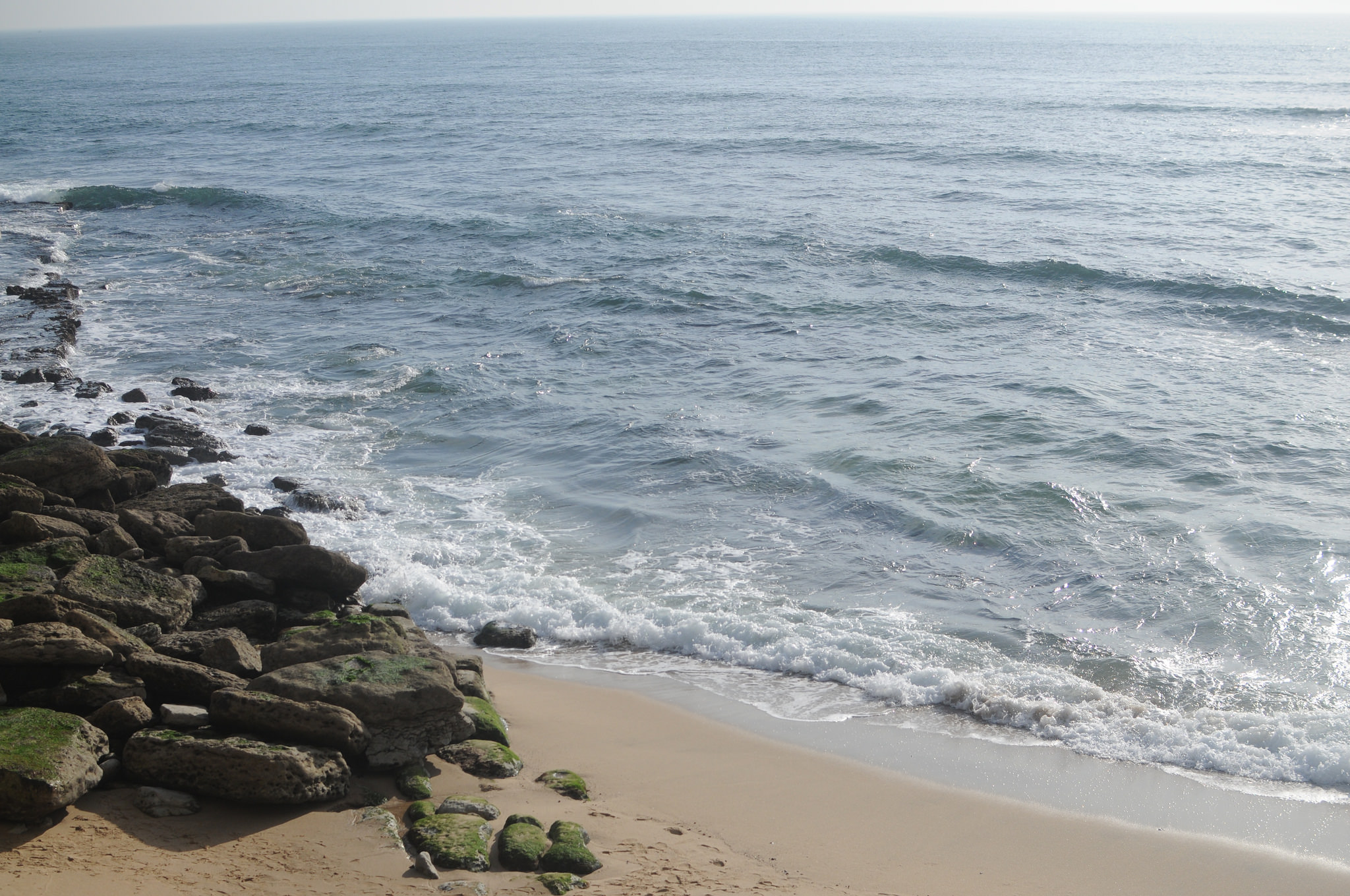 The house is just a 5 minute walk to the sea and you can walk right to town (2 minutes!) and to the train station that will take you right to Lisbon in about 15 minutes! Rent the house right here!

Photos: Chelsea Fuss. Taken at this Airbnb.