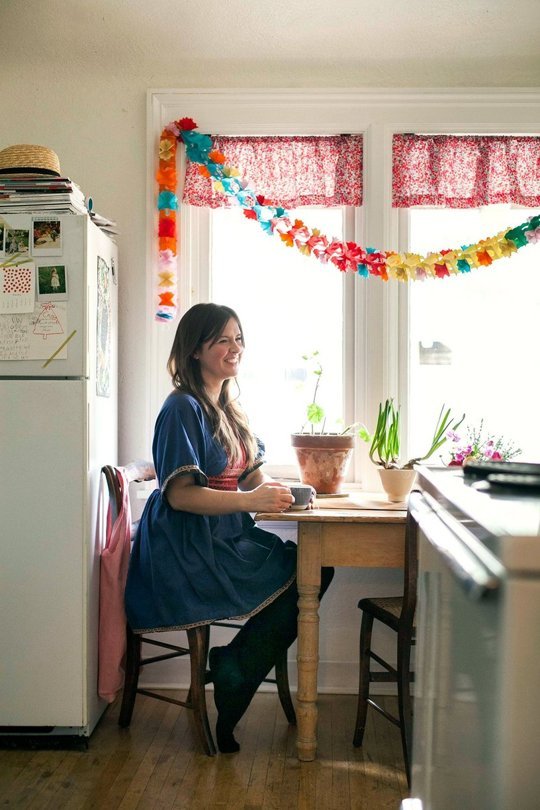 Thank you so much to The Kitchn and Leela Cyd for featuring a little tour of my hodge podge kitchen. Honestly, I get really embarassed having my photo and my space out there on the Internet. There are still lots of things I'd like to change about my kitchen and didn't have a chance to fix before the shoot but Leela works magic with the camera! The beauty of these tours is that they are real kitchens, not staged!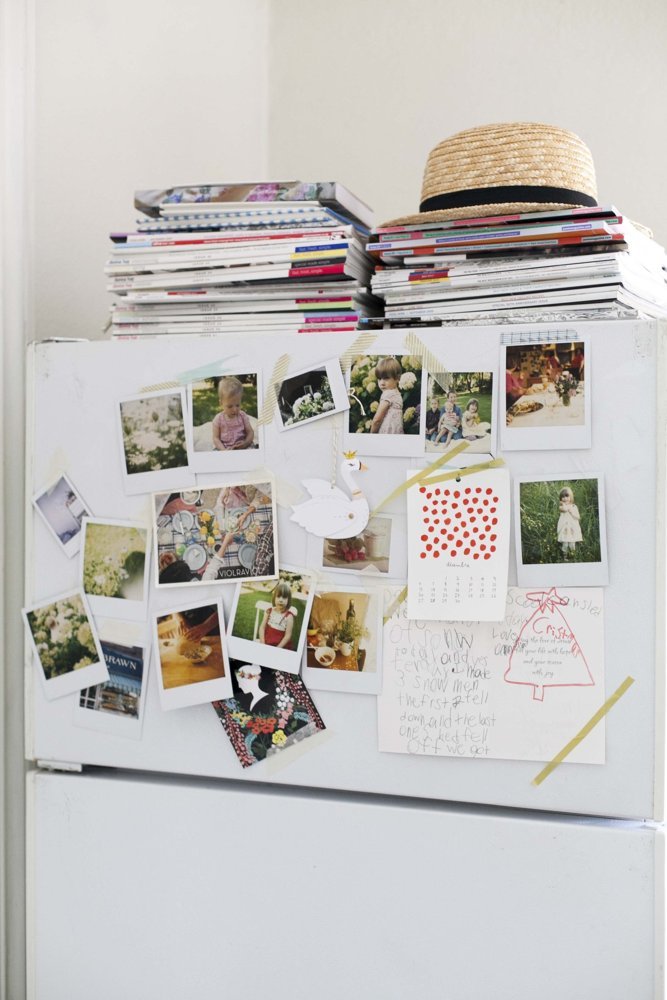 My fridge: an ode to my nieces, nephews, family, friends, and travel.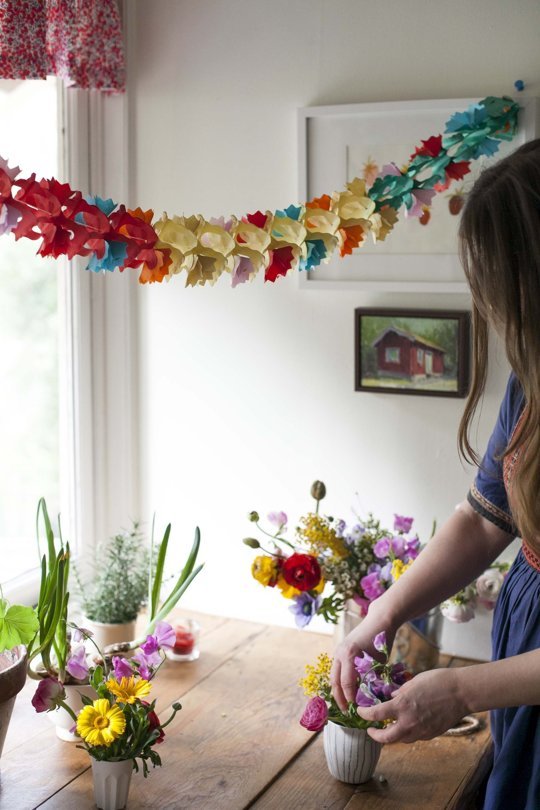 You can read my flower tips here. The strawberries are by the wonderful Jamie Shelman and the Swedish cottage by Paul Ferney.
Photos: Leela Cyd for The Kitchn. My dress is from Yo Vintage!