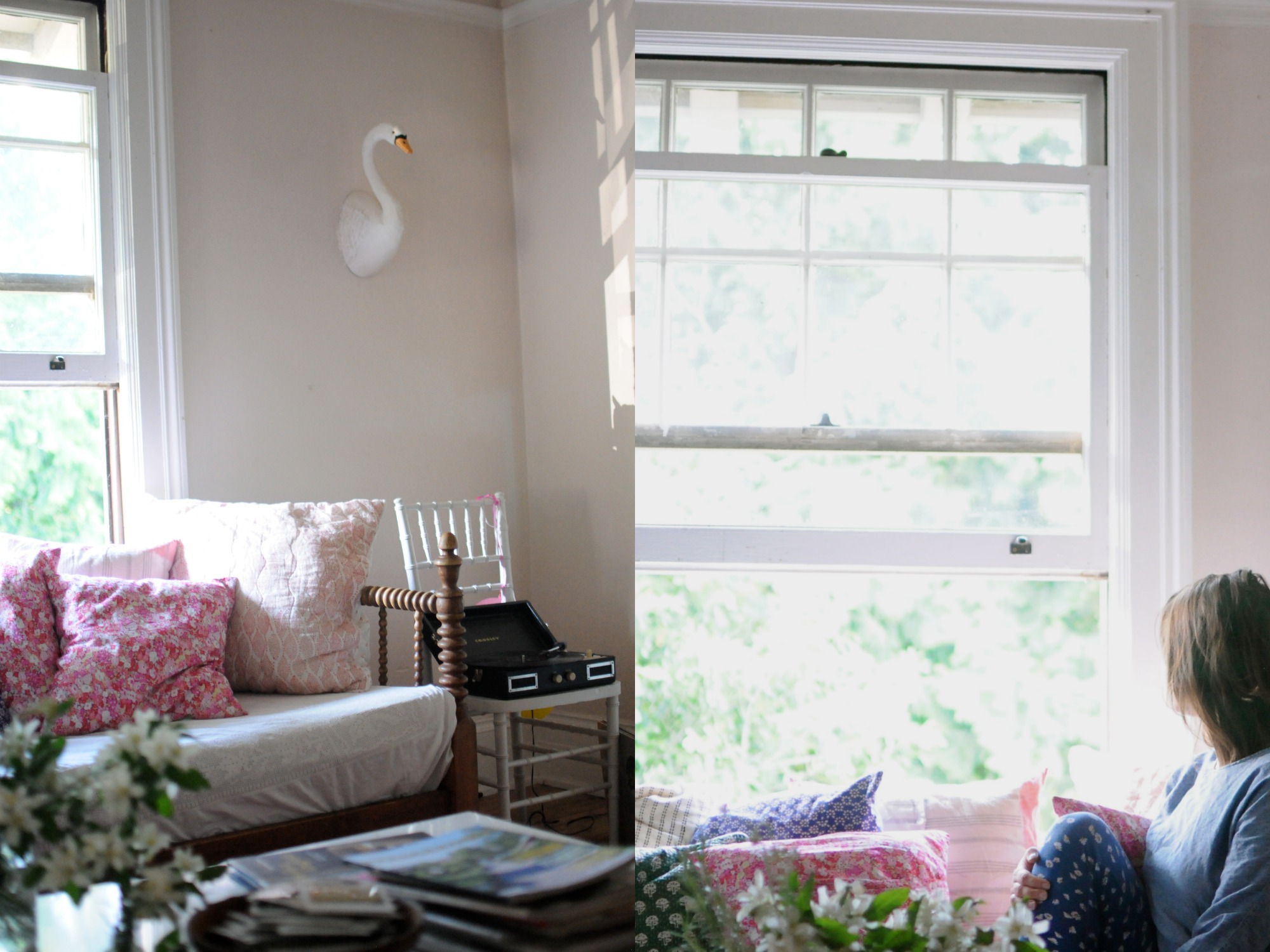 Before I pack up, I wanted to be sure and snap some photos of my apartment. I've lived in this place for four years, which is longer than I've lived in any dwelling. I've actually moved over 10 times in the 14 years I've lived in Portland! Though I am always restless, I'll admit it was lovely to stick with one place for a bit. I moved here after a four month stint in Sweden and liked all the green trees around and the proximity to the river which reminded me of the little island I'd been living on. At the time, I'd also been craving decorating my own little place that was full-on girly and unabashedly English, tossing trends/sophistication/anything hip to the wind. You can see my original inspiration here and see the before and more inspiration here. I found this day bed and filled it with homemade pillows (thanks, Mom!) and a few pillows I found on sale. The walls I repainted in a lovely pale pink hue that Elizabeth Dye suggested. I found the swan at an antique store while I was shopping for work. Her name is "Hortence."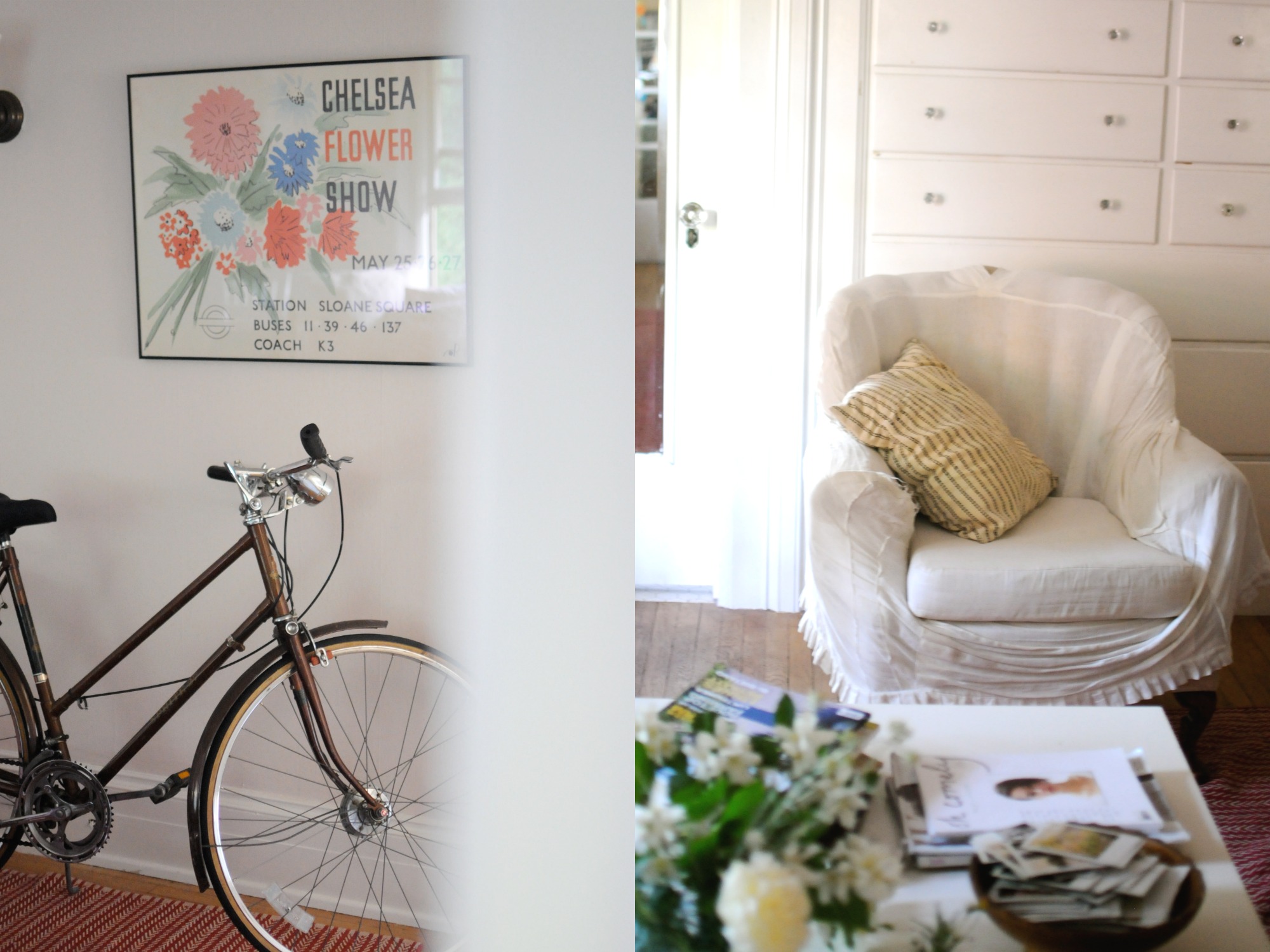 When I saw this vintage reproduction Chelsea Flower Show poster, I thought it would be funny to have on my wall, since everyday at my house is the Chelsea Flower Show! The chair is a family heirloom. It's so comfy and I love curling up in it with my favorite magazines.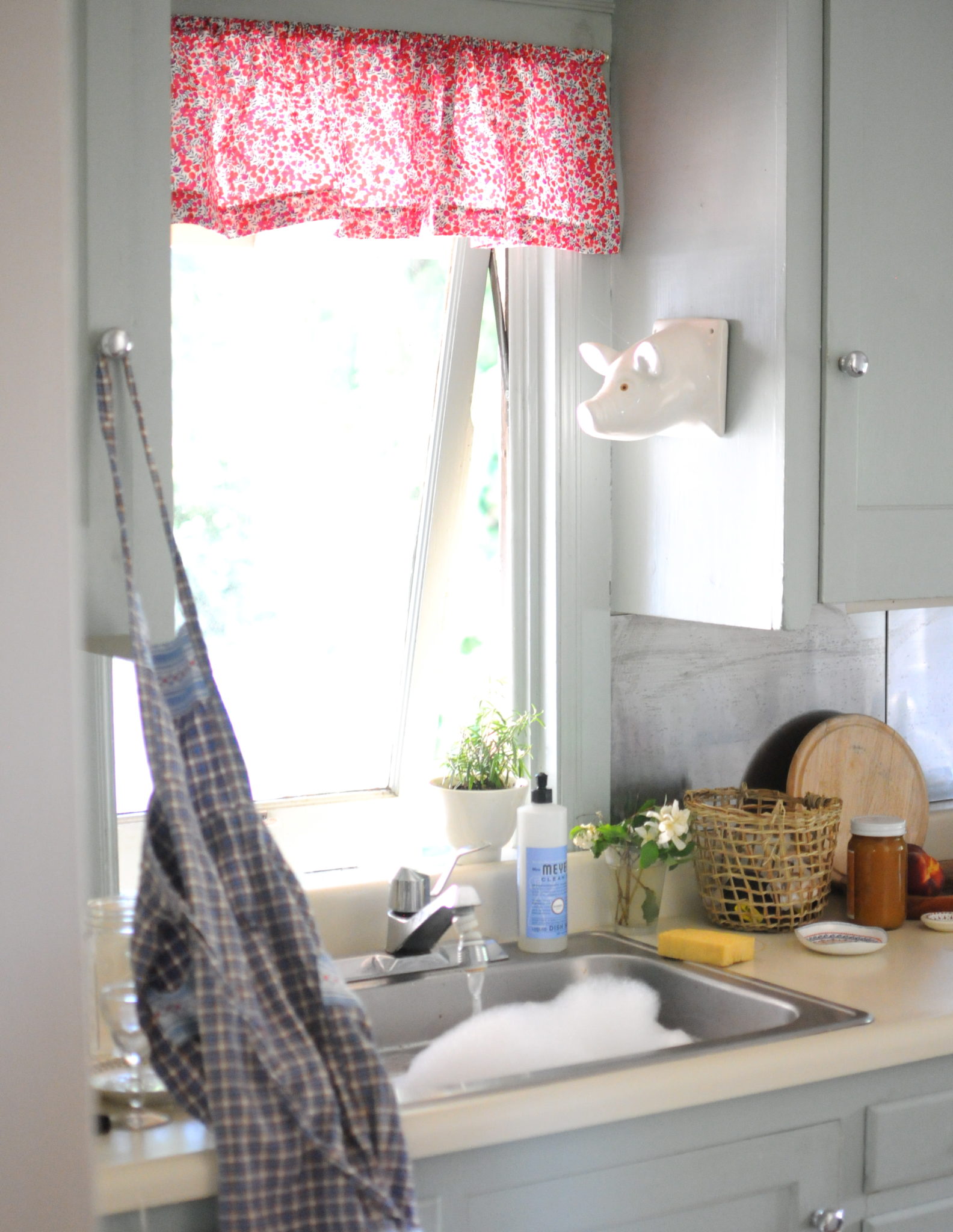 The first thing I did when I moved into my apartment was to take down all the white blinds. My mom made the cute valances from Liberty "Wiltshire" that I ordered. The pig was my granny's.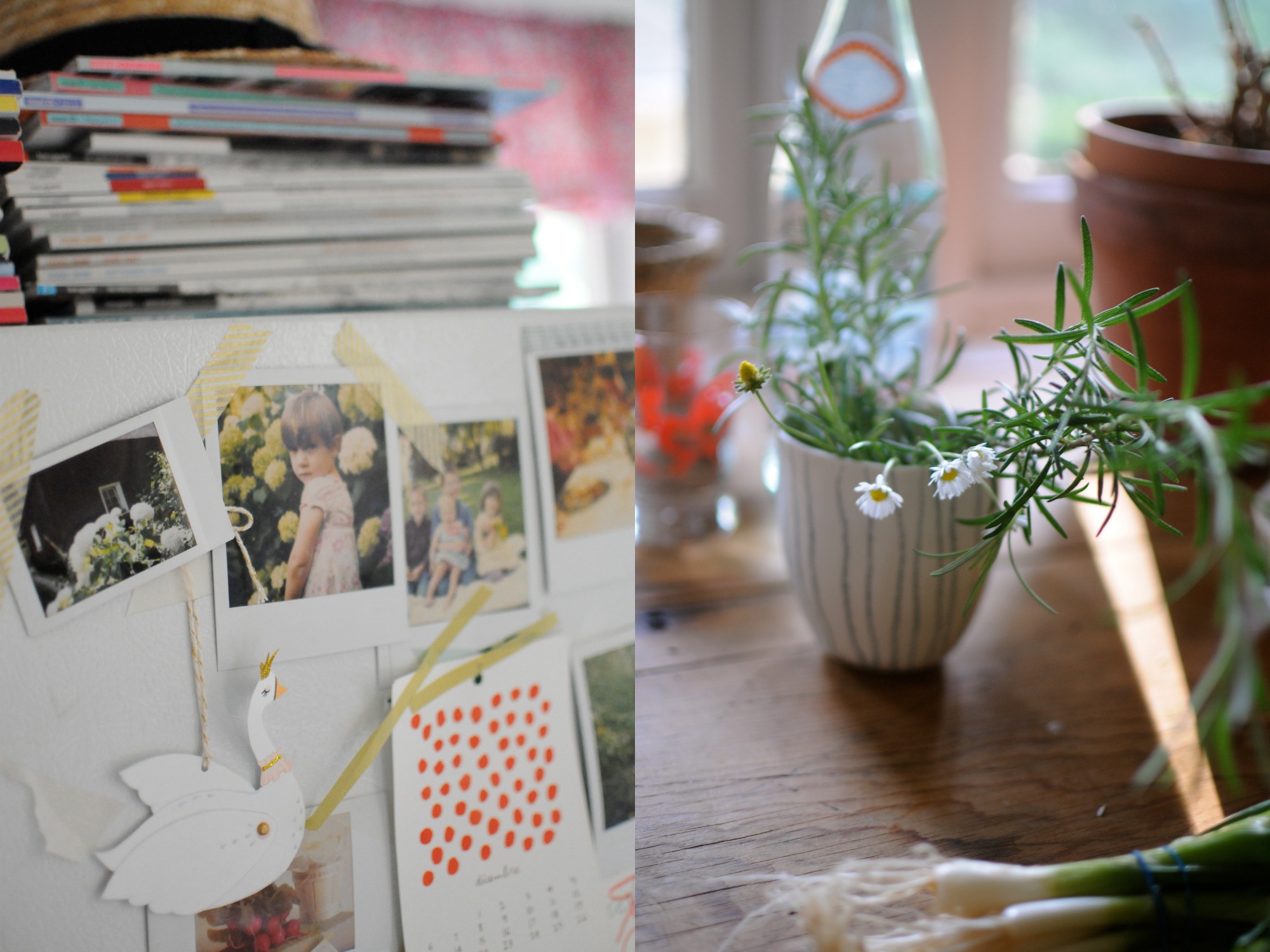 My fridge is filled with photos of travels, family, and artwork by friends. My friend Jen made the cute swan and the calendar page is by Flora Douville.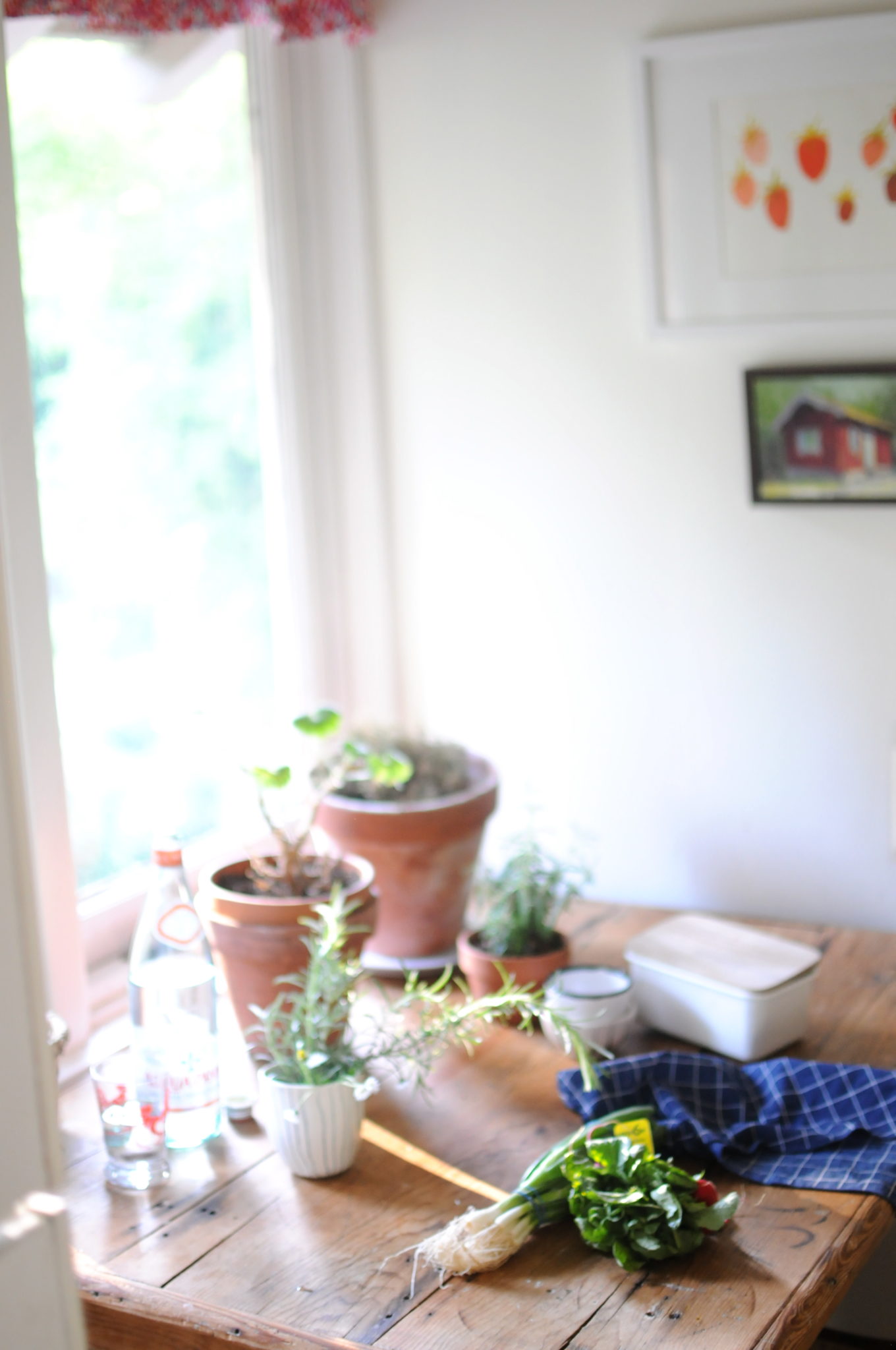 My little farm table is the perfect size for my breakfast nook in the kitchen. I'd rented it as a prop a few times and finally took the plunge and bought it for myself. But it goes out on shoots quite a bit, along with most of my kitchen! My house alternates as a prop house!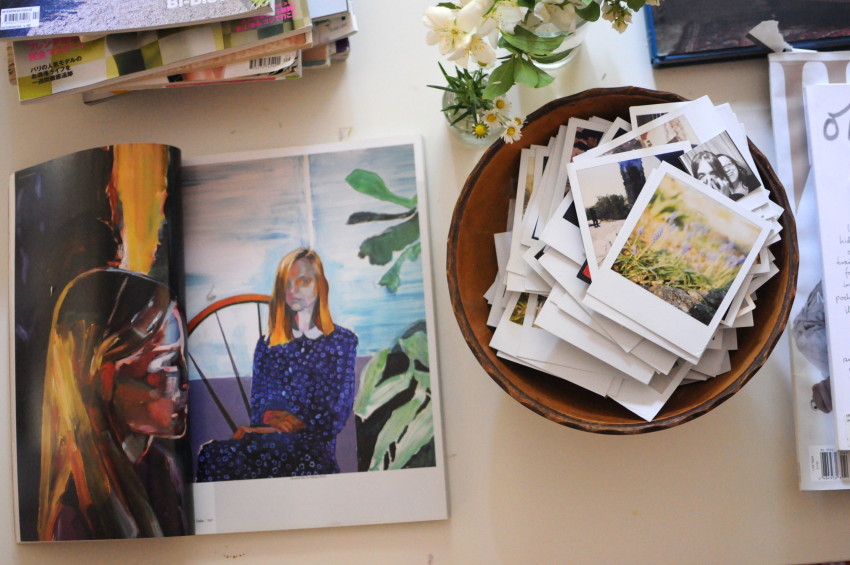 On my coffee table I keep a bowl of Polaroids I've taken of family and flowers and travels. It's fun to look through when people come over.  Some of my favorite magazines I keep on heavy rotation are Lula (pictured with artwork by Juliana Romano), Fudge, Oh Comely, and lots of random foreign magazines.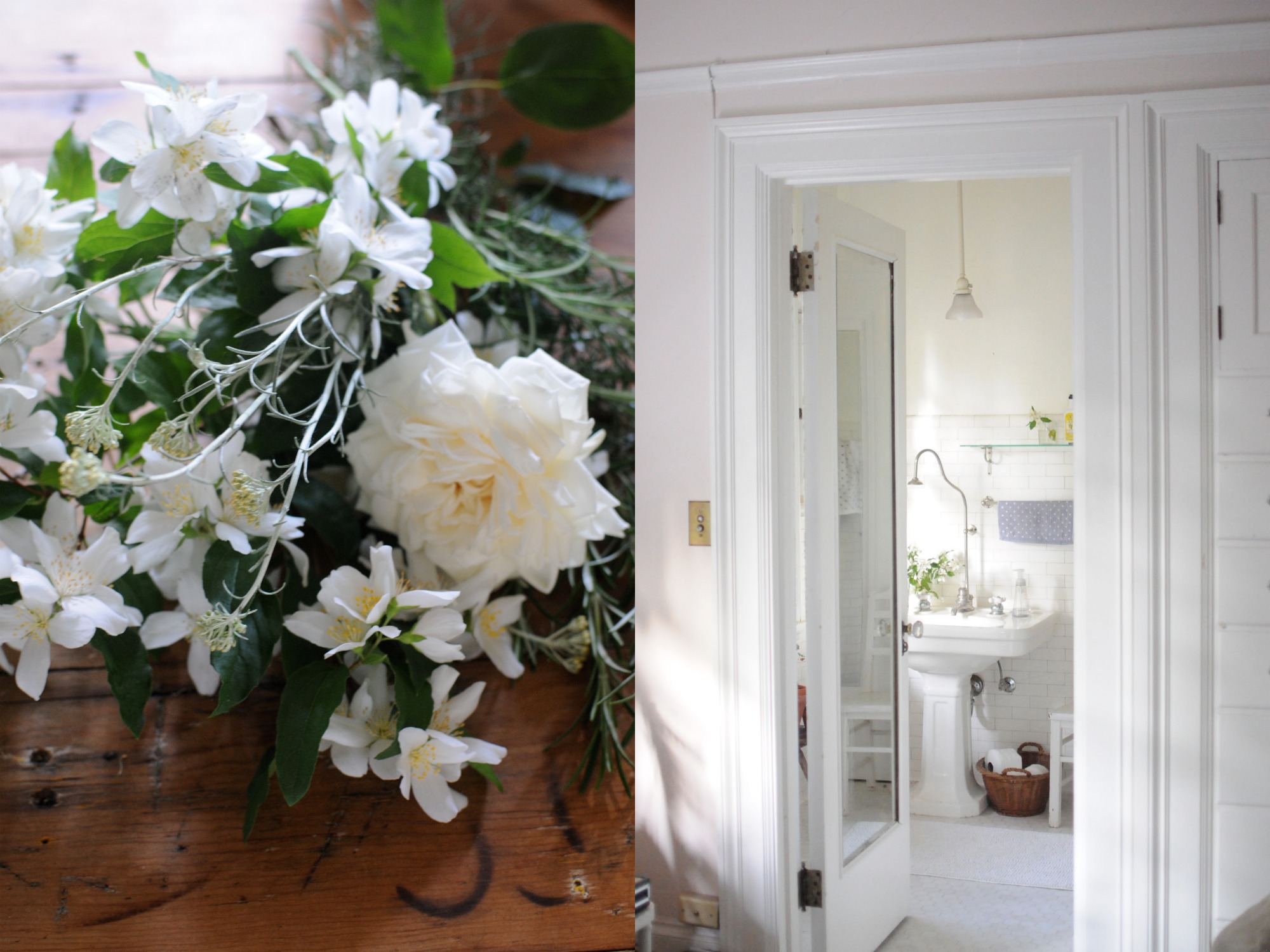 The reason I rented this place was for the bathroom. It feels like a bathroom for a princess! I love all the subway tile and the sink. I try to keep plants and fresh flowers around- some weeks more successfully than others.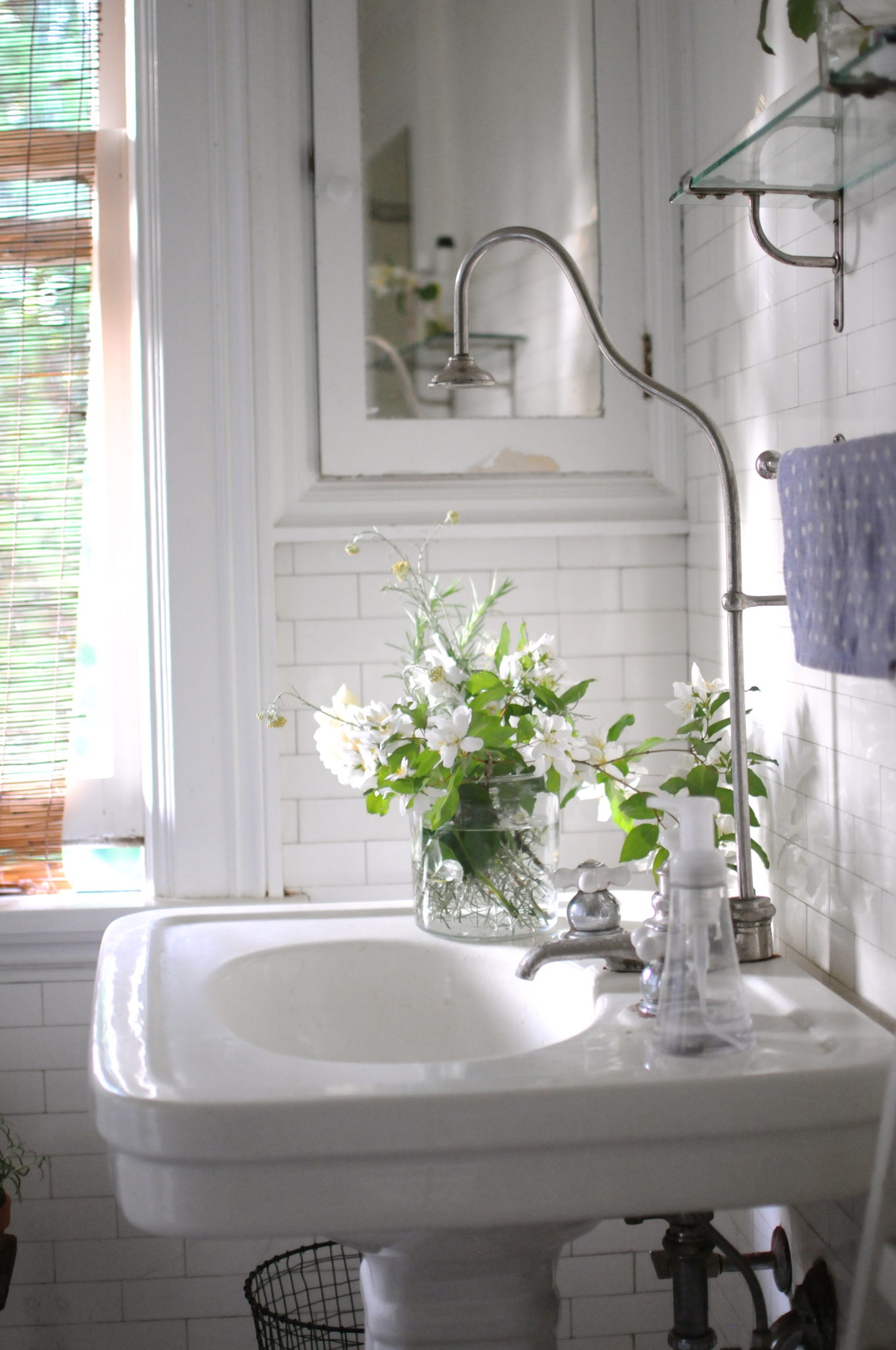 The dotted Japanese towels make me happy to have around! I added a bamboo shade to the bathroom and it adds some warmth with all the white around.
There are still lots of projects I wanted to finish (curtains for the living room, colorful French park chairs in the kitchen, a cozy, organized entry way, lots of big paintings and original art) but sometimes it's more fun to just make do with what you have and can afford. I also have a little studio that is divided by French doors but it's very practical. Just for storing and staging props and for covering in plastic to work on painting projects:) I hope you enjoyed this tour. I am so going to miss my little pink, flowery haven!
All photos by Chelsea Fuss. Paint courtesy of Benjamin Moore Aura Collection. Living Room: "Candle White" Rug by Dash & Albert from Rugs.com. Daybed: Bernadette Breu. Green pillow: Williams Sonoma Home. Blue pillows made with fabric from Etsy. Pink pillows made with Liberty fabric, "Thorpe" Grey striped pillow: Ink & Peat. Coffee table: Ikea. Record player by Crosley from Porchlight Coffee. Flower show poster: London Transport Museum. Kitchen curtains made from Liberty's "Wiltshire."Farm table: Thea's Antiques. Strawberry painting by Jamie Shelman. Swedish cottage painting by Paul Ferney. Shower curtain and wire basket in bathroom from Brook Farm General.