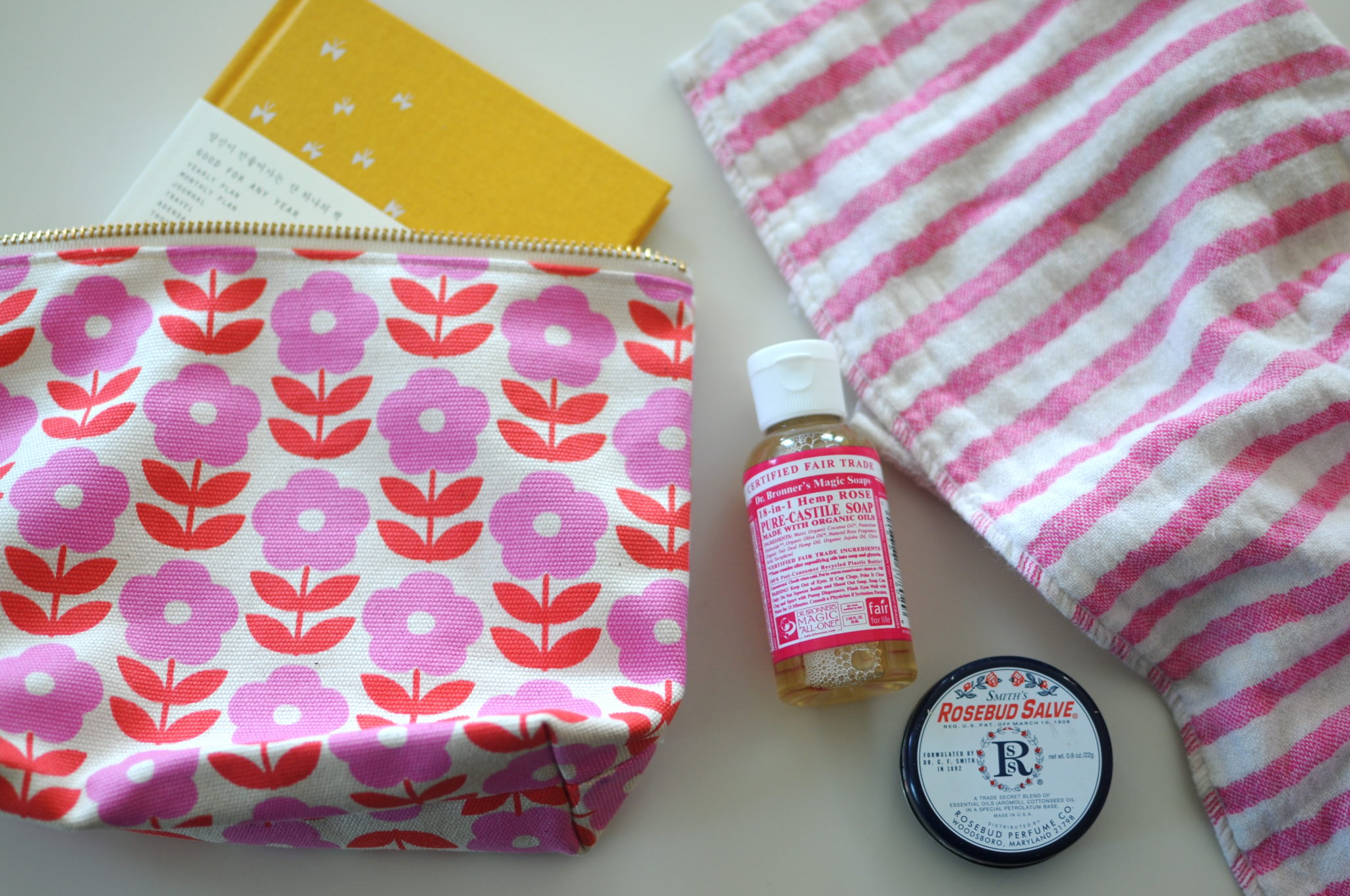 I am getting ready for my big trip. I moved out of my apartment and said my goodbyes to Portland (!). Now I am visiting my sister in Oakland for a few days, tying up loose ends, and finishing up preparations. I pack lightly, fitting everything into a backpack and a carry-on tote. Using little pouches to organize everything helps keep me sane. Winter Water Factory sent over some of their bags and pouches and I've loved organizing with them! The fabric is certified organic and the colorful patterns are so cheerful to look at.  I am such a light packer. I don't like to be weighed down with a lot of stuff but being organized is key and having the right essentials offers peace of mind. I adore this little pink pouch for bringing just a few very essential beauty products. I always bring Dr. Bronner's Rose soap which can be used for everything from hand soap to shampoo. I also can't live without this Smith's Rosebud Salve which is great for chapped lips or dry skin.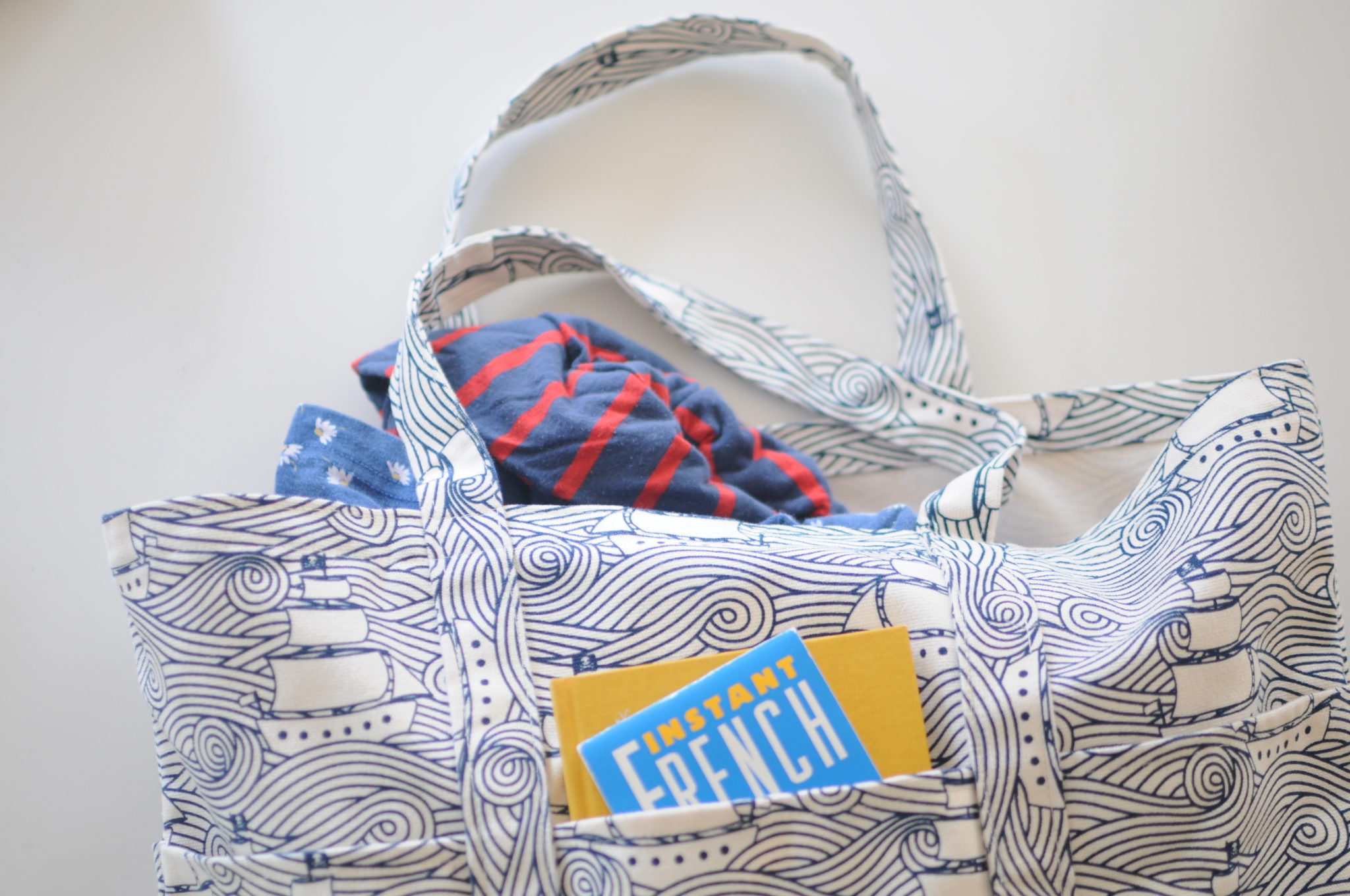 This adorable tote with ships on it works perfectly for a carry-on. It's just the perfect size for a laptop too! I filled it with a few books (travel journal, and language essentials), a scarf and sweater to stay warm on the plane, a pouch of a few essential beauty products, ear phones, and other electronics and camera equipment I like to have close by. The pockets are great for water bottles and other last minute items I might pick up at the airport.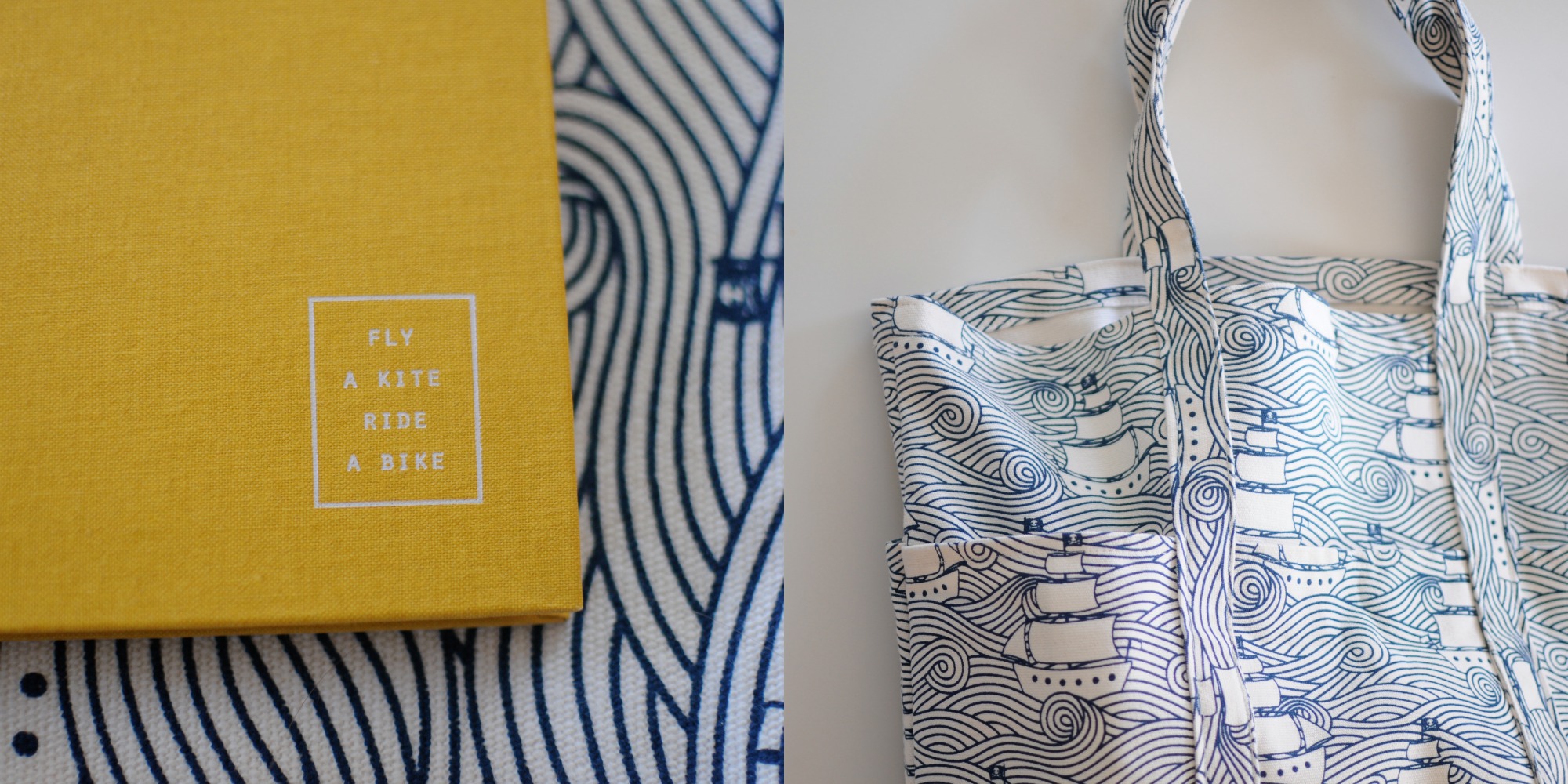 See more from the lovely Winter Water Factory right here.
Photos by Chelsea Fuss. Bags courtesy of Winter Water Factory.