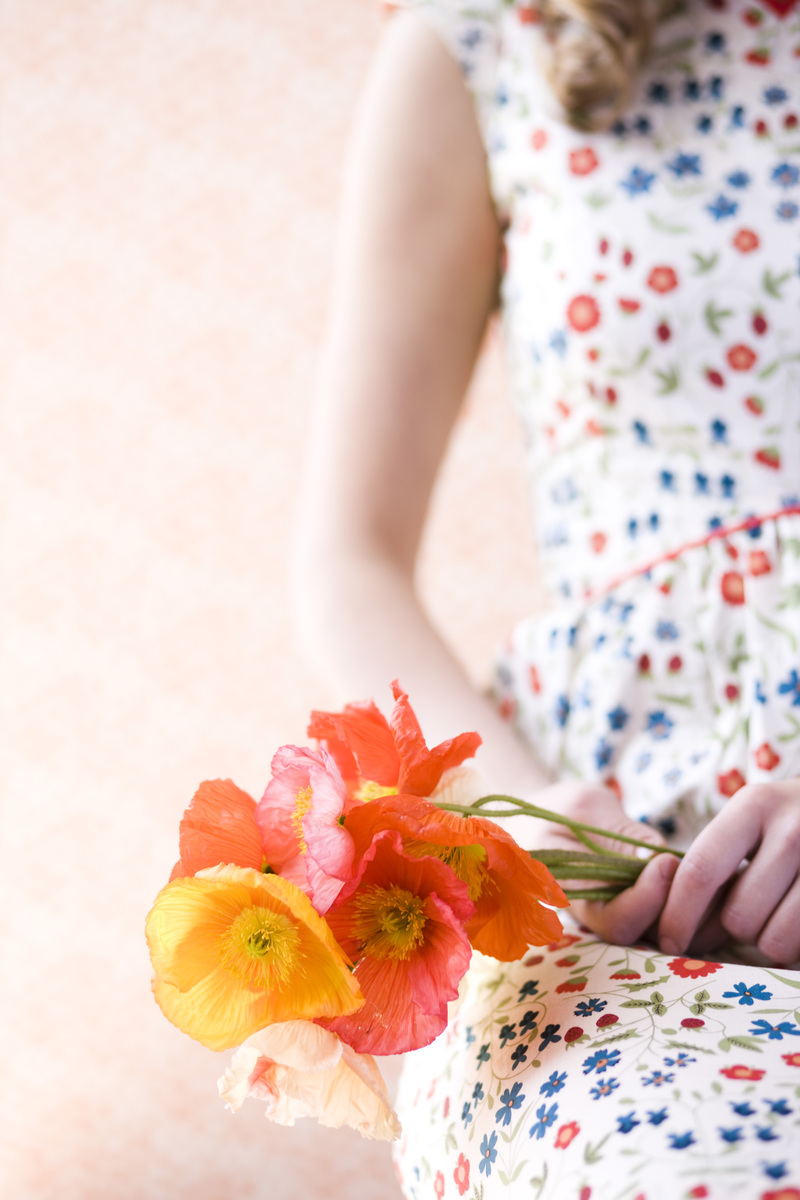 Ok I spent many years working in and running a flower shop. During Valentine's season, there's nothing like the slew of men that come in like little puppy dogs, wide eyed, and confused about what Valentine's Day flowers to buy their better half. It's very sweet, and funny, and makes me laugh! However, I've noticed that they seem to one, be confused about what to buy or two, seem really set on something very traditional! At the end of the day, gosh it really doesn't matter. How sweet that they want to buy flowers and adorable that they are so conscientious that it be just right. The times I've received flowers, I didn't really care what they looked like, though I can't say I haven't rearranged some:) I just loved the thought that even though I was a florist, they went to the effort (florists love flowers too, maybe more so!!). At any rate, I really feel people get overwhelmed and need more guidance! Here are some tips for guys or gals who are buying flowers this Valentine's Day: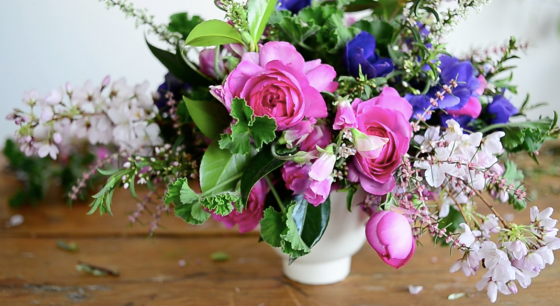 1. Trust me. Forgo the red roses. There's so much demand for red roses this time of year and most of them are very bad quality. The hybrid tea roses with long stems that you have set in your mind as the only possible flower you can buy for Valentine's day are usually shipped from South America, won't ever open up because they've been stored in a cooler too long (and probably dipped in a pesticide), and will just look really sad, really quickly. Plus, the prices are super high this time of year because of the demand! Instead, if you are set on roses, ask for something as local as possible. These Yves Piaget are gorgeous! I offered them from my local Portland grower, Peterkort Roses, when I had a flower shop. They are fragrant, and oh so romantic! Before roses were hybridized to last as long as possible and lost all their fragrance, this is what roses looked like! And as many girls out there are peony lovers (too expensive this time of year, unless you live in Australia), this is a great substitute!

2. Along the same lines, think outside the box! I don't want to sound impolite (ha!), but I will tell you that when I was a florist 99% of the girls that came in to plan their wedding said they wanted Stargazer Lilies because that was "their flower." I think it was a result of the times, and granted florists are more original now, it's all so trendy to be a florist and the product is so much better than it used to be. So yes, times have changed. However, if you are still stuck on Stargazer lilies, I beg you to move on! Ask your florist what's in season locally. If you still insist on lilies: consider Easter lilies or Casablancas in a special ceramic vase, kept on a very tall stem, pollen in place please:) What normally goes wrong with lilies, in my opinion is that they are kept short, when the flower is so large! Find a vase that works with the scale of the flower.

3.Winter flower options! Ok so here are some fantastic winter flower options perhaps you haven't thought of, that will most likely be in season for you for Valentine's Day. More winter flower ideas here.
Anemones
Tulips
Hyacinths
Mimosa
Ranunculus
Violets
Narcissus
Camellia
Primrose
Jasmine
Iceland Poppies
Muscari
Branches of fruit blossoms
4. Bring your own vase. A lot of the vases offered by florists, even some really great ones, are kind of lame, because they have to keep the container cost down to offer arrangements at an affordable price. Consider bringing a special vase from home, purchasing from your favorite potter, or picking up a vintage one at a flea market or thrift shop. It makes the arrangement unique and super special, particularly if there is a story behind it.
5. Consider a plant! Primroses, violets, daffodil bulbs, jasmine, packets of sweet peas (it's nearly time to plant them)! How about giving a plant that you can put in your garden or enjoy inside the house for weeks on end.
I will probably think of a few more as I get more flashbacks, ha! But I hope some people find this helpful! Oh and please, please read this post on how to make your Valentine's flowers last as long as possible!
Also, remember, everyone loves flowers! It's not creepy to give them to your best friend, your grandma, or your neighbor! Valentine's Day is not just for people in relationships- more on that here.

Happy Flower Shopping!

Photos: 1. Nicole Hill Gerulat. 2. Film still by Lisa Warninger.