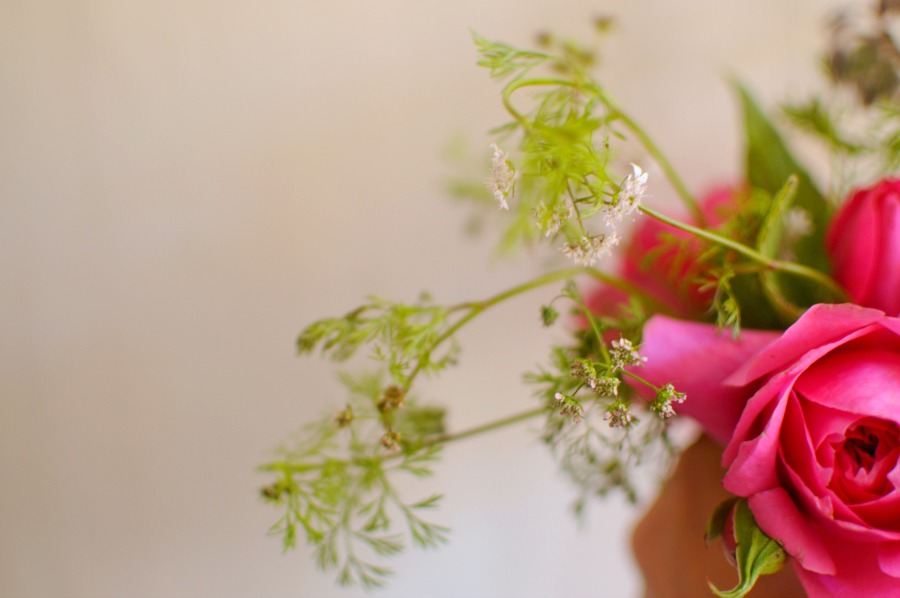 A few years ago, a flower grower in Portland, taught me a trick for reviving wilted flowers. I hear a lot from people that their cut hydrangeas, lilacs, and roses wilt easily. If that happens, try out this trick! It seems to work most of the time, granted there are always a few stems that sometimes won't revive. On Saturday, I bought some flowers at the farmer's market but then ran into friends who wanted to get lunch. I couldn't resist an invitation for ramen, so my poor flowers wilted in my backpack and looked very sad and nearly dead! Here's what I did: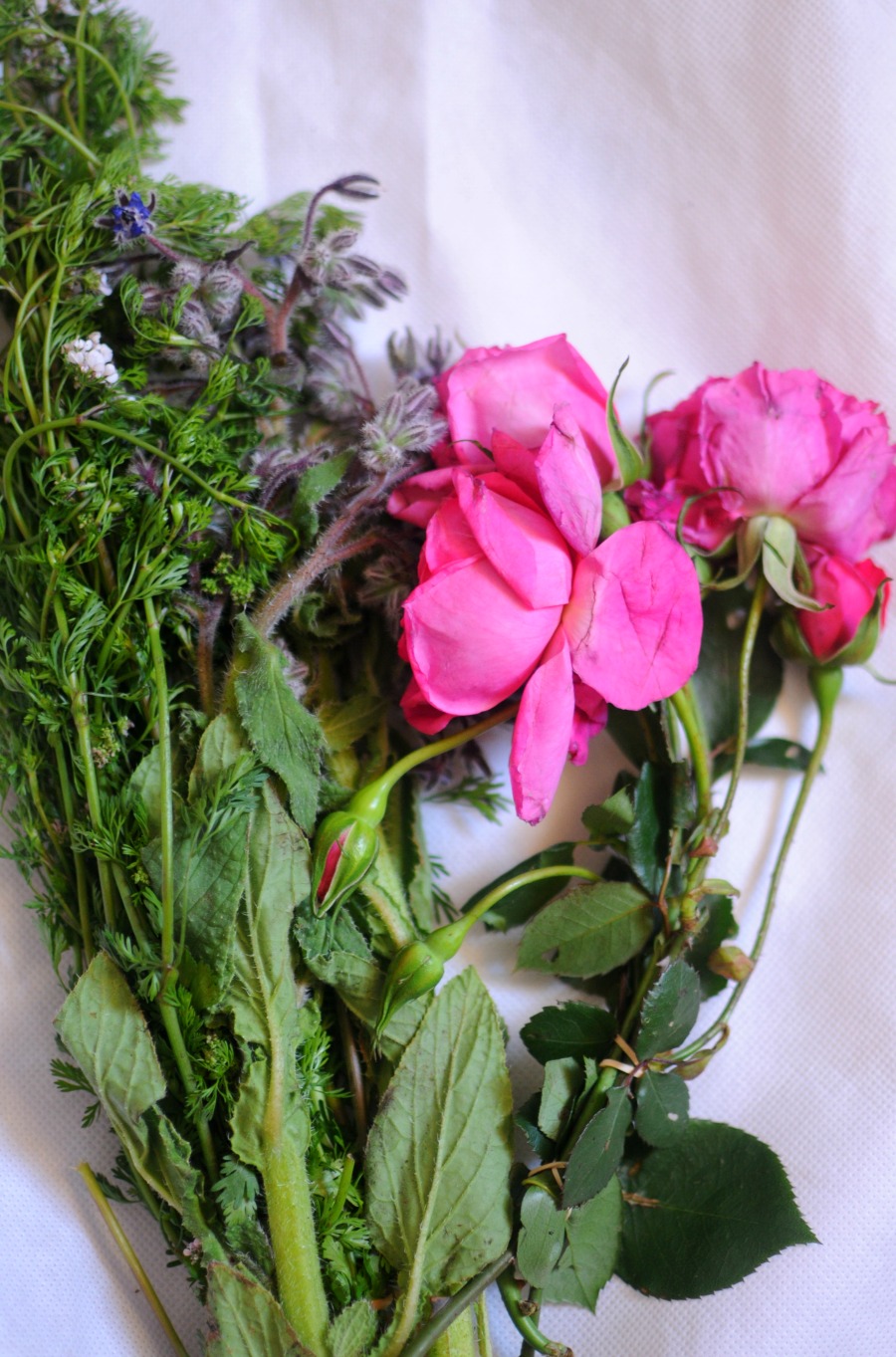 As soon as I got home, I put them in a little bath of hot water for about 30 minutes. I think you could also probably use cool water (bulbs would react really well to a cooler temperature I think).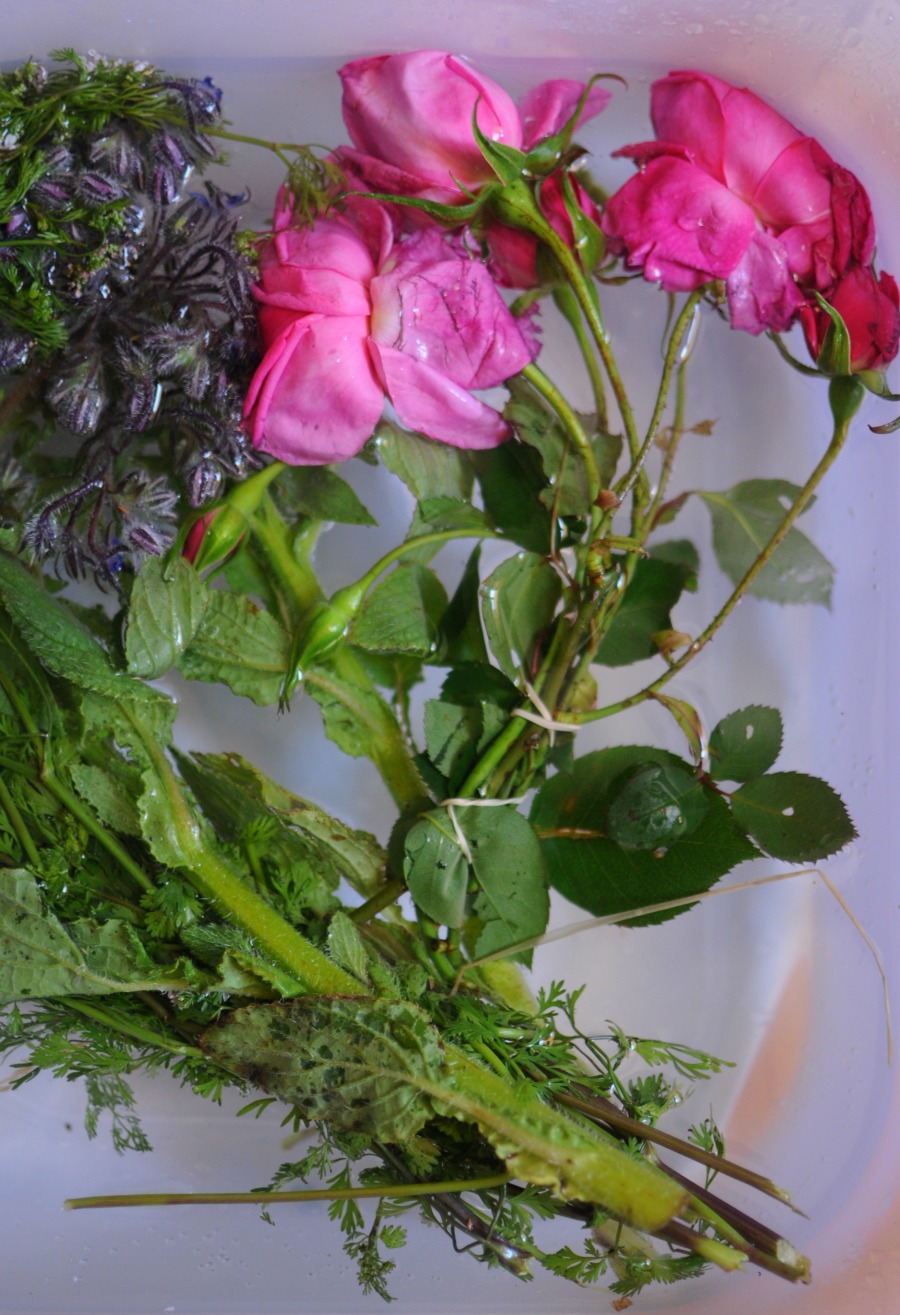 After the flower bath, I re-cut the stems. Always cut flower stems at an angle as shown. And put them in fresh clean vases of lukewarm water.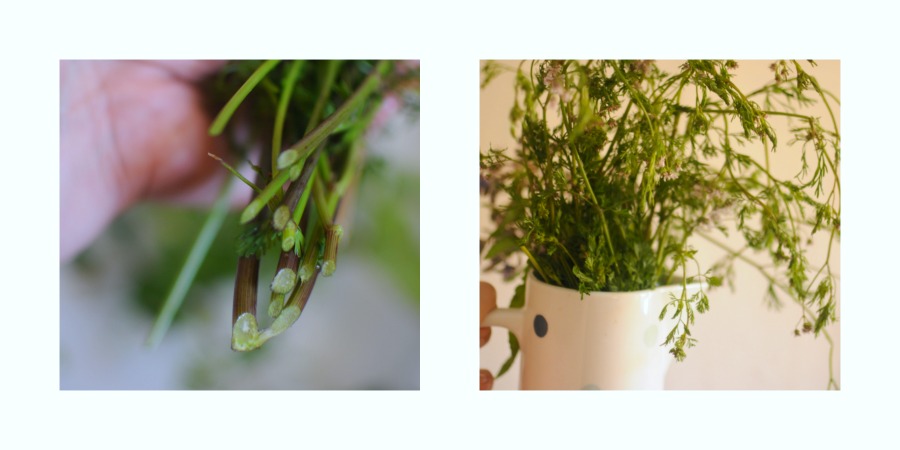 The next morning they perked right up and I made this sweet little arrangement! I had to remove a few brown petals from the roses and there were 3 or 4 stems of coriander that didn't make it, but all in all, they looked good as new!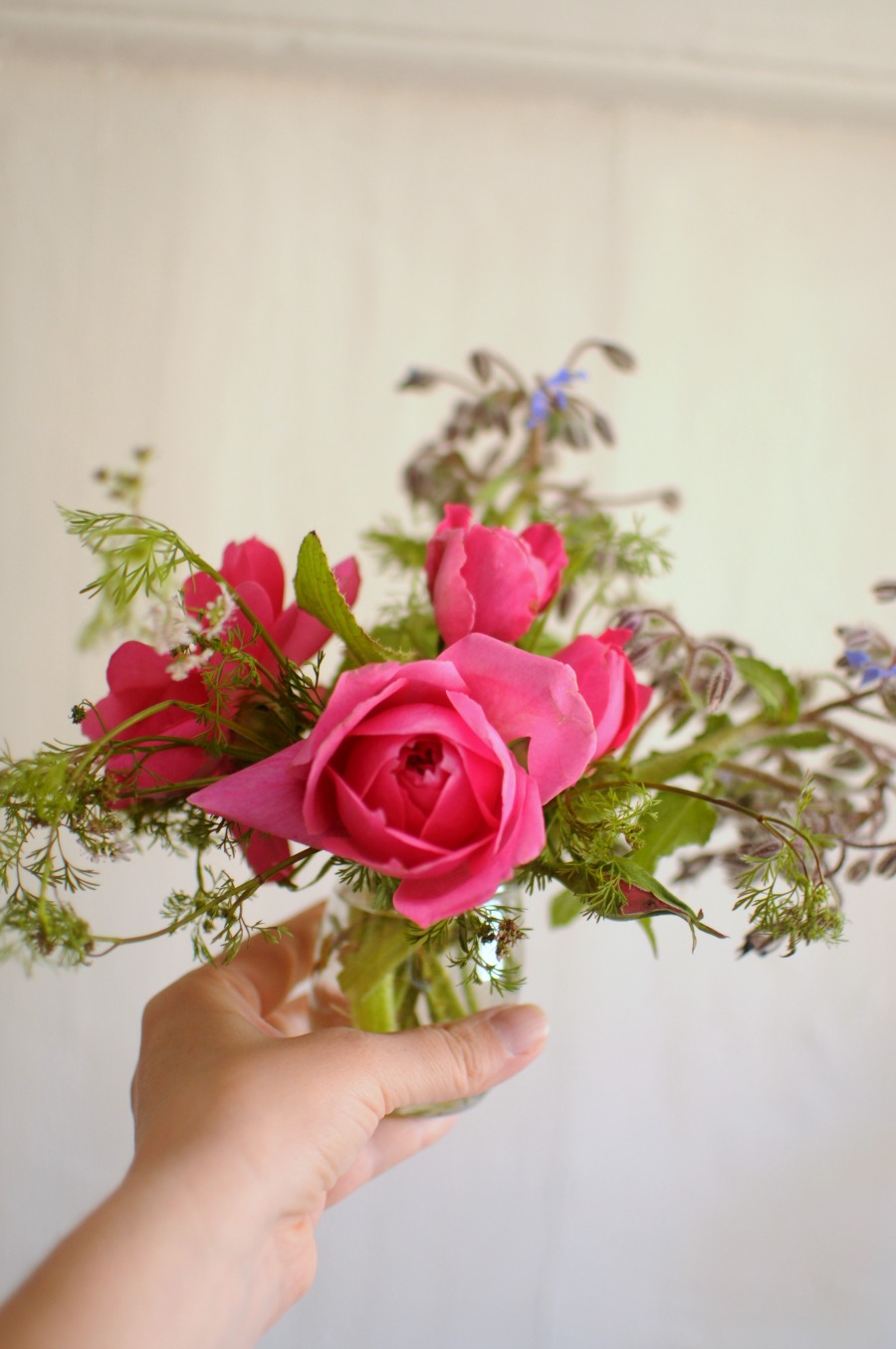 I´ve used this trick over and over again and it´s perfect when you are working on a wedding on a hot day or want to save flowers that accidentally got forgotten! Keep in mind, after the flowers have been through a big trauma, like going without water for hours on end, they won´t last as long, but at least you get a little more enjoyment out of them this way!

You might also enjoy:
How to Make Cut Flowers Last as Long as Possible
A Tour of an English Flower Farm
How to Become a Floral Designer
How to Keep Cut Lilacs from Wilting
How to Forage Flowers

Photos: Chelsea Fuss.