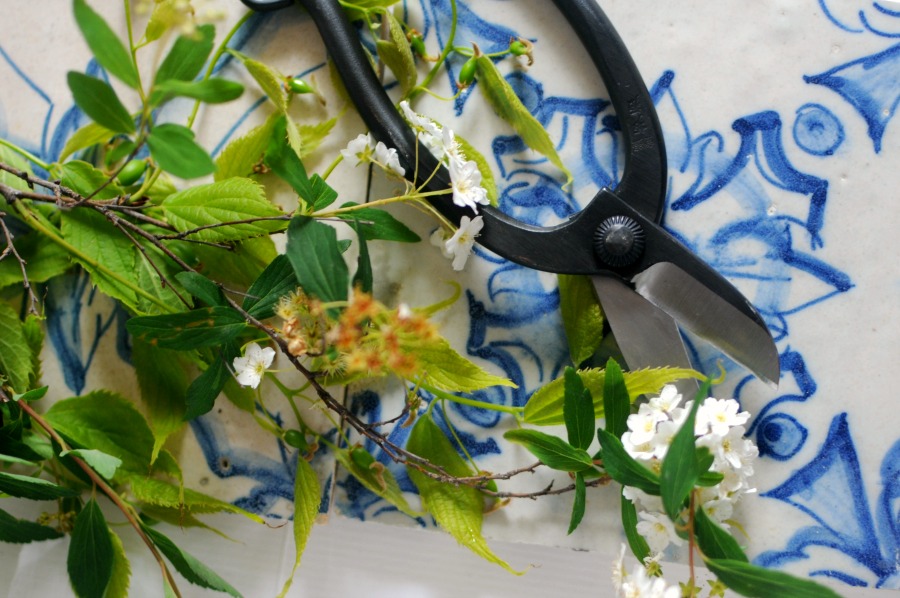 Ask any florist, and they will tell you spring is the best time for cut flowers! Some of the loveliest varieties are available this time of year. Many of those like spirea (pictured), lilac, cherry blossom, quince, and viburnum have woody stems. If you like to bring these inside the house for fresh cut arrangements, you´ll need to cut the stems a special way! Today we are partnering with the new garden store, The Golden Rabbit, to bring you this special florist´s tip!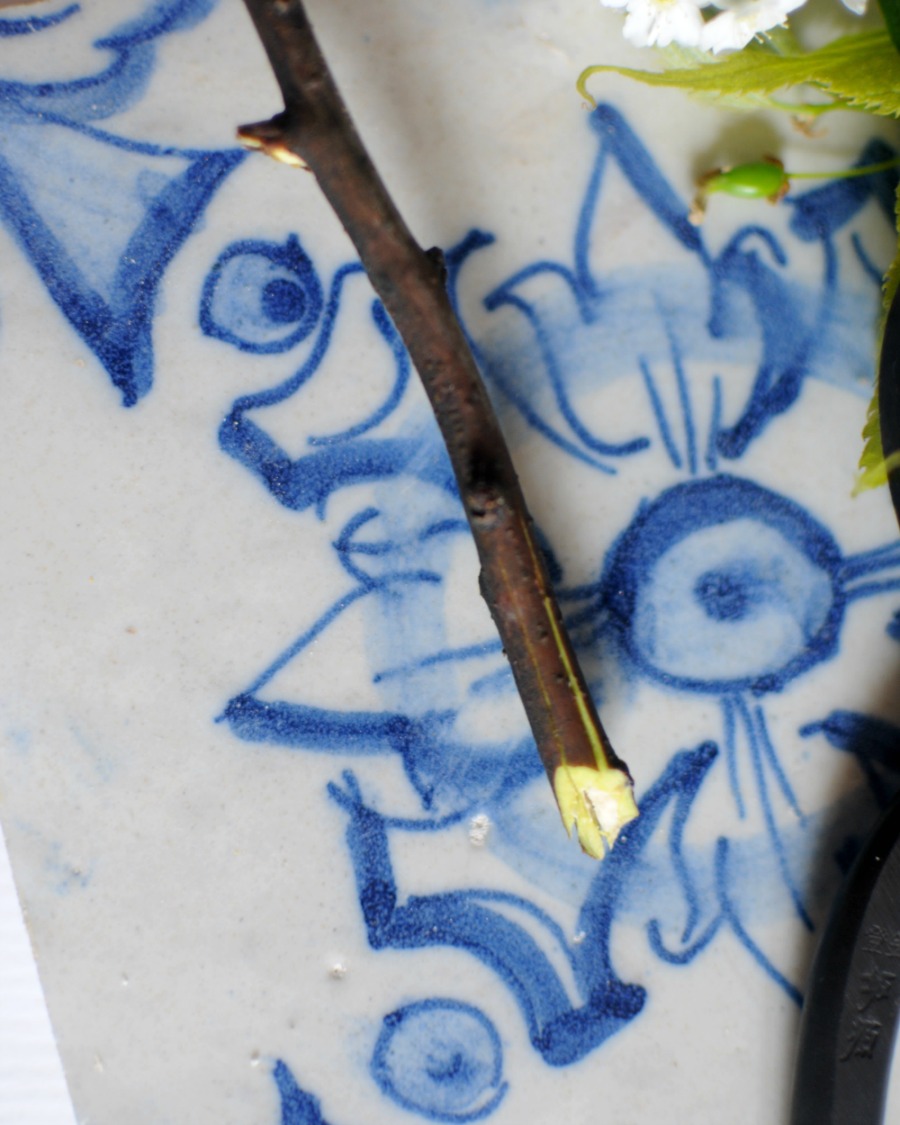 First, cut a criss cross! So, cut into the stem upwards in both directions so that if you were looking at the stem face on, upside down, you would see a cross. Next, cut the stem at a diagonal. This will make it much easier for the flowers to absorb water. Be sure to use heavy duty, sharp clippers like these Japanese flower shears, to get the cleanest cut!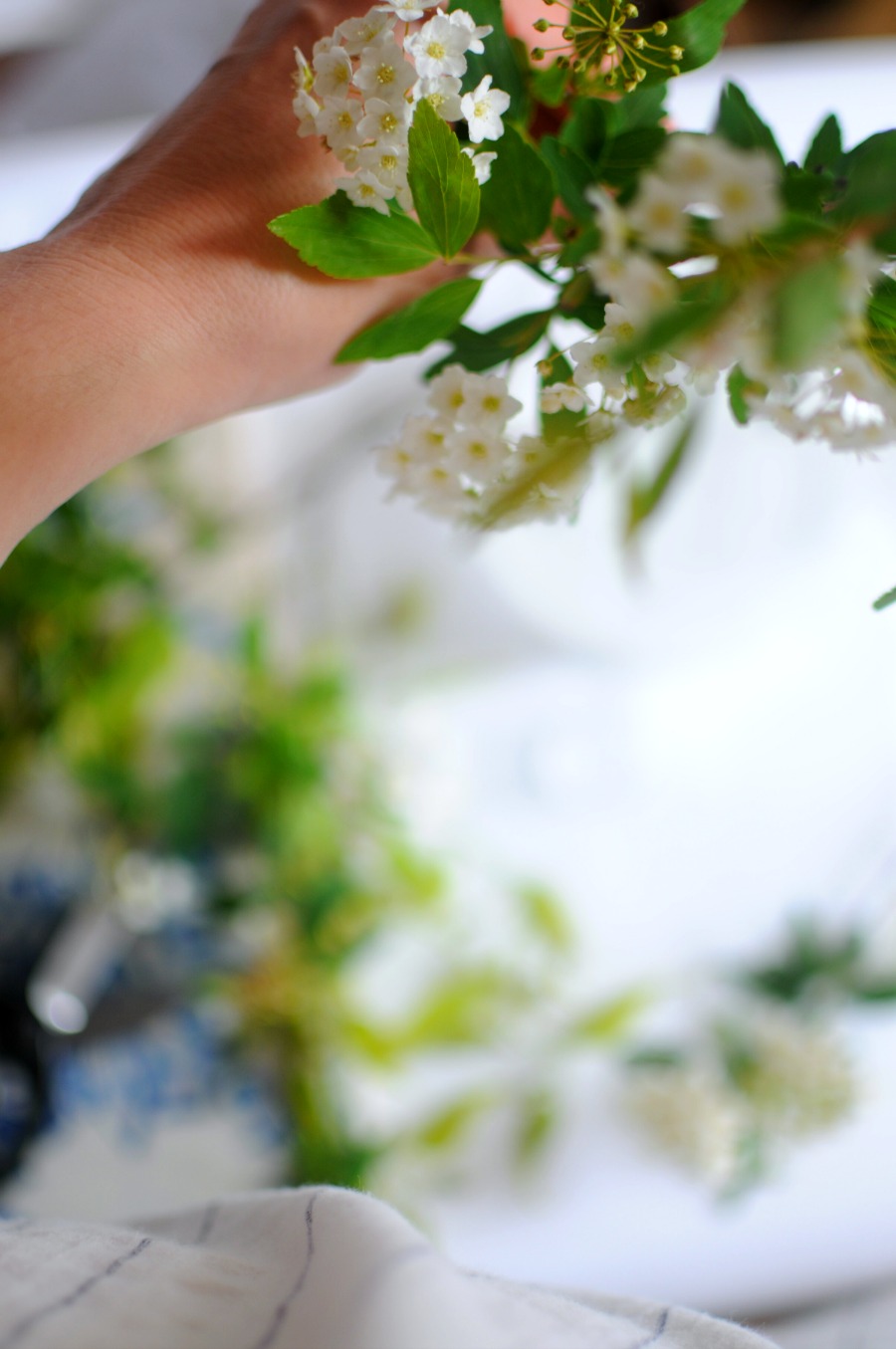 Spirea is one of my favorite springtime blossoms. I foraged these and arranged them simply in this modern glass vase that makes just a few stems feel like art.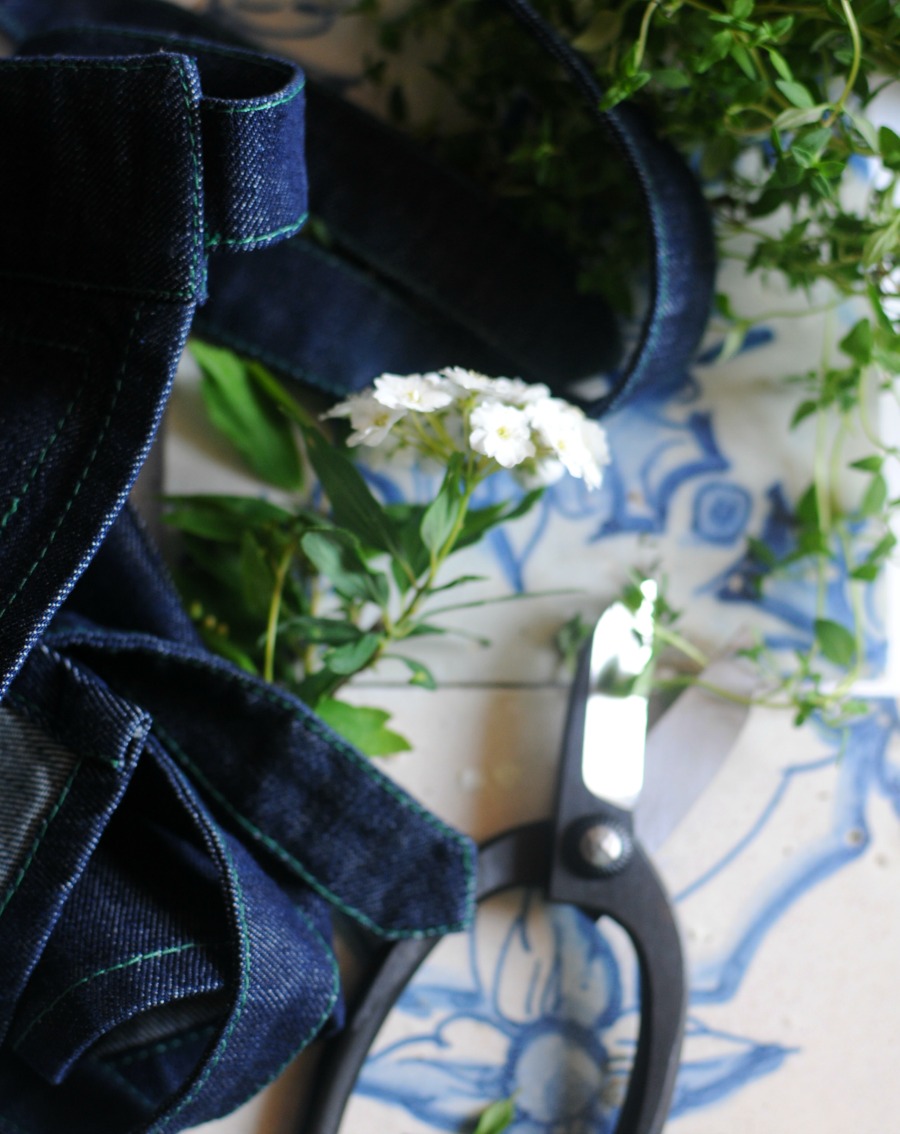 I absolutely love the denim apron from Golden Rabbit as it has places for tools and pockets too! The Golden Rabbit is a new garden store from Germany that also sells online. I am smitten with their beautifully designed products. Take a look right here.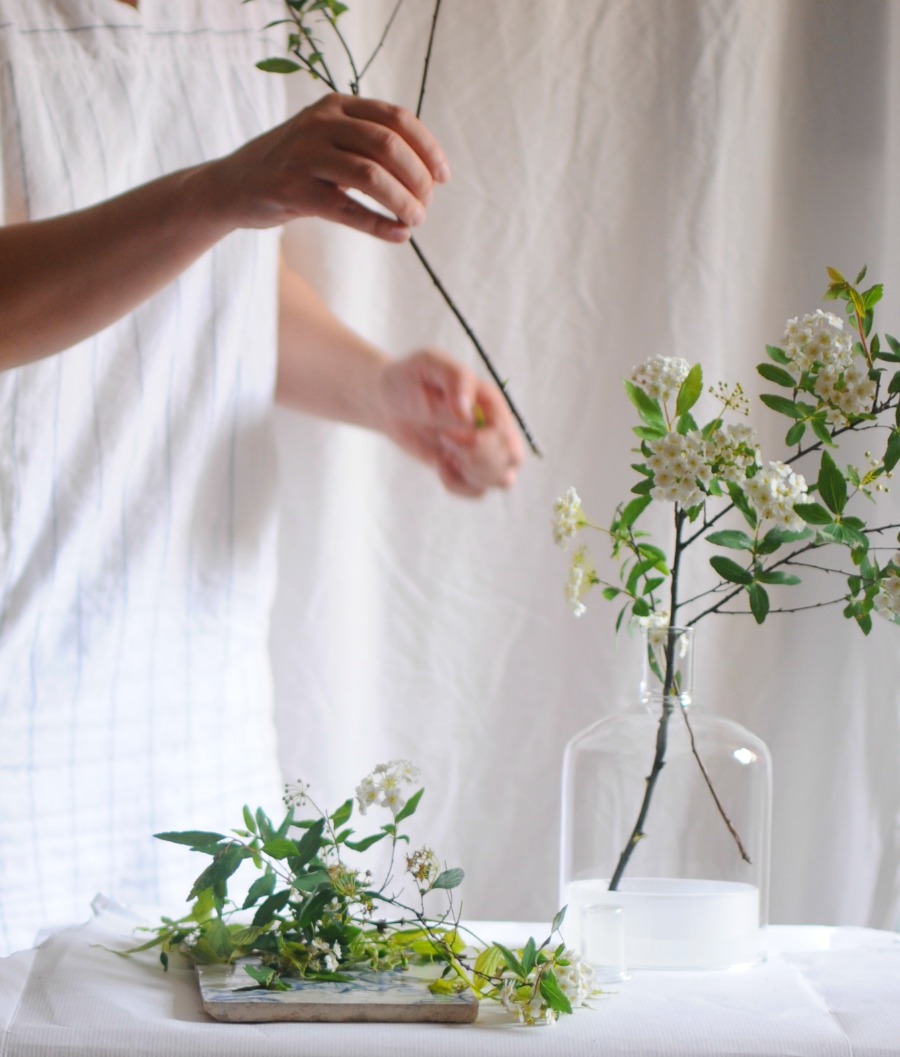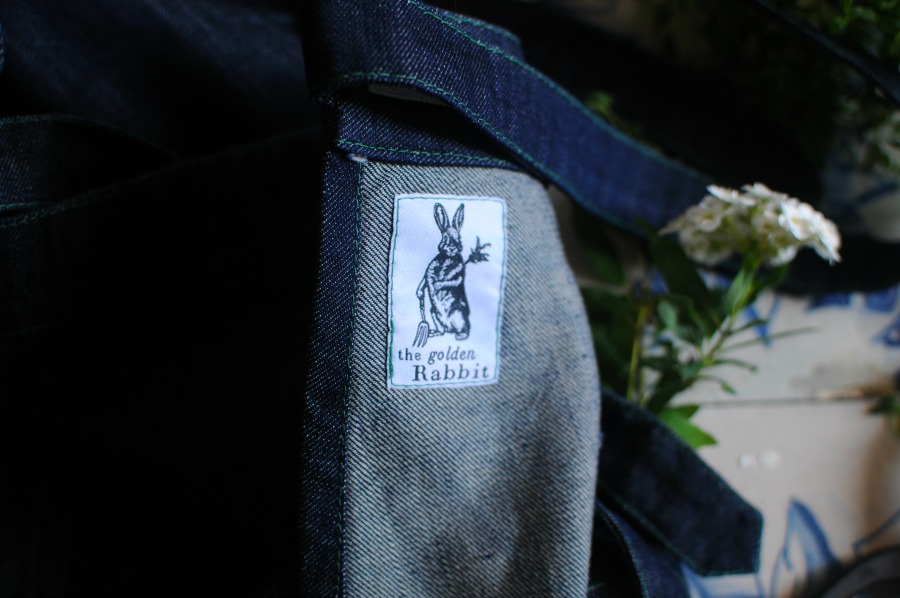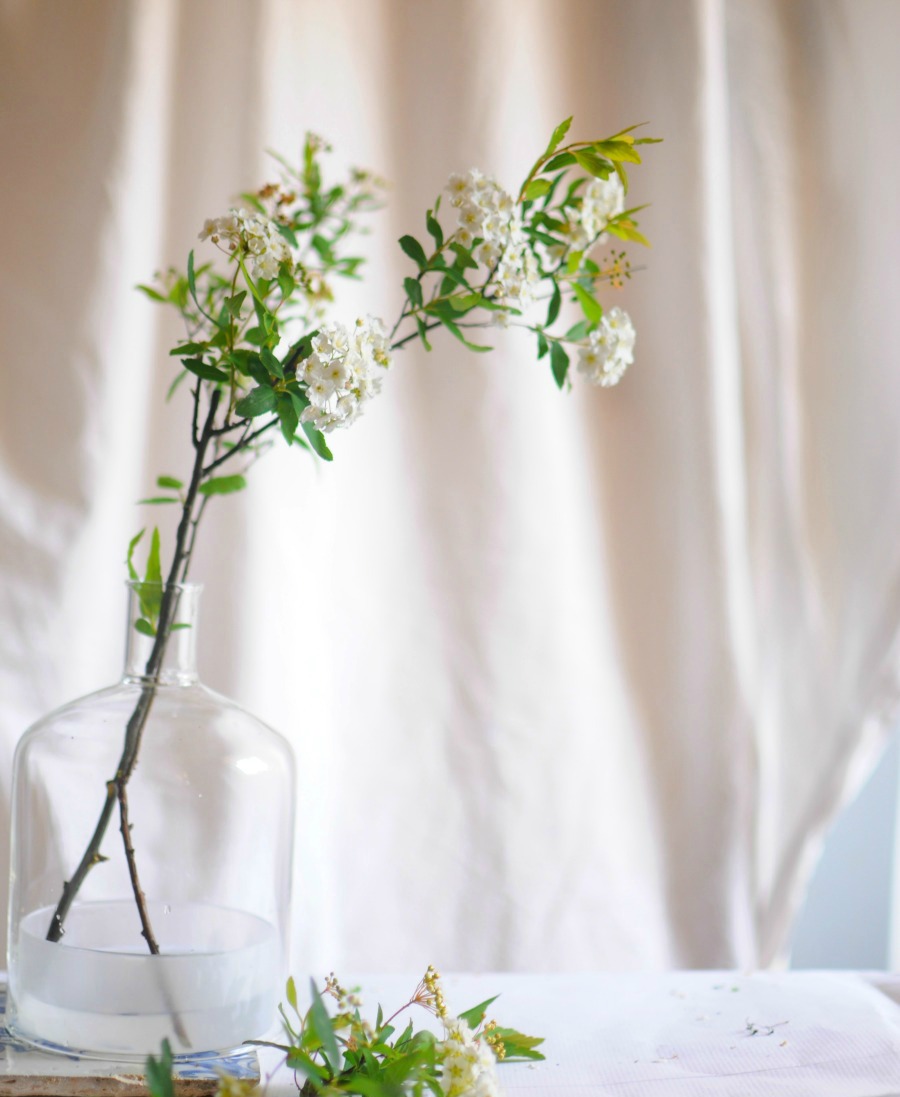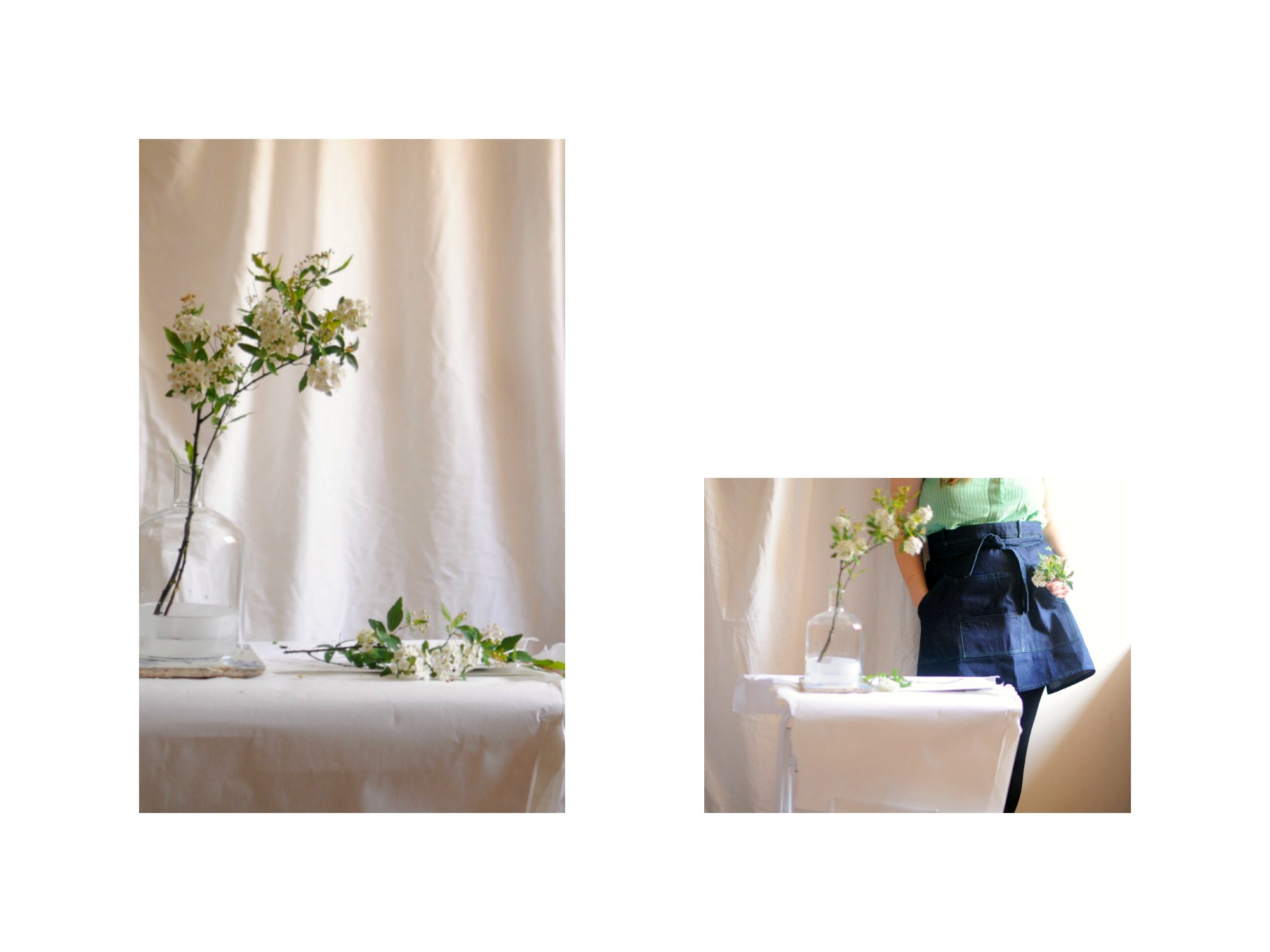 Photos by Chelsea Fuss. Apron, clippers, and vase from The Golden Rabbit. This post is sponsored by The Golden Rabbit. Click here for our ad information.