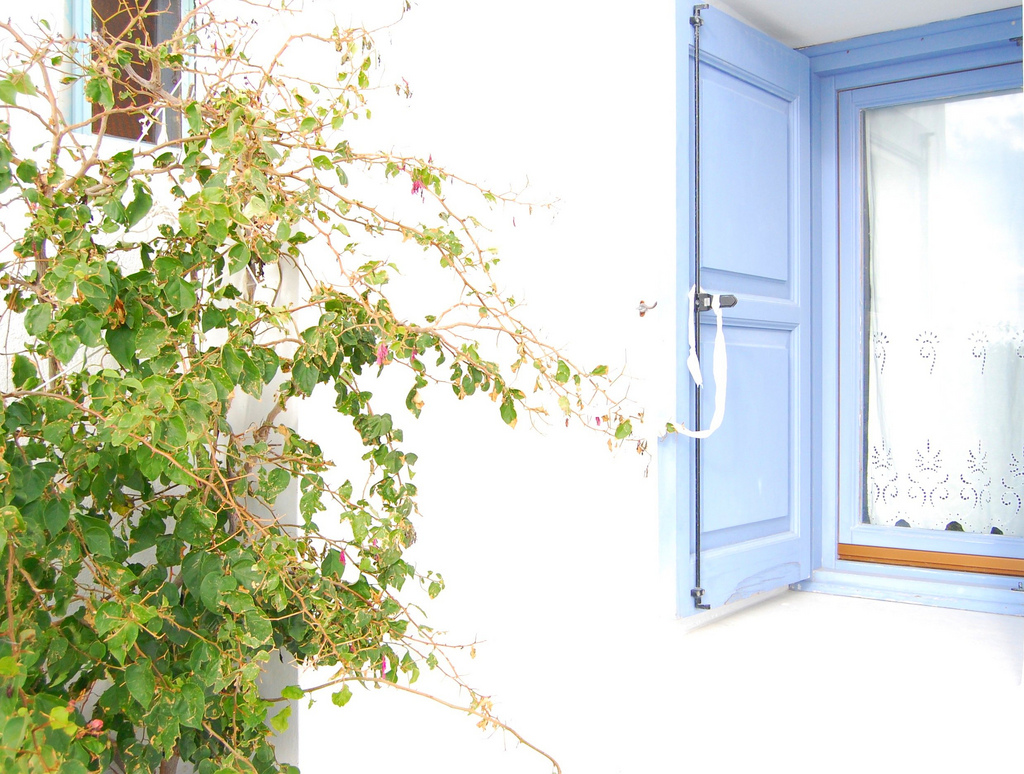 On the cusp of summer in Portugal, I am thinking a lot of the sea. Enjoy the pics below from Portugal, Greece, and Sweden for some seaside decorating inspiration.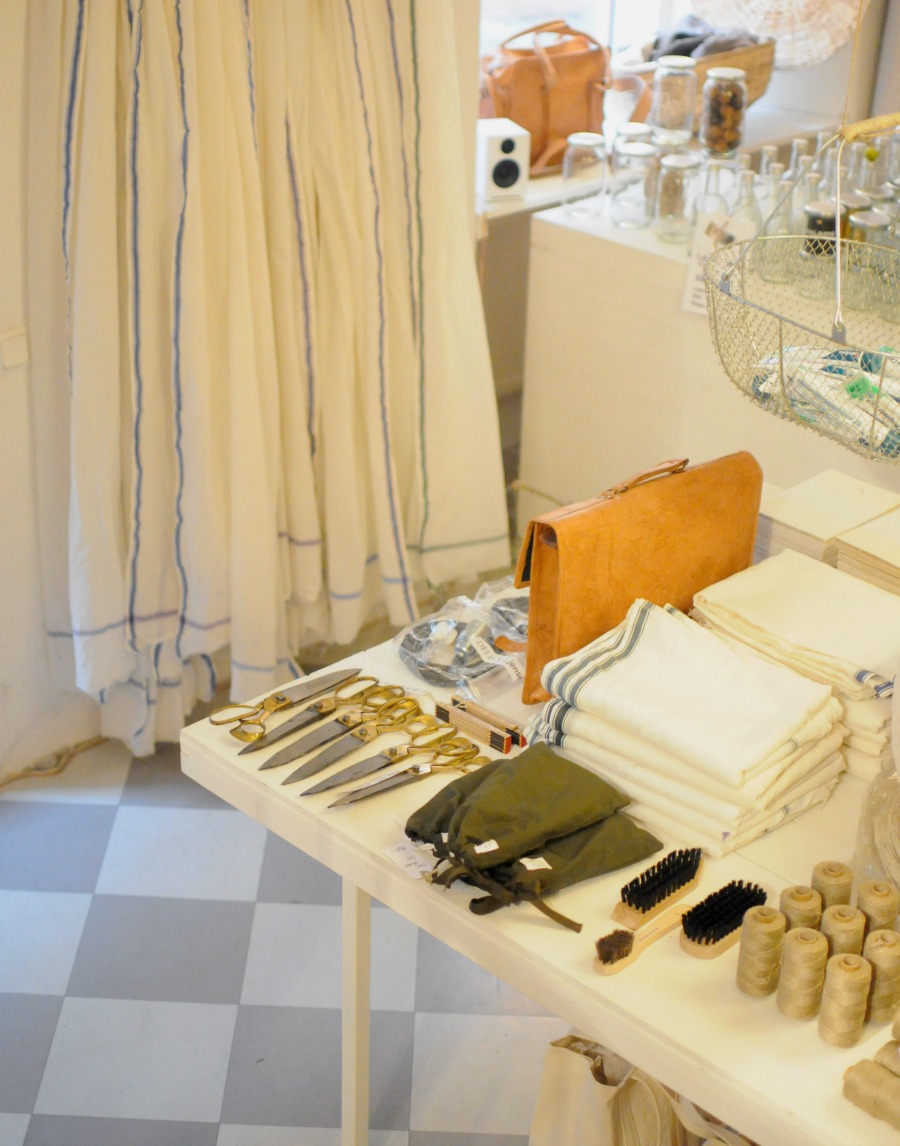 Some details that inspire include white plaster walls, rope or twine details, simple white on white ceramics, shots of grey and blue, and linen.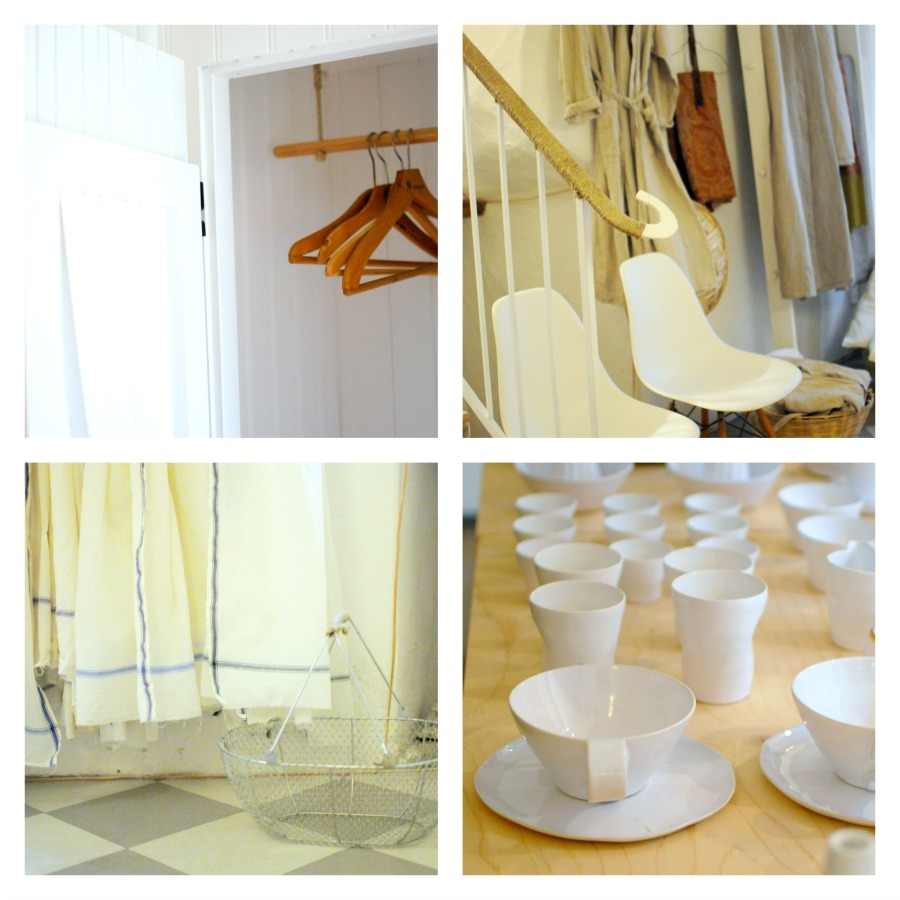 I love this railing wrapped in twine and the closet hanging from bits of rope.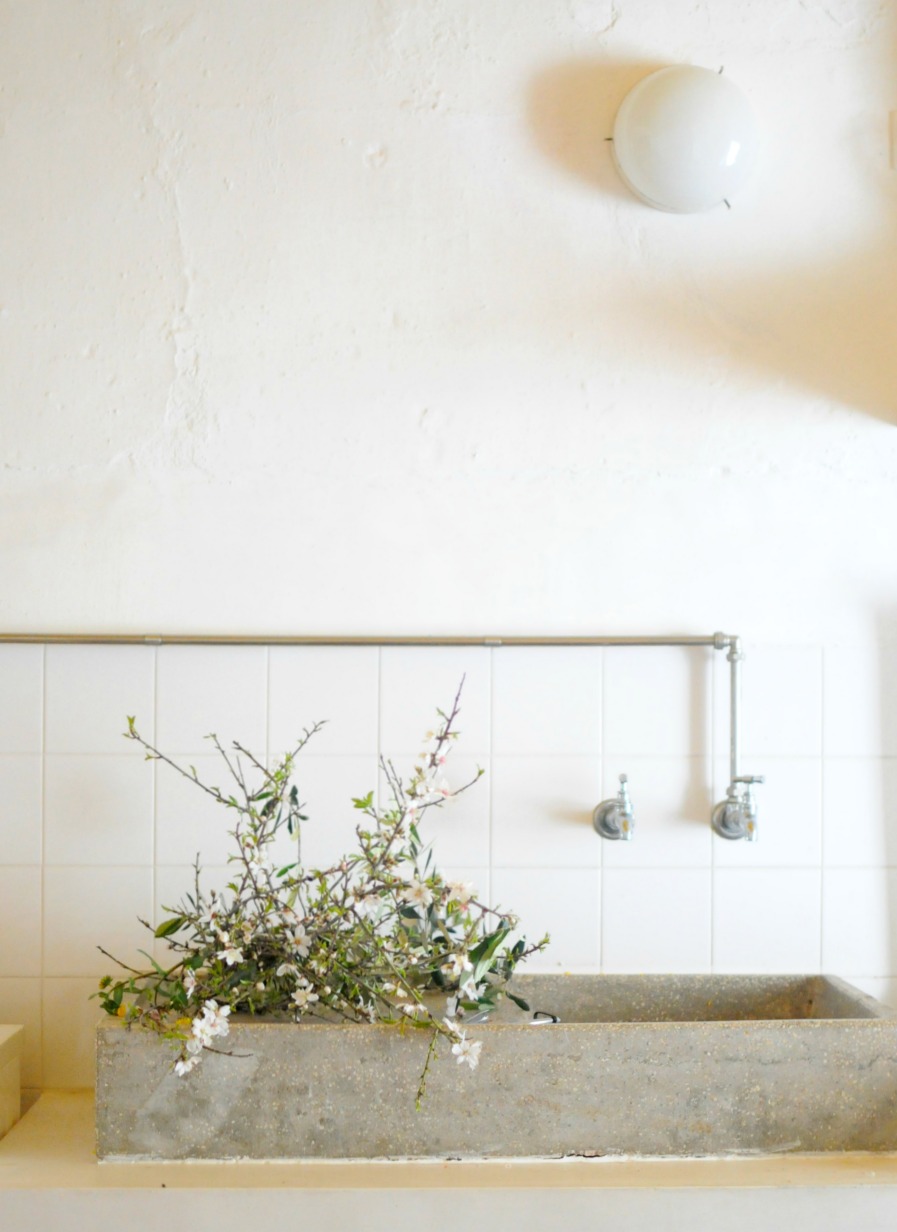 Enjoy 15% off for the next two months at Cottage and Bungalow with the code frolic15. Favorite products include this rattan mirror and rattan daybed.

Photos: Chelsea Fuss. Gotland ceramic tour. Santorini and a simple modern apartment in Portugal. This post includes a sponsored link (Terms of discount: The discount will be valid for 2 months, 15% off applicable on all products, except on Gift Cards and products with URLs starting with "/ra-", "/cur-", "/lco-" .). Contact us for our media kit of you´d like to partner with us.