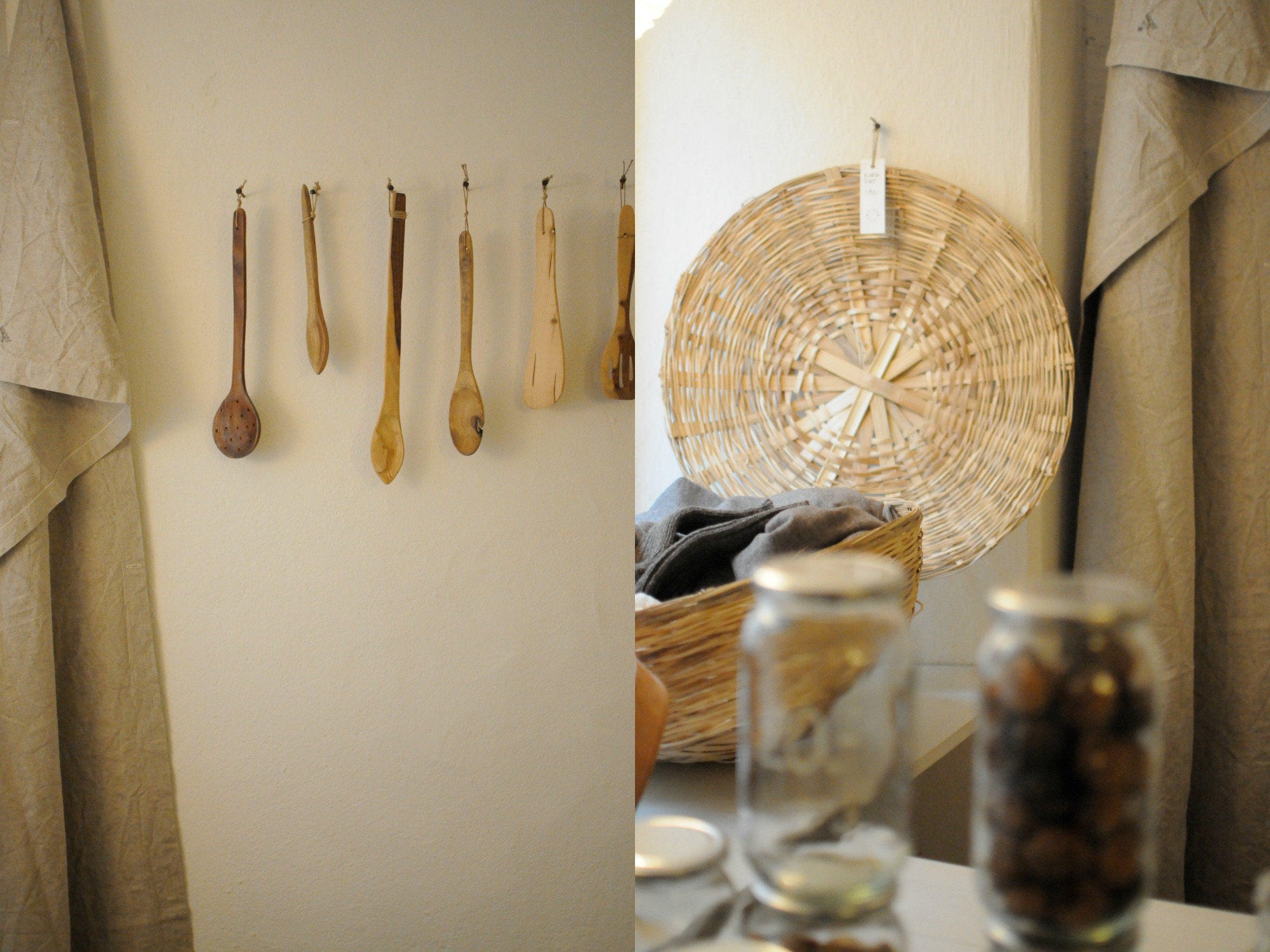 Wandering in search of dinner, my first evening on Gotland, in the city of Visby, I walked through cobblestone alleyways, past restaurants lit with lanterns, peeking into windows as I strolled! One such window was the studio of Fab Visby. I saw a whitewashed room filled with ceramics, and a studio with a giant inspiration board providing a burst of color on the otherwise minimal, whitewashed scene. I noted a ceramic studio filled with sketches and clay. I came back for a visit the next day and as if the place couldn't get any better, I discovered a wall of flowered salts! Some weeks later after I was settled, I asked Camilla if I could come by and visit with she and her cousin, owner of Delia's and take some photos and peek into their studios.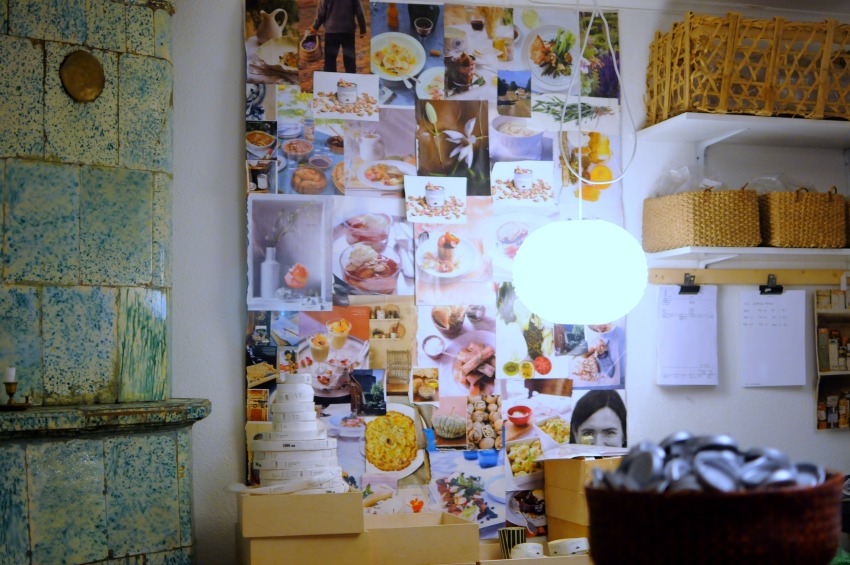 Join me for a walk through the studio and shop of the Fab Visby girls who've set up a gorgeous oasis of pottery, spices and salts, and handcrafted pieces scouted on yearly trips to India. One part salt and spice studio, one part ceramic studio, and one part retail shop!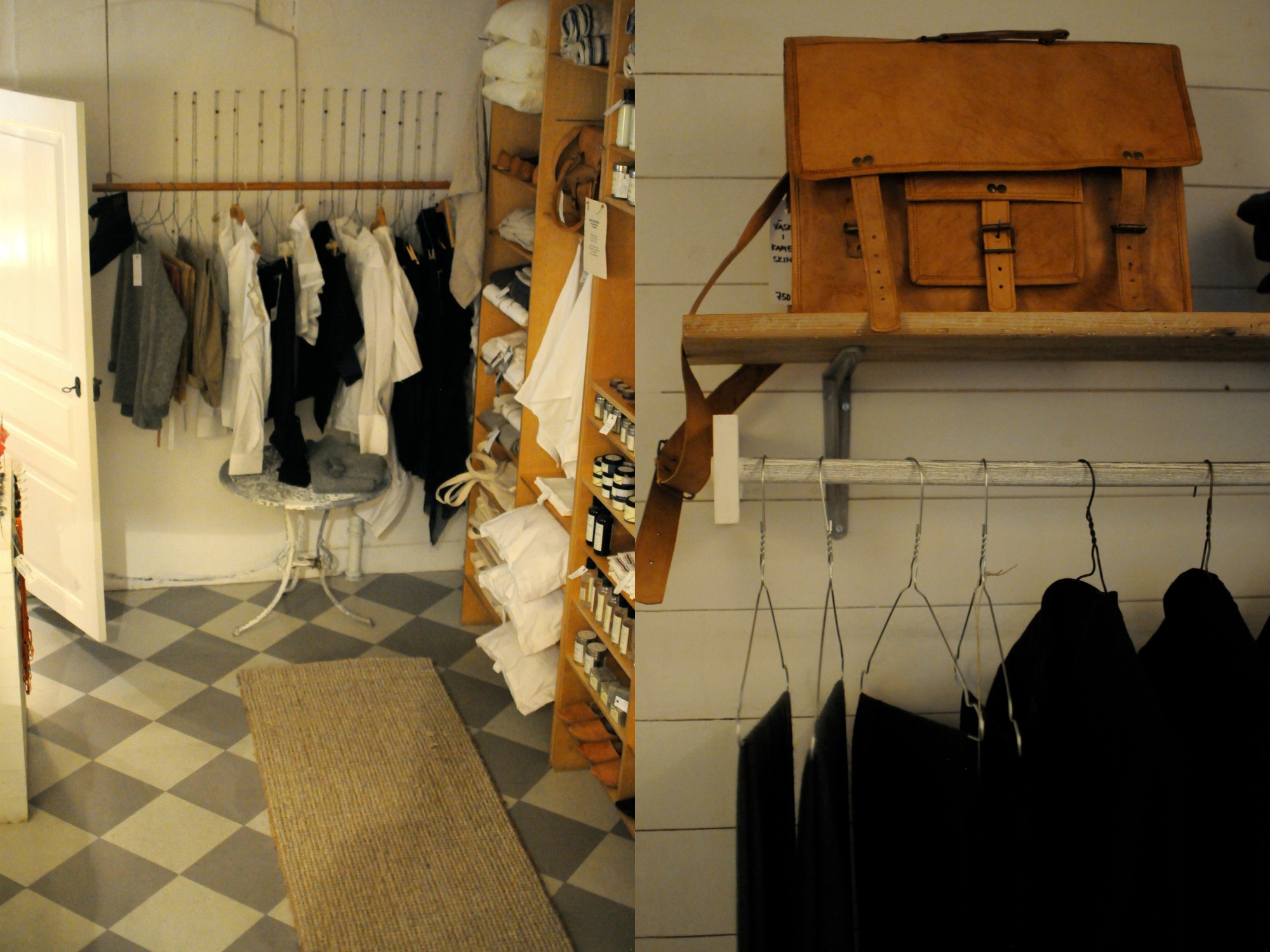 Made from gorgeous Indian fabrics, the clothing fills up one corner of the shop and features one of a kind pieces and handcrafted leather bags.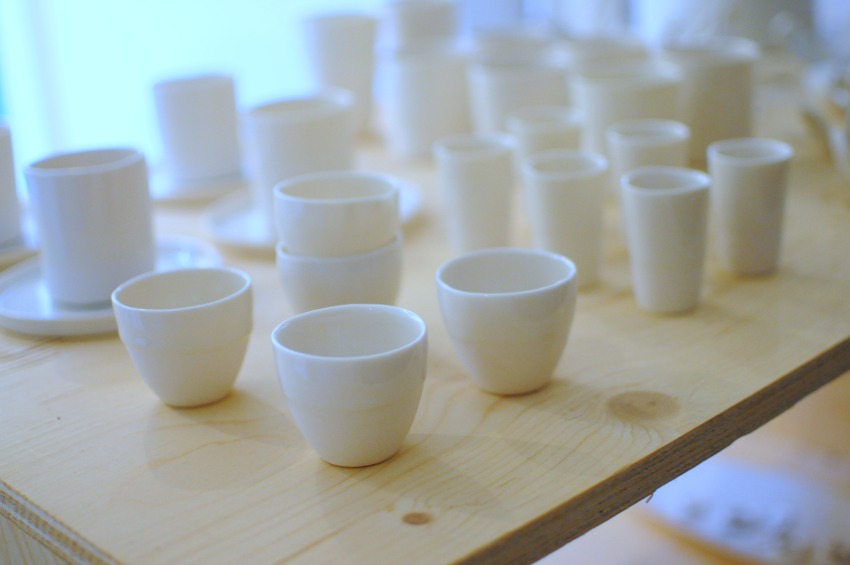 Camilla's ceramics are just what you'd expect from a Swedish ceramicist living on the island of Gotland- the lines are clean and the final product minimally beautiful. I noticed when I first arrived on Gotland, I took photos that had more negative space and cleaner lines. There's something about this beautiful places that inspires a quiet sparseness!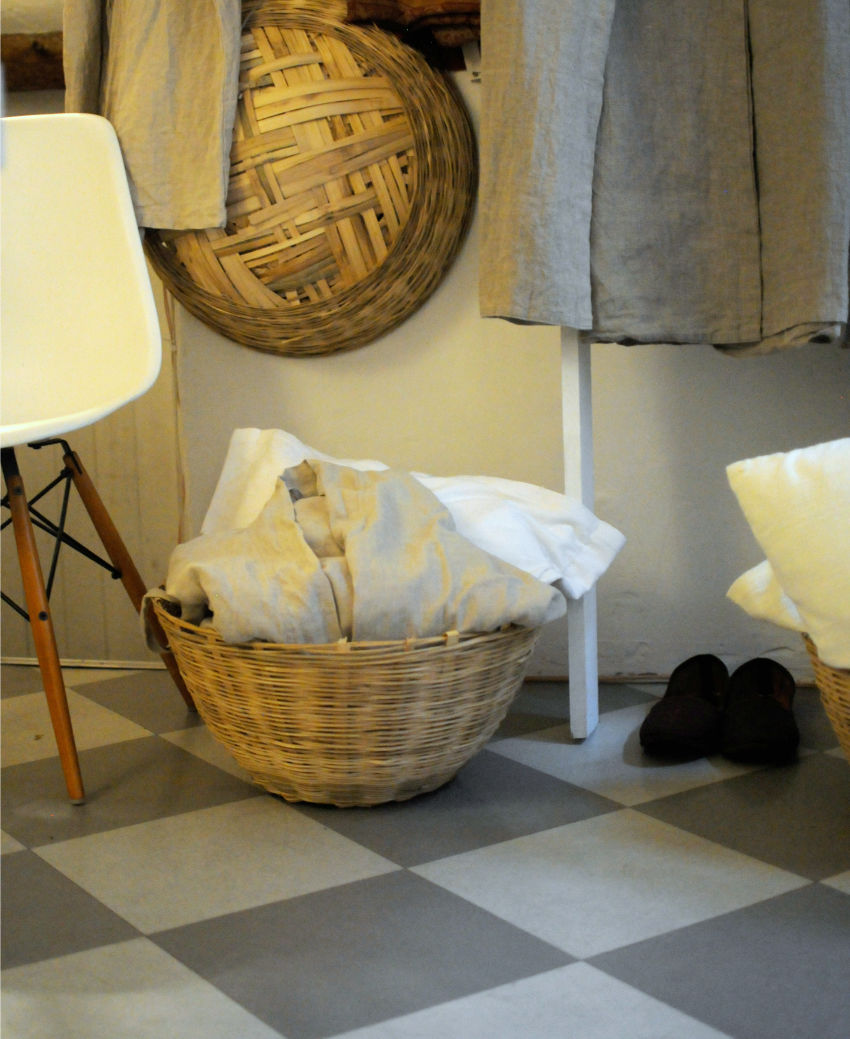 It's challenging not to just linger and linger in the shop touching linens, and staring at beautiful baskets, and handmade canvas totes.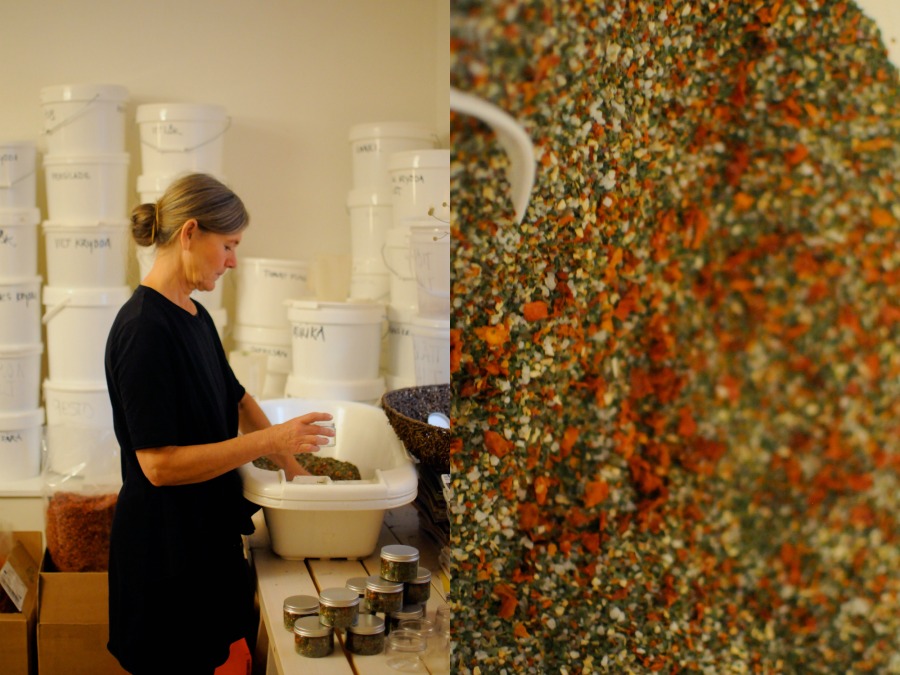 The special spice and salt mixtures include all sorts of concoctions with ingredients like French salt, Indian rose petals, or cornflowers (delicious with meat or fish!). The gorgeous packaging makes an incredible display in the shop!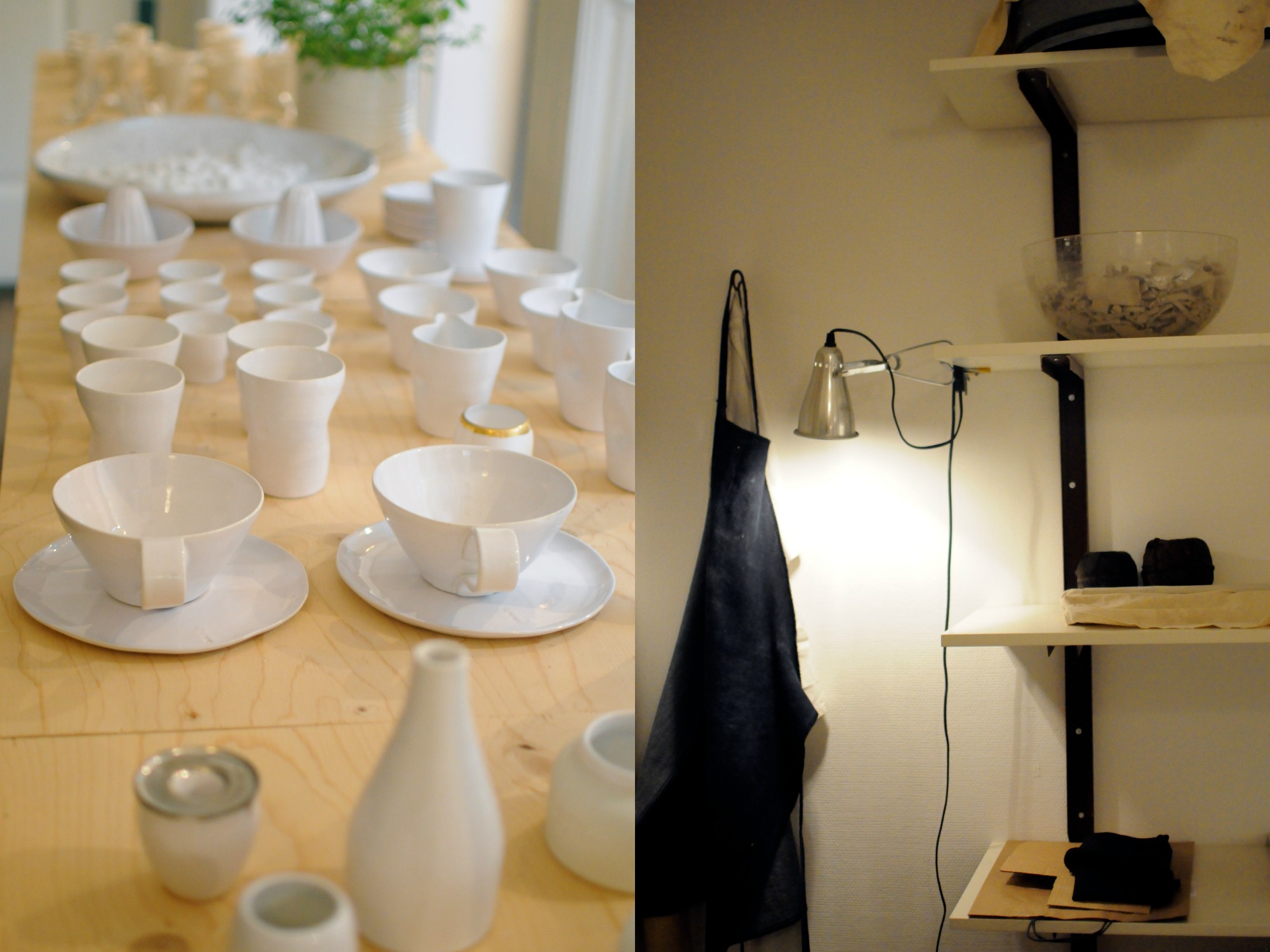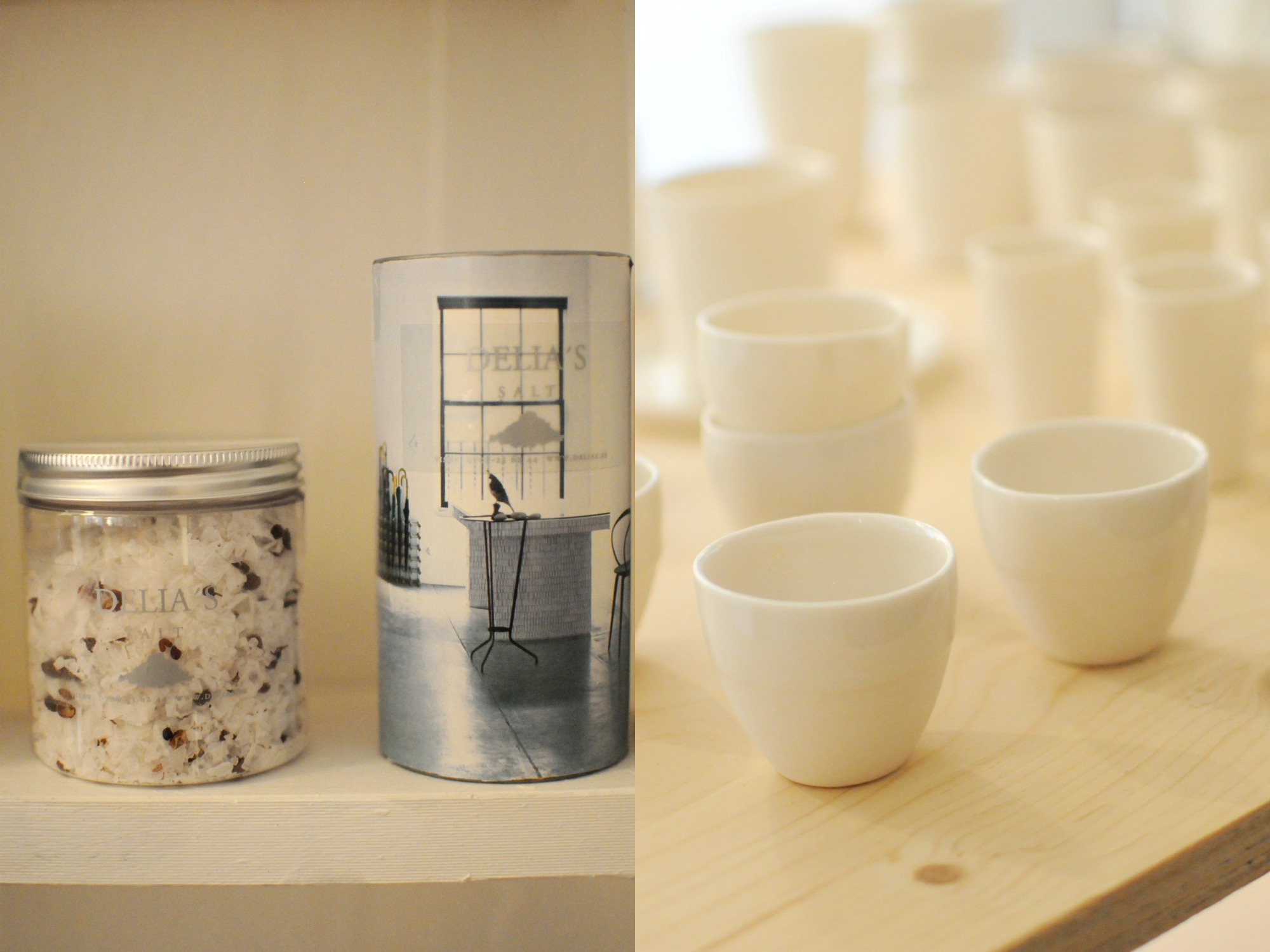 Keep up with the shop online at the sites below ( I believe they do ship!).
Photos by Chelsea Fuss. Taken on the island of Gotland, off the coast of Sweden.