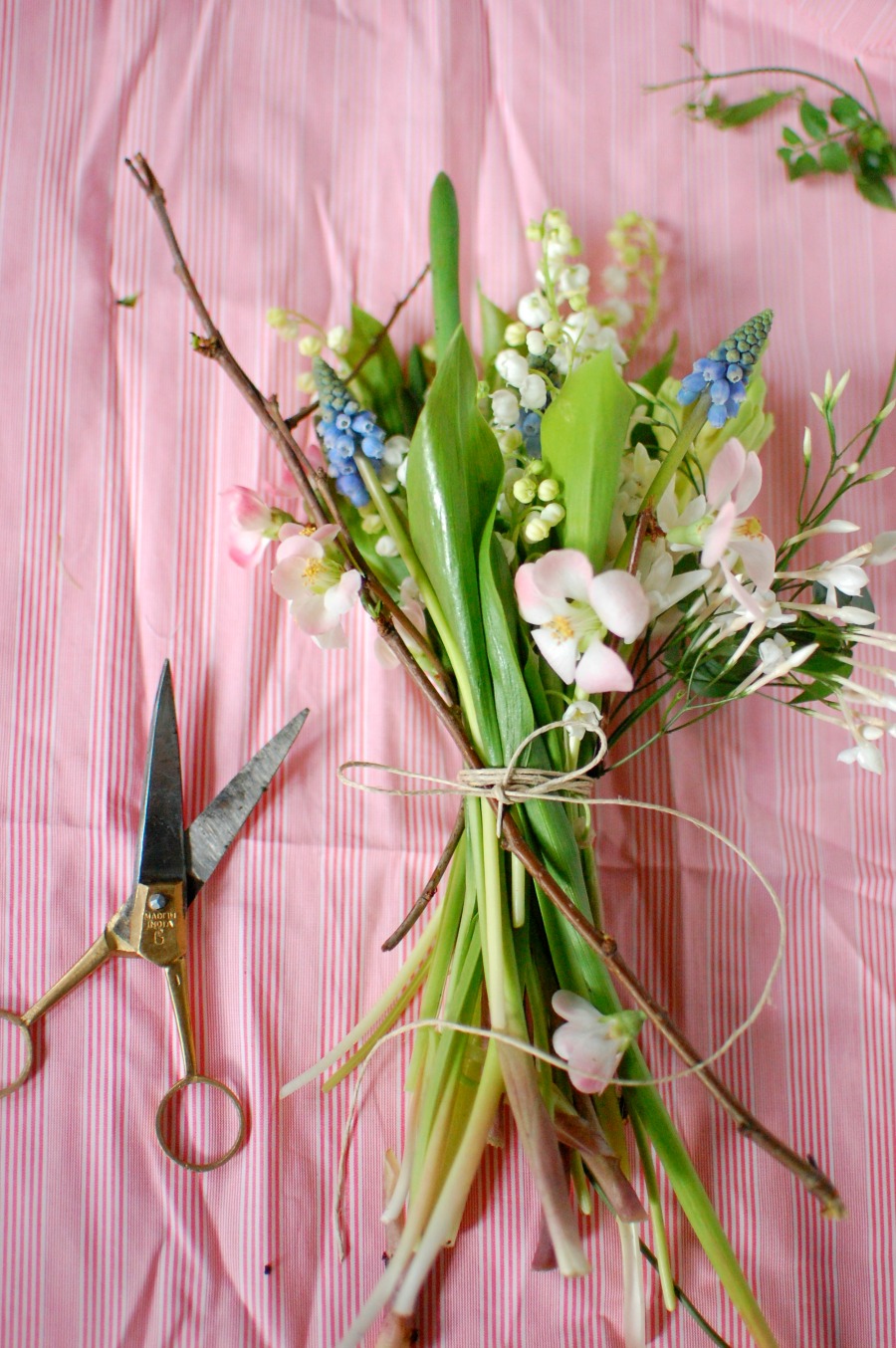 During the spring, I love making little bouquets as surprises for friends, just because. Make this easy spring bouquet for a friend or loved one in just a few minutes. Get creative with ingredients, looking around you for free foraging materials in abandoned lots or your own backyard.
Flower Recipe:
muscari- 3 stems
lily of the valley- 1 grower's bunch with leaves
crabapple- 1 branch
jasmine- 1 stem
hyacinth- 1
How to Make It:
Remove any excess leaves from the bottom of stems. Remember, any leaves left under water will create bacteria and make the bouquet age faster. Create the bouquet by adding a few stems at a time, and turning the bouquet as you go. Tie off with twine! Wrap in newspaper and gift to your friend who should clip the stems again, just a little and put in water straight away!
Enjoy! Happy Spring!
xo
Chelsea
P.S. If you'd like to learn the art of flower arranging, you can take my online course right here.
More flower tutorials: