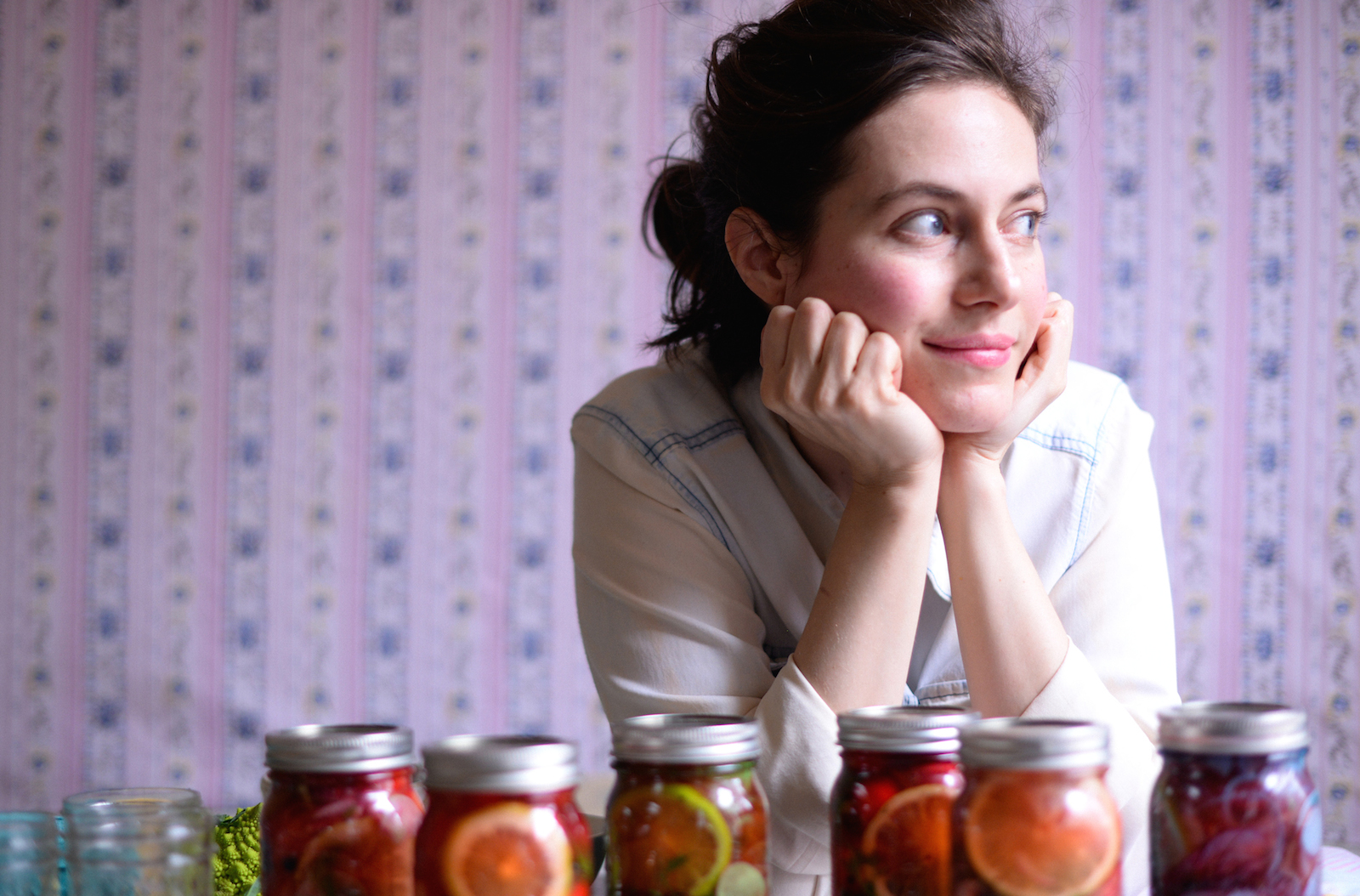 Exciting news! Season two of My Life in Sourdough launches today! In case you are new to the series, you can read our interview with Marie, the filmmaker, about season one right here. This homemade web series is about a French girl in Brooklyn navigating love and cooking, with an emphasis on her passion for baking sourdough bread. Each episode also pairs with a recipe video and a life changing tip. In season two, the main star is Fluffy, her sourdough starter. Here is the adorable trailer for season two:
To celebrate the launch of season two, we are giving away a sourdough starter sent straight from Marie with a jar, wooden spoon, and a notebook full of bread making tips from Marie! To enter your name to win, leave a comment with your favorite line or favorite episode of the series. Good luck! Read our exclusive interview with Marie below!
Did you have anything you wanted to do differently this season?
I really wanted the main character to be in a relationship this time around. And, I guess the relationship she is in, with her sourdough starter, really explains why she has been single all along. 
Any big inspirations for the new season?
Making bread was definitely an inspiration. I love this sentence by Jean Anouilh "I like reality, it tastes like bread." This new season is really absurd. I always wanted to make the sourdough starter talk and soon enough he became the star of the show! One of my references for this were Ionesco and also the film Her by Spike Jonze. But I am also really inspired by my awesome crew without whom I could not have made this second season.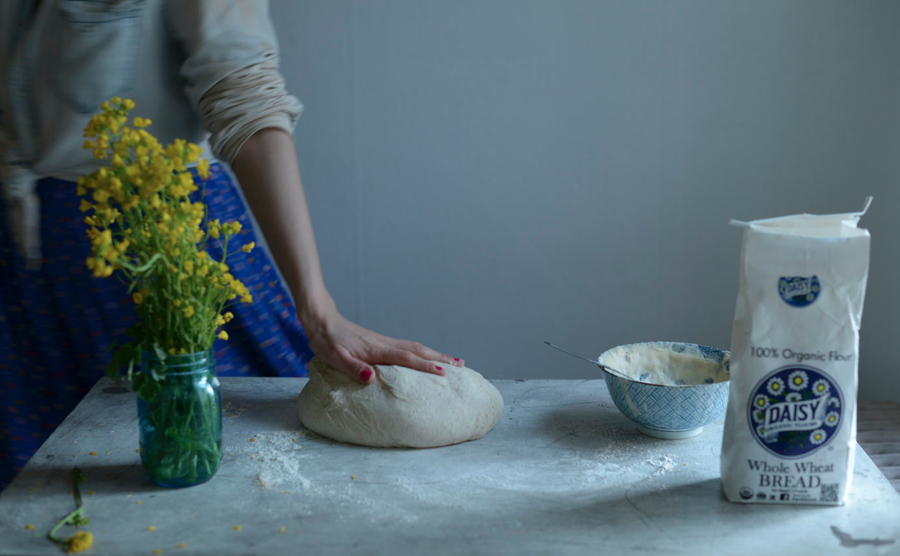 What's your latest cooking or food obsession at the moment?
Beyond sourdough bread you mean? I've been making cinnamon brioche with my sourdough starter and that's been quite a treat! Recently I've been in the editing room a lot so I've been eating and cooking eggs for  my dinners. It's fast and simple and you can experiment with it so it's different every time- kind of! When I run out of bread, I make soldiers out of blue cheese. I also discovered truffle salt which can really bring a soft-boiled egg to a completely new level.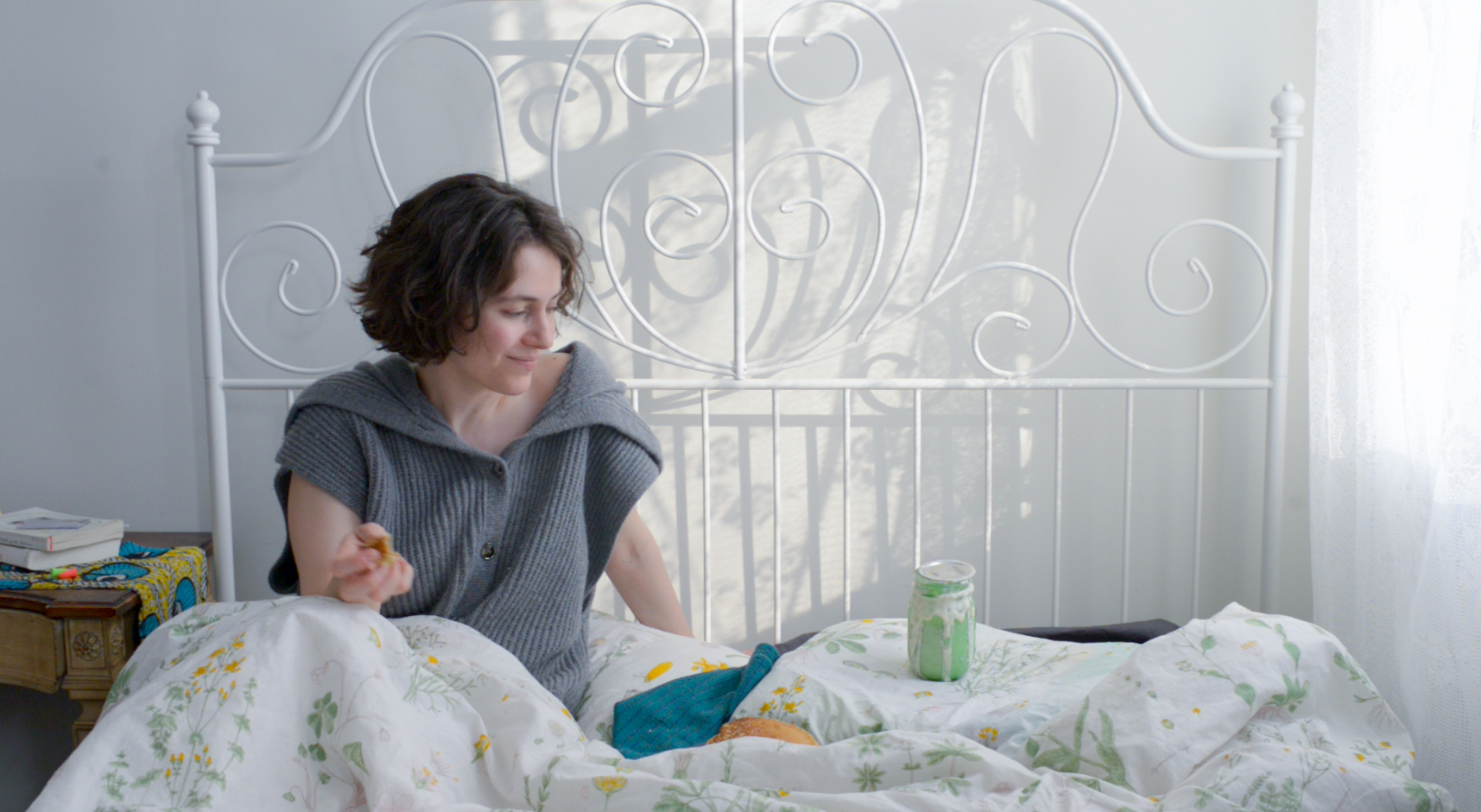 What other new projects should we be looking for from you this year? 
I'm developing a feature film set in the rural East of France about a 13 year old French girl obsessed by kissing who falls in love with a cow. I'd also love to take My Life in Sourdough on a road trip. So I am working on a documentary-fiction about the revival of sourdough bread in this gluten-free era.
Tell me a bit about your new nomadic lifestyle! What's the plan and/or inspiration for it?
You definitely were an inspiration! Though I have not packed as efficiently as you yet. I decided that my priority this year was to make films so I am more flexible as a nomad. I've always admired the gypsy lifestyle. I am going to be traveling and shooting in France and in Romania this summer then back in the US.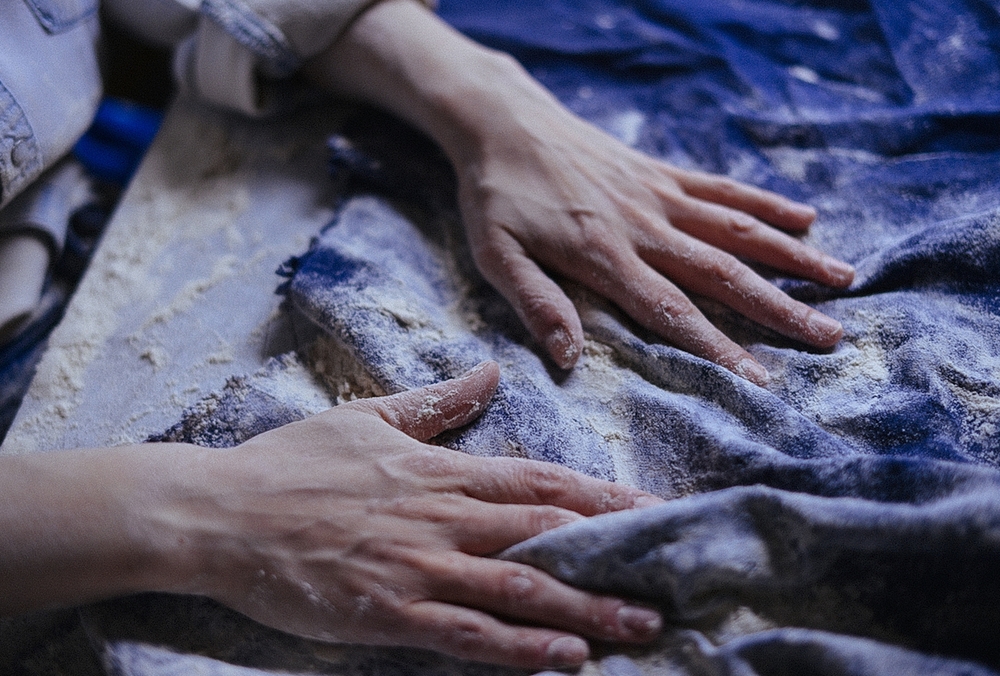 Big congrats are in order for Marie, as this series is a selection for Tribeca Film Festival! Read more here. Watch the first episode of Season Two right here, and if you are new to the series, start with season one right here (also you can watch right here just below!) And, don't forget to leave your favorite line or episode in the comments for a chance to win your own sourdough starter and bread tip kit! My favorite episode is the dancing on the rooftop.
Follow Marie on Instagram at EstOuest and My Life in Sourdough here.
All photos courtesy of My Life in Sourdough. Giveaway open to international readers and ends May 1st.