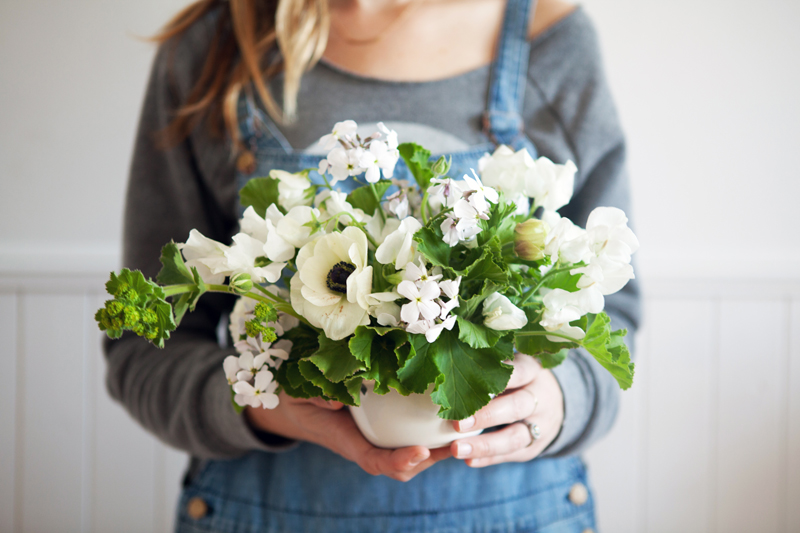 Last weekend I went up to Seattle to teach a flower class. The class was held at Aran Goyoaga's modern, brightly lit studio near Pike Place market. We made wild English vase arrangements in ceramics from Alder and Co., whipped up some hand-tied bouquets, munched on rose and rhubarb cake homemade by Aran, walked to Pike Place to gather flowers, and snapped photos of our creations. Thank you to my friend, Jenn Elliott Blake for helping out that day. It was a completely uplifting, beautiful afternoon and the weather was totally sunny!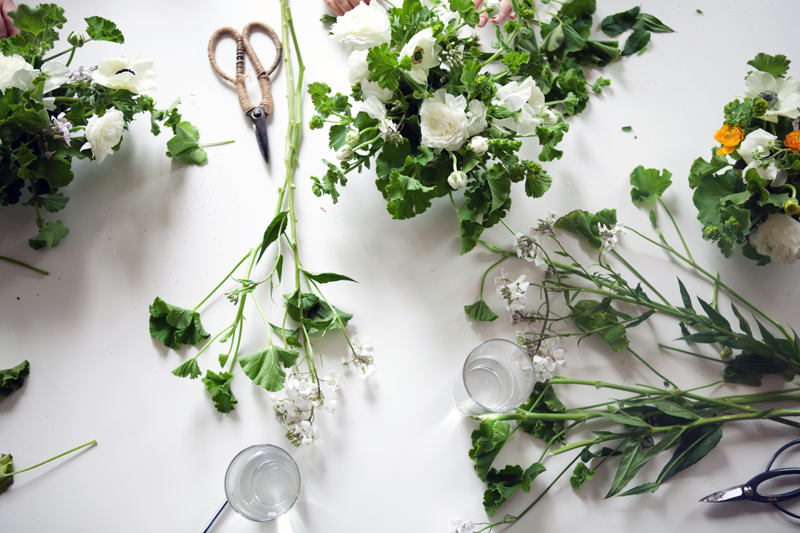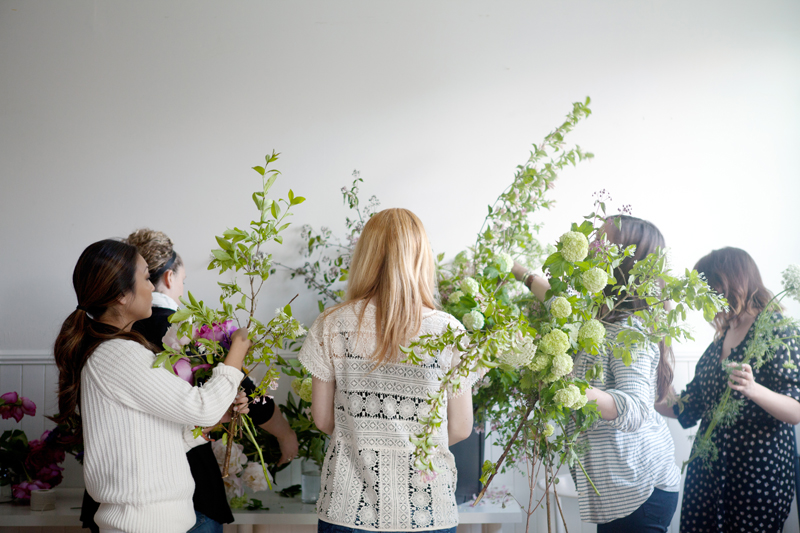 We used viburnum, Yves Piaget roses, peonies, lady's mantle, scented geranium, ranunculus, anemone, sweet pea, chionathus, weigelia, ranunculus and phlox.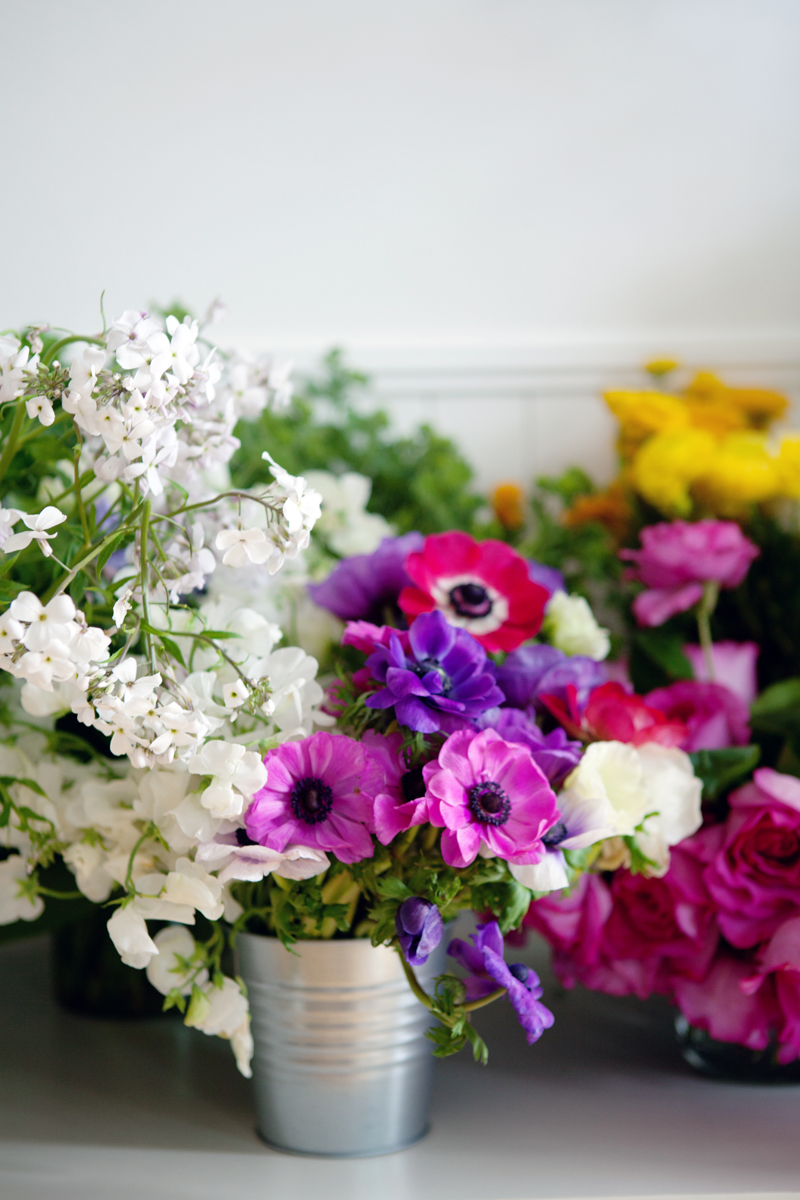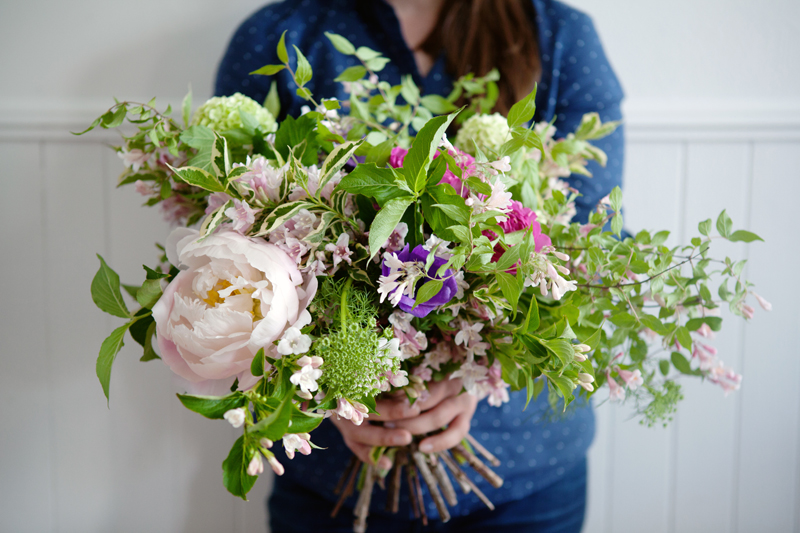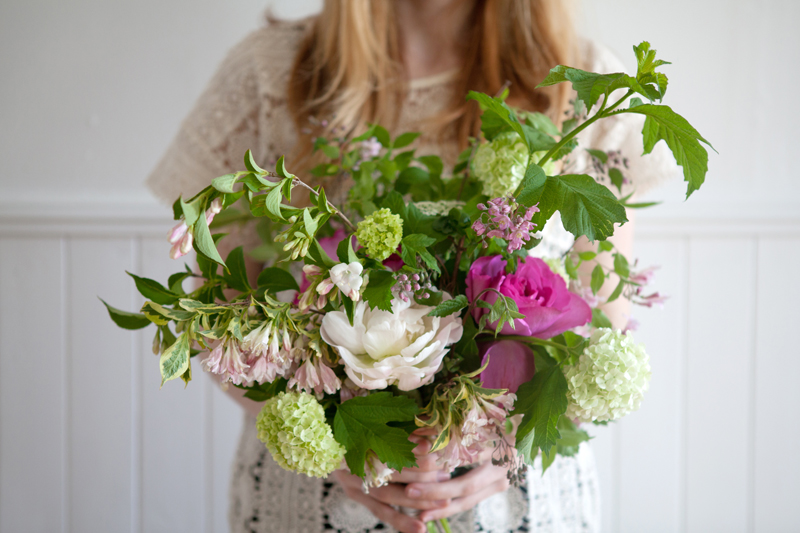 Thanks to all the girls who joined us that day and thank you to Aran for hosting, making us food, and taking these beautiful photographs! I have no more in-person flower classes on the schedule but if you'd like to take my online class, that one runs monthly over at Nicoles' Classes.