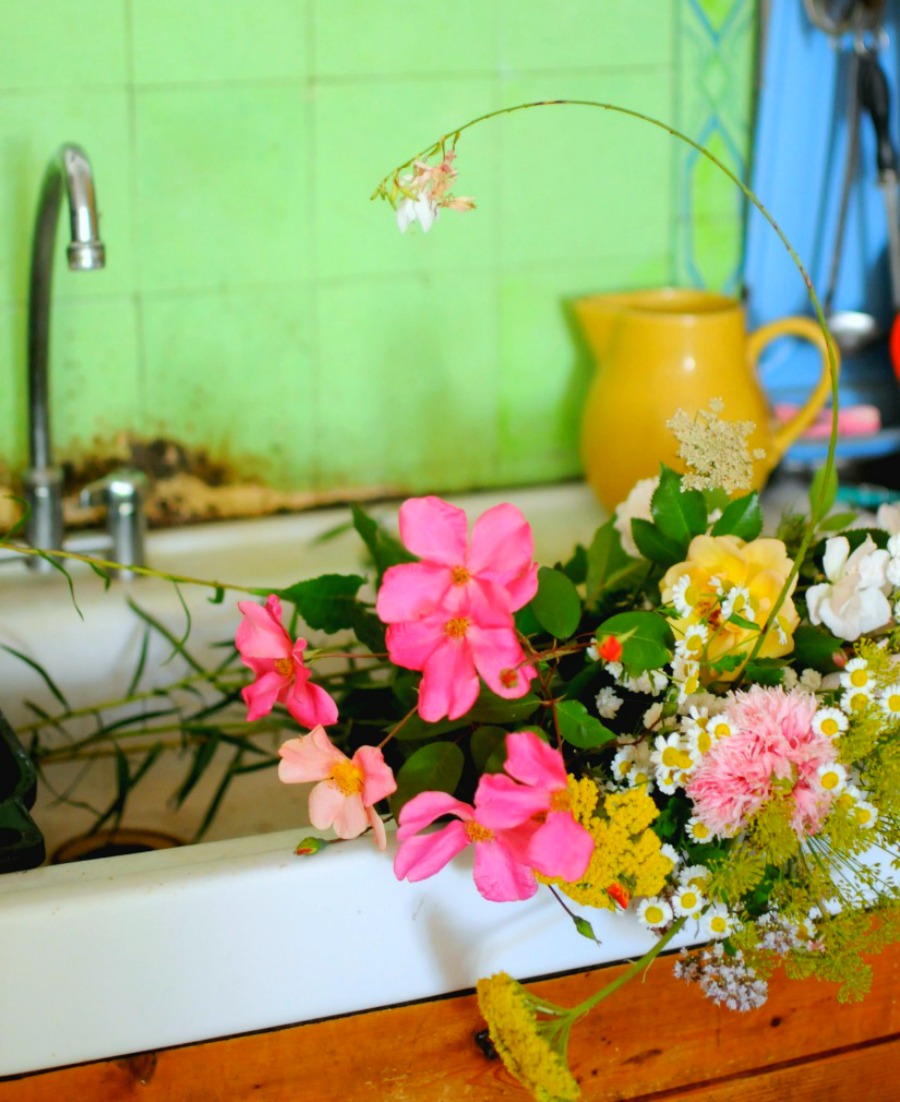 I'd love to share some tips today about becoming a floral designer. I wrote a post about my own experience, here, but I thought it would be helpful to share some tips for people who are looking to work in the flower world!
1. Define your goal. Do you want to own your own business? Do you want to work as a contract floral designer? Do you want to focus on weddings or events or do you want to have a shop? Do you want to work for another florist or run your own show? This is key to creating the path for success as a floral designer. First, find out which direction you want to go. You may need to dip your feet in first, to figure this out.
2. Apprentice. Work with another florist. If you have no experience, most likely you will start by sweeping floors, helping to load the van with flowers, and doing a lot of physical labor. You have to be willing to learn the ropes and start at the bottom in order to get your foot in the door but it's a great way to observe how a floral business runs. Working with a few different florists is a great idea. Finding one who's style you admire is awesome.
3. Take a class. You can check out my online flower classes, and any announcements on live classes at my website. Check locally for flower schools, florists who offer courses, or your local college for weekend classes and certificates. Sometimes old-school floral design classes are great combined with learning from a popular florist. People who have solid technical knowledge are now rare in the industry, so I think it's important to have a knowledge of it as a jumping point to develop your own more current techniques and to have a grasp on the industry.
4. Study books. Read any and all the books you can find on floral design. Here are some of my favorites.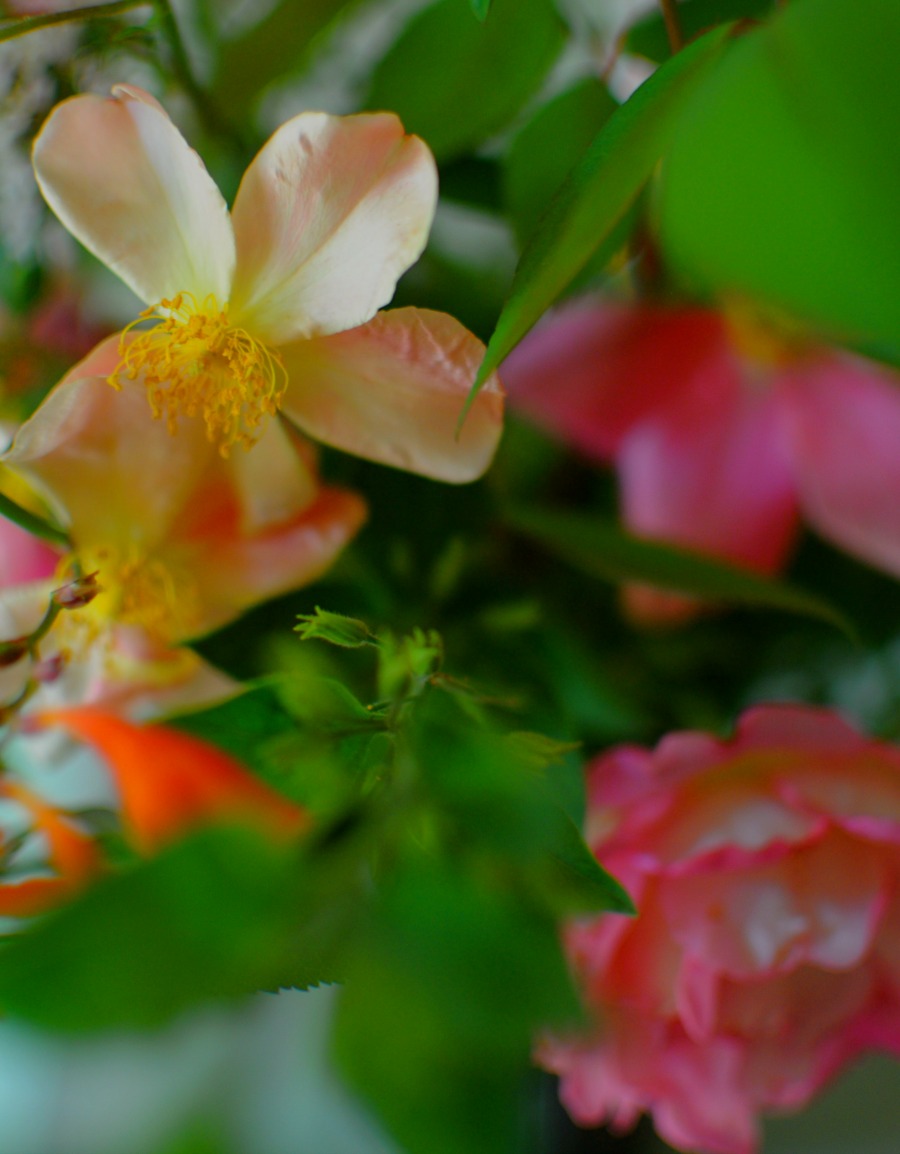 5. Understand the realities. I think this goes for a lot of creative careers but many times we don't like to think about the negative sides of a job before leaping in. I was often guilty of this, and on the one hand, maybe sometimes it's good to leap in without understanding, however I find many people are surprised when they find out the reality of a job behind the scenes. It's still a job! Being a florist requires very early hours and late nights, demanding physical labor hauling and filling buckets of water, loading a cargo van and driving it, and cleaning up all the messes after an event.
6. Practice, practice! Forage flowers and work with what you have to practice the techniques you read and learn about. Make, make, make! Nothing perfects techiniques like practicing.
7. Develop your own style. It's great to have people you look up to in the industry. Be sure though, to develop your own style. What types of flowers really inspire you? What shapes and textures are you drawn to? What is your design aesethic outside of flowers, how can your floral work be an expression of that? What is your local vegetation and how can you play with that? Look to real life, books, and travel for inspiration instead of the Internet, where we often just see ideas repeated.
8. What's missing in your local market? Focus locally. What types of design and flowers are missing your own city and state? See how you can fill a gap, if you are looking to start your own business.
9. Take a business class. Flowers are tricky business. I highly recommend taking a business course to understand small business and what operating a company for a perishable product involves.
10. Find guinea pigs. As you are looking to start a business but don't feel quite ready, ask friends if you can make flower arrangements at cost for their events. See if a local coffee shop will let you bring in a complementary flower arrangement with your business card every week.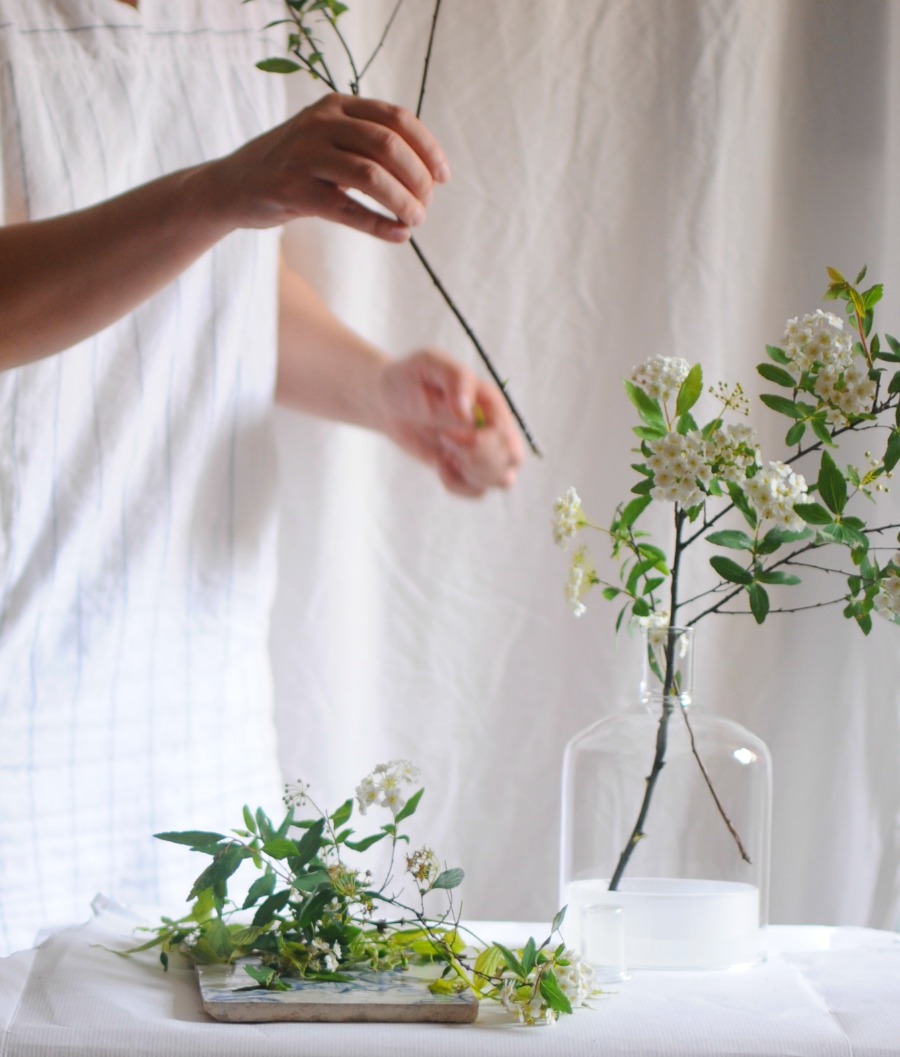 11. Use social media as well as your local community. Network locally with event planners, event locations, garden clubs, interior designers, and other local businesses to develop a network of referrals. Also, be sure to use social media as it's a great way to attract clients who love your style. In the beginning, it's also a great way to play with and develop your style. Instagram is so visual it's perfect if you want to start small.
12. Be sure to have good photos. Learn how to take photos of your work. It's often tough to rely on event or wedding photographers to capture your work as they are working for their client. So try to get photos before hand. Learn how to use natural light to take good photos.
13. Edit your portfolio. When deciding which photos to use, be as picky as possible. Edit your portfolio down to only the work you are truly proud of and to the best photos. It might be good to get one or two outside opinions from other designers or visual people that you trust.
14. Make a website. If you are looking to start your own business, make your own website. It's so simple. I love Format, but everyone has their favorite. Just search for website platforms for photographers, as those were great for any time of visual portfolio.
15. Be environmentally responsible. Put into practice responsible water use, source locally whenever possible, and forage when you can. The floral industry as a history of not being environmentally friendly. Anyone coming into the industry now, needs to take this into consideration.
Good luck with your journey! Feel free to leave any questions in the comments and I will try to answer them or create another post answering more questions.
You might also like:
How to Become a Prop Stylist
How to Become a Floral Designer
A Saturday Morning Flower Arranging Party