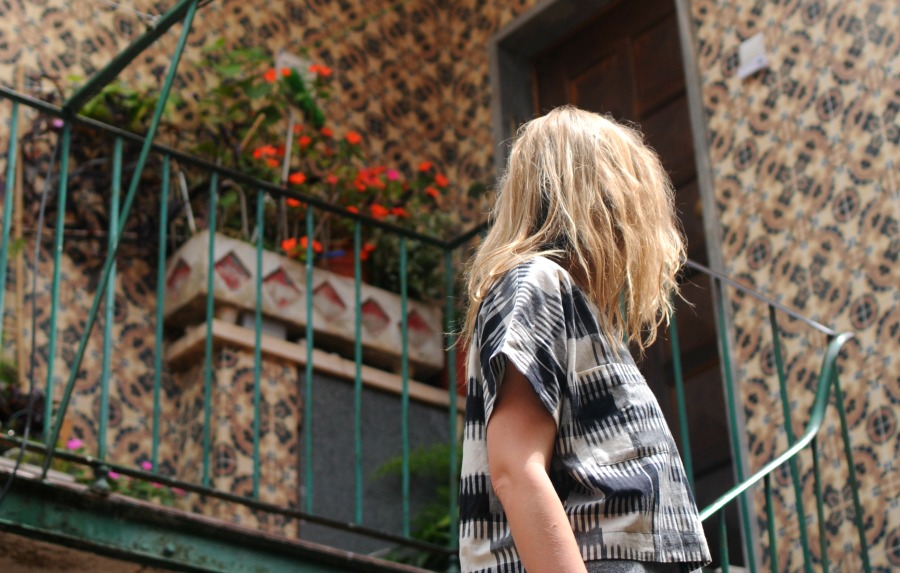 I first fell in love with Lisbon in February of 2015 and after traveling back and forth for a few months, officially moved here in September of the same year. Why Lisbon, people ask? I answered that here, but in short, the unpretentious people, the seasonally focused food, the sunshine, and the extremely laid back energy. Lisbon is at times a bit raw, on the rise from a recession, still stuck in the past, but also full of new and interesting places and people.
Included here are just a few of my favorite stops for food, art, gardens, and shopping, that I have visited myself over and over again. Some will be obvious, while others are secrets I am hesitant to share! I am in the process of working on a more comprehensive guide and more in depth posts as well, but for now, here are the places I love to share with visitors.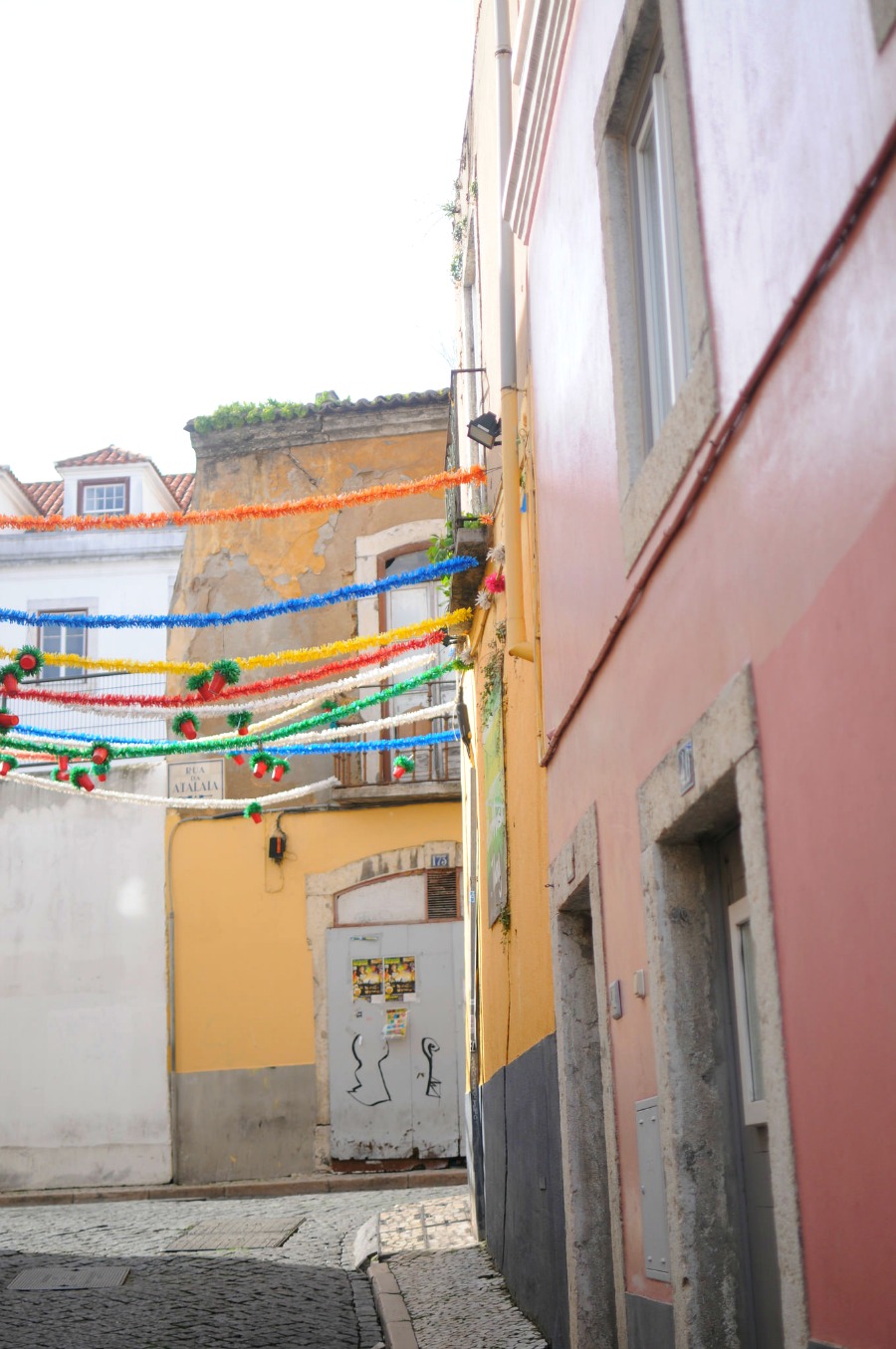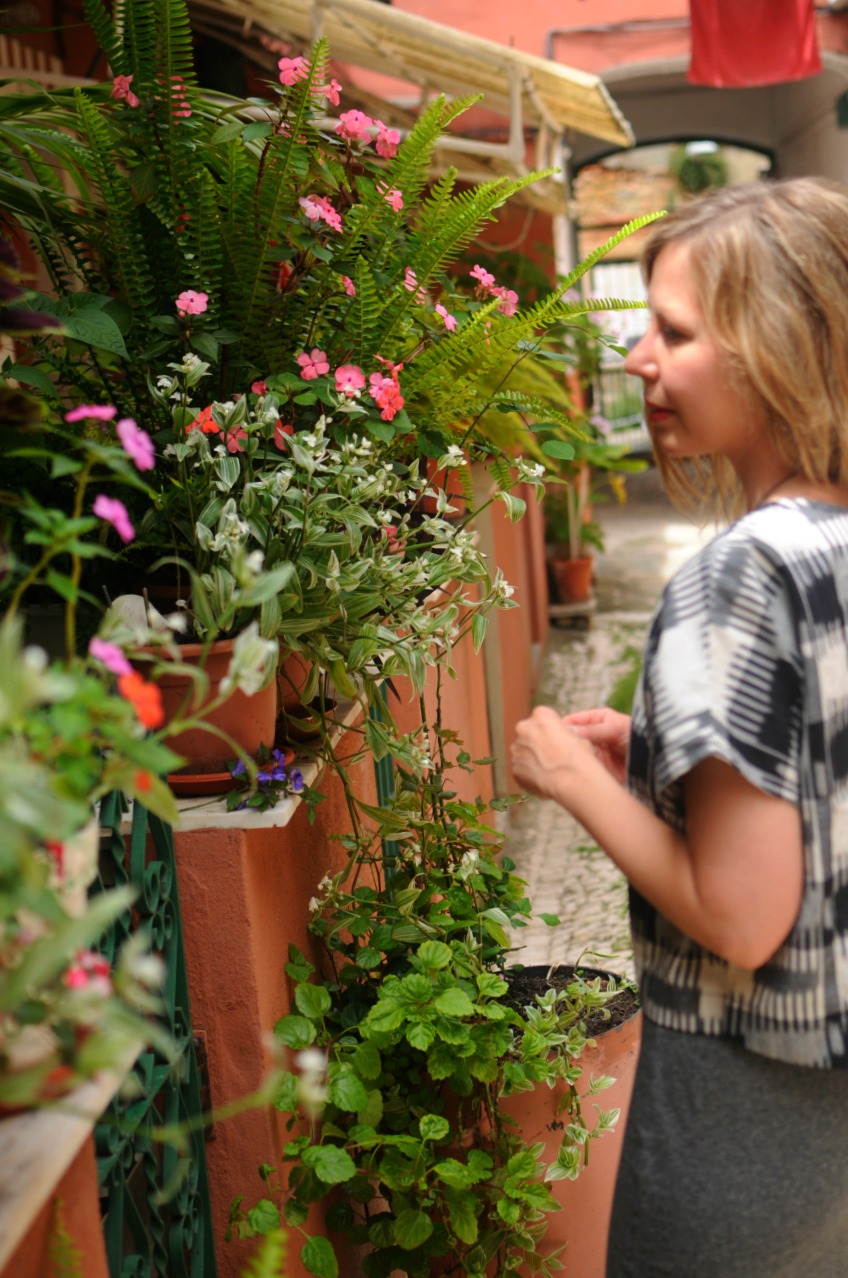 Gardens:

Jardim da Estrela: A gathering place in the city for sunday picnics and parties, Estrela is home to three kiosks, including a library kiosk! The gardens are sublime, favorite times of year feature rows upon rows of agapanthus and pink lady amarylis.
Jardim da Tapada das Necessidades: My top garden in Lisbon, this garden feels abandoned in the best way. A vacant, pink, domed greenhouse is the highlight, but roam through the overgrown tropical garden and explore ponds full of ducks and stucco houses and walls that hint at a more opulent time in history.
Jardim Botanico: Very centrally located, this large, 10 acre garden is in the process of being restored. I think it costs a few Euros to get in, but I found it worth it for sure!
Jardim Tropical do Ultramar: I´ve loved all my visits to this garden in Belem, around the corner from the famous Pasteis de Belem pastry shop. I think it costs about 3 euros to get in. There are lots of peacocks and a beautiful overgrown greenhouse and if you wander far enough you will find an old palace.
Estufa Fria and Parque Eduardo VII: This is another favorite greenhouse to visit and I love all the parks and green space surrounding it too.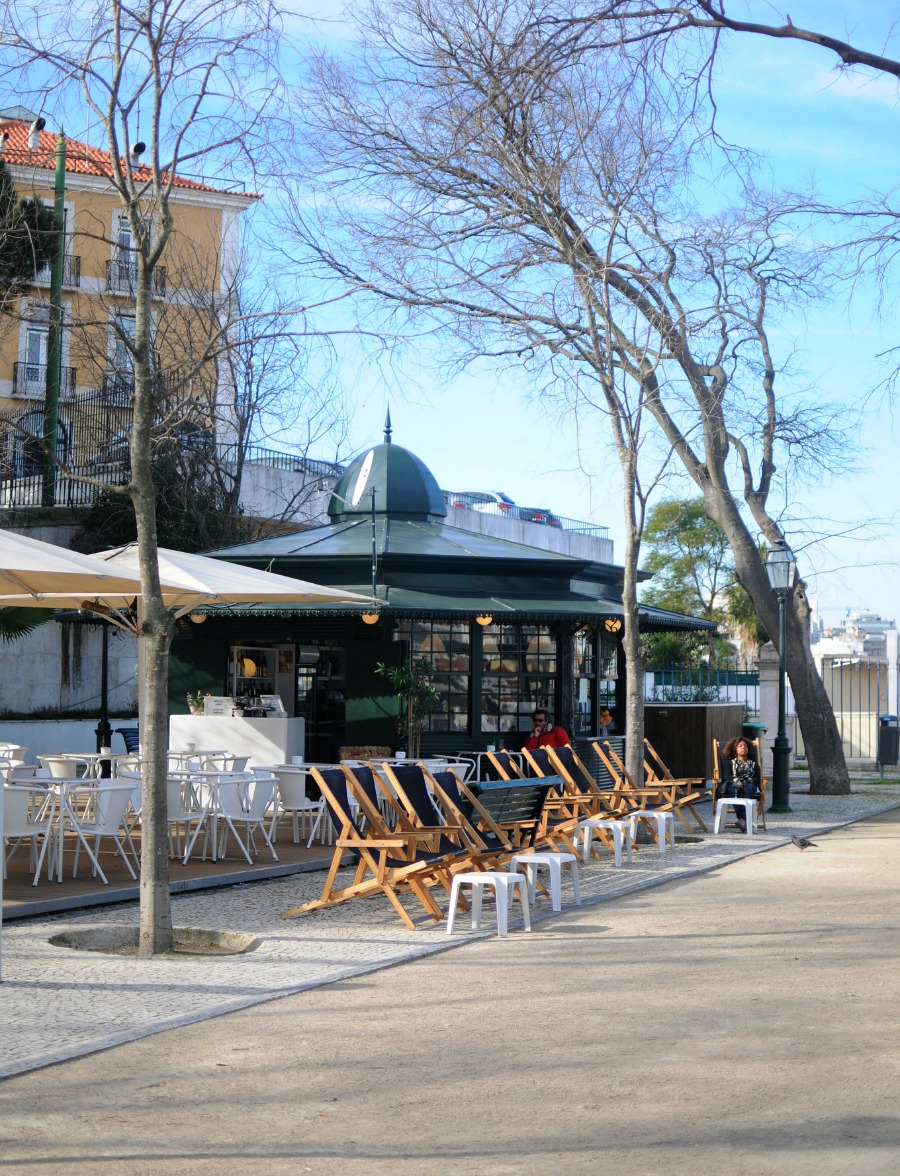 Cafes:
Cafe Tati: Beautiful light, bohemian atmosphere, and good food. My favorite is the avocado with chunks of salmon, served with toasted bread. Wifi, live music in the evenings.
Cafe Ideal: This sweet little cafe is located above a cinema, inside a bookshop. I've loved the food I have eaten there, including the taborna pictured below in the food section, which includes toasted bread, chevre, honey, and sesame seeds. Note, it opens at 3pm and stays open late. Wifi.
Fabrica Lisboa: The speciality here are the Portuguese croissants (slightly different from the traditional French ones you might be used to). Baked right on the premises, my favorites are the egg custard, the almond, and of course the croissant with a fried egg. Wifi.
Carpe Diem: A modern art gallery located in an old palace, with exhibits, art sales, a cafe where the menu is created alongside the artists, and if it couldn't get any better, there's an abandoned garden in the back where you can hang out with your food and coffee. Incredible atmosphere. Wifi.
Cafe O Corvo: Located in one of the most picturesque terraces in Mouraria, the desserts are incredible! Wifi.
Cafe Garagem: A visit to Cafe Garagem is all about the view and I always enjoy my fresh ginger tea there. It's located underneath a theater on the edge of Alfama.
Casa Independente: I love the food here and most of all the secret little patio garden in the back! Wifi.
Fabulosa: I love cafes that blend the old Lisbon style cafeteria with a new twist. Fabulosa does just that with the interesting interior and nice quality empadas and treats.
Dois Dois Tres: The selection of teas here is fantastic and you cannot beat a backyard patio located under lemon tree branches. The atmosphere here is sublime and it's far off the tourist trail.
Kiosks: One of the first things you´ll notice about Lisbon is the abundance of kiosks! Two favorites: Clara Clara, I like to go here when I visit the flea market, as it can be so overwhelming, it's a great place to take a break. And, this one in Graca, located in a newer park and garden, and away from tourists. Here are two great articles on Lisbon Kiosks: 1, 2.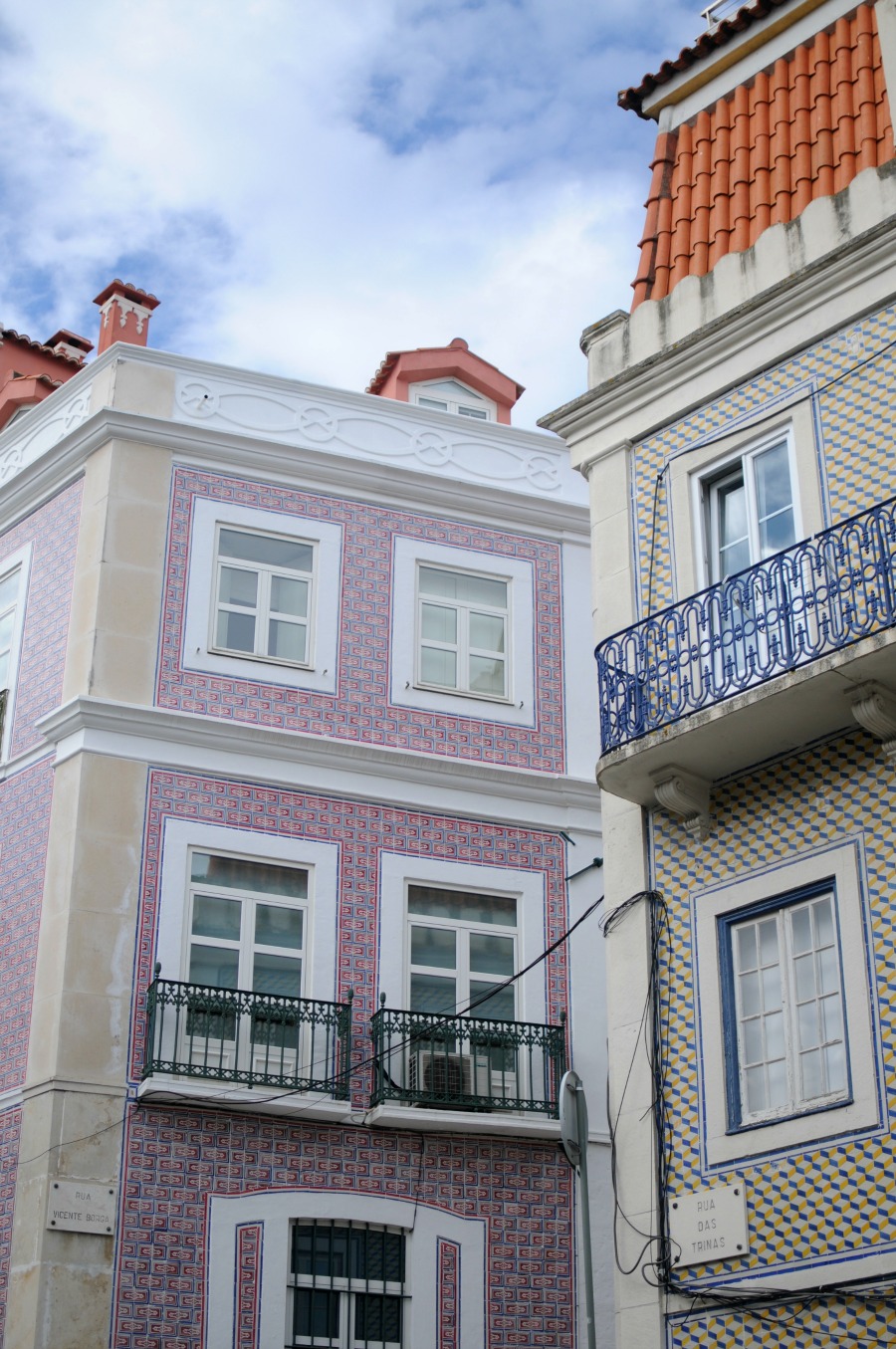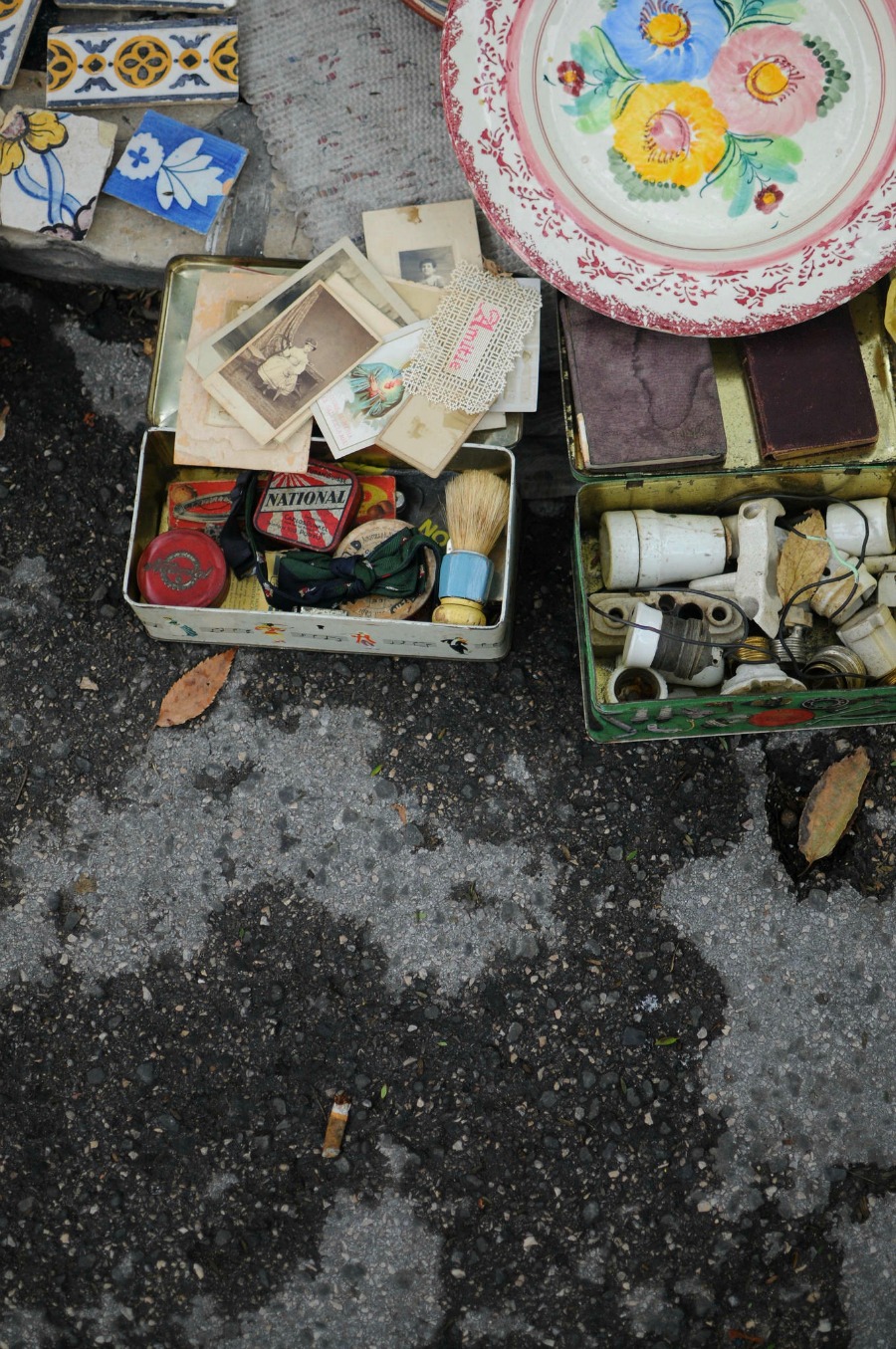 Markets:

Mercado CAP: This market often pops up at Mercado Figueira and it's one of my favorites for fresh seasonal food, chorizos, cheeses, traditional pastries, and organic produce.
Organic Market: Every Saturday there is an organic produce market in Principe Real. It's one of my favorites.
Mercado Ribeira: I love to visit the produce market and flower stalls in the early morning from 7-11. Here you will see a traditional Portuguese fish market among other nice produce stands.The other side of the market is new and like a culinary tour of Portugal created by Time Out, but I prefer the early morning market as it's much less touristy.
Mercado Campo D' Ourique: This is like a miniature Mercado Ribeira in a residential section of Lisbon. I really like this small market and the restaurant vendors here.
Feira Da Ladra: This is the famous flea market! It happens on Saturdays and Tuesdays in the mornings until 3. Shouldn't be missed if you like thrifting for treasures! Just the displays are inspiring.
Mercados no Museu: This pop up market is located at the botanical garden every 3rd weekend in Principe Real. Featuring handmade products and local food, it's always a favorite and the setting is sublime.
CCB Markets: Occasionally the CCB (modern art museum in Belem) has markets on their rooftop and the food portion is always really good!
Smaller flea markets: Throughout the city there are smaller, fancier versions of the flea markets with sweet little antique stalls. They pop up in parks throughout the city. Click the link for hours and places.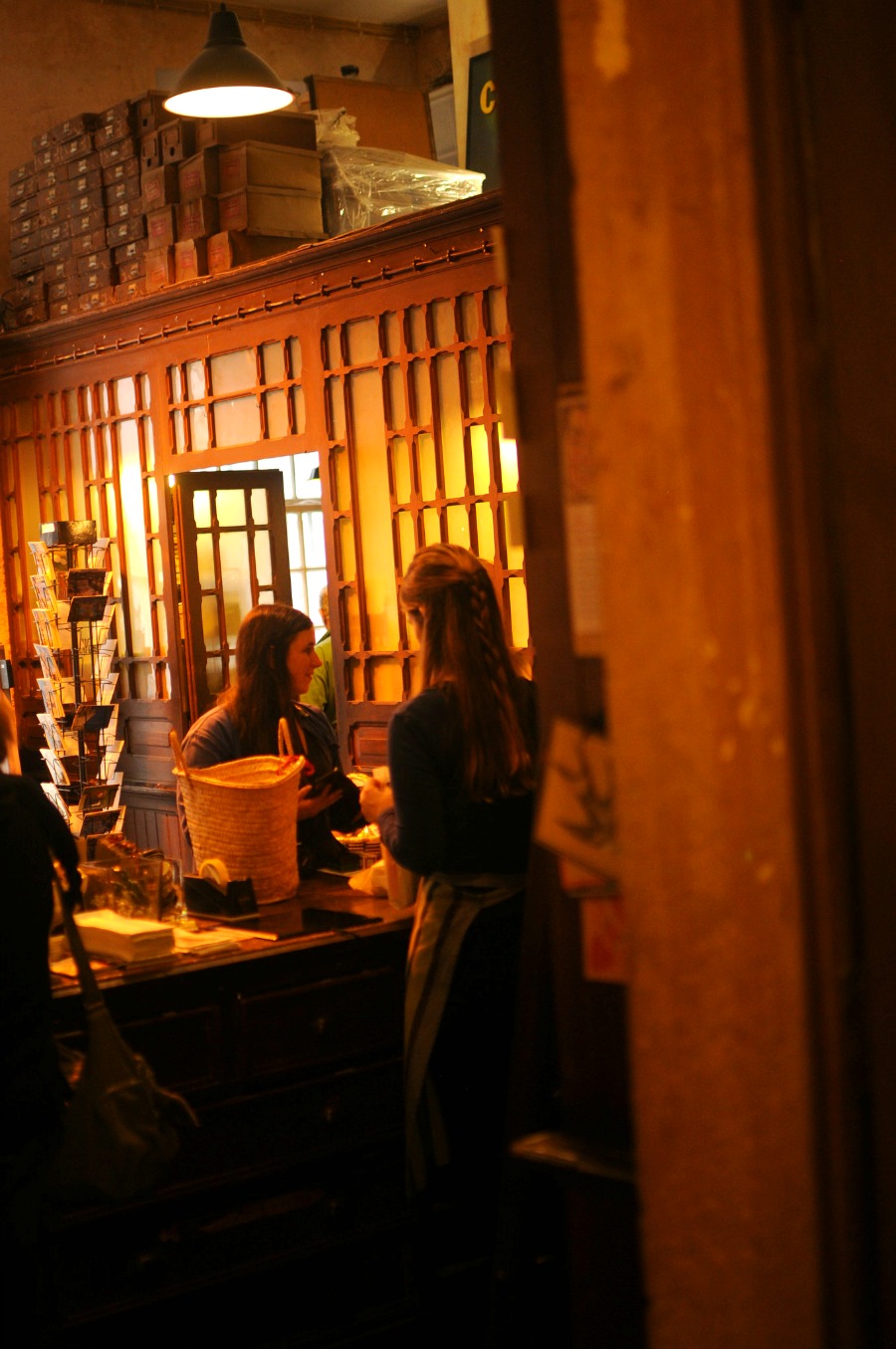 Boutiques:

Bisset Store: African textiles and a gorgeous selection of clothing including some lovely French brands.
Mini by Luna: A beautiful lifestyle store.
Artes e Letres: An offbeat, charming letterpress studio.
Burel: A refreshing, modern take on the traditional Portuguese wool products.
A Vida Portuguesa: Self-named, "The most beautiful store in Lisbon" and it´s really true. You must see both locations, both full of traditional and new Portuguese products. Beautifully curated.
Cavalo de Pau : A lovely interiors shop with a modern meets vintage style.
Noto: A modern interiors shop with gorgeous ceramics, incorporating some traditional products with new.
Rua da Conceição haberdasheries: Stroll this street for simply sublime, old-fashioned haberdasheries.
Companhia Portugueza do Cha: The most beautiful tea shop you´ve ever seen! They carry tea from around the world as well as Portugal´s own tea, as they have the only tea plantation in Europe. The tea accessories are beautiful as well.
Caulino Ceramics: One of my favorite ceramic shops in Lisbon and they hold workshops too!
Teresa Pavao:A stunning little jewel of a ceramics shop in Alfama.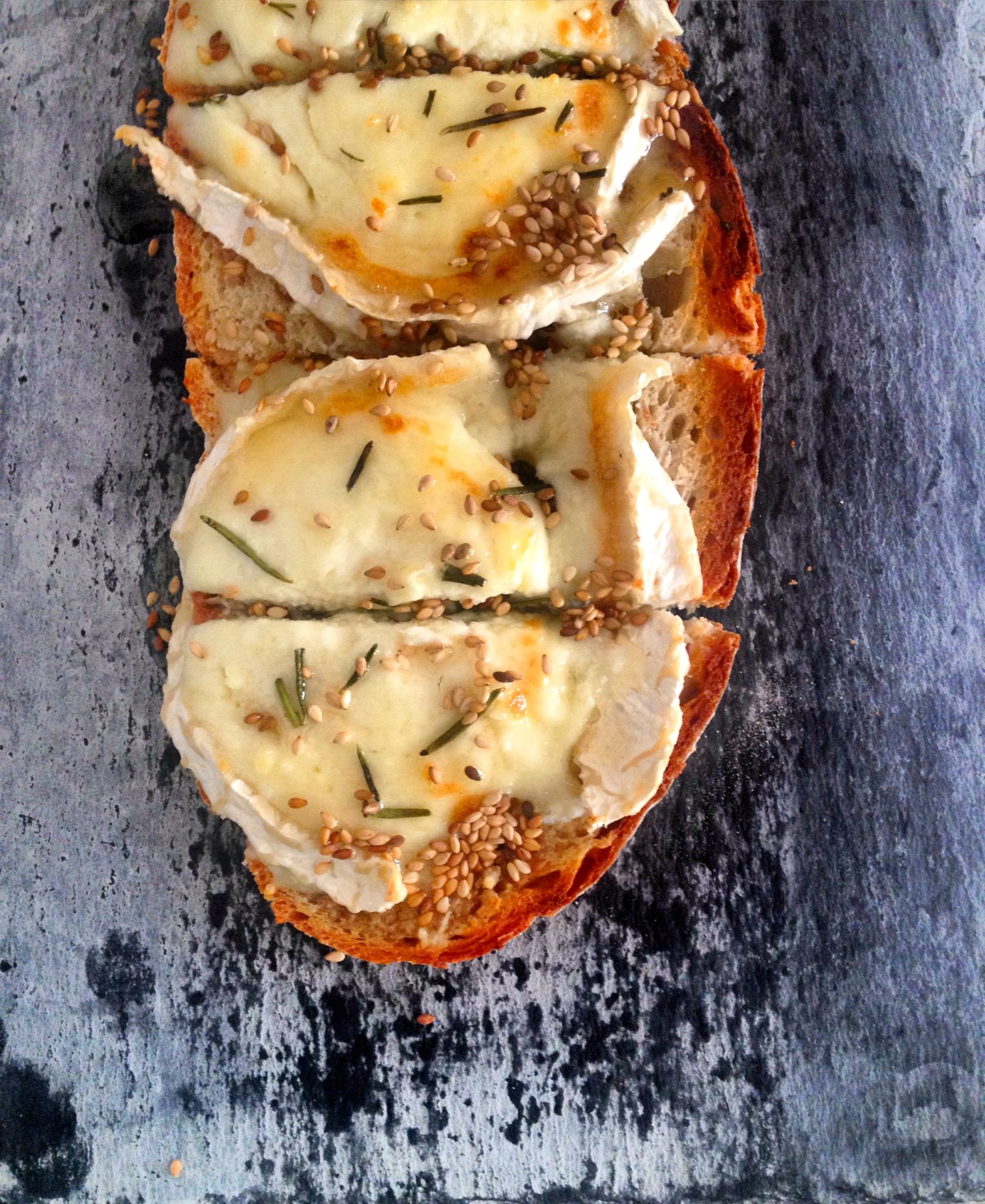 Food:

A Taberna da Rua das Flores: This is my favorite restaurant because they make traditional Portuguese food with a modern twist and the menu is always changing. It´s super popular and they don't take reservations but it's definitley worth it. My last trip there, a friend and I sat on pillow lined stairs, eating a lantern-lit meal and the food blew me away yet again. The waitress was bringing out books to explain the fish to us. One of my favorite restaurant atmospheres as well. Seriously a must visit!
Cantina Baldracca: I am obsessed with this pizza place. The pizzas are so good (favorite is the asparagus and egg) and only 7 euro! You can go and split a pizza with a friend, and get a super fresh green salad of Arugula, all for 5.50!
O Afonso das Bifanas: This is my new favorite place. The bifanas are so flavourful and fresh! And only 2 euro for the most amazing, filling sandwich to take away, eat at the counter, or in the square next door. I almost don´t want to tell people. I never see tourists here, just adorable grandpas.
Zapata: Authentic, Portuguese seafood. Hole in the wall and super busy but always good!
Manteigaria: Popular but a delicious place to get the traditional Portuguese Pastel de Nata, the custard tart.
Confeiteria Nacional: I haven´t mentioned a lot here, but I really love the old-school cafeterias and traditional bakeries and this one is the most beautiful and the quality of the food is wonderful as well.
See cafes above.

Museums:

CCB: The most beautiful modern art museum with a garden on the roof.
Gulbenkian: Features both a modern and classical museum, cafes, an amphitheater, and endless gardens. I love to spend Sunday afternoons here, and grab a pastry at O Pao Nosso, and a new magazine at Under the Cover, right across the street.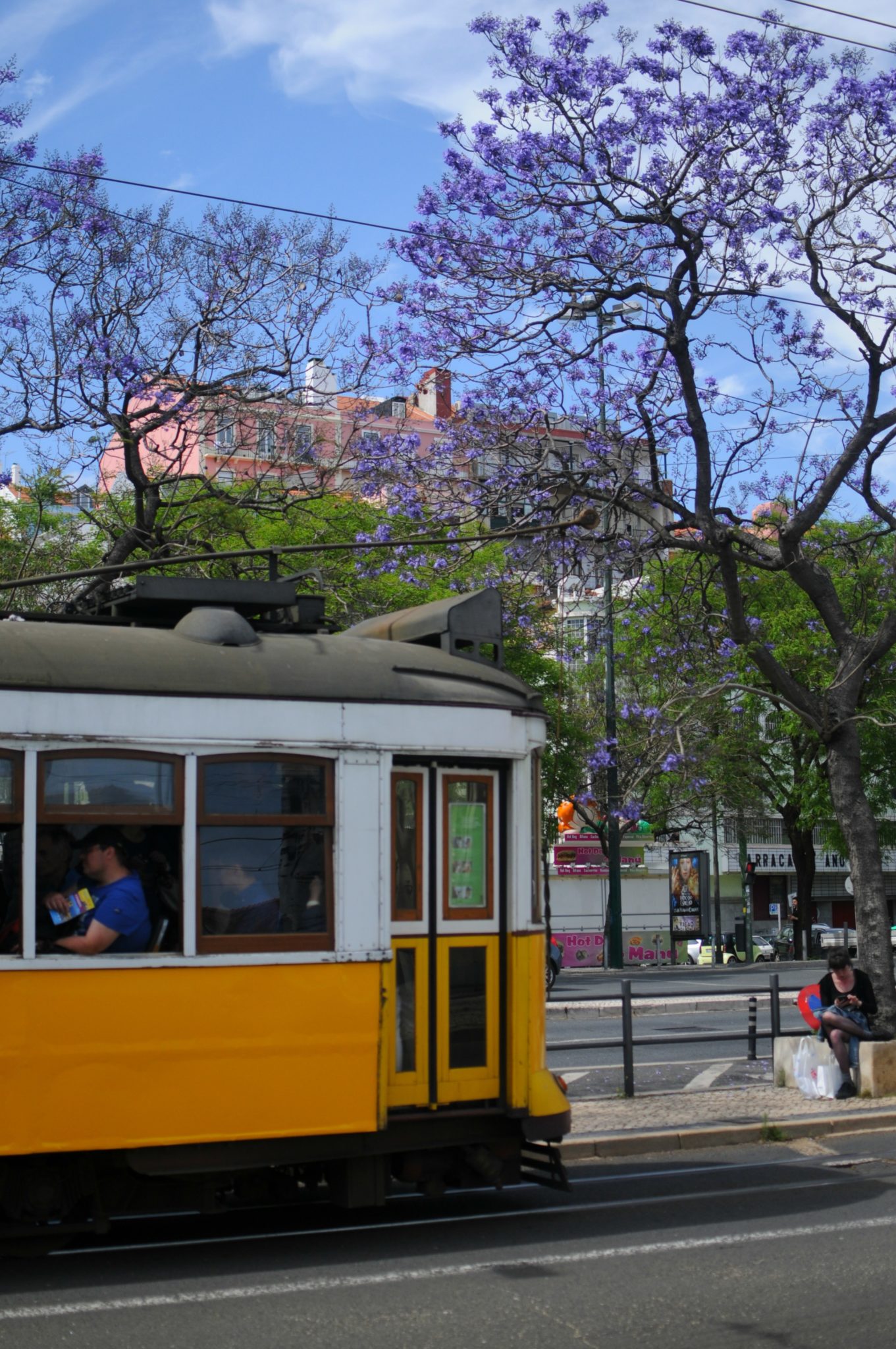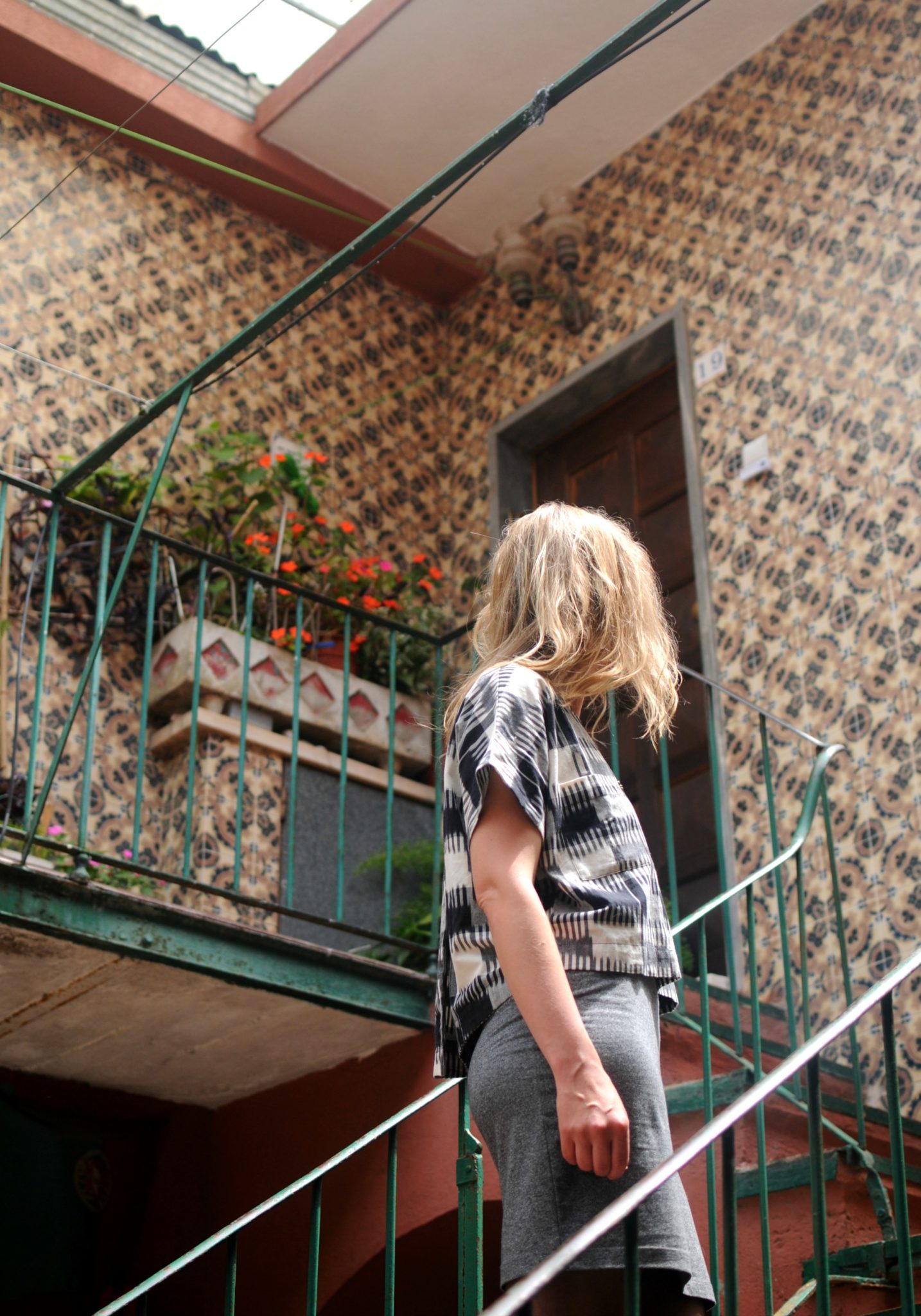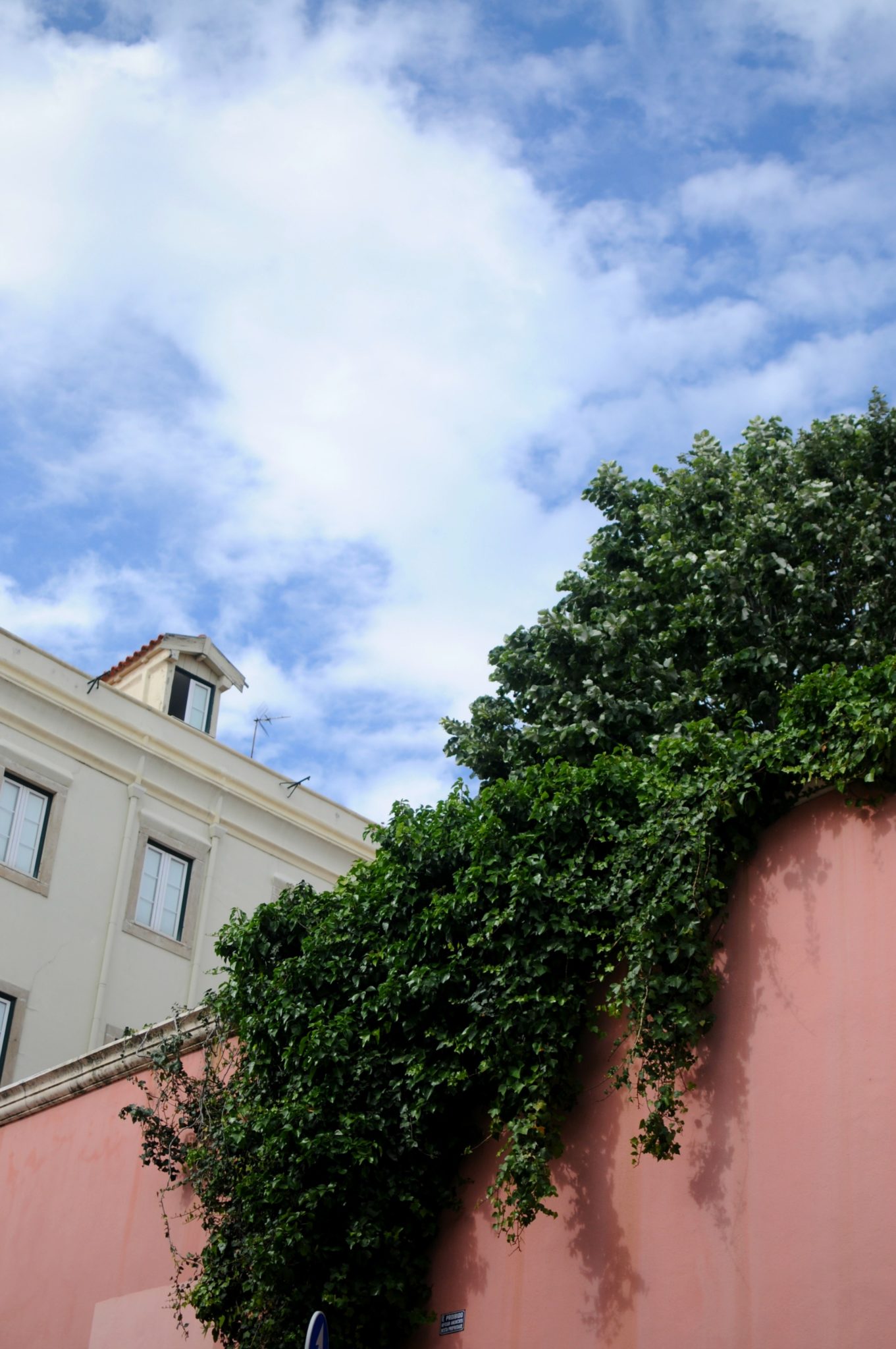 I actually had to edit this for space. I have so much more to share, but I hope this helps in your visit to Lisbon! Of course, I didn't find these places all on my own, a huge thank you to my wonderful friends here in Lisbon who have introduced me to so many of these spots. Share your own Lisbon favorites in the comments! Happy traveling!
P.S. For more visuals and my latest finds, please follow my ongoing Lisbon travel guide on Instagram.

Photos by Chelsea Fuss. First and last of my friend, Saara!