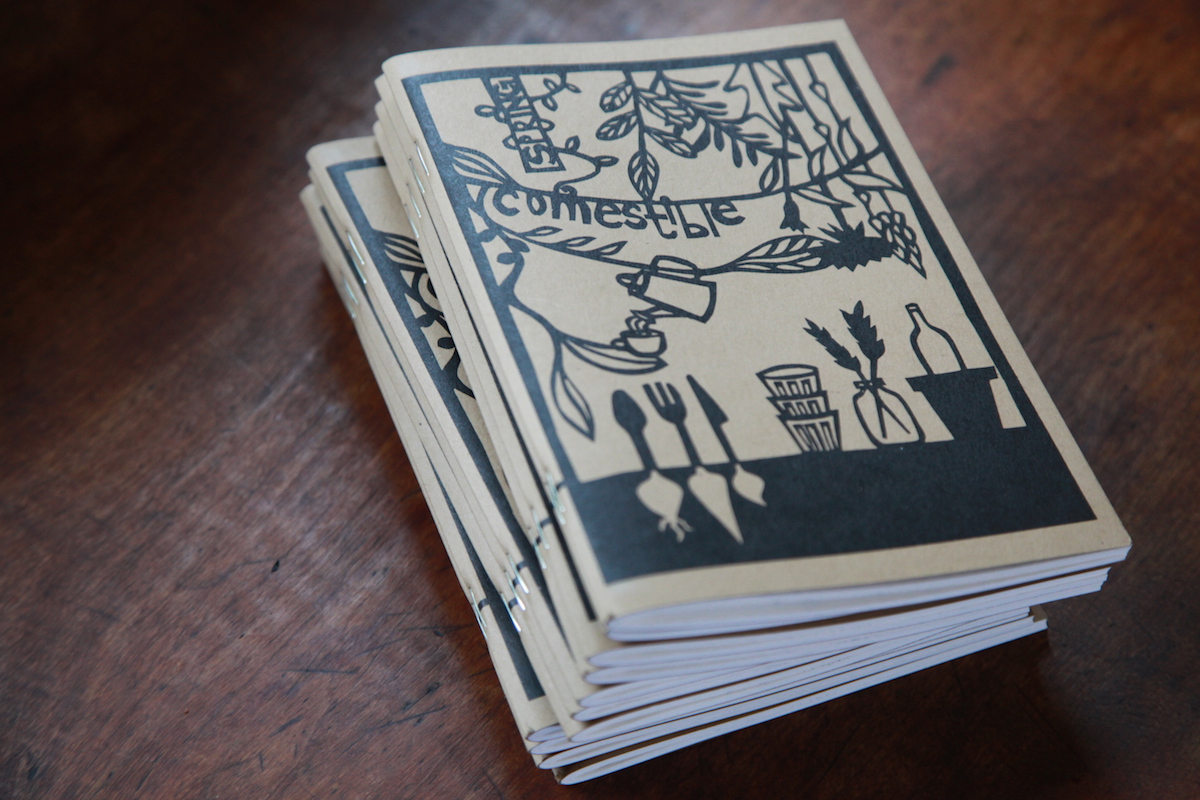 Anna Brones, a Swedish American, Paris expat, and fellow Northwest girl, writes the loveliest books (you can see them here). Her projects focus on coffee breaks, bicycling, good food, and living intentionally, but Anna´s approach to these subjects is timeless and lacking the preciousness that is often so common with these topics. She wrote one of my favorite books about Fika. Her latest project is a charming little zine, Comestible, focusing on food! And as much as I love making and viewing food photography, she´s left that out of the magazine, and it creates a quiet, and instantly refreshing publication focusing on interesting but accessible food.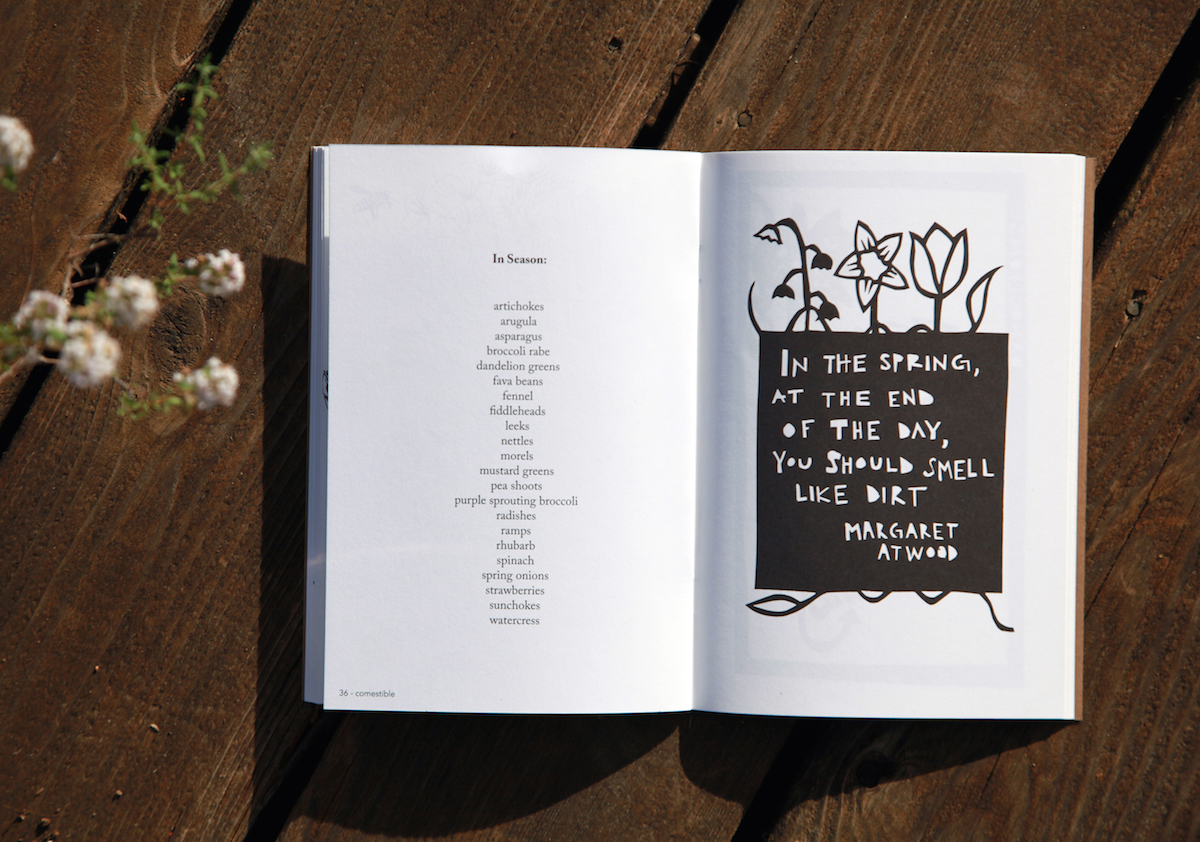 In Anna´s own words:
In this day and age we are inundated with food media; glossy food magazines, elaborate food blogs, celebrity status chefs. But has all of this made us eat better? Not quite.
We live in a world of extremes, obesity and fast food on one end and the superfood craze on the other. Certainly there has to be something in between. This is where Comestible comes in. Part food narrative, part food guide, part cookbook, this is a journal devoted to real food.
Comestible is themed by season, based on the belief that we should all live a little more in balance with the natural world, not just because it's what makes sense, but because it's what's good for us. There are guides to what's in season (think of it like a simplified Farmer's Almanac) and how to put that food to use; the kind of guidebook you wish was available next to the farmers market stand when you're wondering what to do with all those vegetables.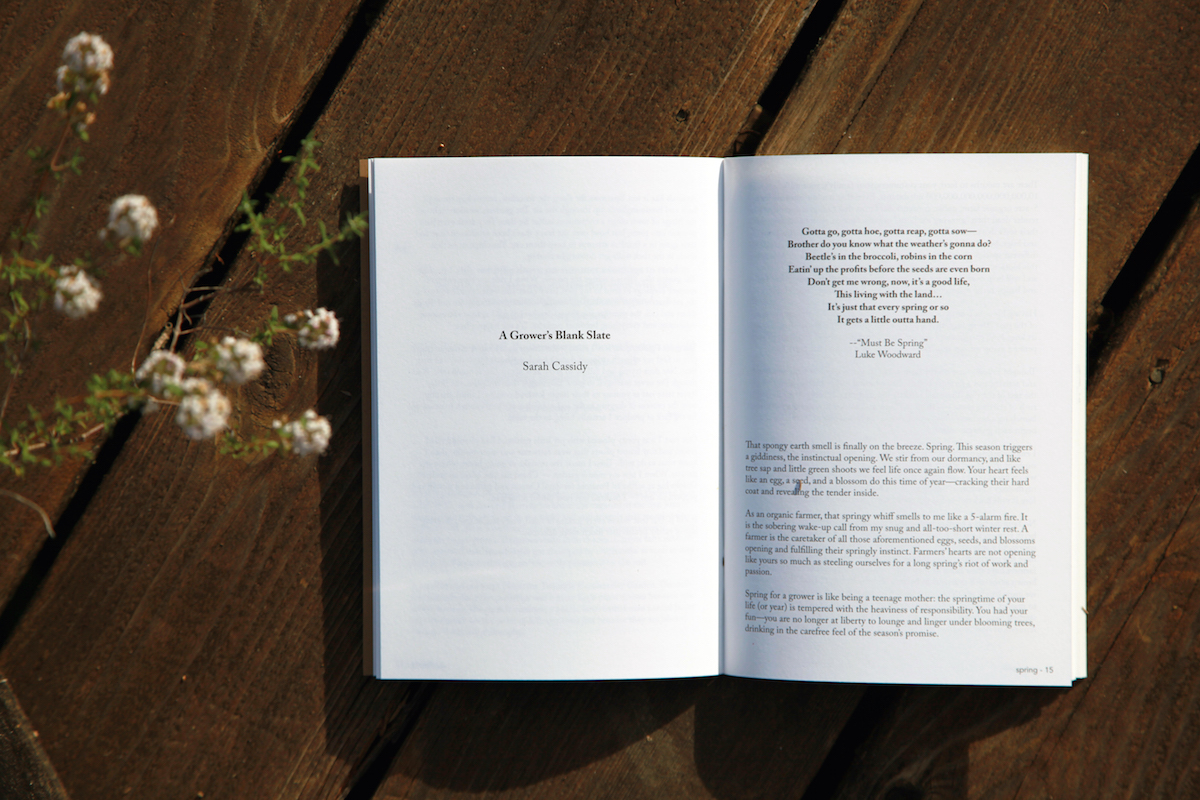 Instead of photos, Comestible Quarterly features Anna´s own paper cuts alongside pen and ink drawings. One thing I really love is Anna insists on paying writers, something that is fairly unusual in the independent publishing world and which I also am a huge advocate for. You can order the first issue here, the second here, where you can also support the Kickstarter fund. I hope you enjoy this special, homespun publication as much as I do!




Photos by Anna Brones.