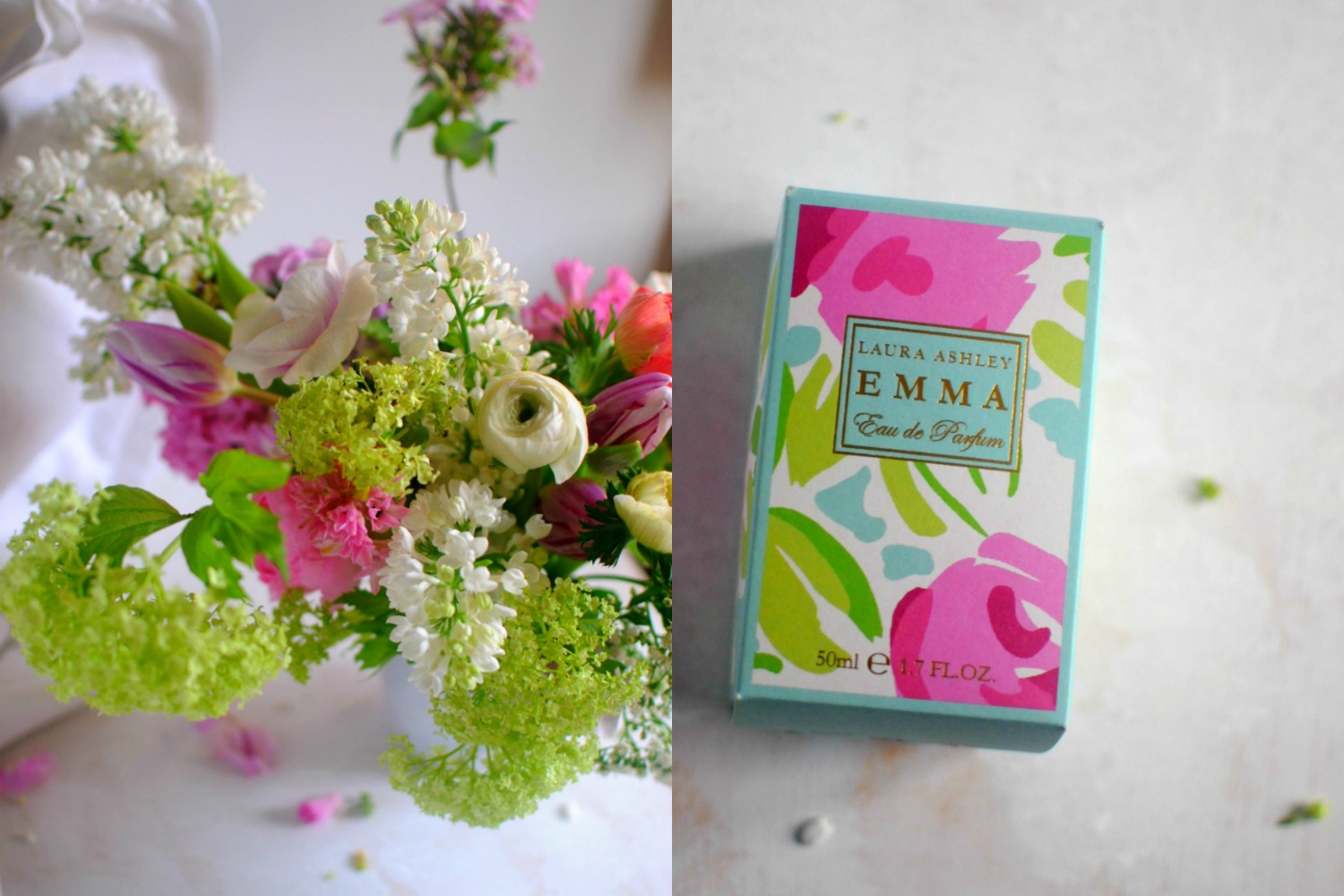 Think beyond roses for Valentine's Day, and instead create a lush bouquet of lilac, hyacinth, phlox, viburnum, anemone, tulip, ranunculus, and scented geranium for an abundance of fragrance and soft pastels, inspired by Laura Ashley's Emma perfume. During February, many flower growers begin to have bulbs like tulips, anemones, and hyacinths available from their greenhouses,making a refreshing option for Valentine's Day bouquet. And remember, Valentine's Day is for everyone, a wonderful excuse to gift your mother, grandmother, or yourself a beautiful bouquet like this!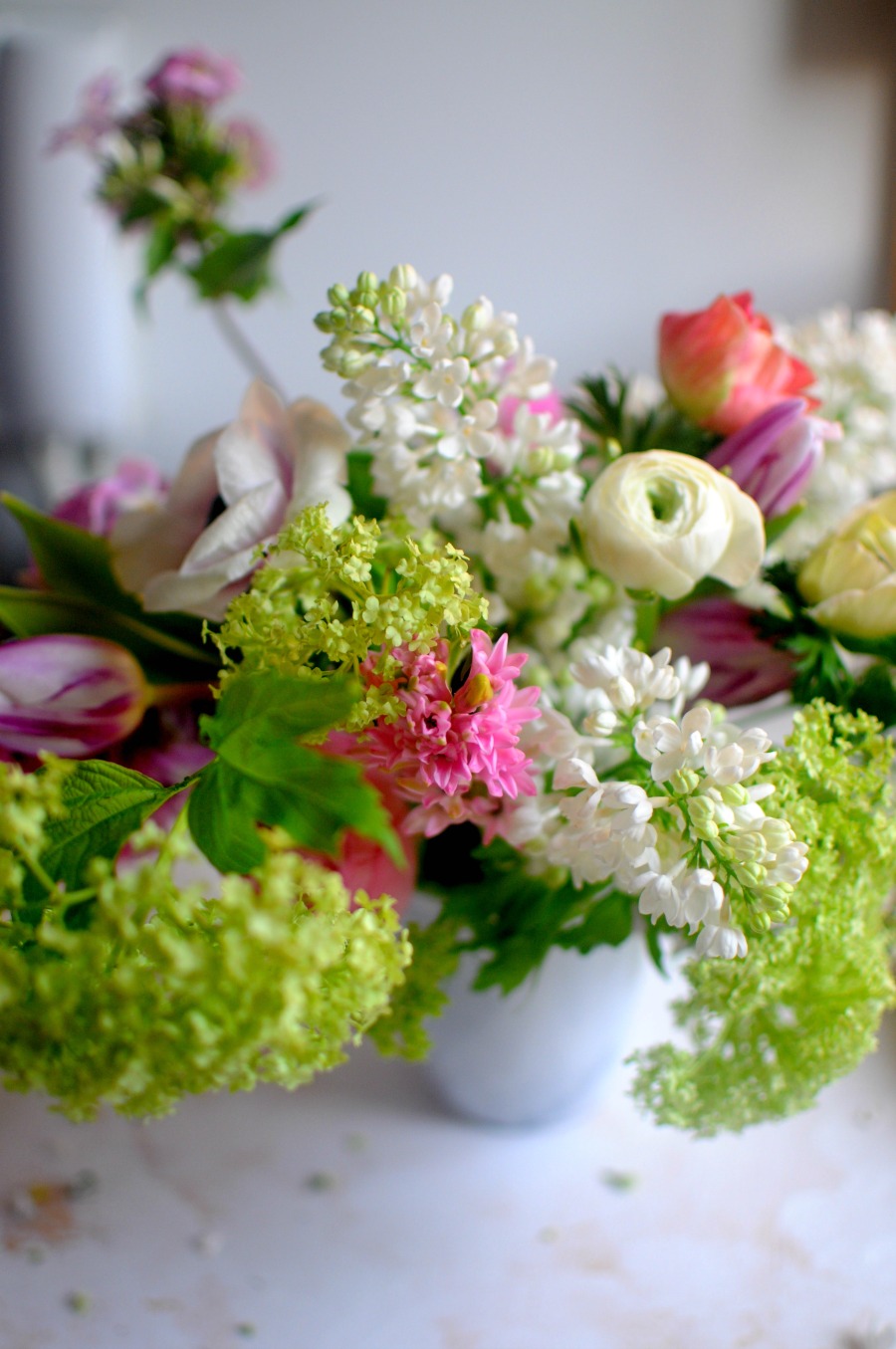 In creating this arrangement, I was inspired by the fragrance and pattern, Emma, from Laura Ashley which was a big part of my childhood growing up. My mother, sisters and I would make special trips to the city to visit the Laura Ashley store, always testing out the perfumes as part of our visit. We would spend hours in the store, trying on dresses, studying fabrics, making sewing plans, and usually leaving with just a few small items, and once in a while a dress, if it was a special occasion like my sister's wedding.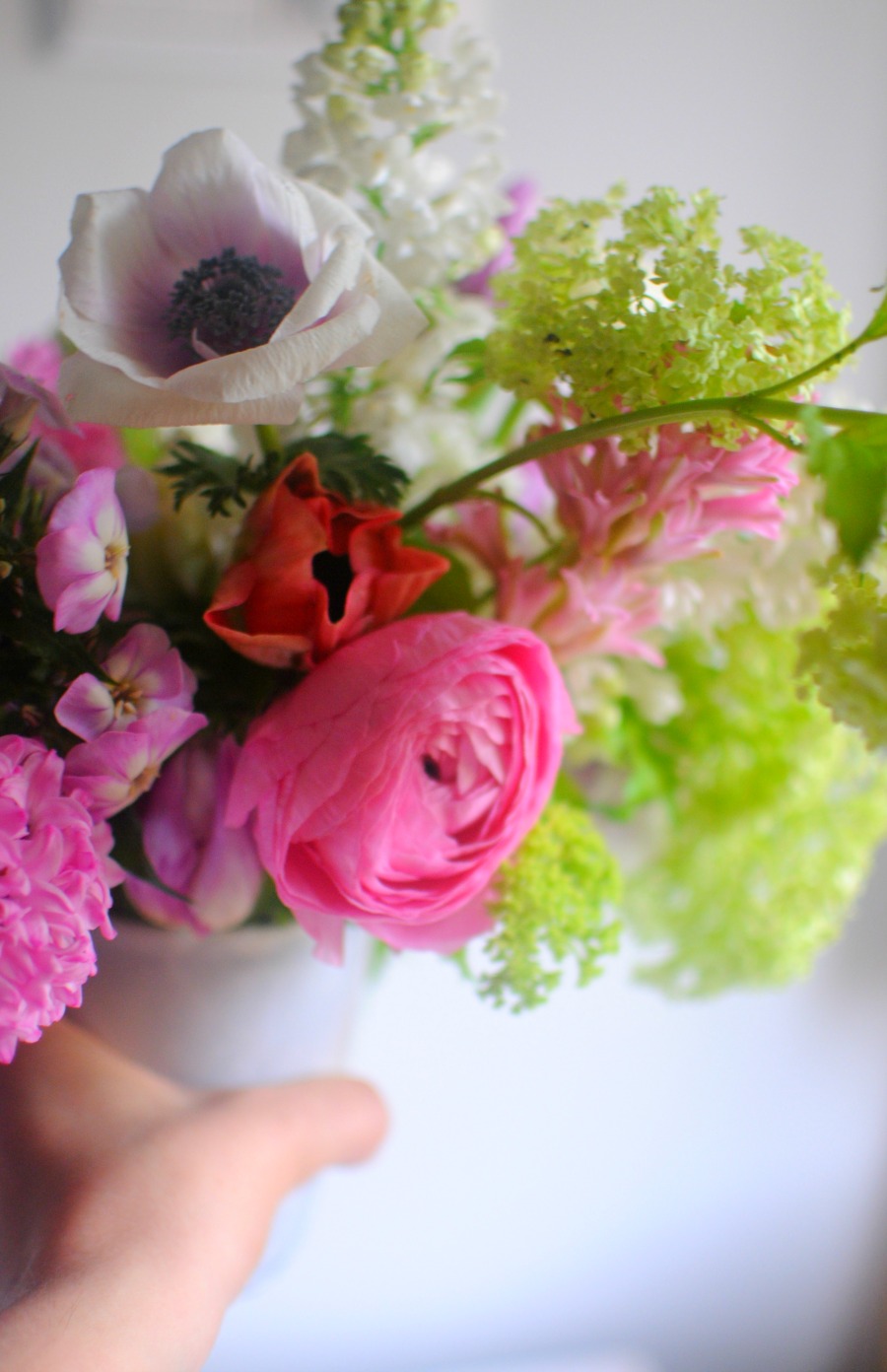 Emma, the fragrance, was named after the original Laura Ashley's youngest daughter. I've always loved the vintage, watercolor floral pattern, and the fragrance is softly floral with a touch of lemon balm. The beautifully floral patterned box would make such a sweet gift alongside this luscious bouquet.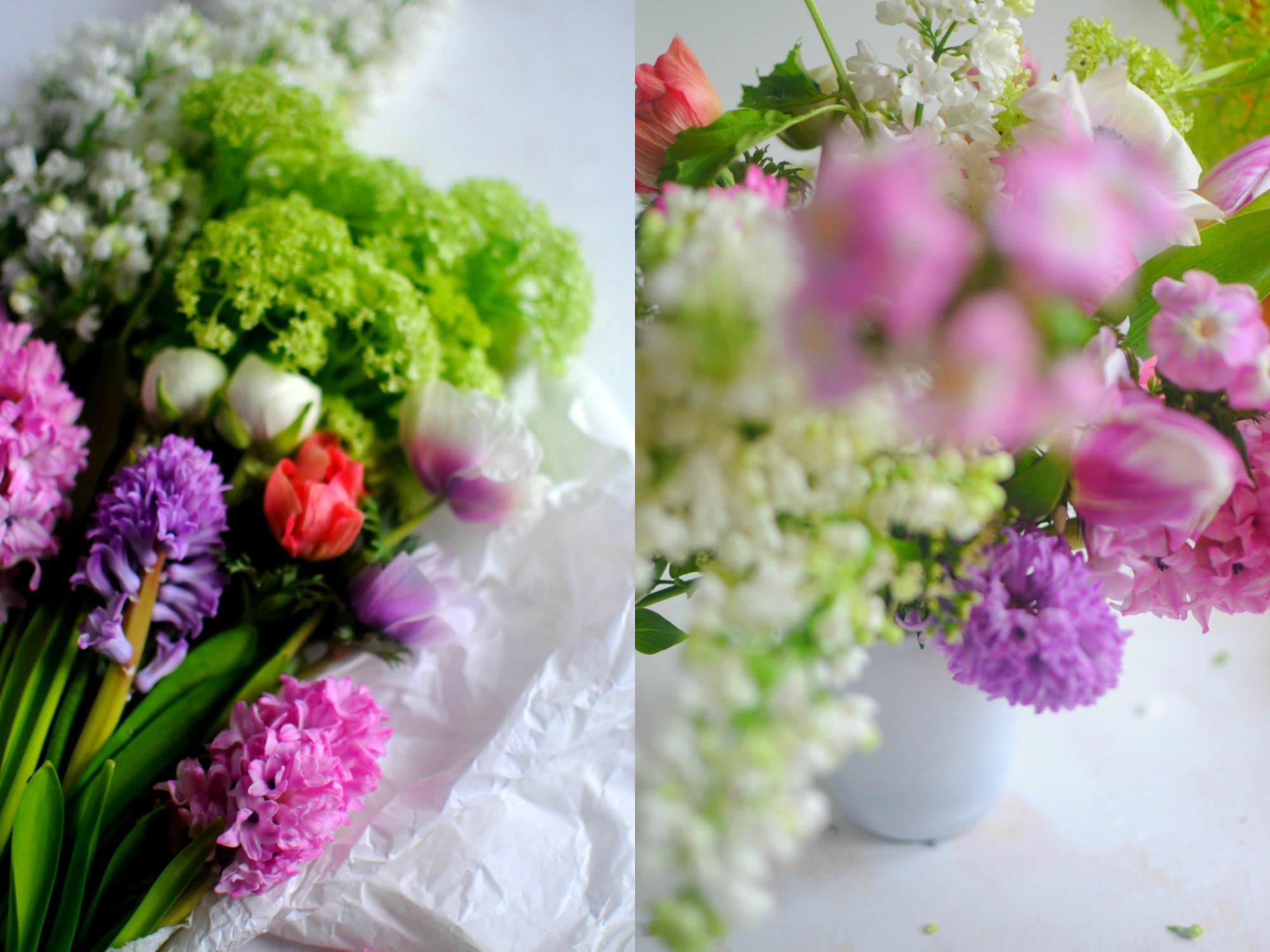 Learn how to make the bouquet yourself, below!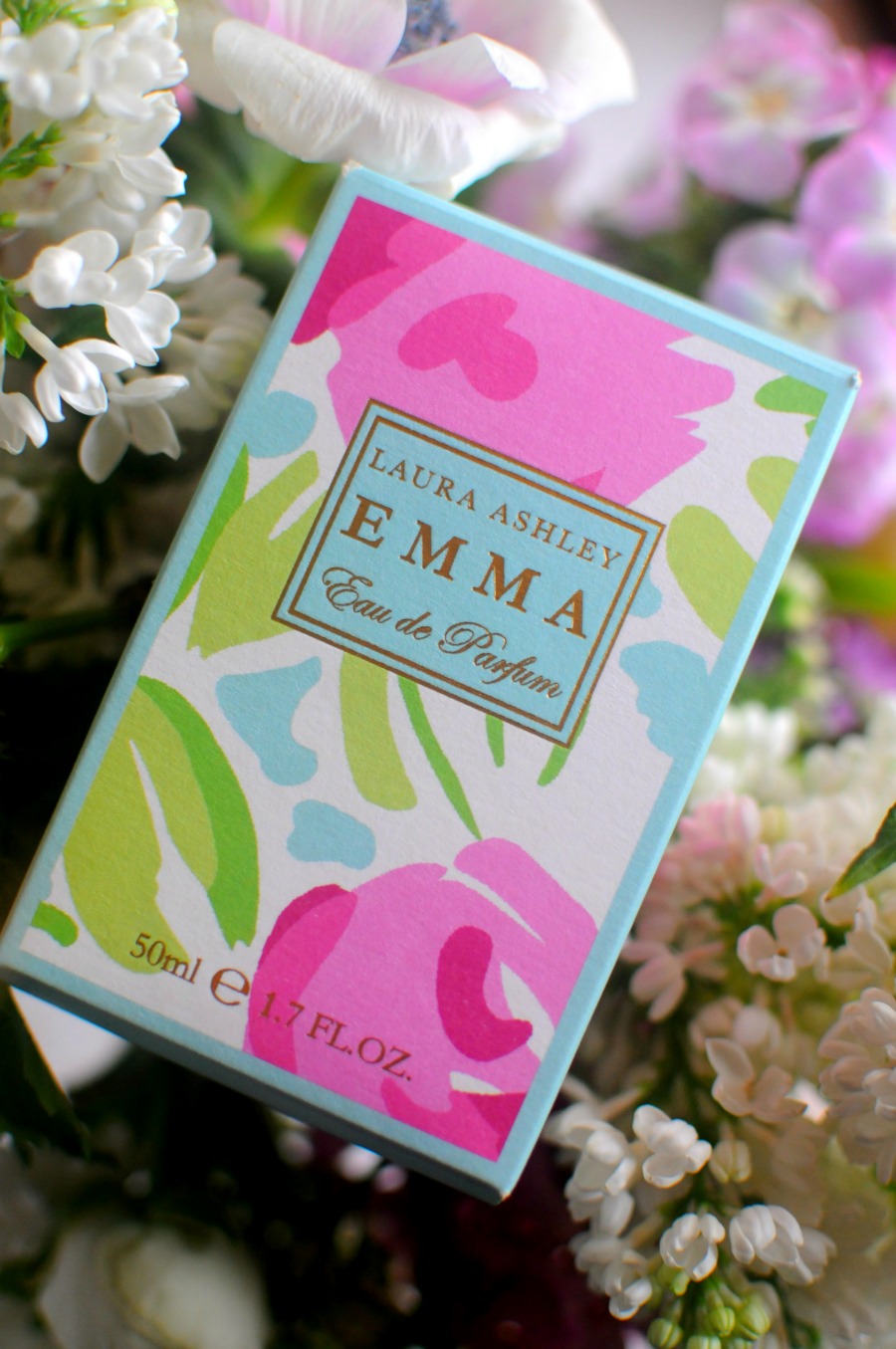 Recipe:
3 hyacinths
2 lilac
3 phlox
2 viburnum stems
5 tulips
3 ranunculus
2 scented geranium
1 modern ceramic vase
Directions:
Start with the bulkier flowers at the base like hyacinth, placing at different heights, add in the lighter flowers, then the taller flowers to add negative space, lastly, place the filler like the phlox and viburnum in any holes. Remember to always have some flowers that cover the rim of the vase and the tallest stem should be around 1.5 x the height of the vase. Follow the lines of each stem. It should be casual, and soft, so just have fun!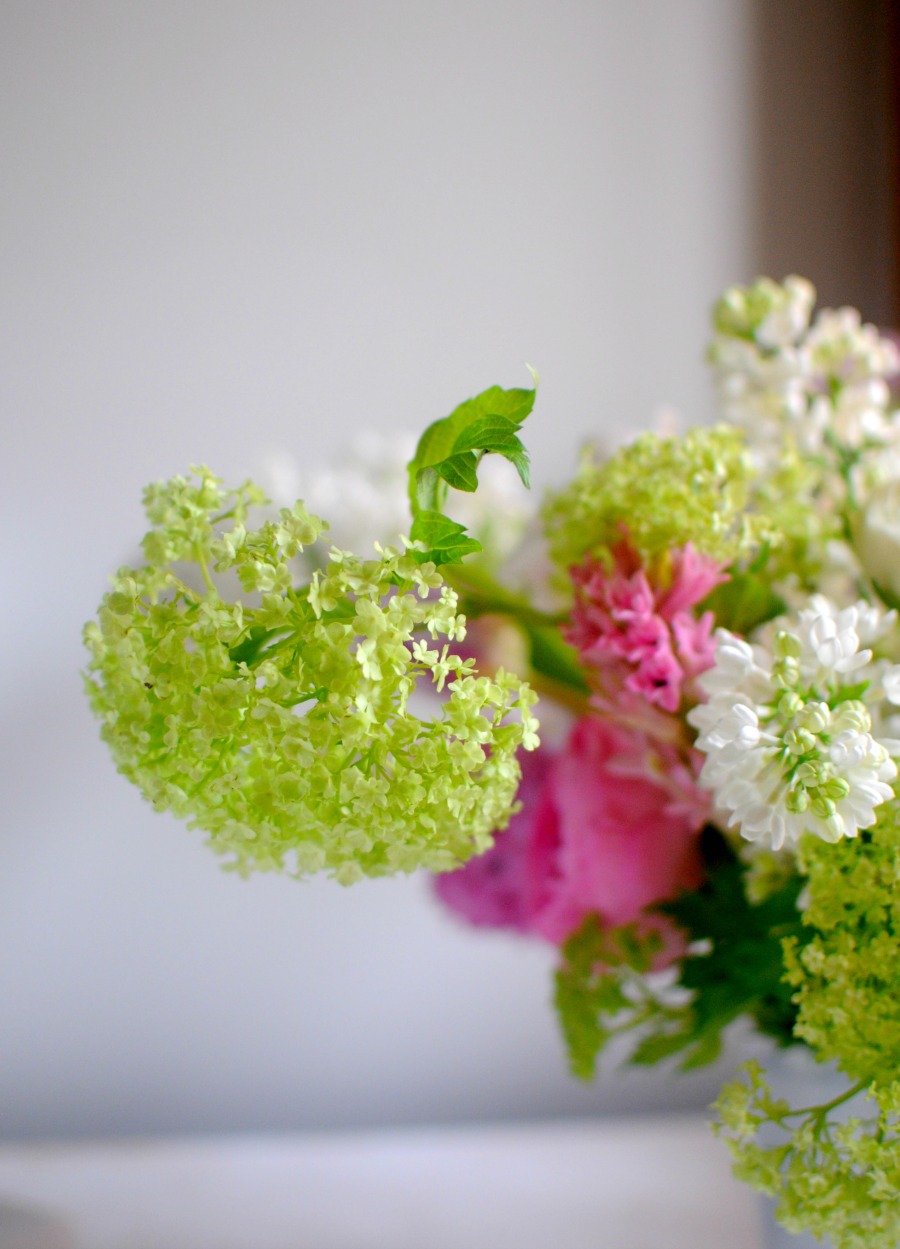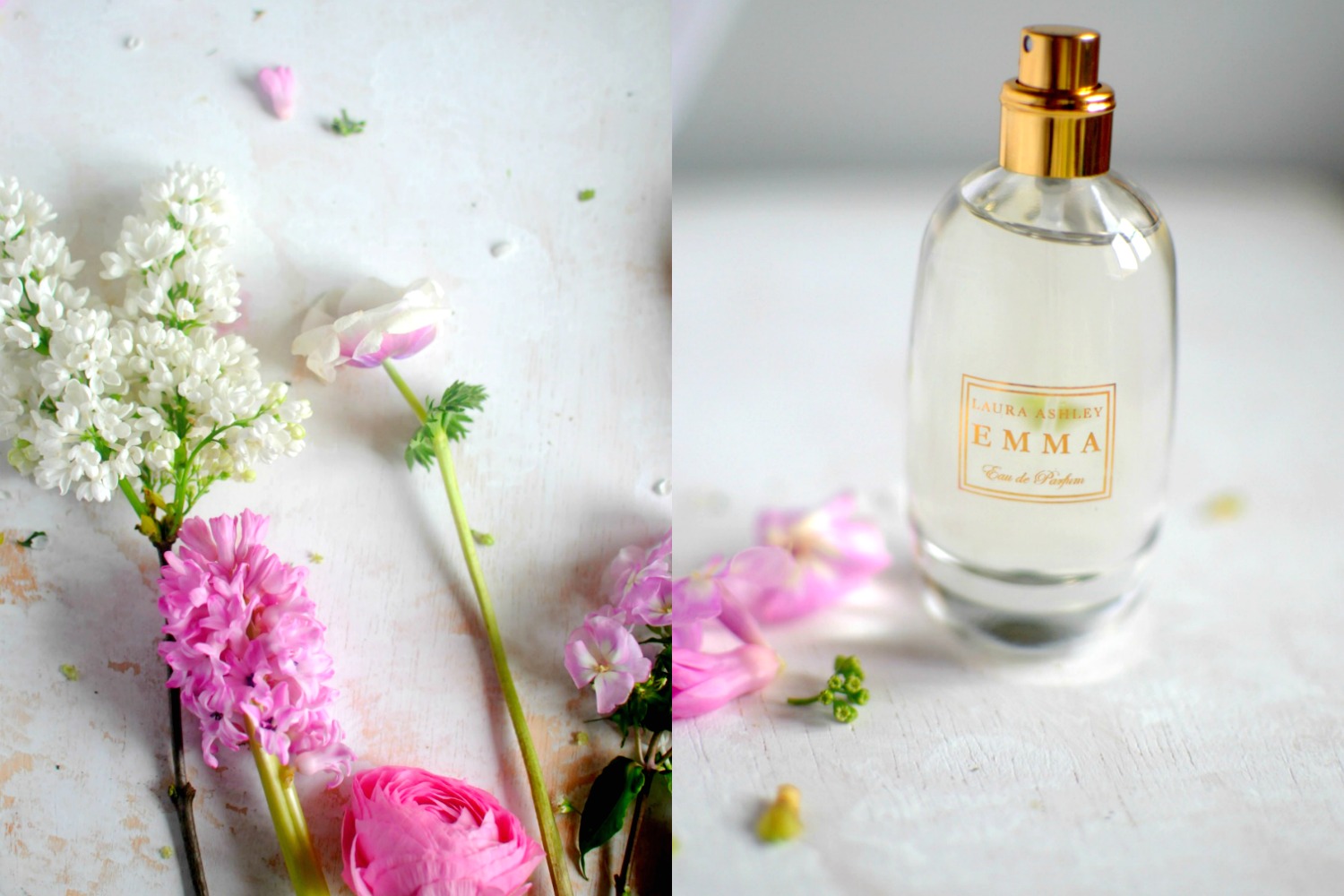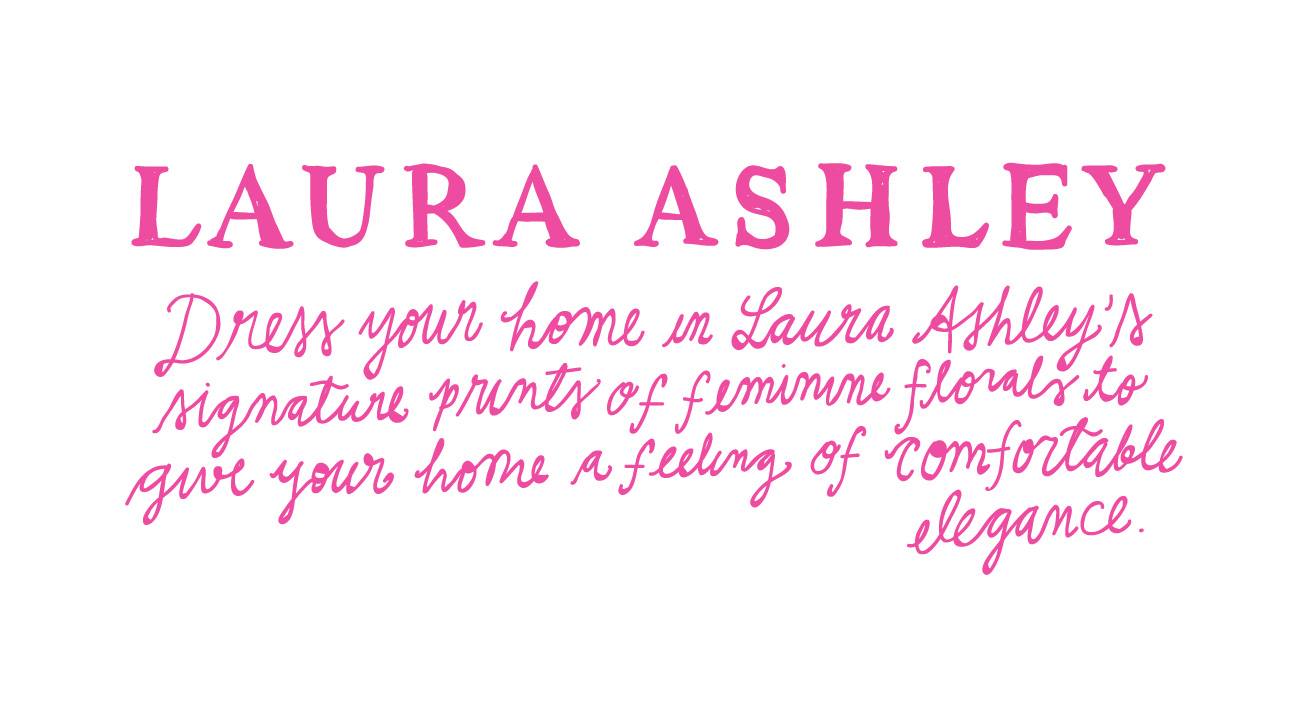 Photos: Frolic! This post is sponsored by Laura Ashley. Illustration by Saara Helkala.