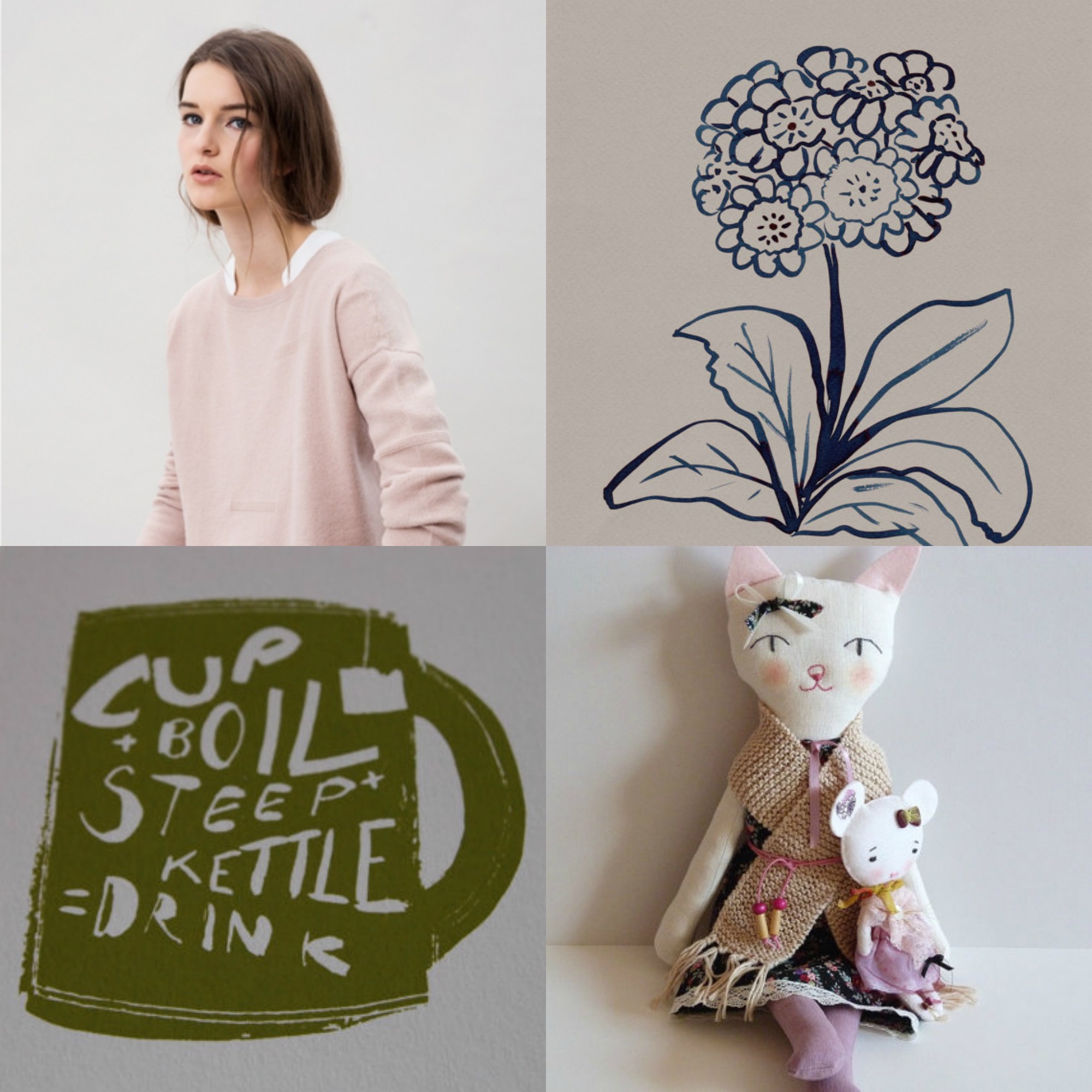 If you are participating in gift giving this season, or just looking for some lovely handmade or thoughtfully sourced gifts, take a look at my picks from our sponsors. Frolic! is supported by a fantastic group of makers, artists, and shop owners who carefully source their products or make them by hand, themselves. A selection of my favorites, below:

1. Alpaca sweater from Noncha.
2. Floral notecards from Lucy Auge.
3. Tea instructions from Luda Melin.
4. Sophie rag doll from Paloma Creations.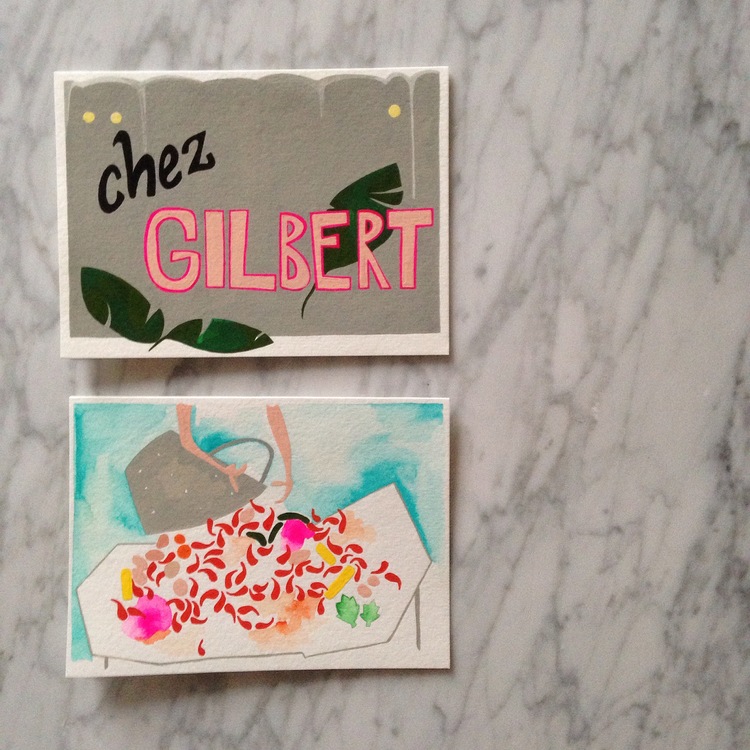 Cards from artist, Erika Beth Da Silva.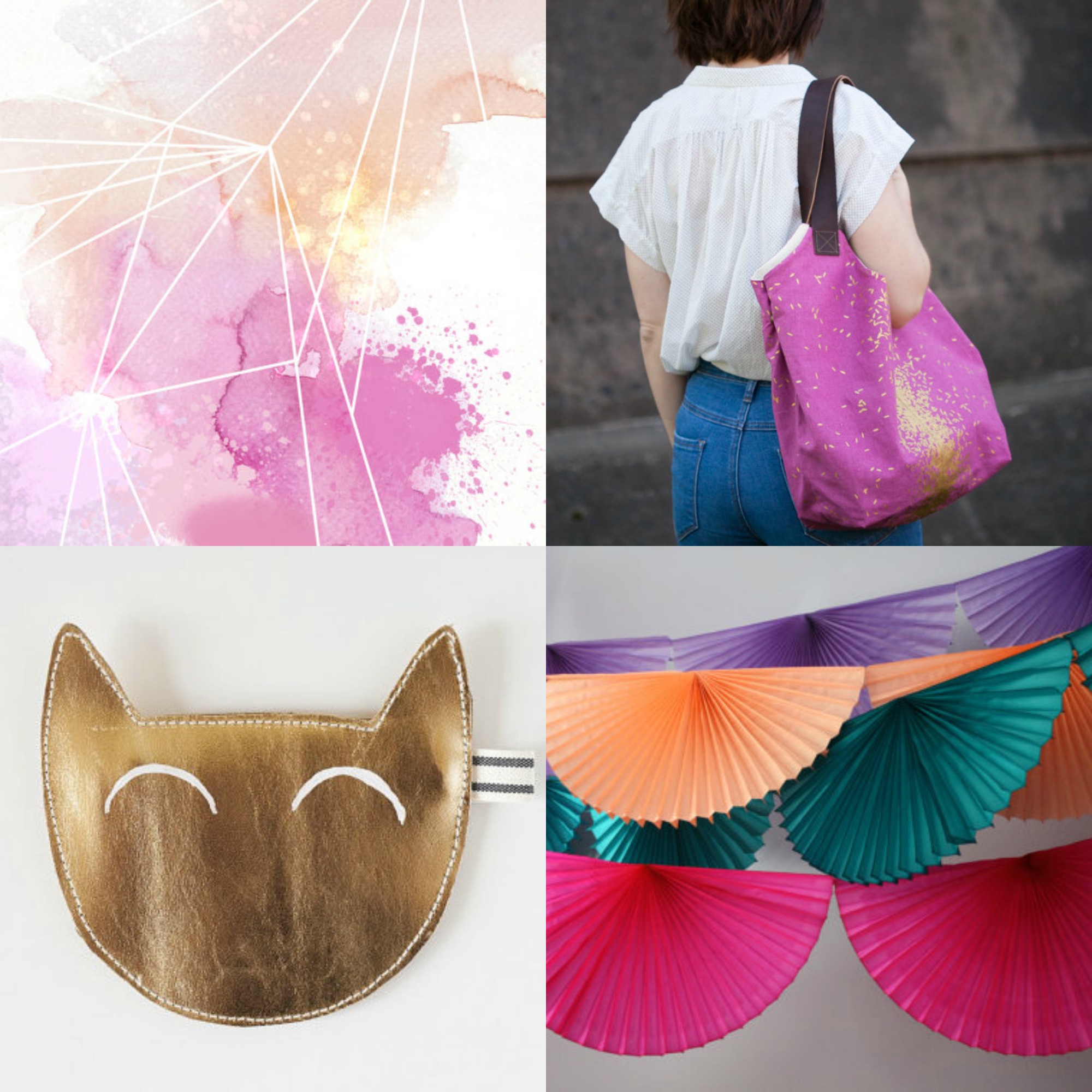 1. Watercolor print from White Doe Prints.
2. Sparkly linen tote from Coco & Frankie.
3. Kitty coin purse from Little Bright Studio.
4. Party decor from Pom Love.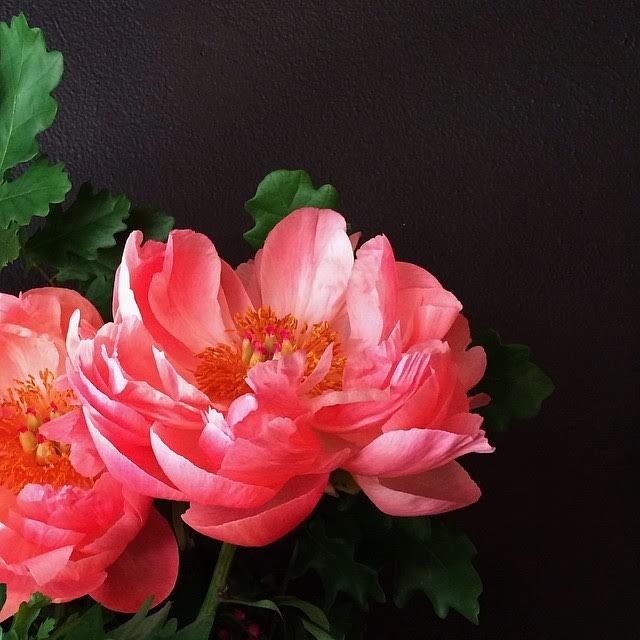 Striking peony print from Sweet Eventide Photography.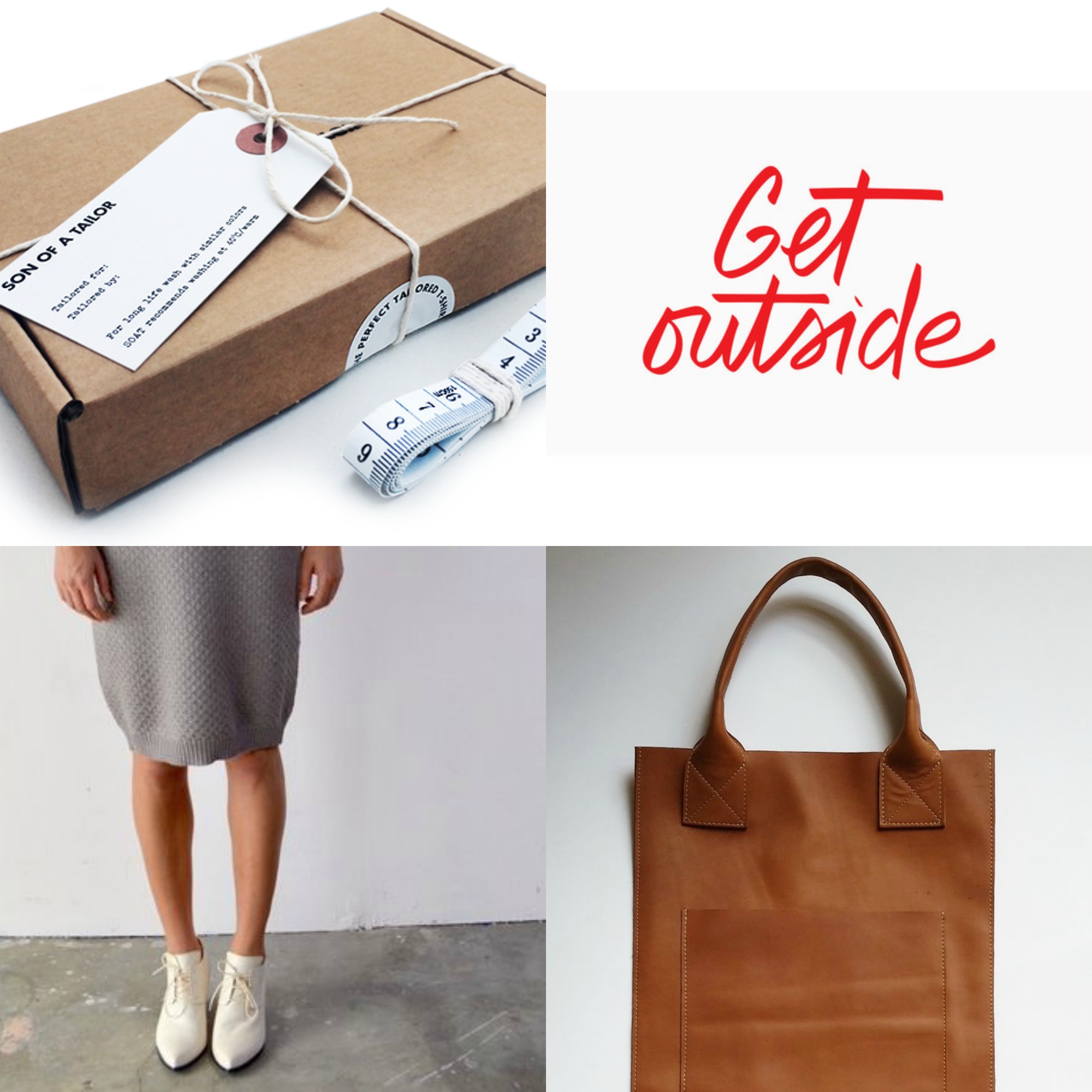 1. Custom t-shirt from Son of a Tailor.
2. Get Outside notecard from Scout's Honor Paper.
3. Merino dress from Noncha.
4. Tote bag from Project 226.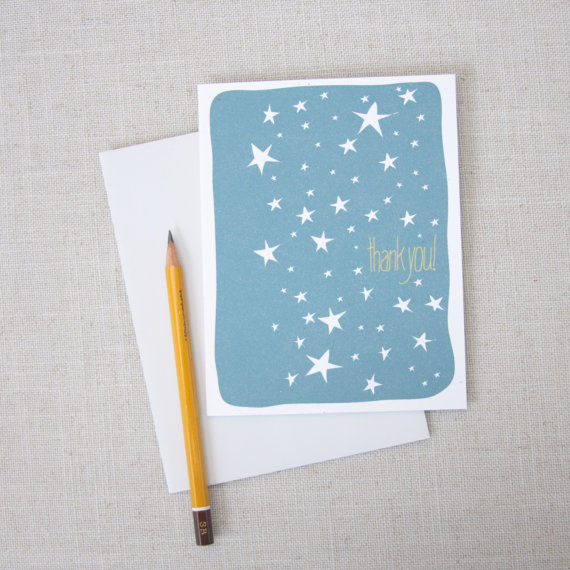 Starry card from ACBC Design.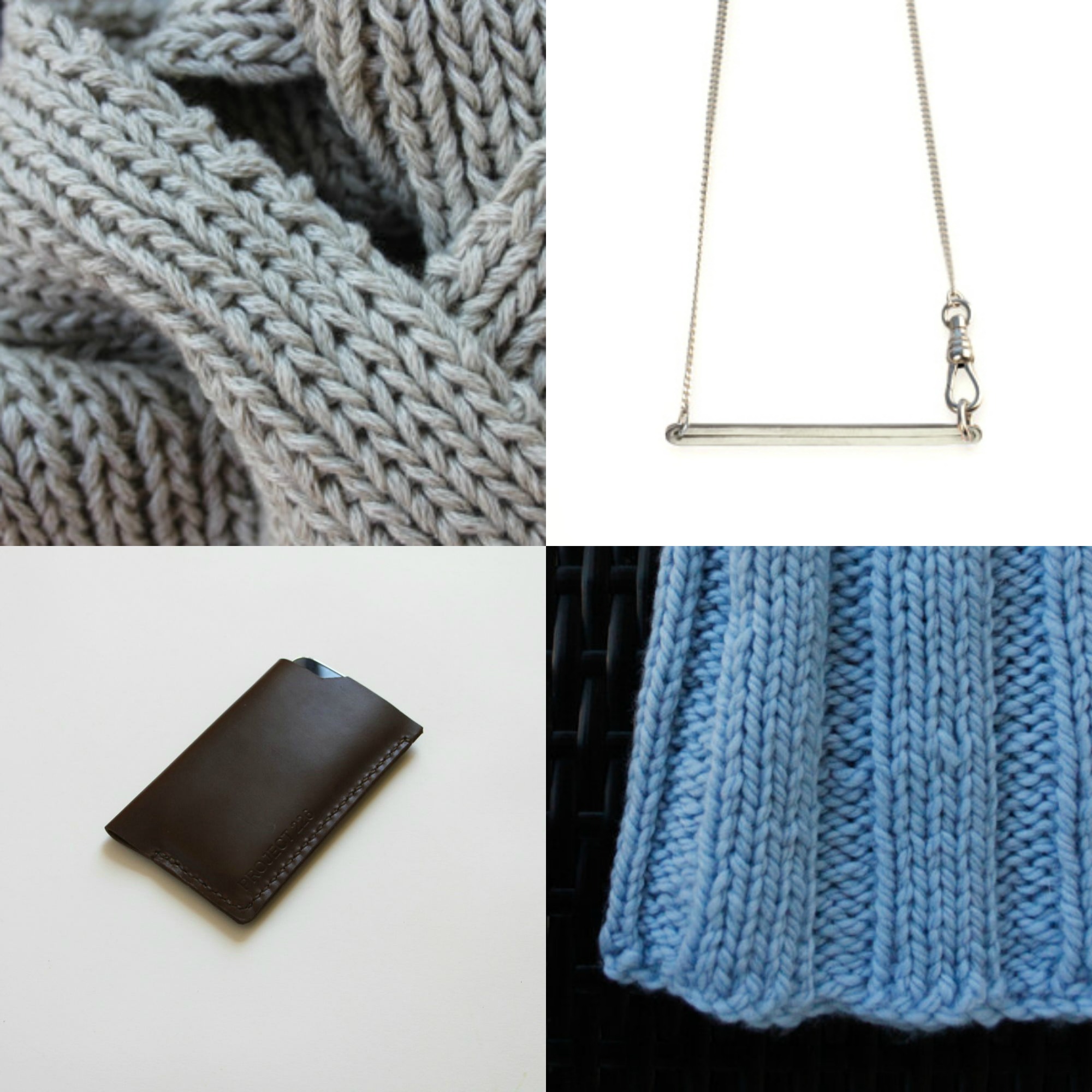 1. Organic cotton scarf from One Knot.
2. Necklace from Noncha.
3. Phone case from Project 226.
4. Blue Hat from One Knot.

A huge thank you to our Frolic! sponsors and enjoy shopping!
xo
Chelsea

Photos courtesy of respective artists.