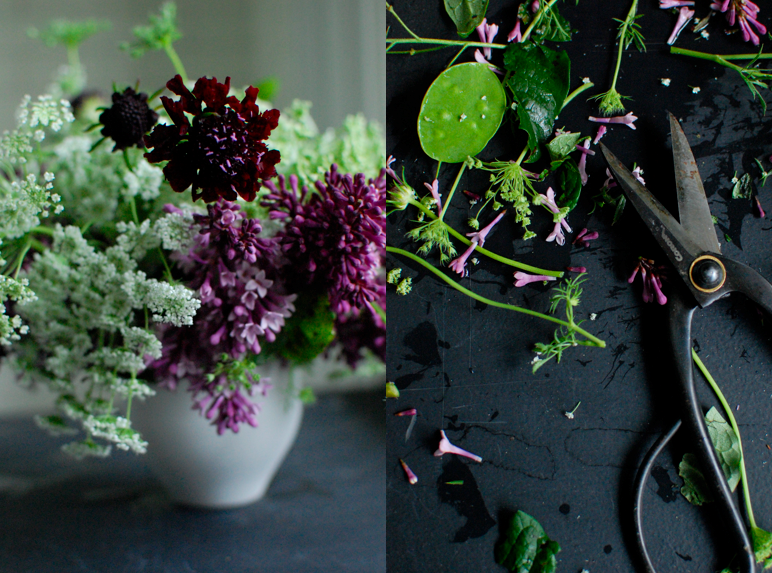 I've buried my nose in this bouquet at least half a dozen times since making it. I have a thing for wild bouquets lately. This one is made from lilacs, queen anne's lace, scabiosa, and money tree. The vase is something I picked up at the Remodelista Market and is made by Lilith Rockett who does amazing work.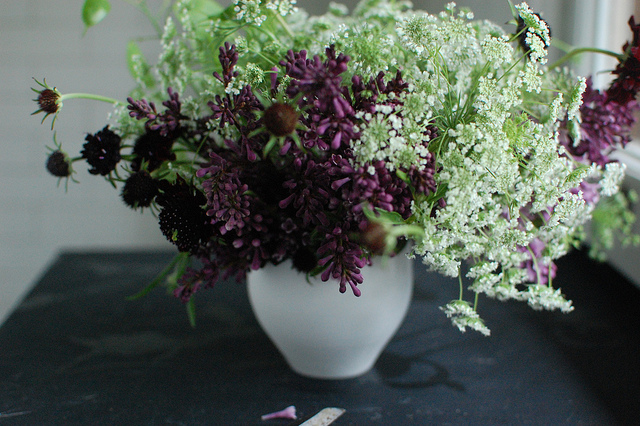 Recipe, instructions and more photos here.
Photos and flowers by Chelsea Fuss.