Say Hello to Lauren Willhite, the new Frolic! intern. Lauren is a graphic designer by trade (pattern design is her speciality) and has a gorgeous new blog, Color Collective. Here's a little bit about Lauren: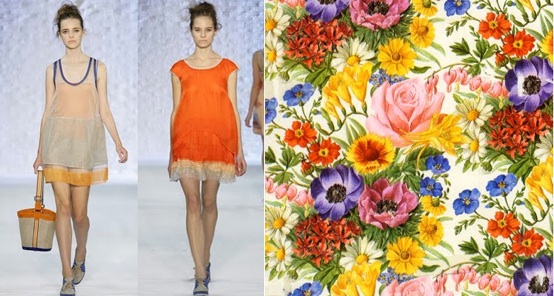 "I have always been passionate about art, photography and computers and that's why I became a graphic designer."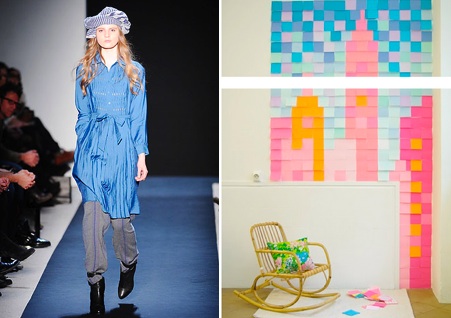 "My style is simple, fresh and colorful."
A few favorite things:
Band: New Kids on the Block
Food: Indian
Place: Spain
Flower: Tulips
And here's the lovely Lauren on her wedding day: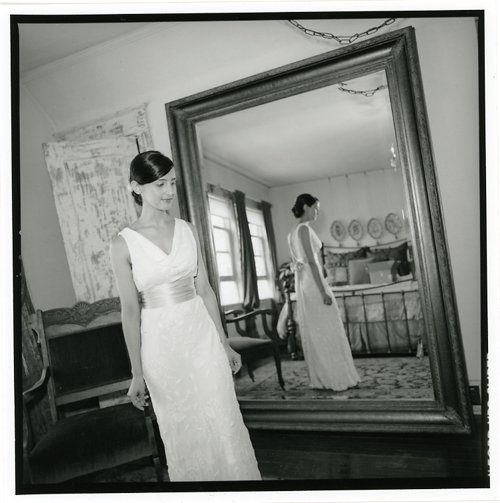 Lauren helps to source posts, keeps me organized, and assists on photo shoots. She's been a real lifesaver behind the scenes so I wanted you to meet her!
Photos from Color Collective + Squid. Originally from: NY Mag, Style, and Ensuite. Wedding photo by Aisha Harley.