I took a spontaneous trip to Seattle this week for some sister time. One night we went to a dress rehearsal of the All Balanchine show by the Pacific Northwest Ballet. I was smitten with Serenade. The pale blue tulle skirts they wore with the velvet waistbands were so dreamy, not to mention the choreography and emotive score.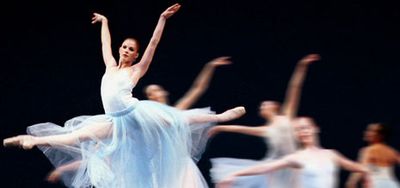 Another night we ate Rum Raisin Chocolate Ice Cream and watched An Education. I know a lot of people have blogged the glamorous 60's dresses from this film but as far as the art direction, I loved her schoolgirl clothes, the wallpapers, and the shopfronts and interiors. I thought the film was excellent, though I am almost always a fan of Nick Hornby.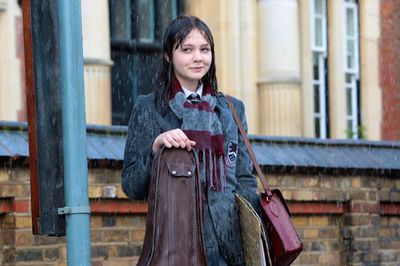 Top photo: Angela Sterling for PNB. Bottom Photo: Rotten Tomatoes.