Recently I picked up Sophie Dahl's new cookbook. I haven't used any of the recipes yet but I love how short and sweet they are. The photos by Jan Baldwin are just really stunning. Normally I eat out a lot but I've been enjoying my kitchen lately, perhaps inspired by this beautiful book.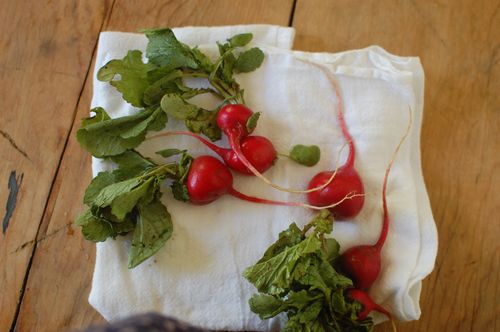 I've been experimenting with extremely simple dishes and it's made the task of cooking a lot less daunting. Sometimes when you cook for one, it's easier to buy a few of your favorite ingredients and mix them up together, to taste, instead of following recipes.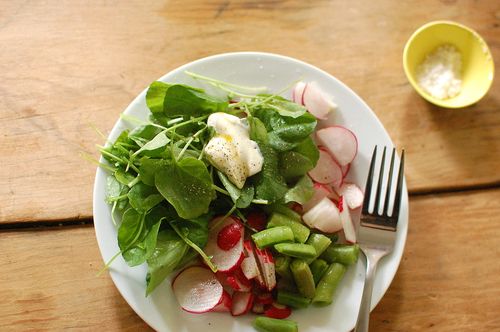 The other day I made this spring salad with English peas, radishes and watercress. I added a bit of creme fraiche, olive oil and salt and pepper. My sister teases me about  my creme fraiche obsession. I try to add it to everything. It was delicious!
Hope you all have a lovely spring weekend!
Photos: Chelsea Fuss.