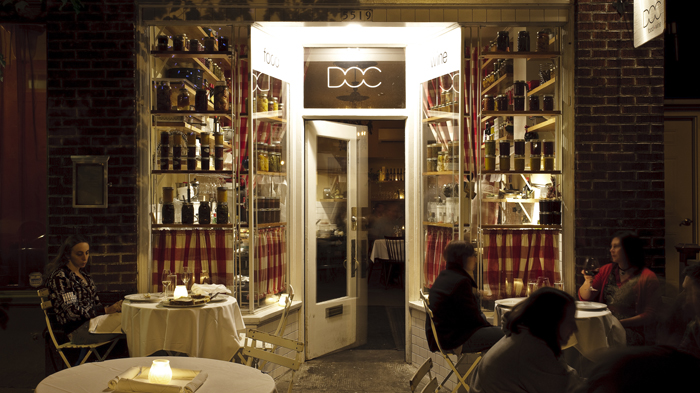 Last night I attended the loveliest dinner hosted by DOC. Eating at DOC is like eating in a cozy farmhouse kitchen. When you walk in, you walk right through the most charming kitchen flanked with 10 ft tall red gingham curtains!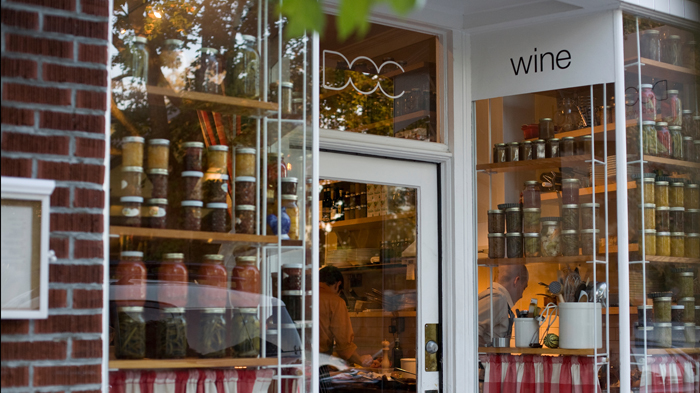 The menu changes daily to take advantage of the freshest most local ingredients. My favorite dish might have been the lasagna made from wild nettle, truffle and trumpet mushroom, and farm eggs, but everything was amazing. I flipped out over the first dish that came out: a beautifully styled white plate of bread, butter, radishes (with their leaves) and green olives. The littlest things make me so happy.
P.S. I just found out they rent out for weddings! How charming would it be to have an intimate wedding for 30 people here?
Photo: DOC.