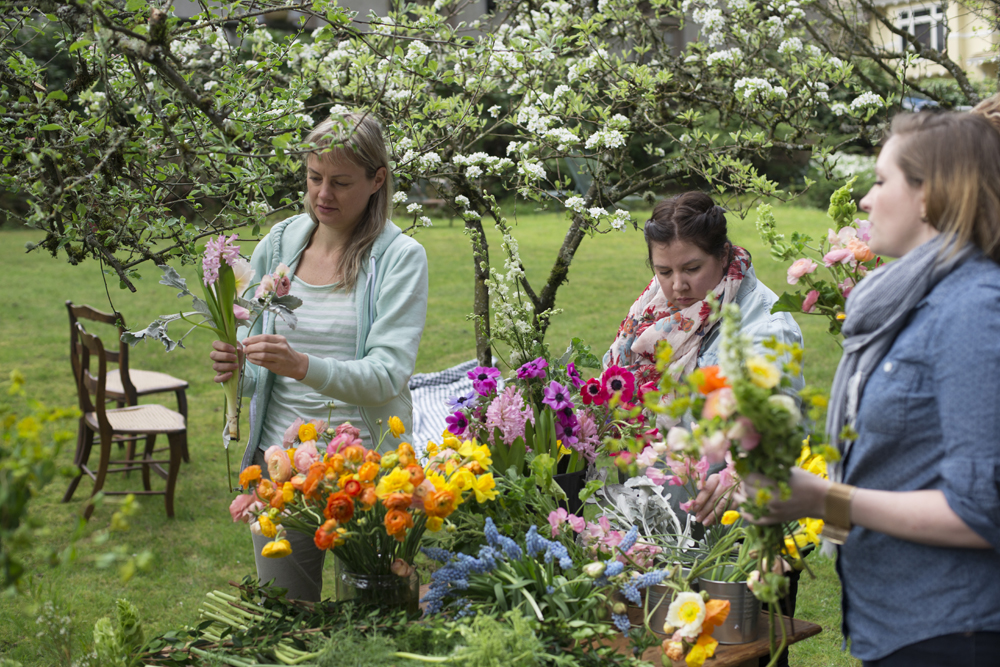 On Saturday morning, I had a little flower arranging party at my house. I partnered with Fifty Flowers and ordered a gorgeous box of ranunculus! They also sent along the sweetest box of white spring flowers. I added in a selection of local stems as well, invited a few friends over and we made bouquets while we munched on radishes, bread, and cheese and enjoyed the prettiest, sunny morning in the garden.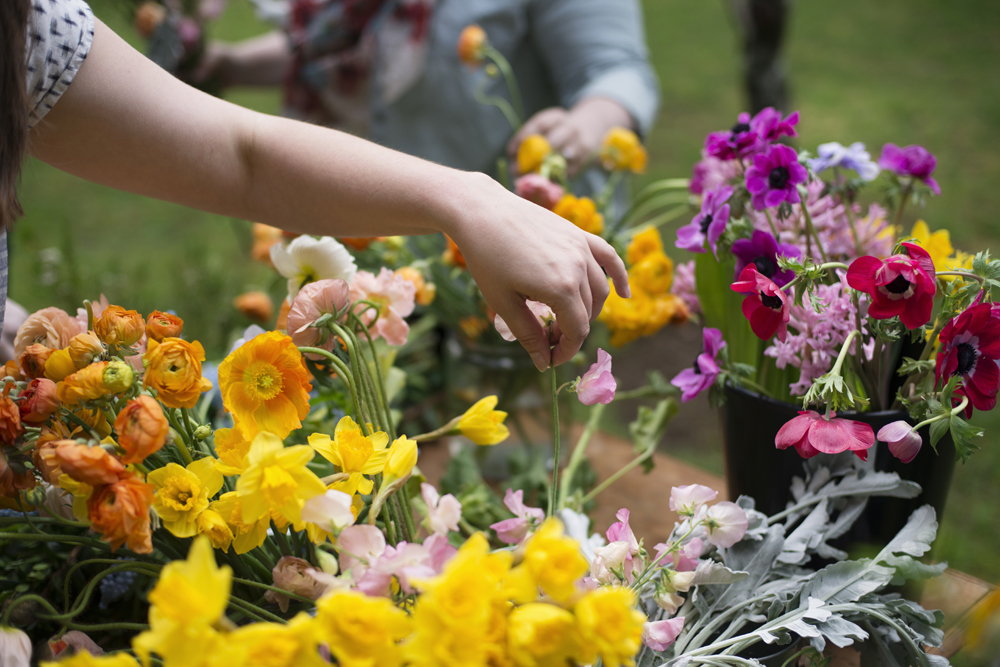 We made hand-tied bouquets which you can see the instructions for right here.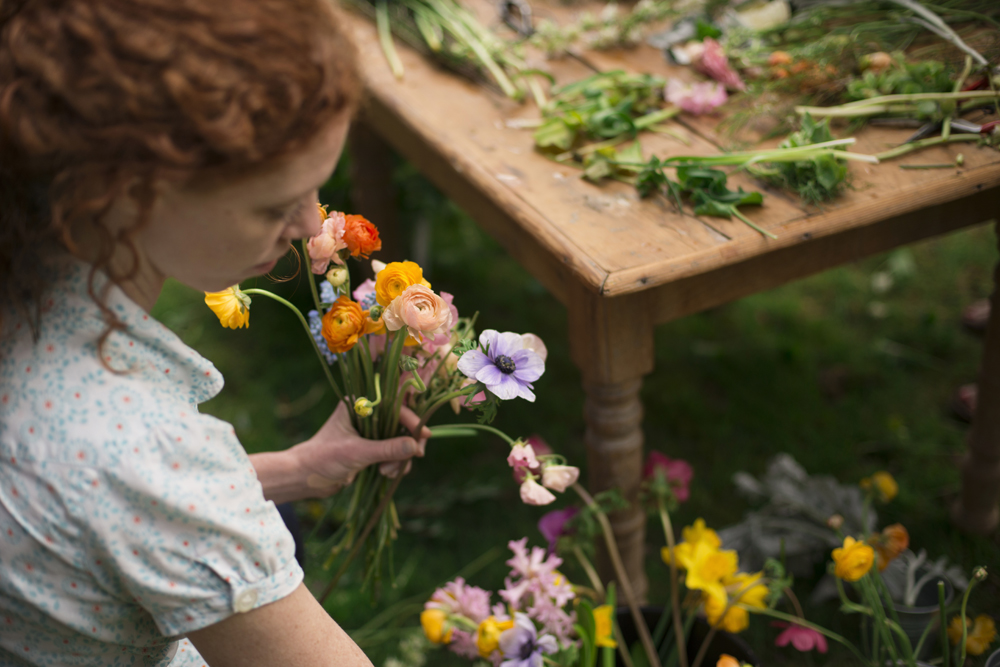 We had ranunculus, hyacinth, anemone, larkspur, buplerum, daffodils, dusty miller, myrtle, and queen anne's lace.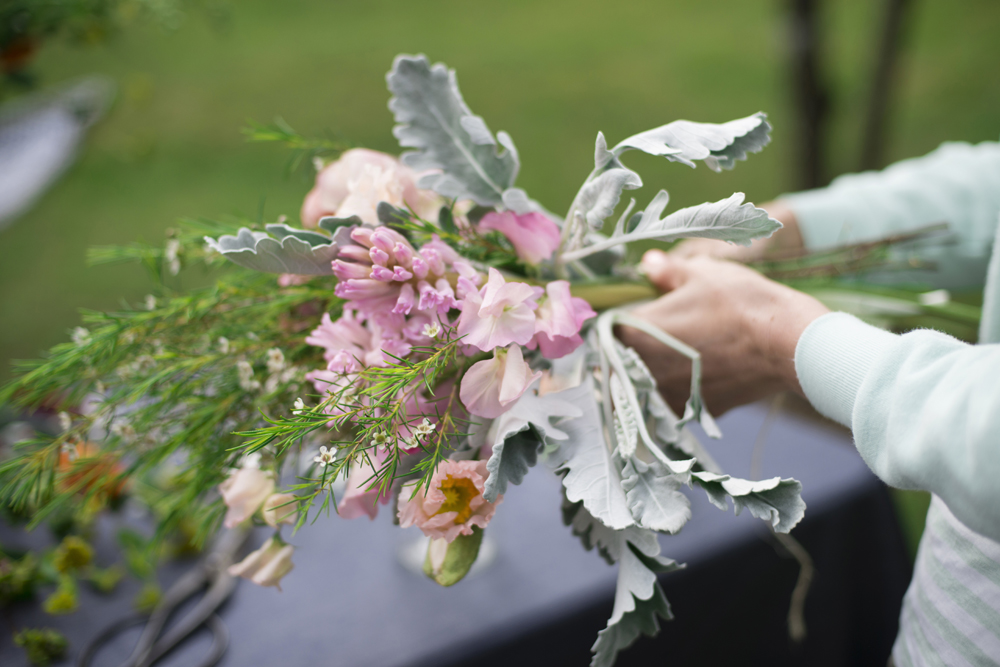 Waxflower always adds a nice wild flavor to arrangements.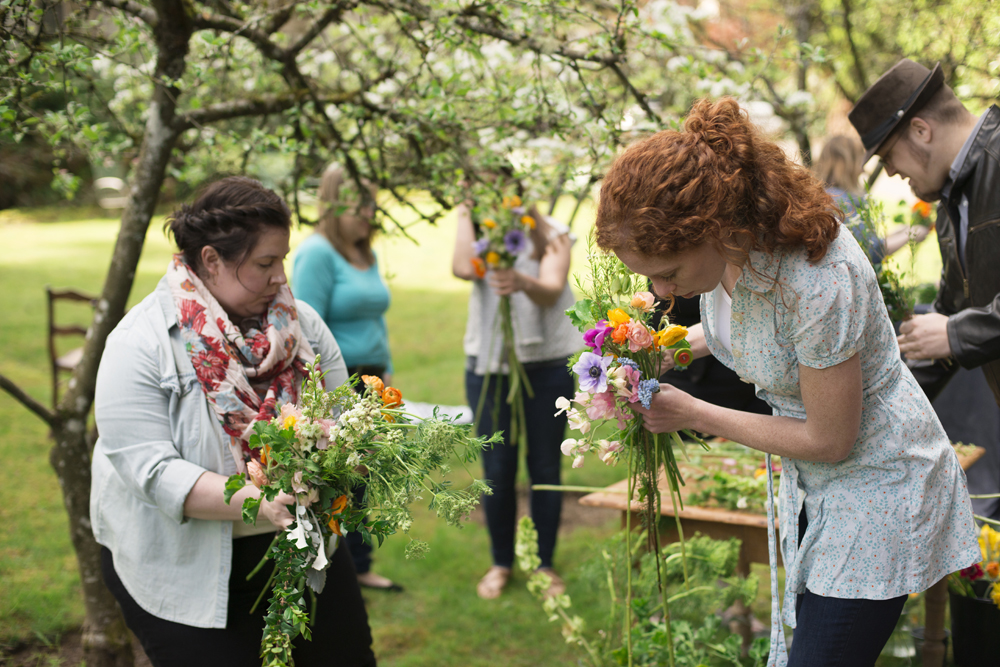 It's so fun to see what combination each person comes up with!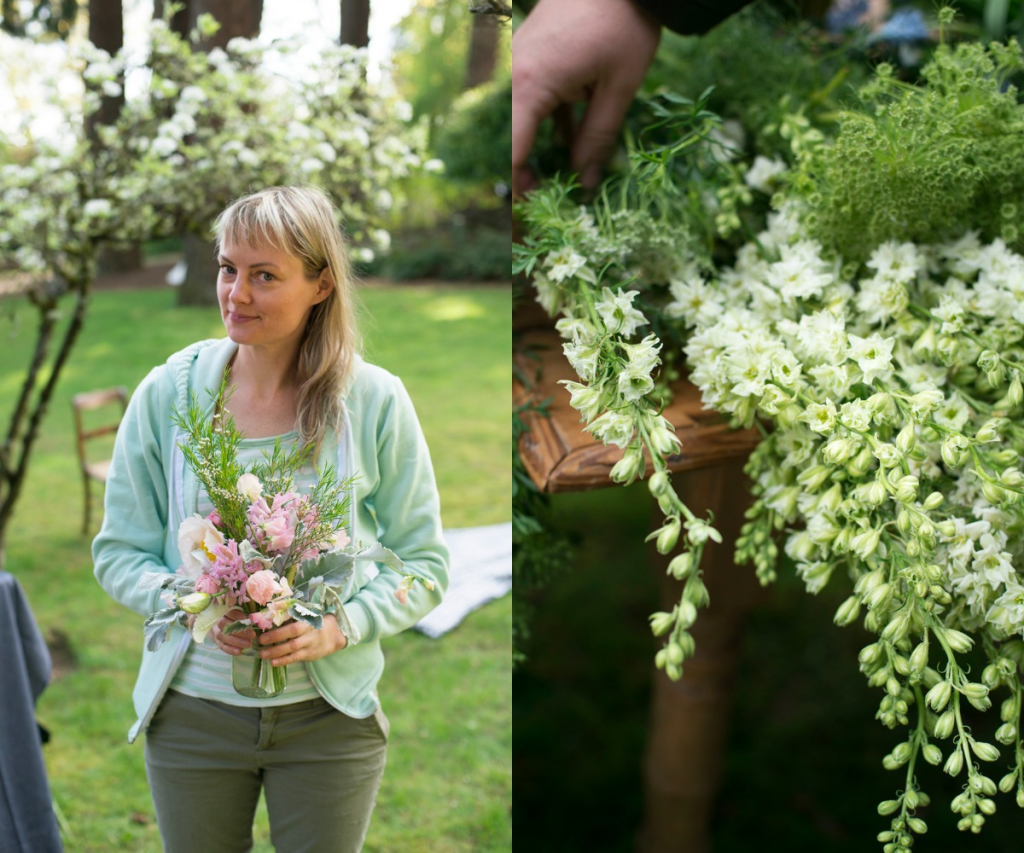 Here's Elizabeth and her pretty pink bouquet of poppies, sweet pea, dusty miller, hyacinth and waxflower. The lovely larkspur from Fifty Flowers, on the right.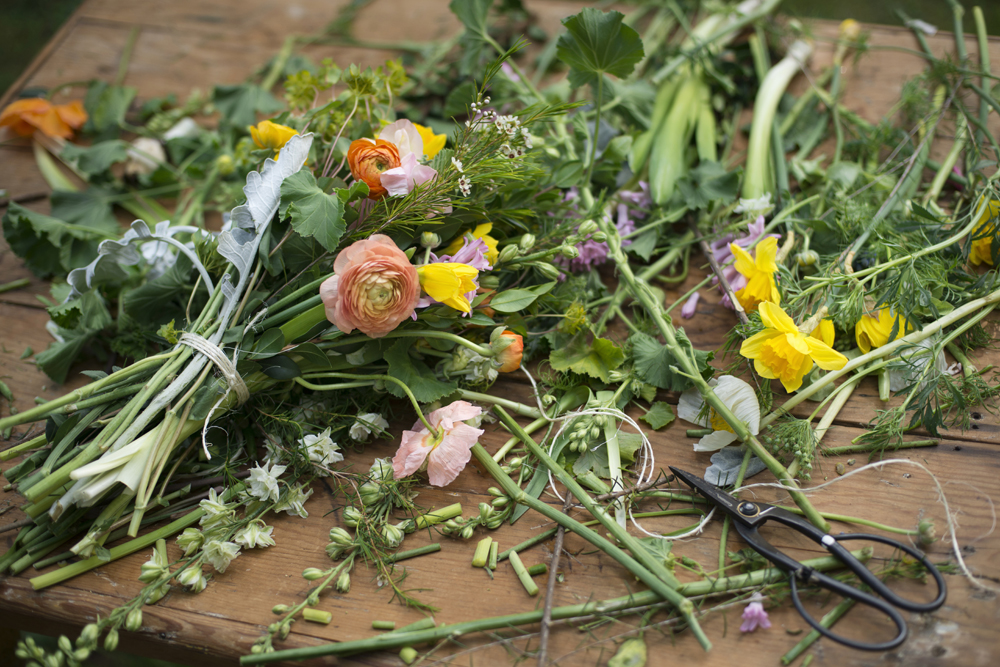 Flower messes are always pretty, right?!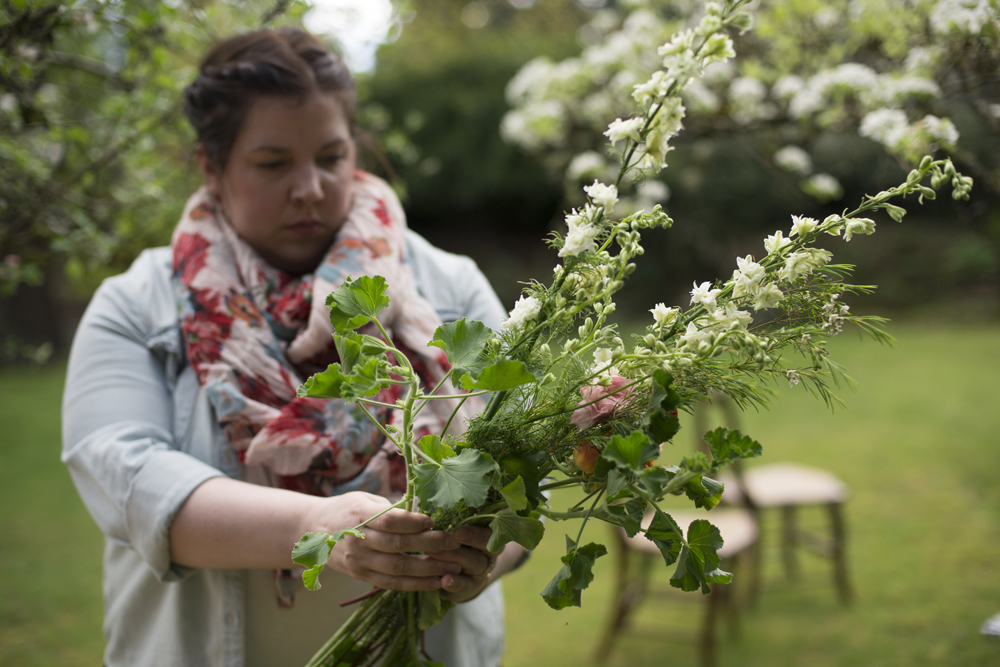 Here Chelsea from Type A Press starts a bouquet of larkspur, scented geranium, and ranunculus.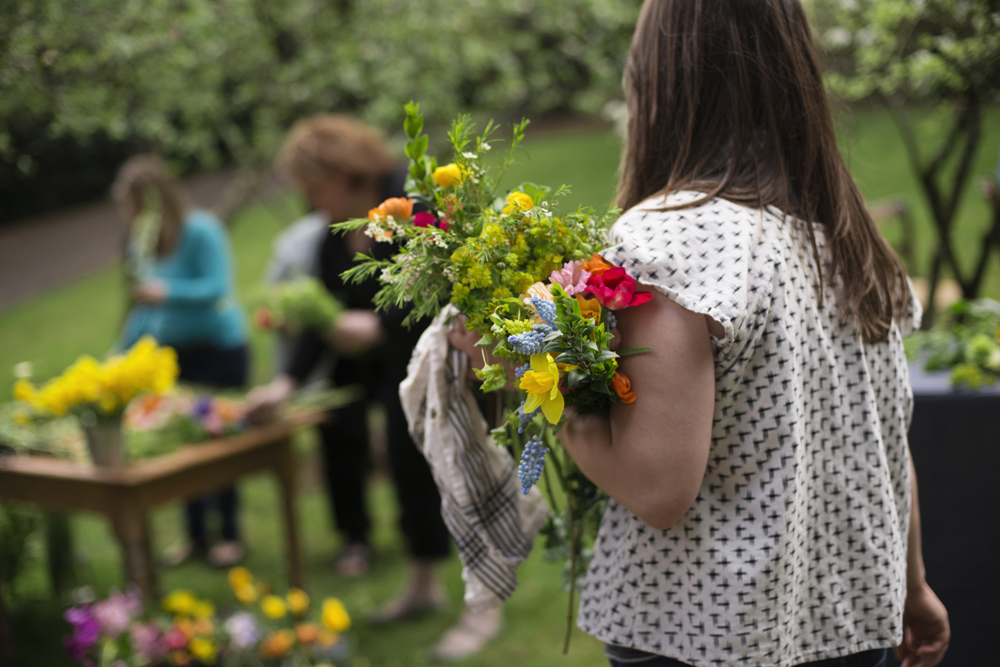 This is me gathering some flowers for my own little bouquet.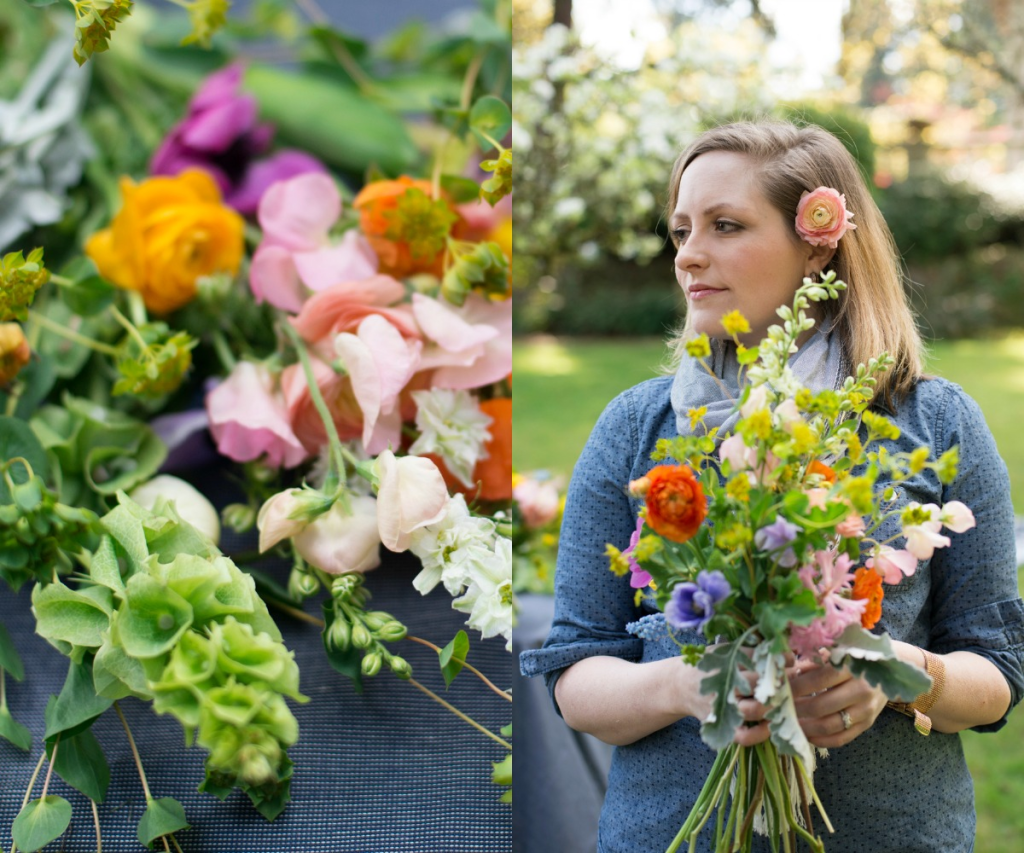 Here's lovely Alyssa with her bouquet of anemone, buplerum, ranunculus, hyacinth, muscari, and larkspur.
Thanks to everyone who attended the party! It was such a great way to start the weekend. Thank you to Fifty Flowers for sponsoring and to Lisa Warninger for the incredible photographs! Ad design by Scout's Honor Co.