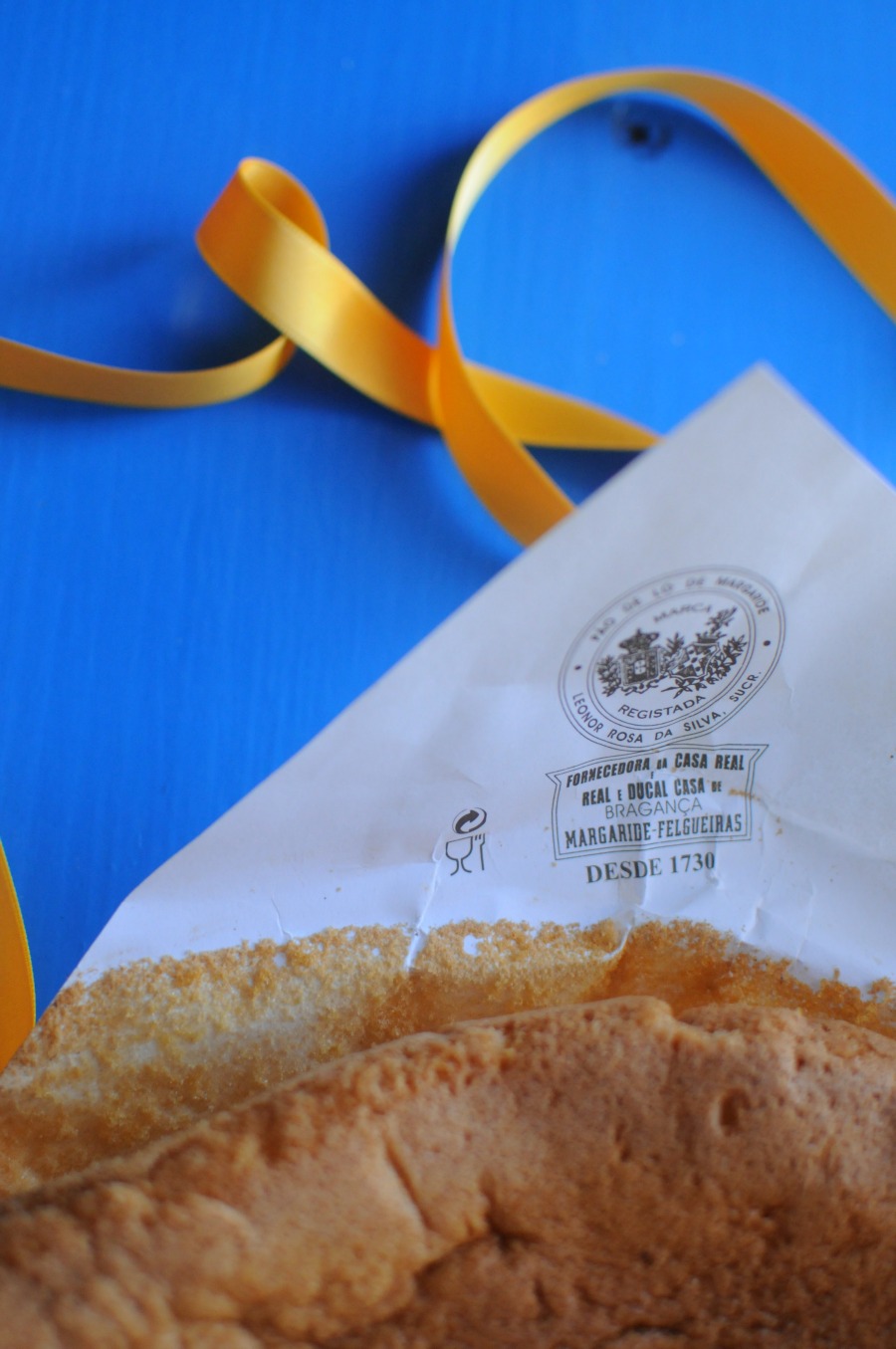 Each day my local pasteleria (pastry shop/coffee shop) changes their windows with new festive baked goods and treats. One day it might be boxes of speciality local cheeses, another day a tin of roasted quince stuffed with marmelade, and today it was pear tarts! I have a personal goal to eat all of the Christmas pastries…though by now I think I'll need to leave a few til next year. One item I kept eyeing was this sponge cake. It reminded me a bit of pandoro which is one of my favorite Christmas treats. The temptation of eating this cloud-like cake, the beautiful insignia, and the gorgeous hat box type packaging, had me convinced me to bring one home.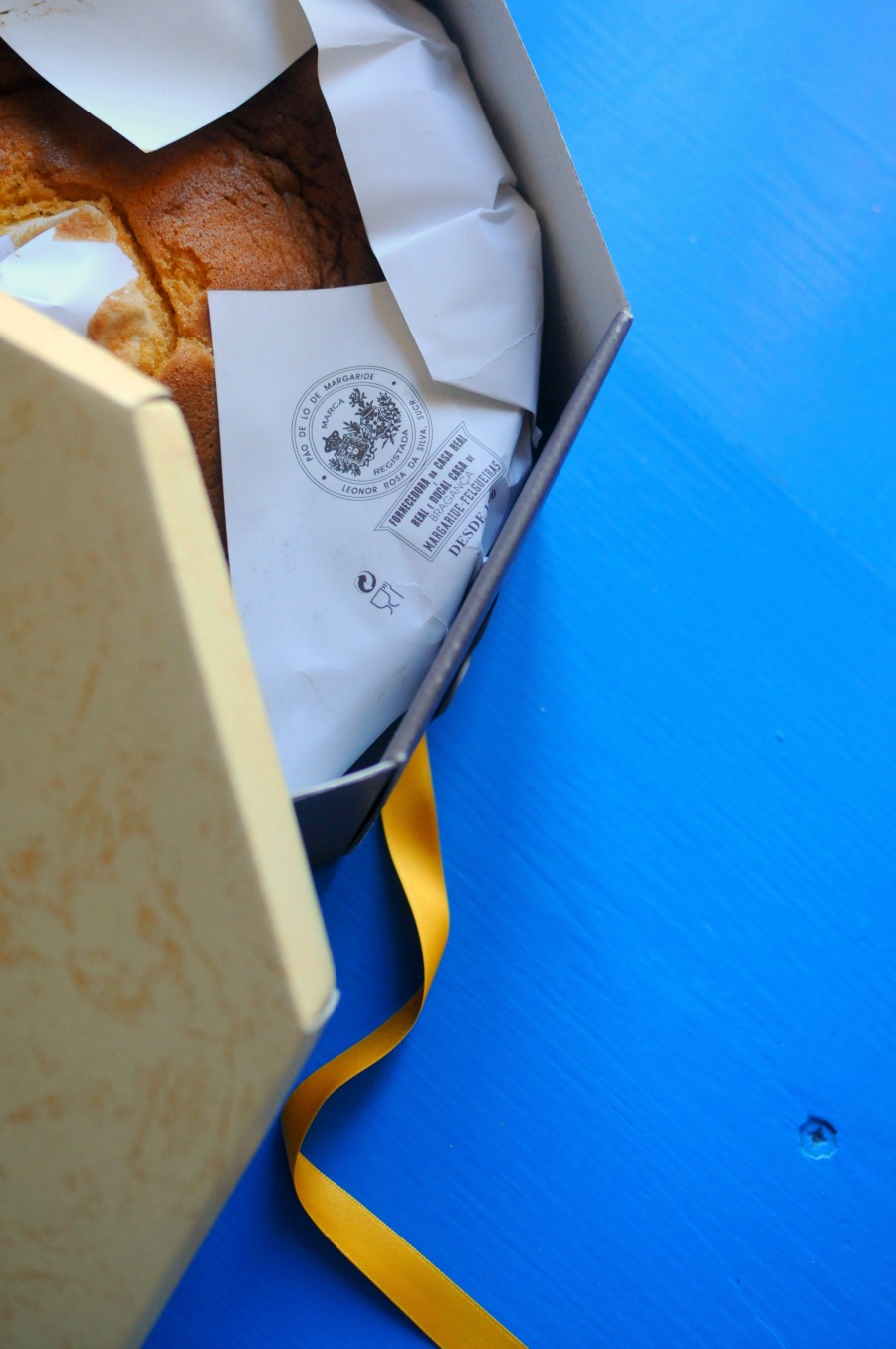 This particular sponge cake, or pao de ló, has been made since the 1700's! I really want to visit the factory where they make them. Obviously different bakers have taken over the tradition, which one of the most famous being Leonor Rosa da Silva (which I just love the sound of!). My local bakery has little signs everywhere saying they carry her baked goods. So of course, I became intrigued. Read more about the history of this artisan sponge cake right here.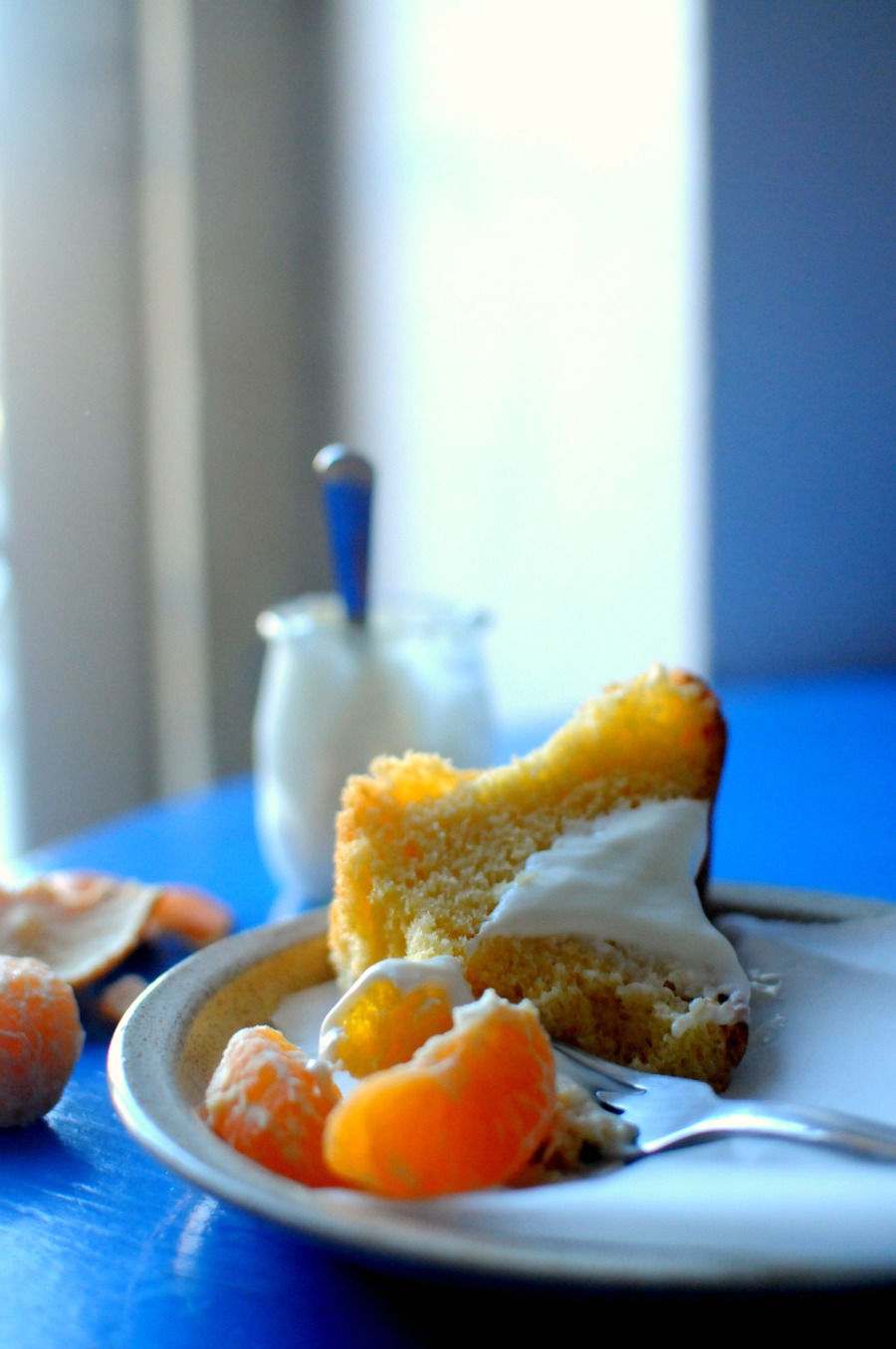 I ate mine with a bit of yogurt and some clementines and it hit the spot! I am going to try making this French toast with it also. I'll keep you posted on my Portuguese pastry adventures! What are you eating this holiday?

Photos by Chelsea Fuss.