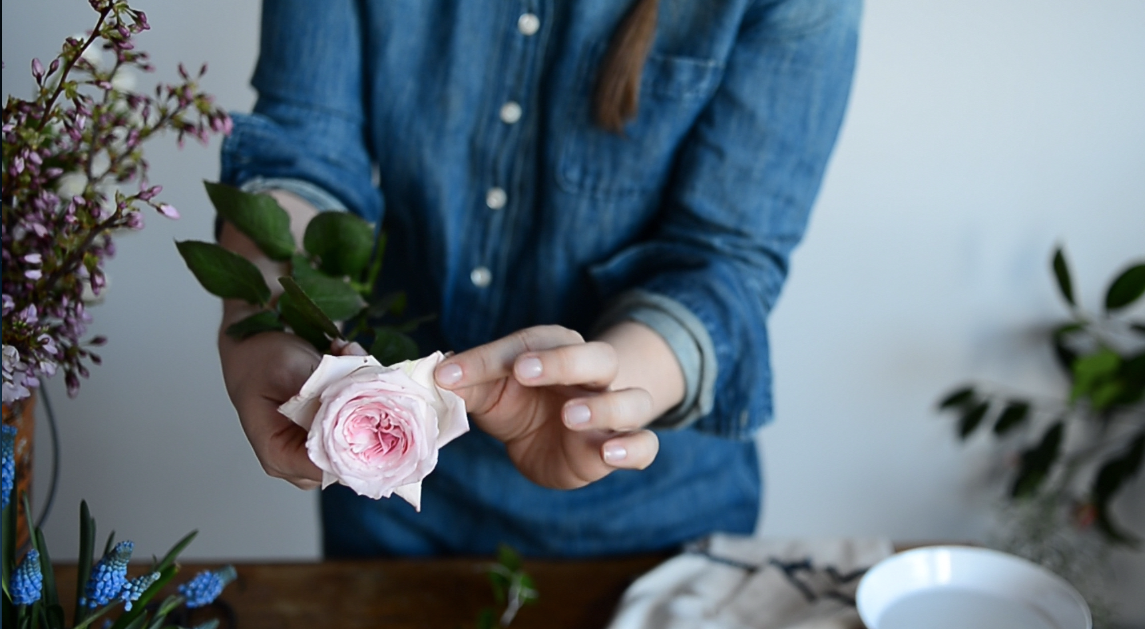 I am offering a special on my flower classes until the end of the year. Enjoy 15% off with code frolic15 over at Nicole's Classes. You can also buy a gift certificate if you'd like to purchase a class as a gift and the recipient would like to choose which class.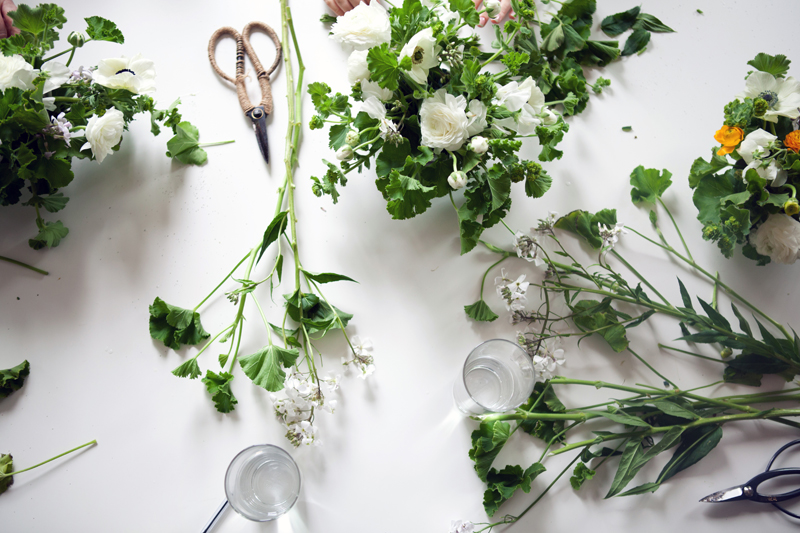 I teach two classes. Each class involves a video and text tutorial each week where you will learn at least one type of flower arrangement as well as tips and tricks for working with fresh flowers. You provide your own fresh flowers (tips on sourcing, here and here). Some students like to get one bulk set of flowers and make all the arrangements at once to save on cost, which is just fine! Homework isn't mandatory but if you'd like to do it, you then make the arrangements, take a photo, and upload them to the online gallery where you will receive feedback from myself and the other students as well as see the other work in the course.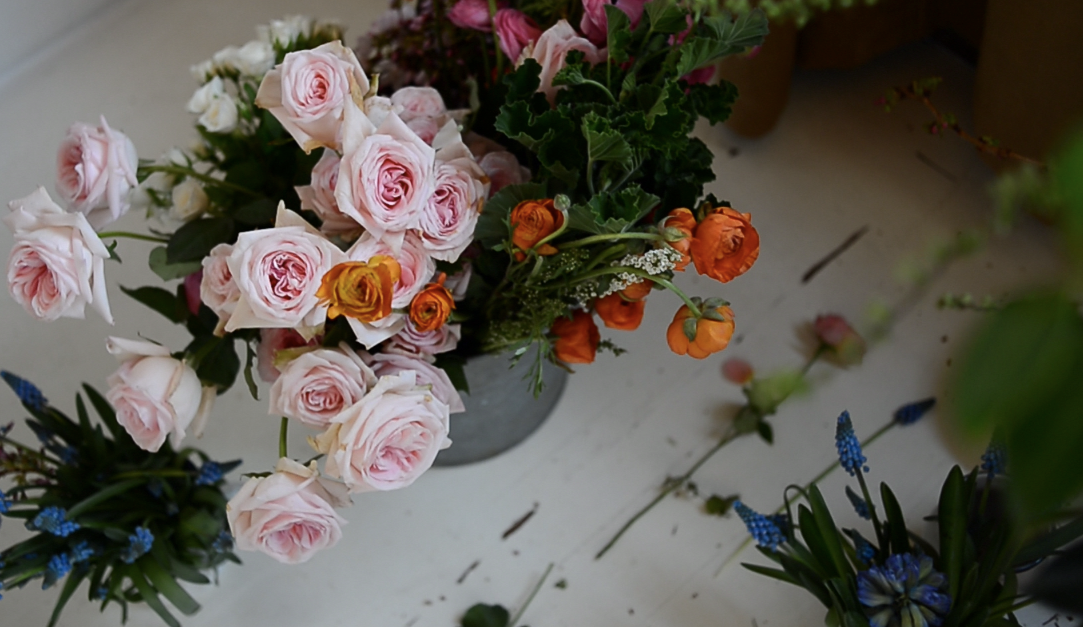 In Flower Arranging 101, you will learn the basics of working with cut flowers and learn how to make a hand-tied bouquet, a wild English garden-style arrangement, a head wreath, a bridal bouquet, and a bouttonniere.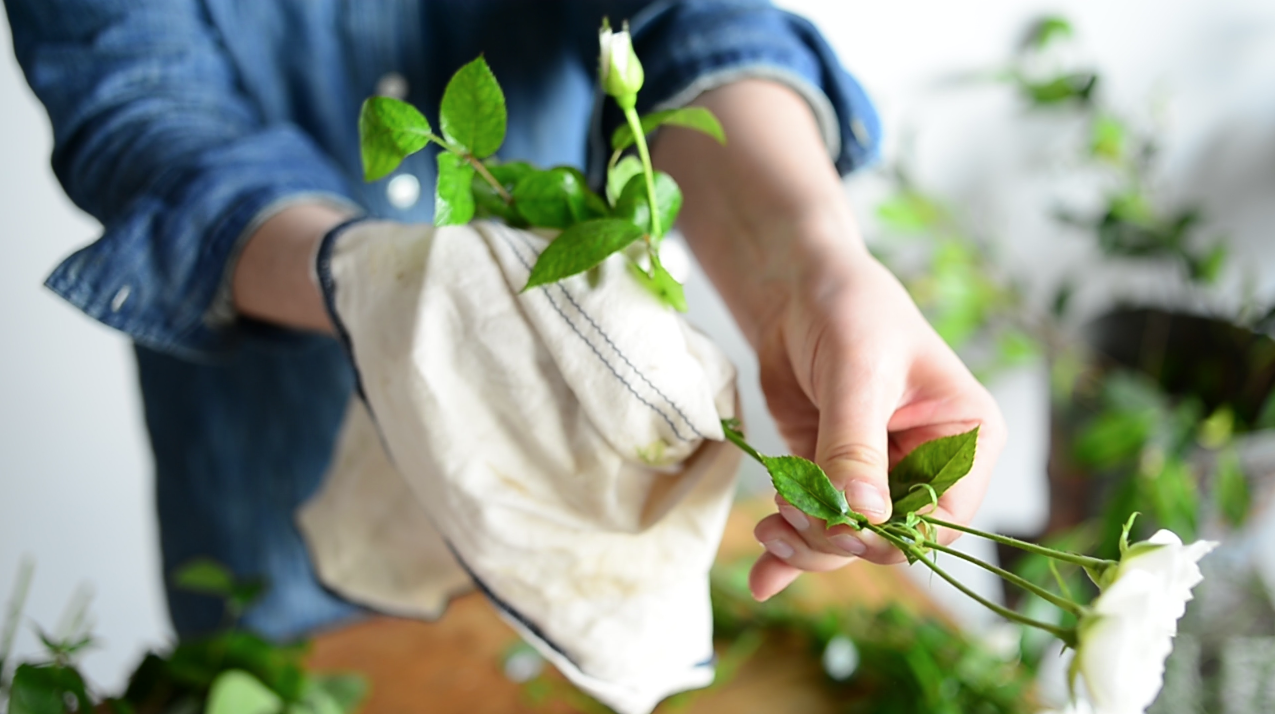 In Weddings, you will learn how to create and execute a set of wedding flowers from the plan and contract to the actual flowers. Tutorials are included for a garland, a large-scale arrangement, a large, organic style wedding bouquet, a wrist corsage, cake flowers, and an organic style centerpiece.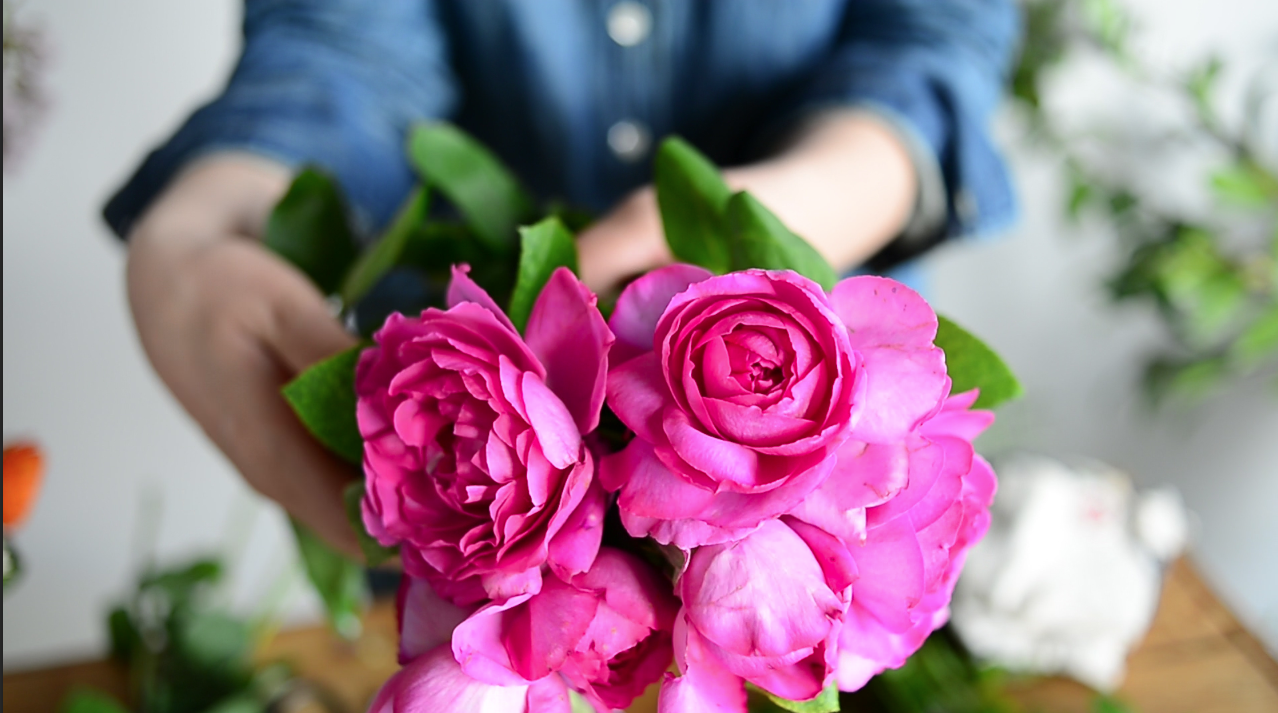 You also have full access to me for any type of questions or guidance you might need. Students range from absolute beginners to professional florists. Many of the students have gone on to start businesses, work for florists, create weddings and events for friends or families, but my absolute favorite is when I hear that someone has fallen in love with flower arranging and finds therapy and joy in it! I absolutely love seeing the homework and how each student finds their own style.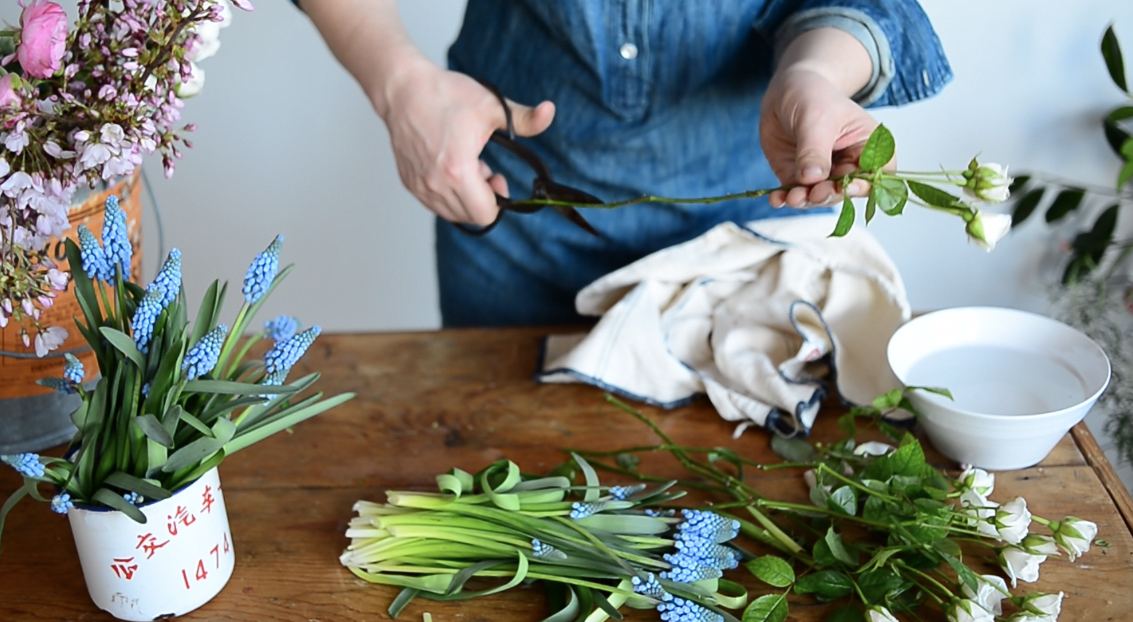 And in case you are wondering about my background as a flower teacher, I have been working with flowers for almost 20 years. I started out as an intern in the gardens and flower shop of Michigan's beautiful Grand Hotel, worked as a designer and floral product manager with the trend-setting Poppybox Gardens, and ran my own shop in Portland for many years. I also studied with some great flower teachers in London, including Jane Packer. I love flowers!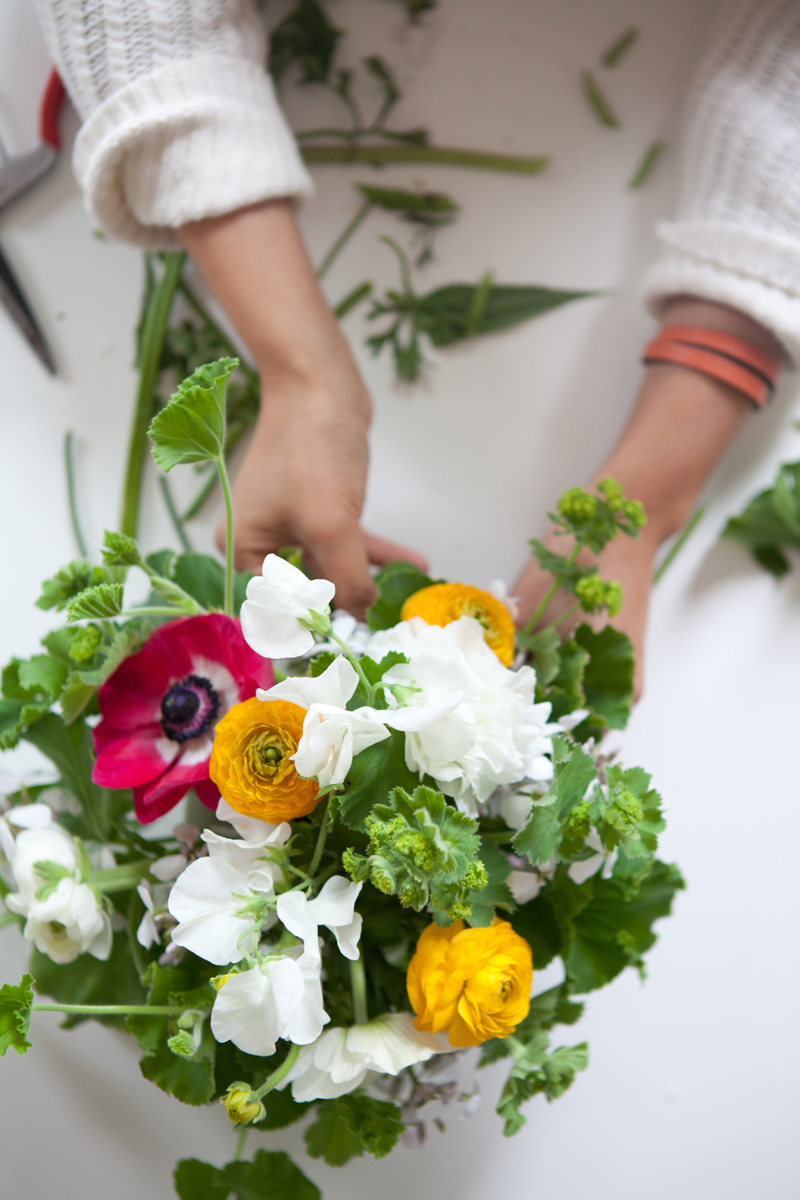 If you have any questions on the classes, feel free to email me at hello@frolic-blog.com. You can sign up here and don't forget to use your special discount code of frolic15 for 15% off!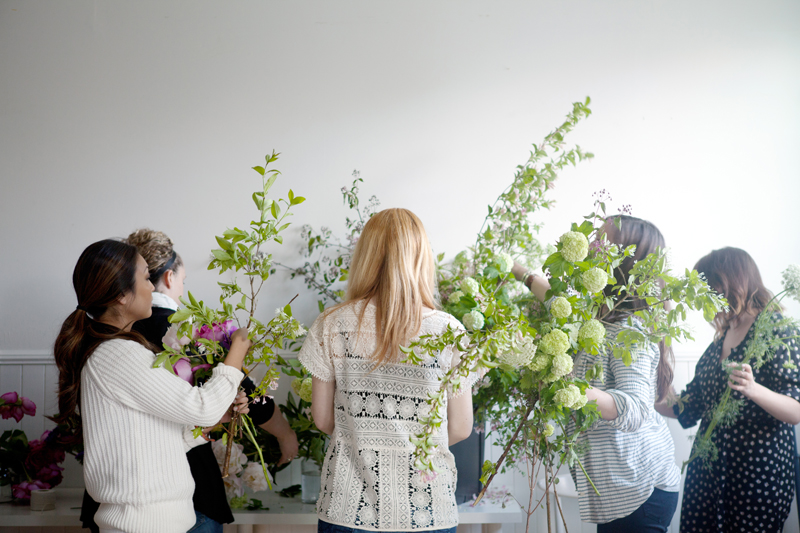 You might also like:
Saturday Morning Flower Arranging Party
Student Work from Flower Arranging 101

Photos 2,8,8 by Aran Goyoaga. All other photos are film stills from the class, taken by Lisa Warninger.