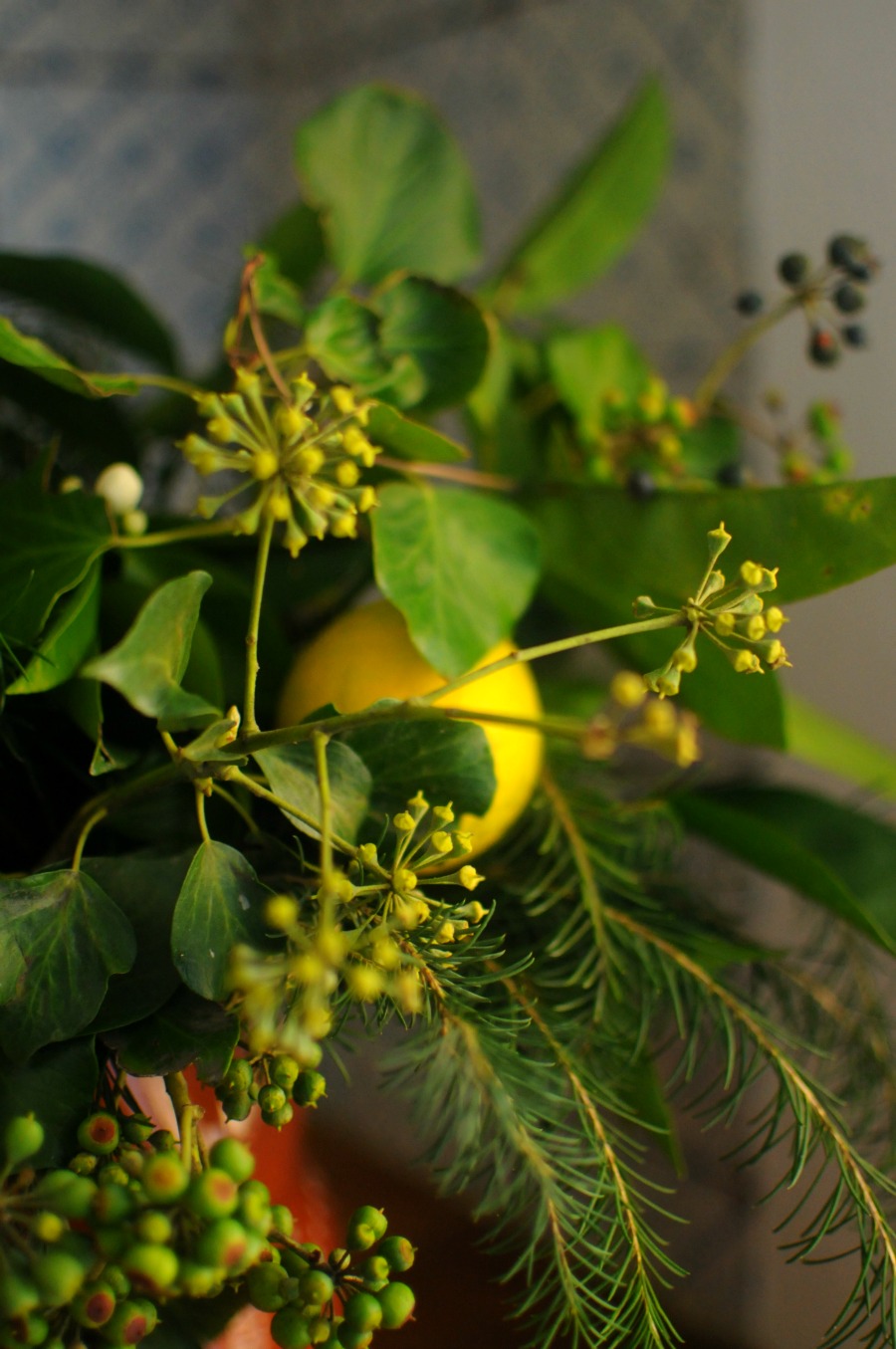 One of the fastest, easiest ways to make the house festive, is to gather greens and toss them into vases. I made this Christmas arrangement for my kitchen the other day and I just love it! I am embracing a seaside, Mediterranean style Christmas this year. the orange blossoms are bursting into bloom just now in Portugal and I cannot get enough of their scent! One little blossom is enough to scent a room! I foraged all the materials for this arrangement (foraging tips here).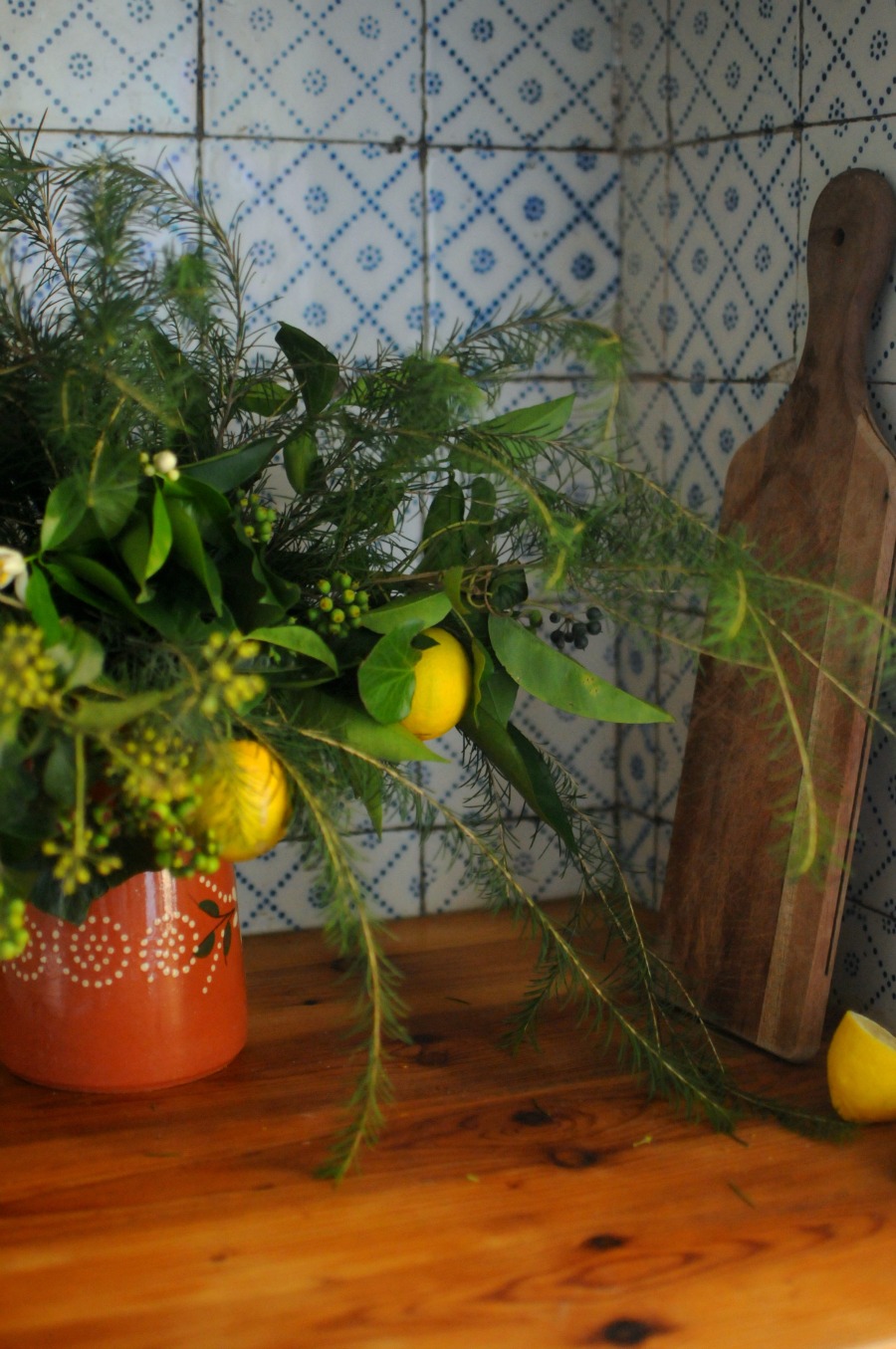 Pitchers make great vases! Their necks are small enough to offer some structure to the arrangement, but wide enough to make it feel loose and effortless. I used evergreen branches, starting with those to make the shape. One sprawling tall one a little off center and one off to the right a little that drapes to the surface. Then, I added more green around the base of the pitcher. Orange branches came next, just two off to the side and their blossoms, bunched together a little central. Next, I added berried ivy with a focus on the berries. I picked branches that were berry heavy and removed any unnnecessary leaves. I used those as a filler to place in any spaces in the arrangement. Voila! An easy festive arrangement in a few minutes! Using what's growing around you will get you the most natural, beautiful results.

Photos: Chelsea Fuss.