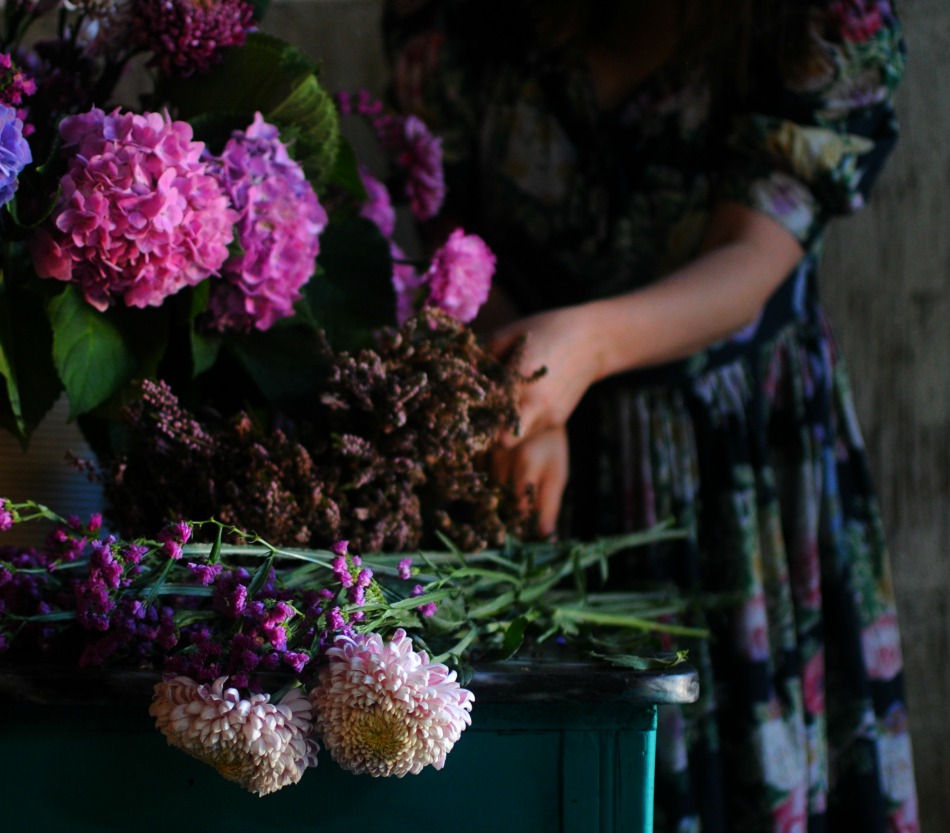 Candles keep me cheered during the fall and winter and they add just the right sparkle for a holiday table. One of my favorite brands is Tatine, handmade in Chicago. I was super inspired by their Purple Flowers Candle and have created an entire holiday table floral centerpiece inspired by it. One thing I love about Tatine is that the candles are a simple opaque glass but the outer packaging is amazing! So they make stunning gifts but once you are ready to use, they can blend into any decor. Their packaging is so incredibly clever, some candles even have poems on them! This story was photographed at one of my favorite Lisbon cafes, Cafe O Corvo.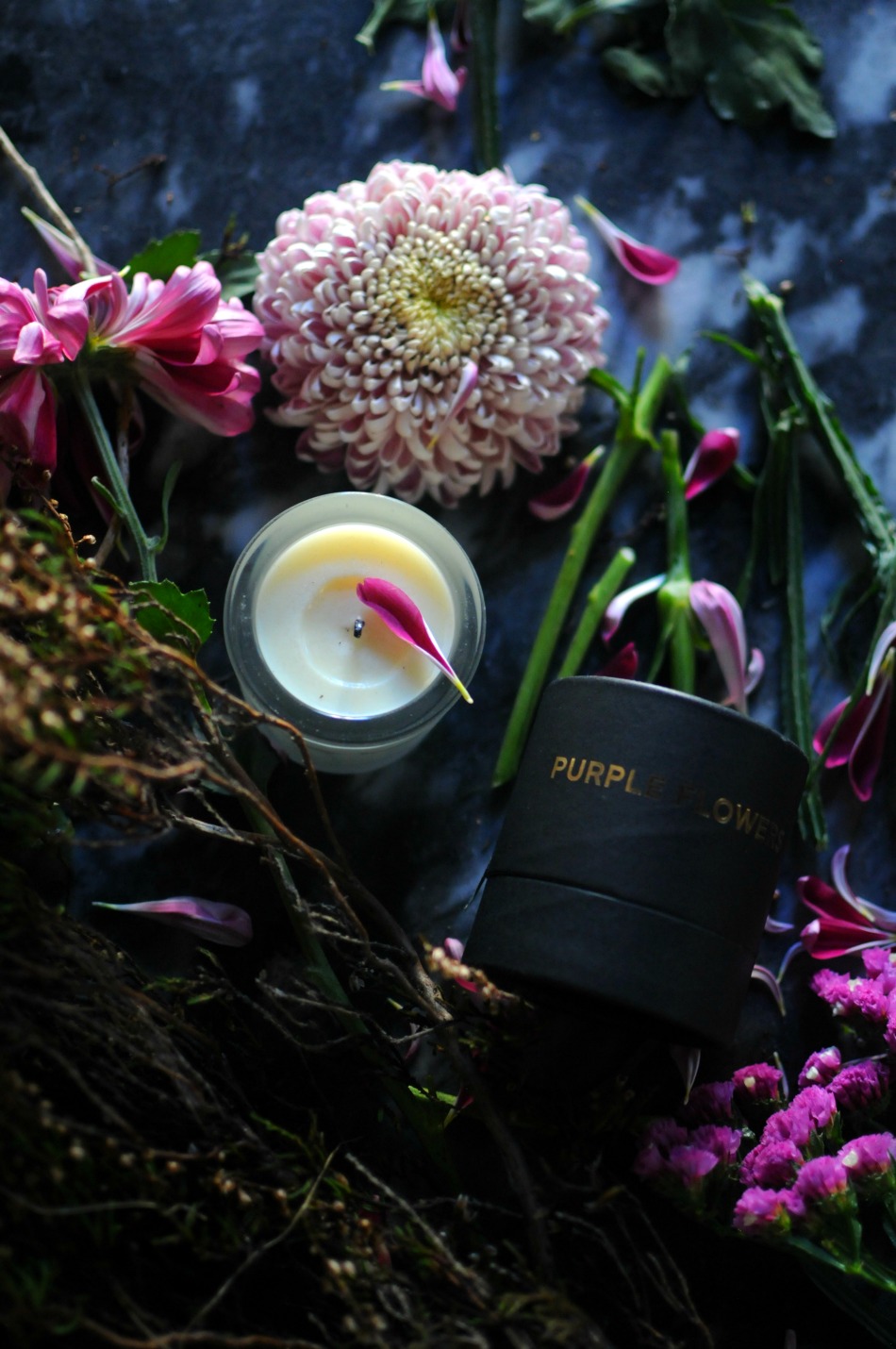 The fragrance includes violets and tuberose but is a bit woody, as to not be overly sweet. In the flower arrangement you'll find chrysanthemum, carnation, olive branches, hydrangea, nearly dried heather and statice. I loved working with chrysanthemums that were a little older, to lend an autumnal touch. Using large scale flowers helped give impact to the modern, ceramic vase. I paired the lush, large flower arrangement with vintage plates, and cotton napkins finished off in a coral thread to keep things playful! Something fun! Head over to our Instagram, follow Tatine, and leave a comment on this post by November 20th to be entered to win a Tatine candle (US readers only, sorry!).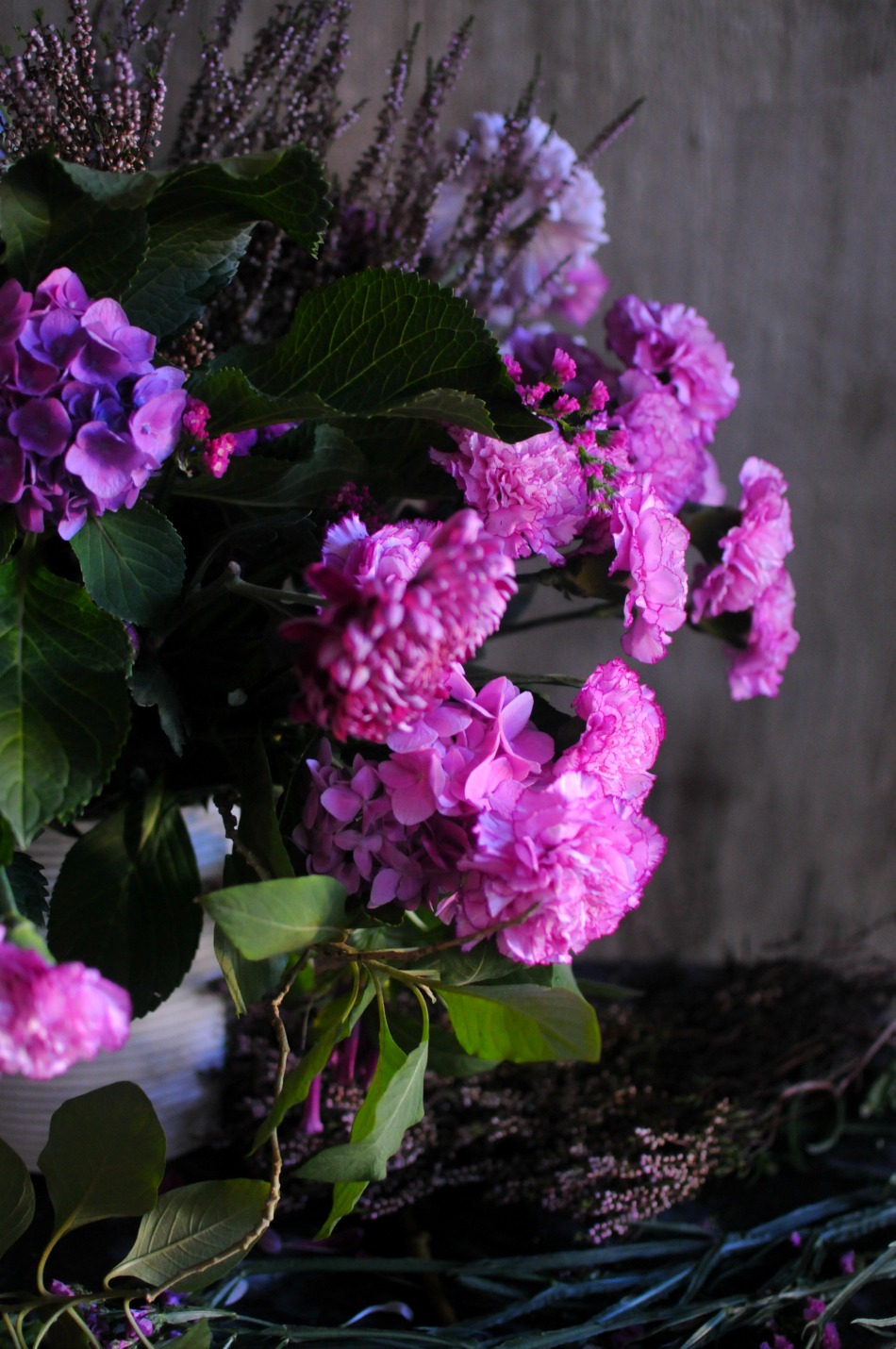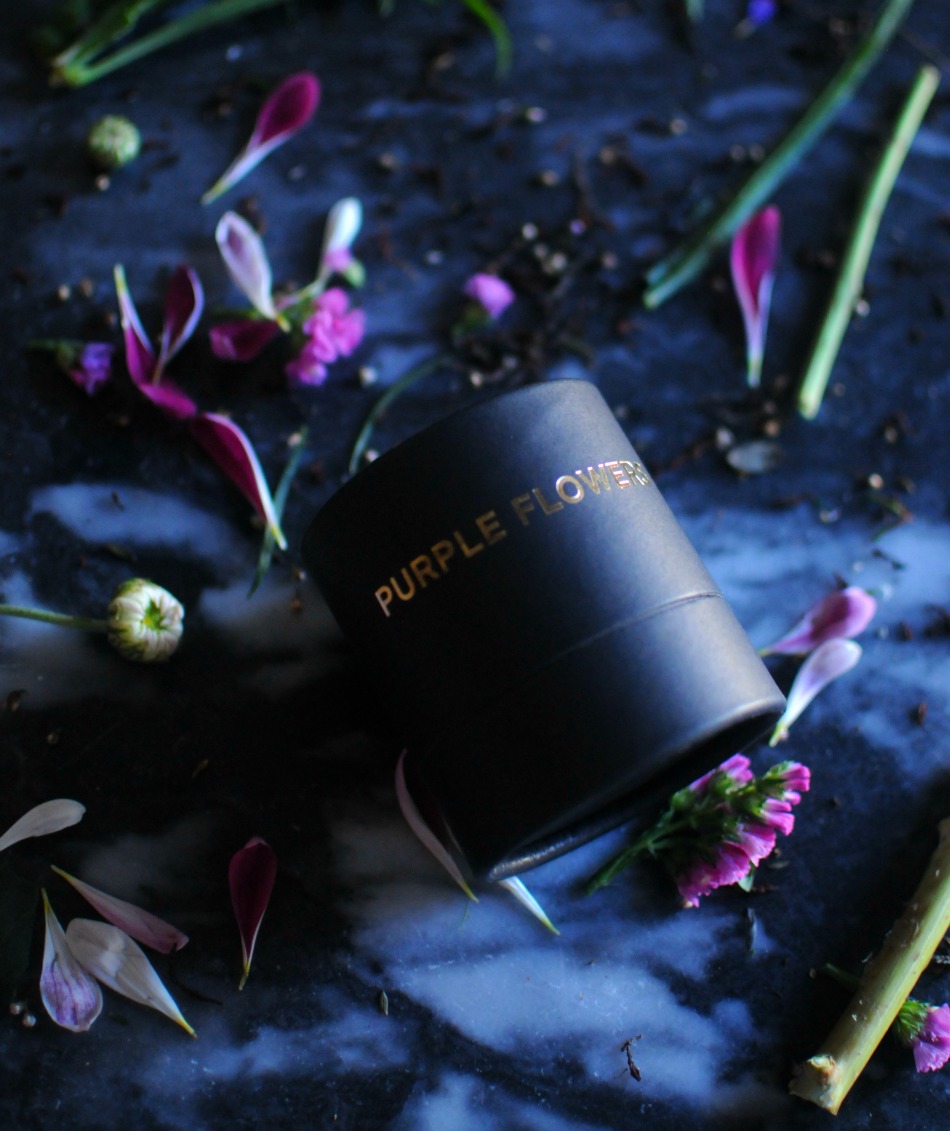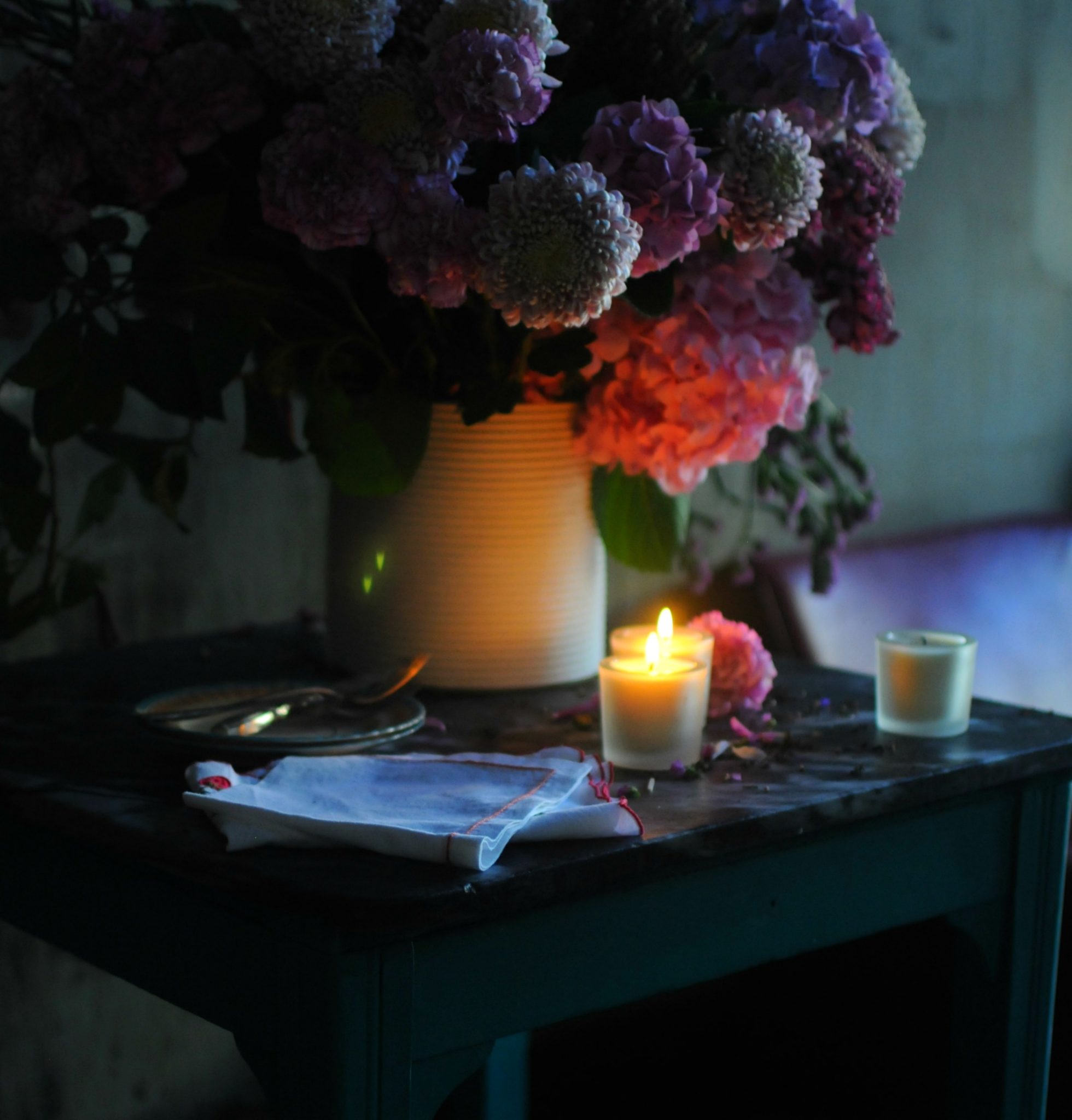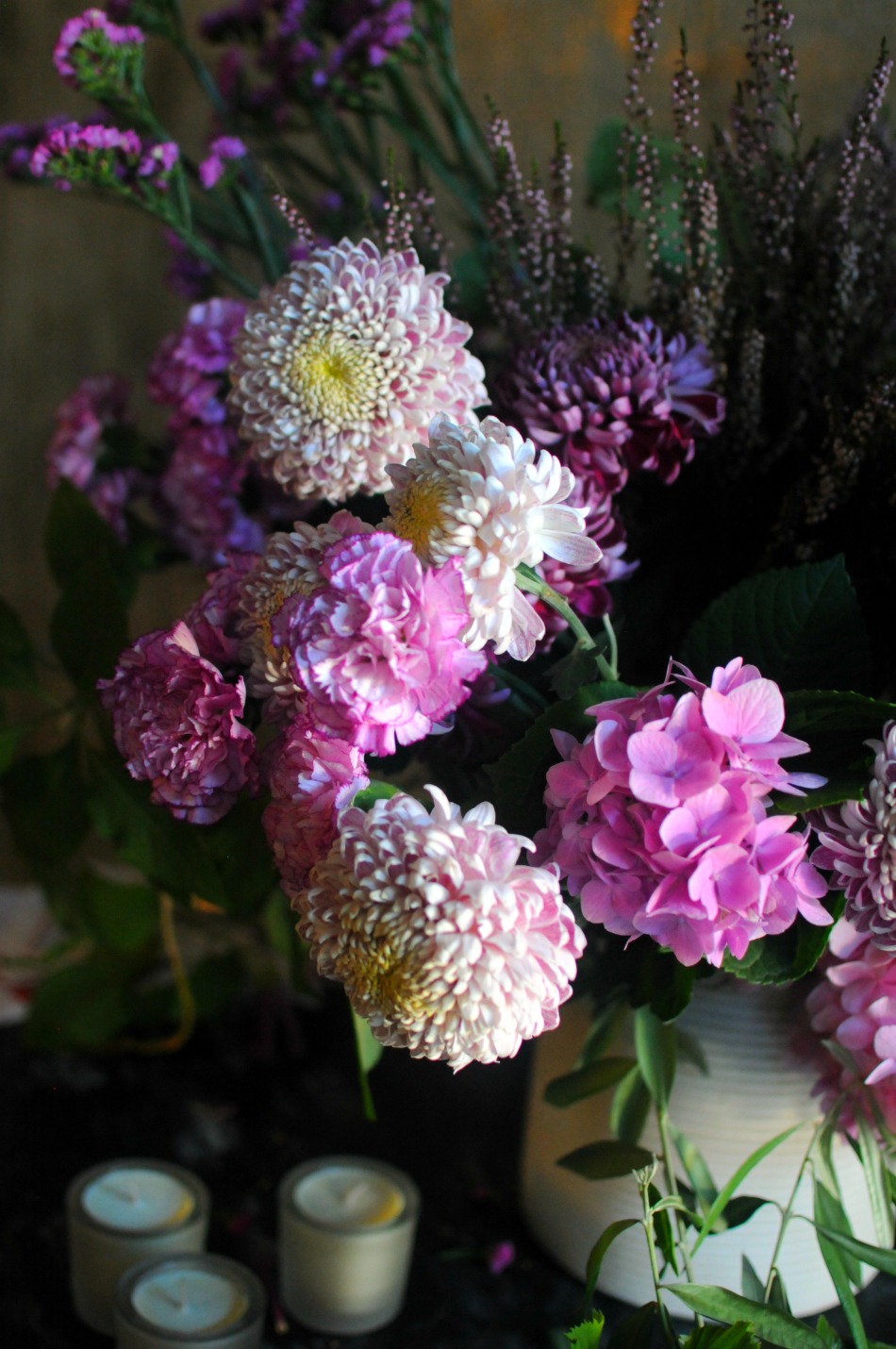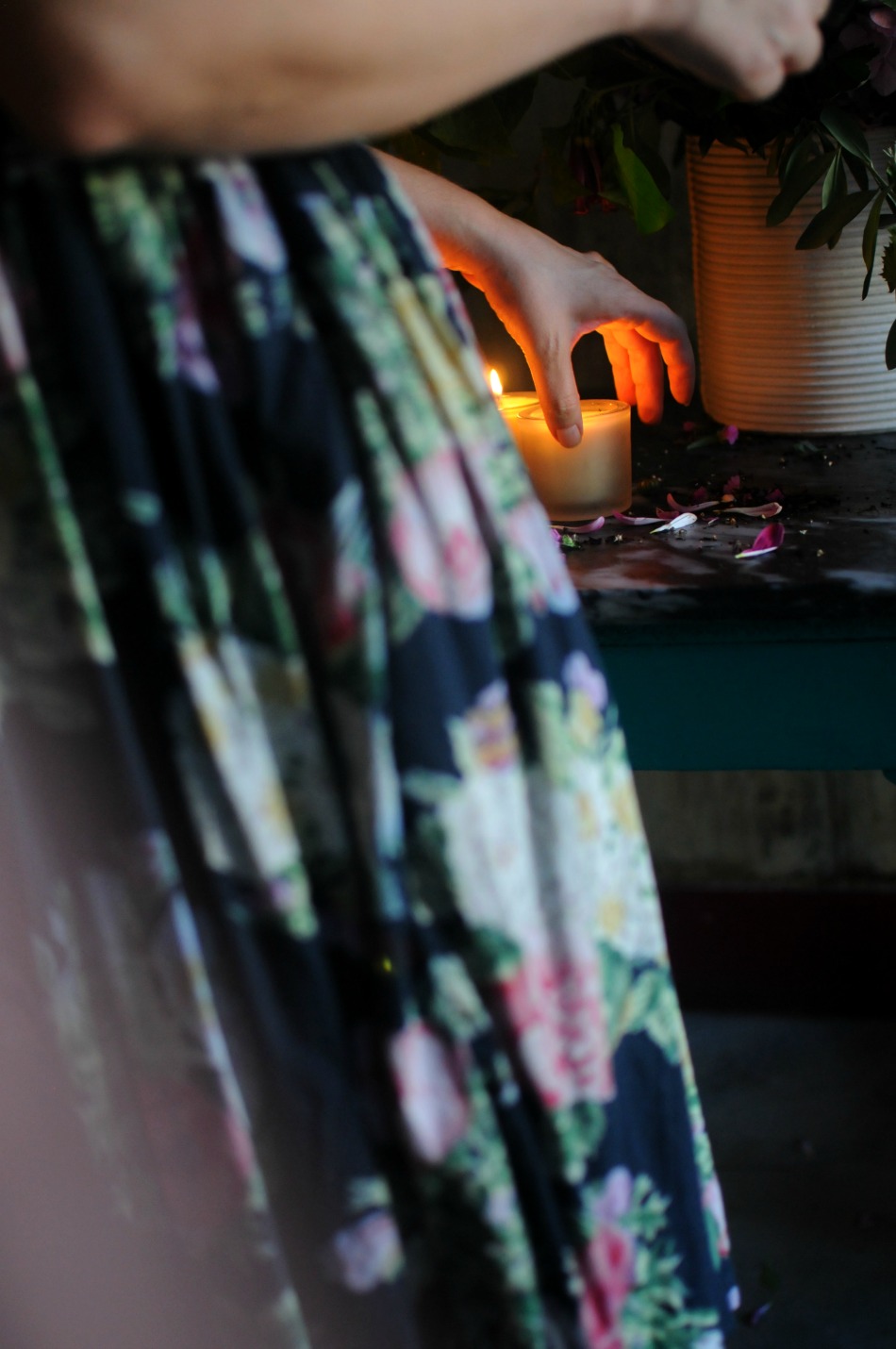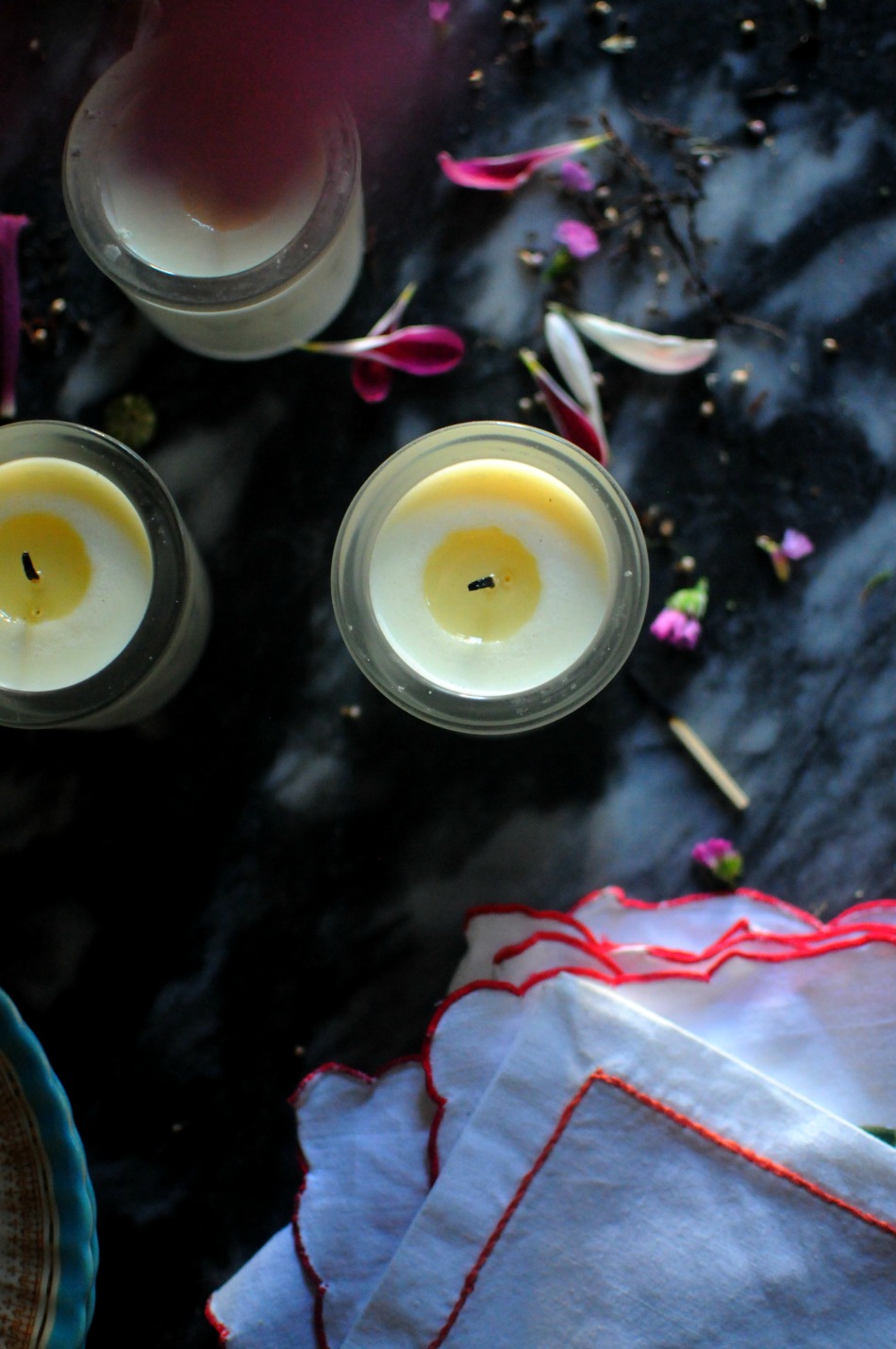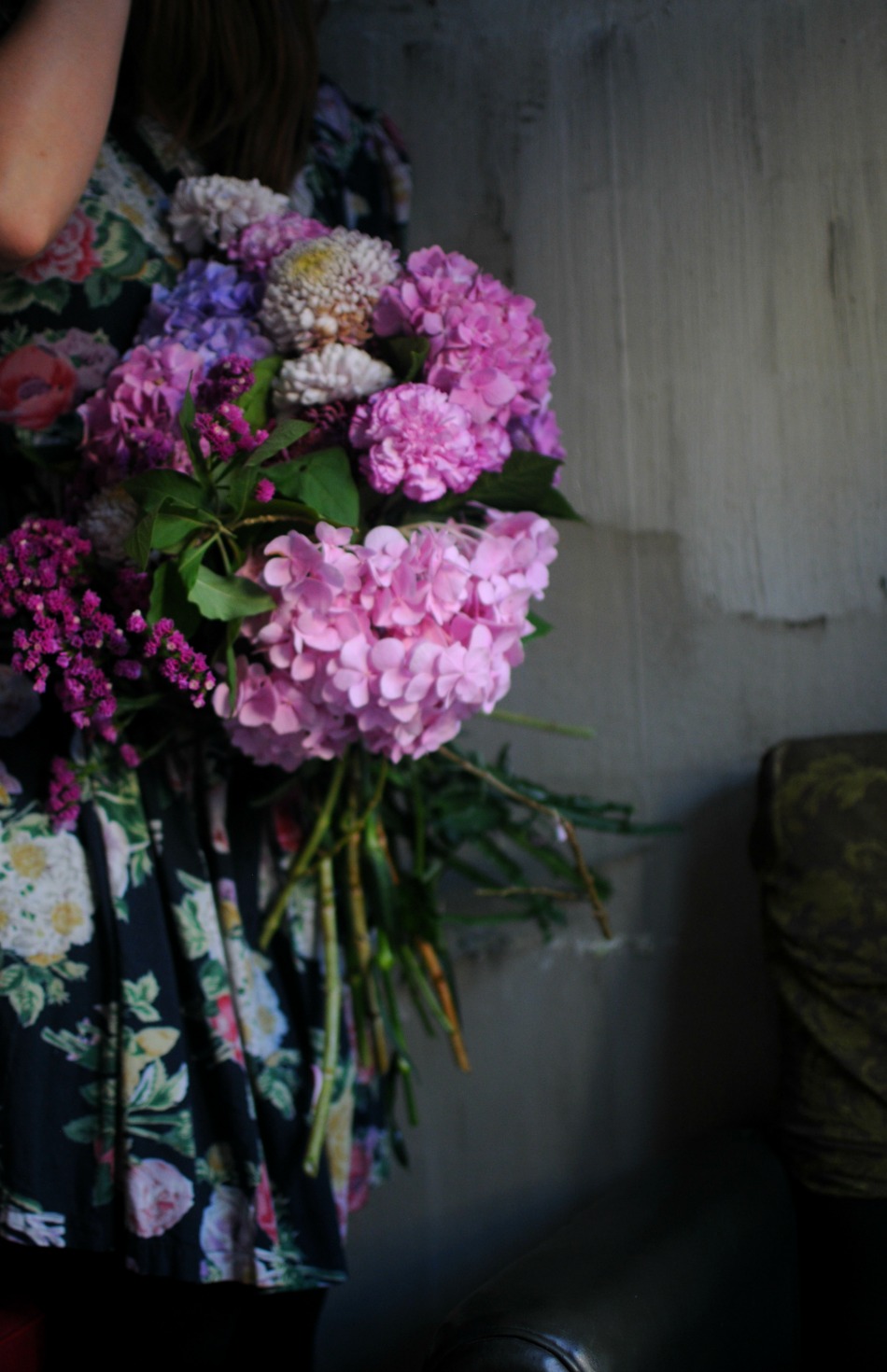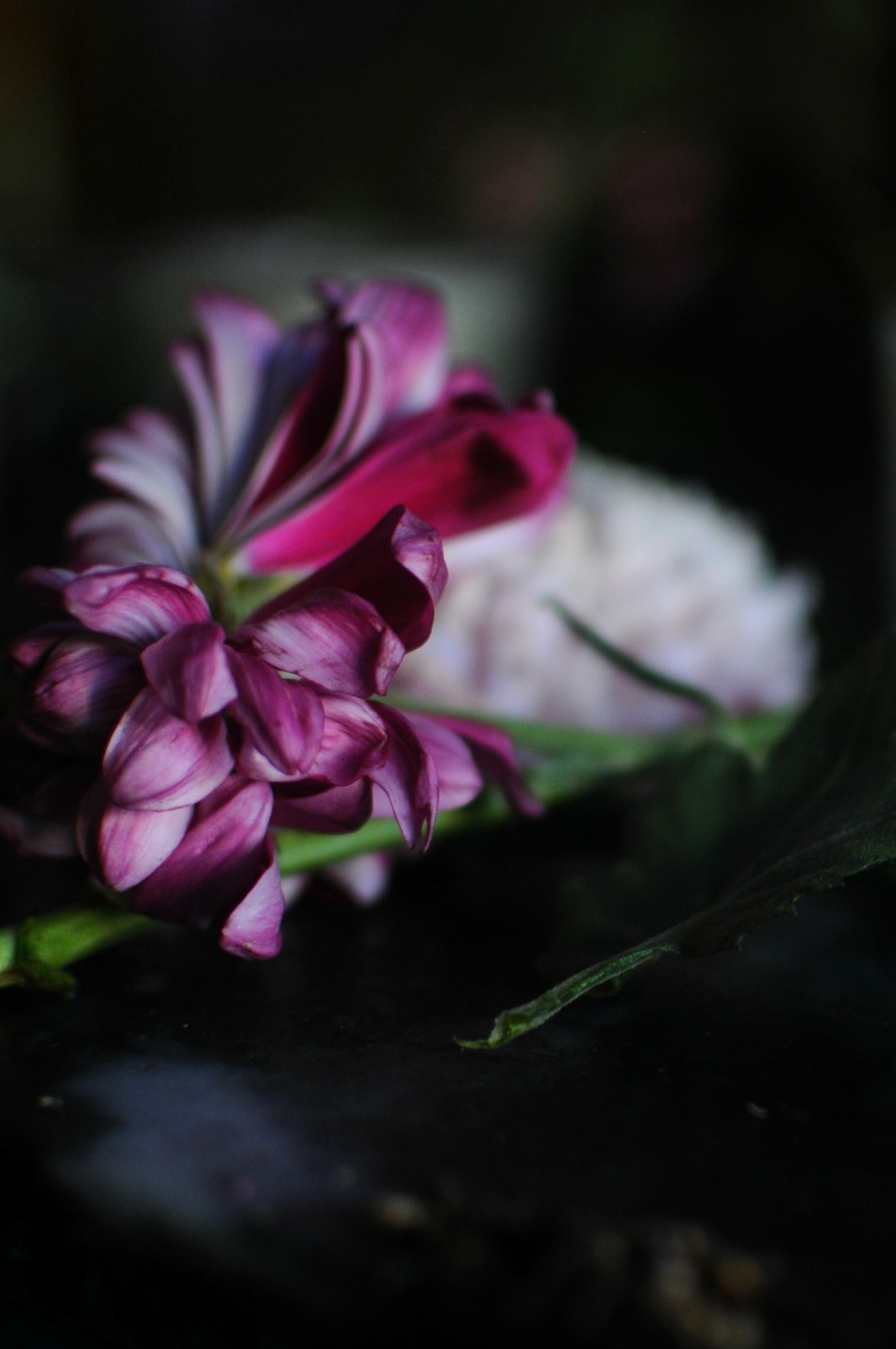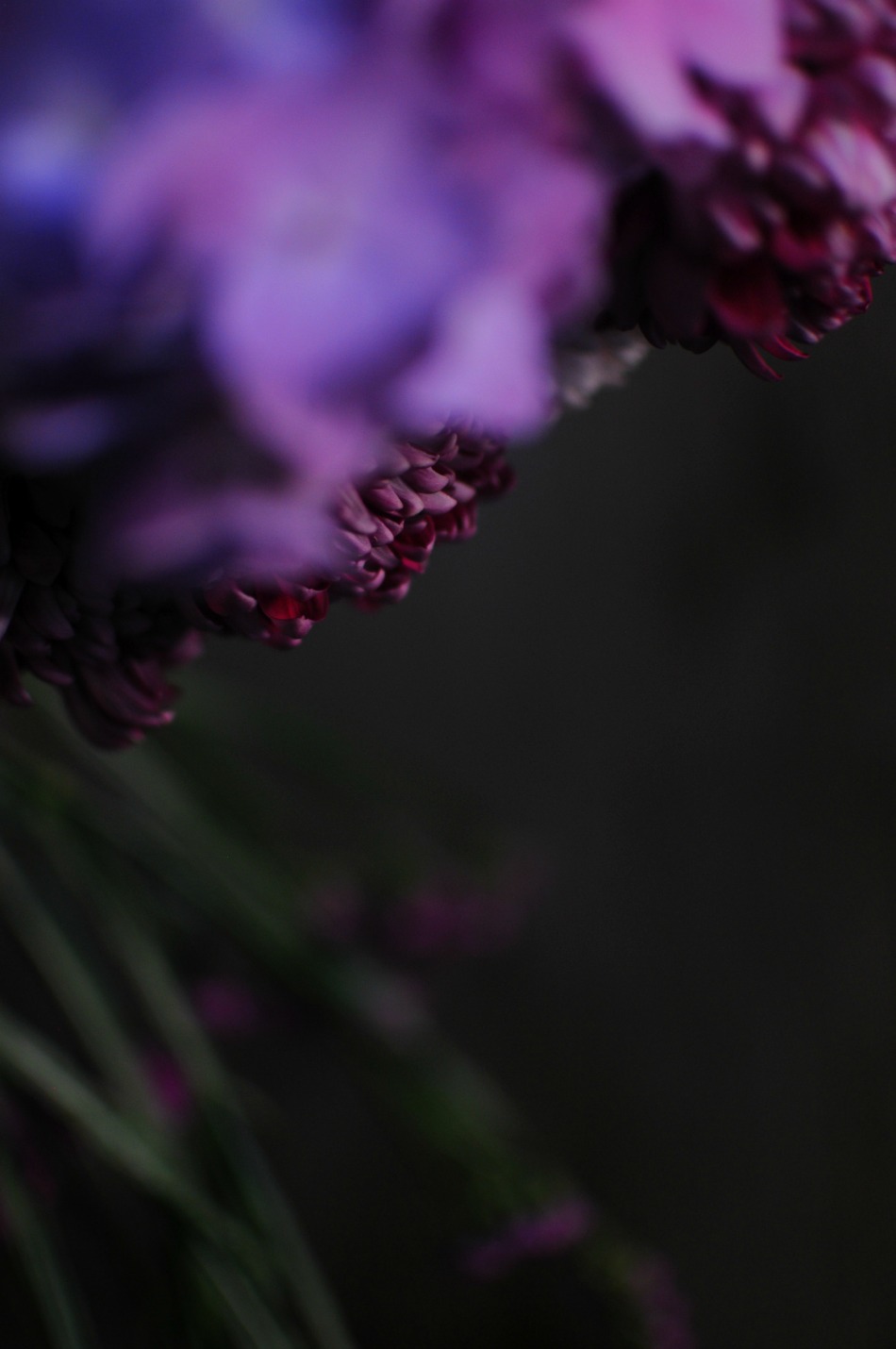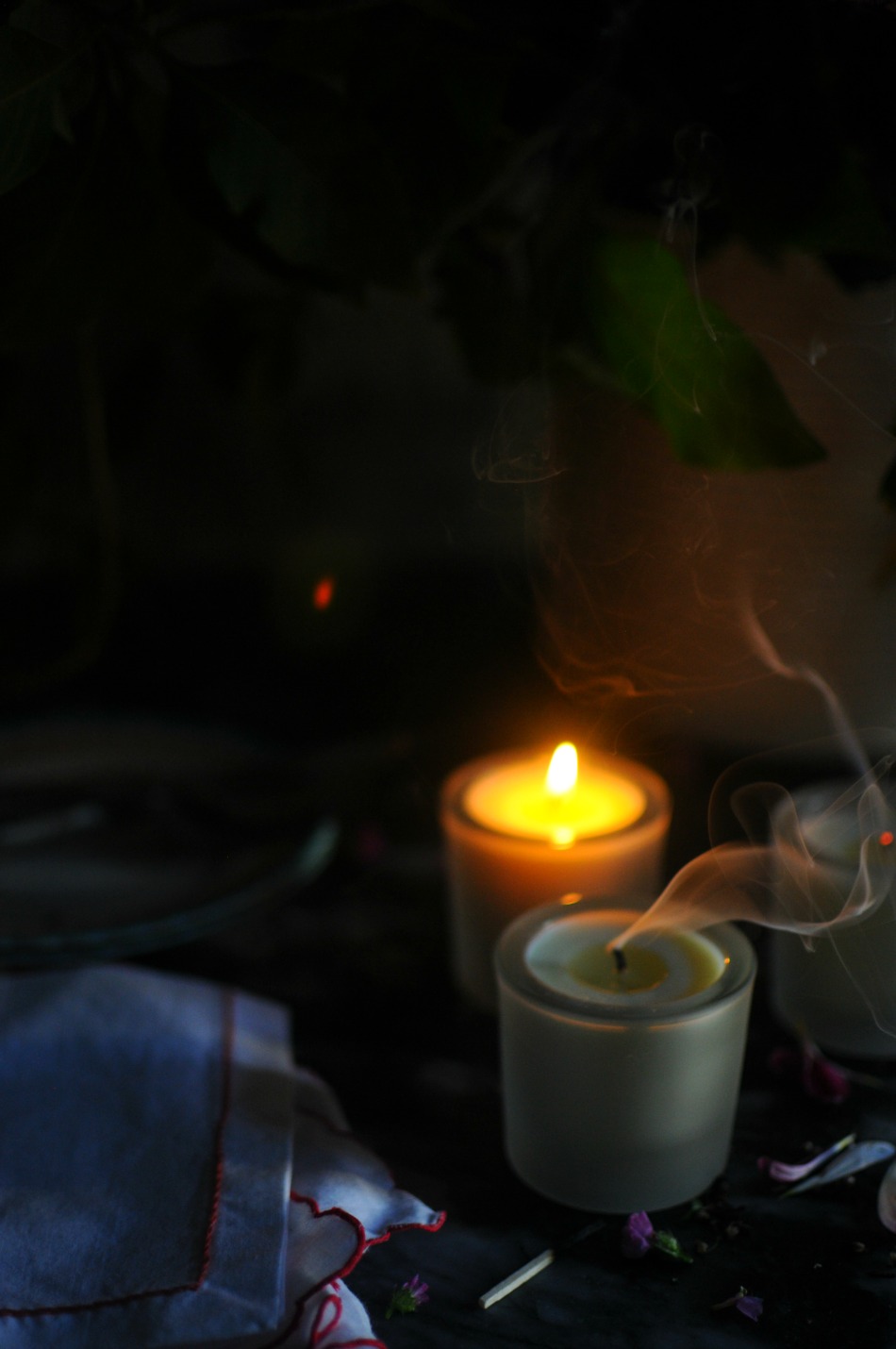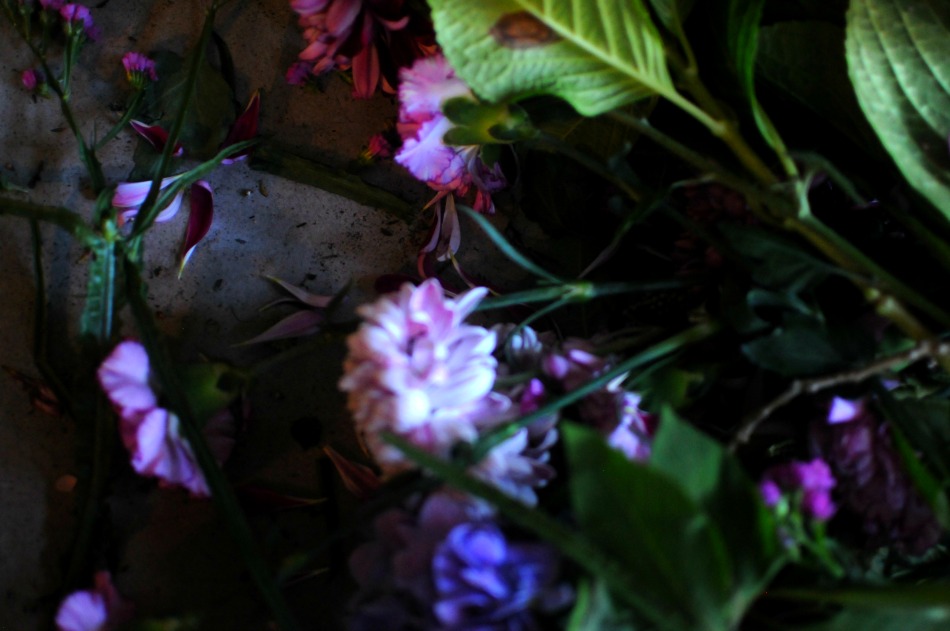 In partnership with Tatine. Photos by Claudio Silva. Photographed at Cafe O Corvo.