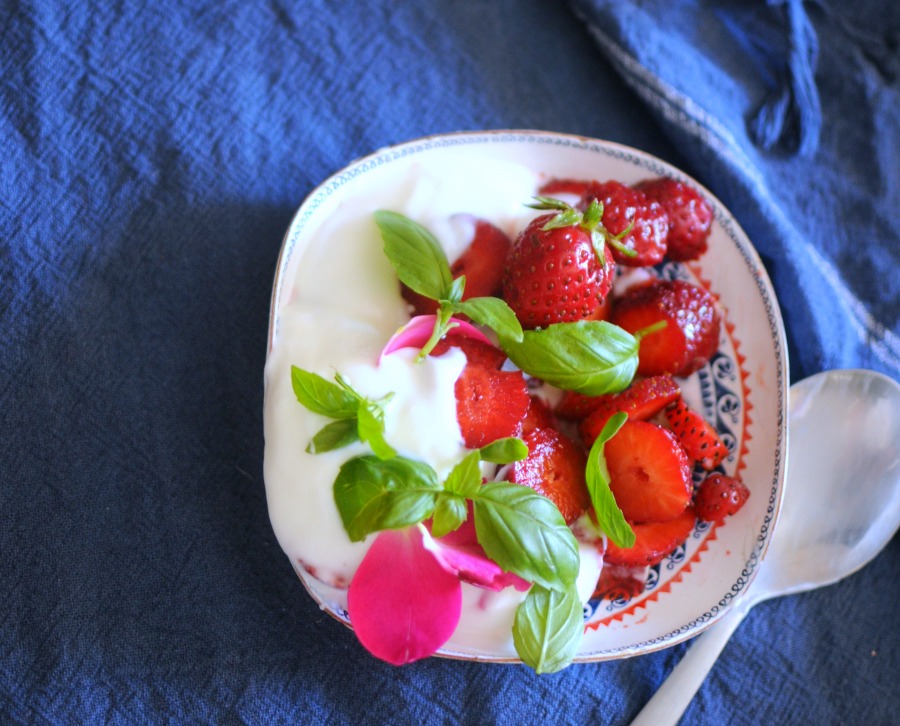 When spring arrives in Lisbon, the winter roasted chestnut sellers are replaced with strawberry sellers peddling the latest seasonal favorite under pink umbrellas around town! I usually get mine though at the organic farmer´s market on Saturday in Lisbon´s Principe Real neighborhood. It´s my favorite market and makes for a sublime Saturday morning ritual (and a reason to get this non-morning person out of bed.) My new favorite way to eat strawberries is with some yogurt, basil, and rose petals!






I add just a few rose petals and a few springs of basil with lots of strawberries! It´s a different way to change up the presentation of this seasonal fruit! As I love things that aren´t overly sweet, I try to use a plain yogurt without a lot of sugar. I have to say I recently also had them with fromage blanc and am absolutely loving that as well. Next, I want to try, strawberries with fromage blanc, jasmine flowers, and honey.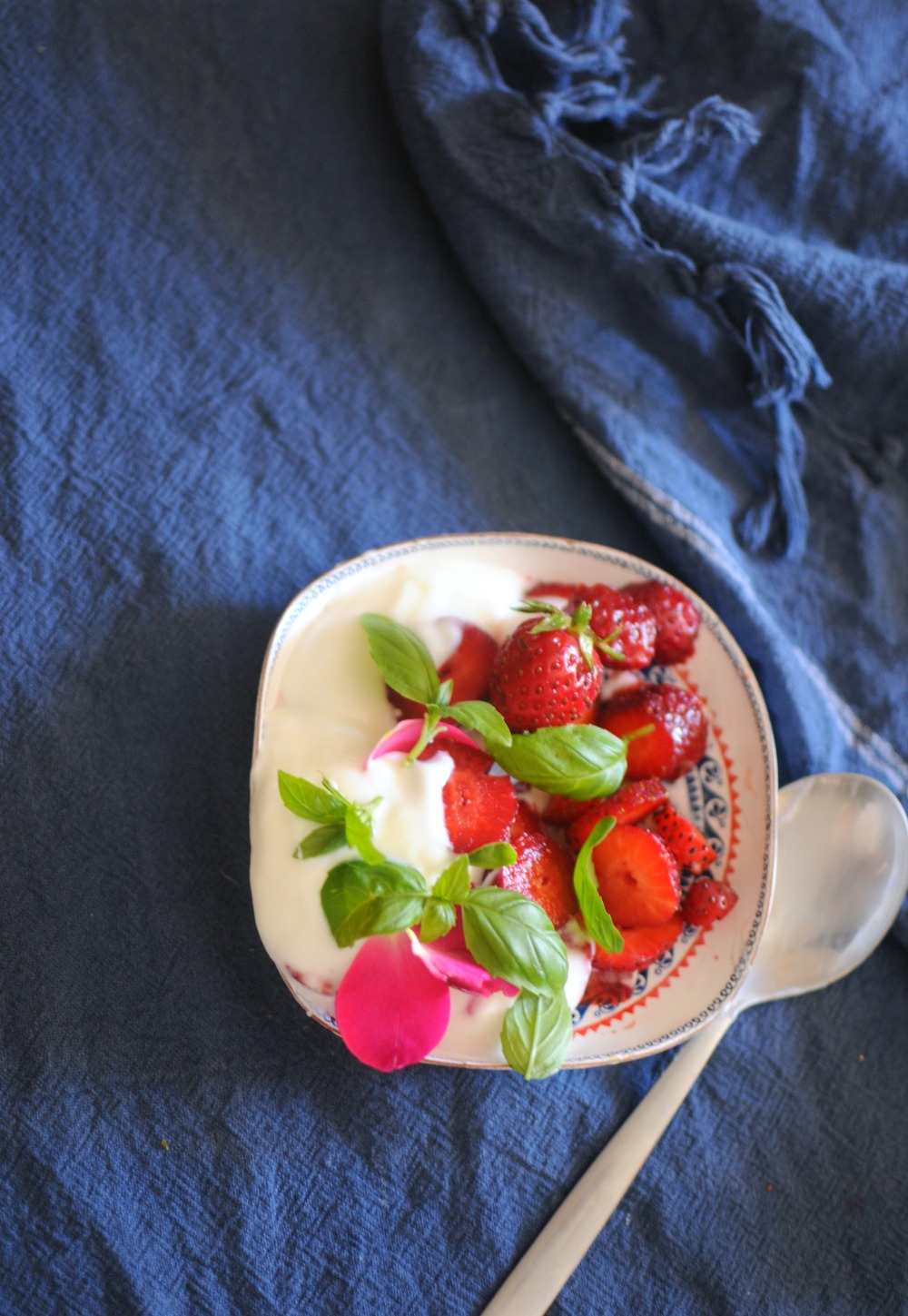 What's your favorite strawberry combo?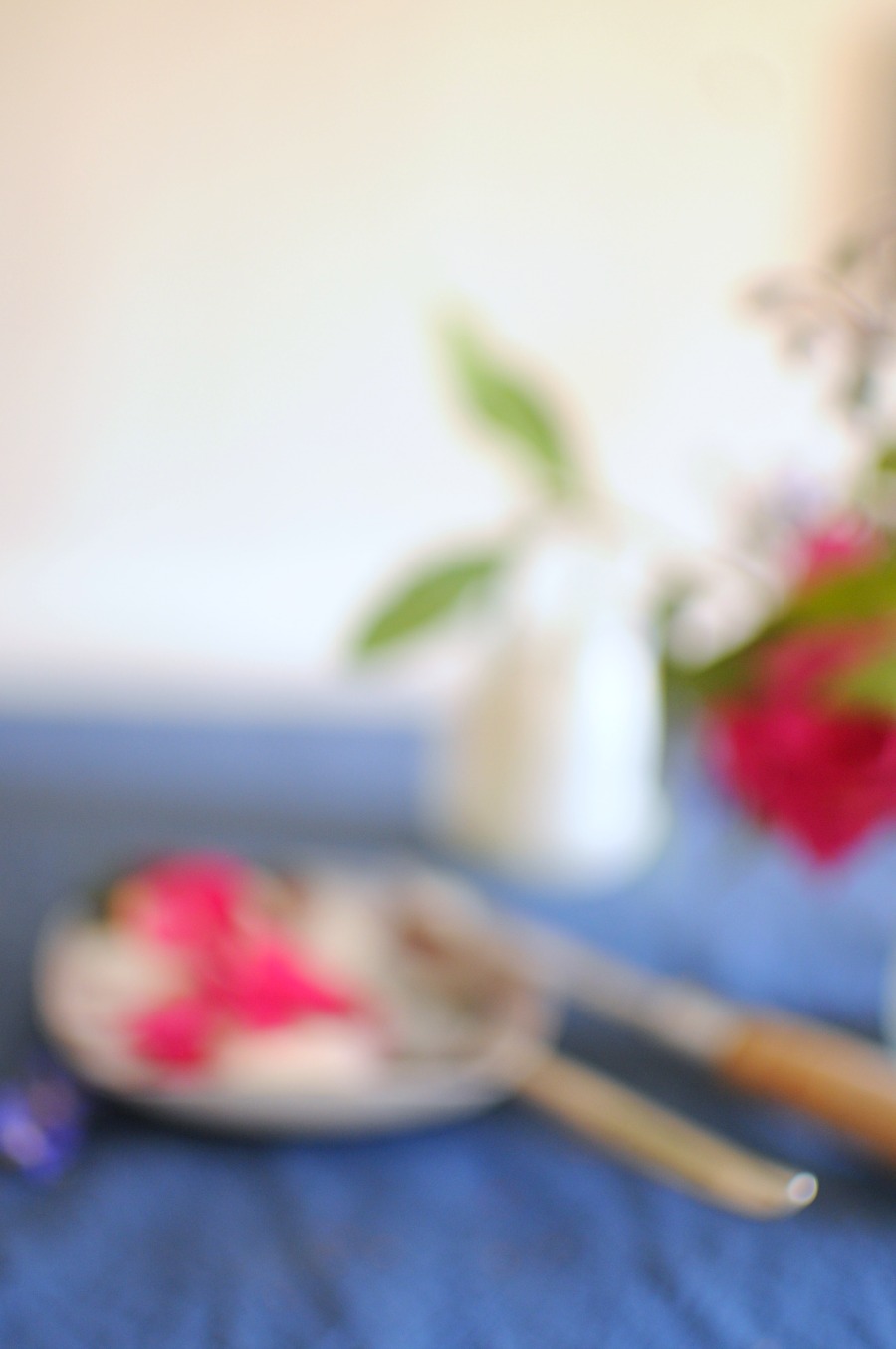 You might also like:

Summer Peaches
Peach Picking in Oregon
Baked Eggs in France
Cooking for One

Photos: Chelsea Fuss.