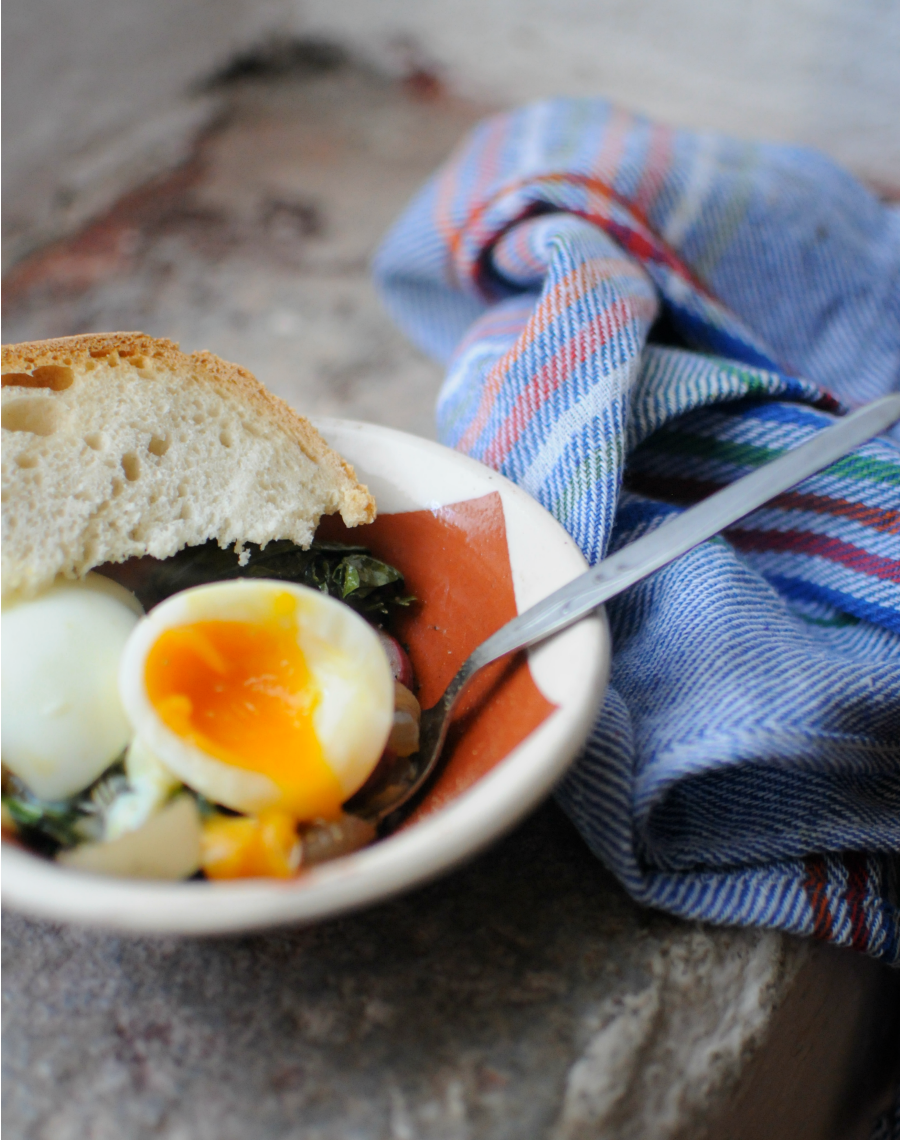 When I was a little girl, I used to throw fits if the eggs served to me were not "juicy" enough! As an adult, I've become obsessed with eggs. The first time I tasted a farm fresh egg, straight from the chicken pen, I was hooked. I think an egg cooked properly is as decadent as a chocolate cake. I've been known to eat them for dessert!
It may seem simple to some, but I've never been good at cooking a soft-boiled egg! When I was on the farm in France and we were up to our eyebrows in eggs everyday, I perfected it! It's all in the timing.
– Bring a pot of water to a boil.
– Drop the egg in gently with a spoon (so it doesn't crack!).
– Let it boil for exactly 5 minutes! (update: I've found this works great on all the gas stoves I've used, but electric stoves can take longer. I've found around 7 minutes is the prime time for electric!)
The perfect egg has all the whites cooked and the yolk juicy. I like eating mine with sauteed greens, onions, garlic, a bit of cream. Bread, of course, to dip in the yolk. And, I am always a fan of hot sauce! Portland's Secret Aardvark is my favorite.
How do you eat your soft-boiled eggs?
More about Cooking for One on Frolic!:
Cooking for One: 6 Simple Ideas
Behind the Scenes with My Life in Sourdough
Cooking for One: Chickpeas for Lunch
Photos: Chelsea Fuss. Taken in the Alentejo Region of Portugal. Bowl by José Mestre, Rua de Jesus N 19, Beringel, Portugal.