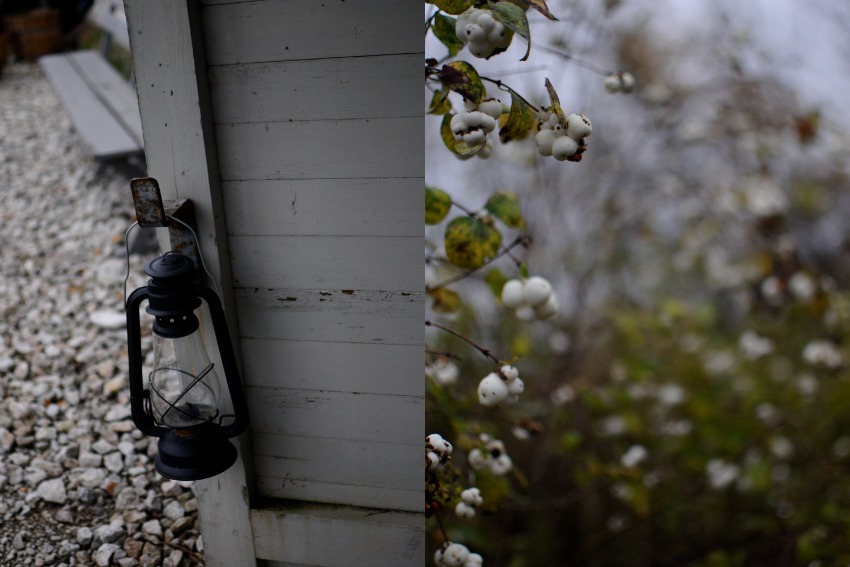 While I staying in Gotland, I visited Leva Kungslador, recommended by several readers. It's a gorgeous garden, bakery, farm store, and design studio outside of the center of Visby, the main city on the West Coast of Gotland.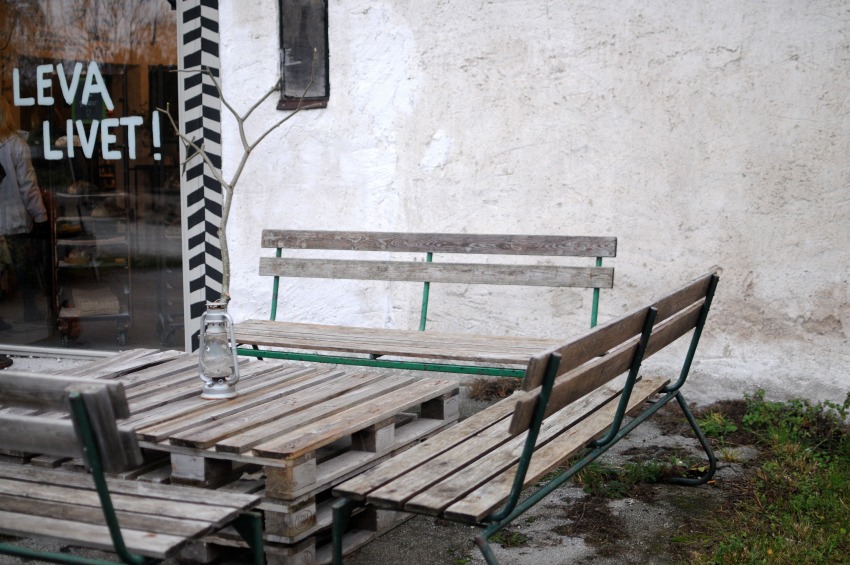 I walked around one gloomy October day and loved wandering the gardens, having fika in the greenhouse, and picking out a few organic soaps and toiletries at the farm store.
A magical little sanctuary, the greenhouse features a cast iron stove, candles, tables for eating, and a gorgeous display of bulbs, rosehips, watering cans, and fall foliage.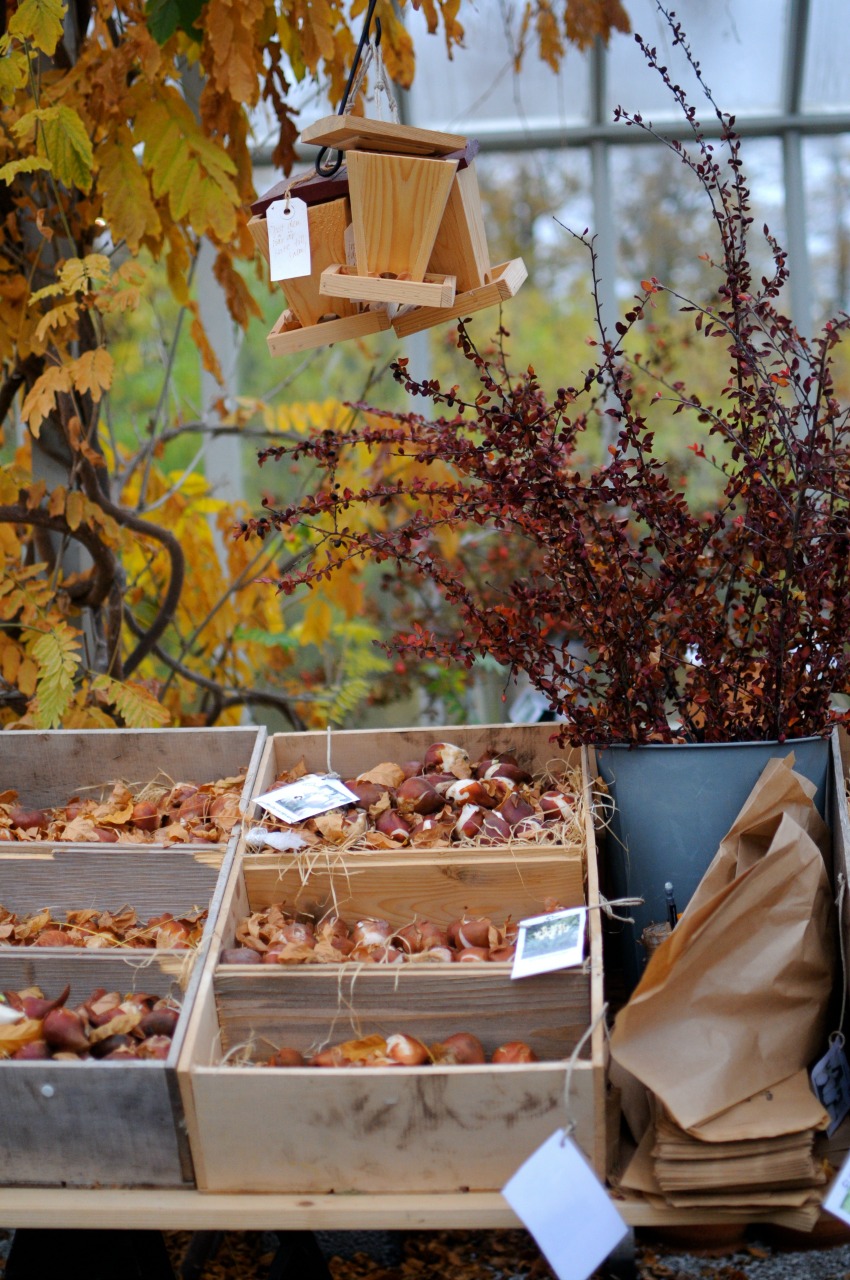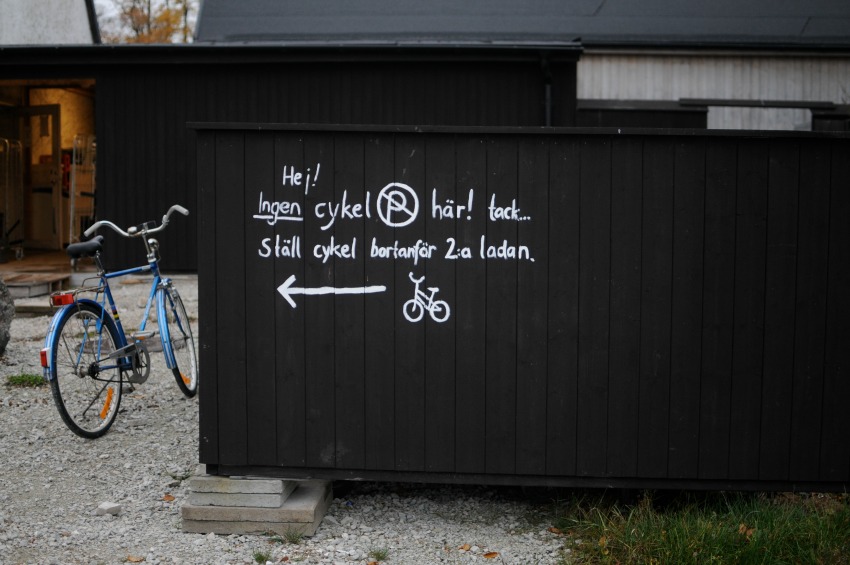 I didn't get a chance to photograph the stunning restaurant and bakery but it is so worth a visit! Leva sits at the edge of a forest and when I visited the leaves were just at their peak. Also, check out the stunning modern houses they design!
Photos: Chelsea Fuss. Taken in Gotland, off the coast of Sweden.