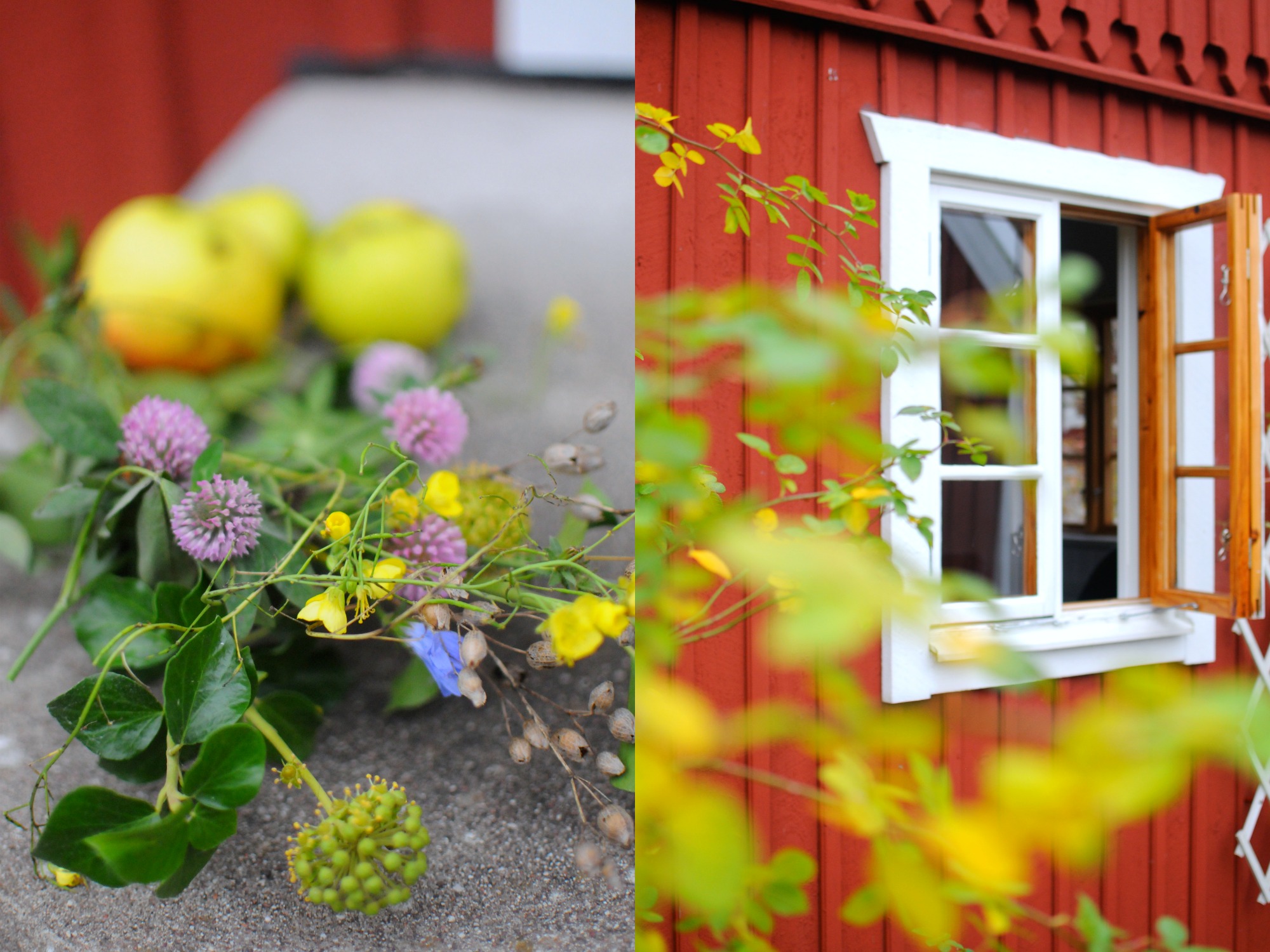 It's all about Gotland this week on Frolic! I spent the last month in Gotland. If you aren't familiar, Gotland is Sweden's largest island, off the East Coast. Here's a look at the little cottage I stayed in. I absolutely adored it! Located in Slite, a little factory town on the Eastern coast of the island, where Gotland's only archipelago is located, the little cottage is located in the garden of Hans and Margaretha, at the edge of a forest that borders the sea. Though Slite is home to one of Europe's largest cement factories, it also features stunning coast lines, an old windmill, sweet cottages, and an abundance of wooden boats. I'll share more scenery from Slite soon, for now here's a peek at the cottage.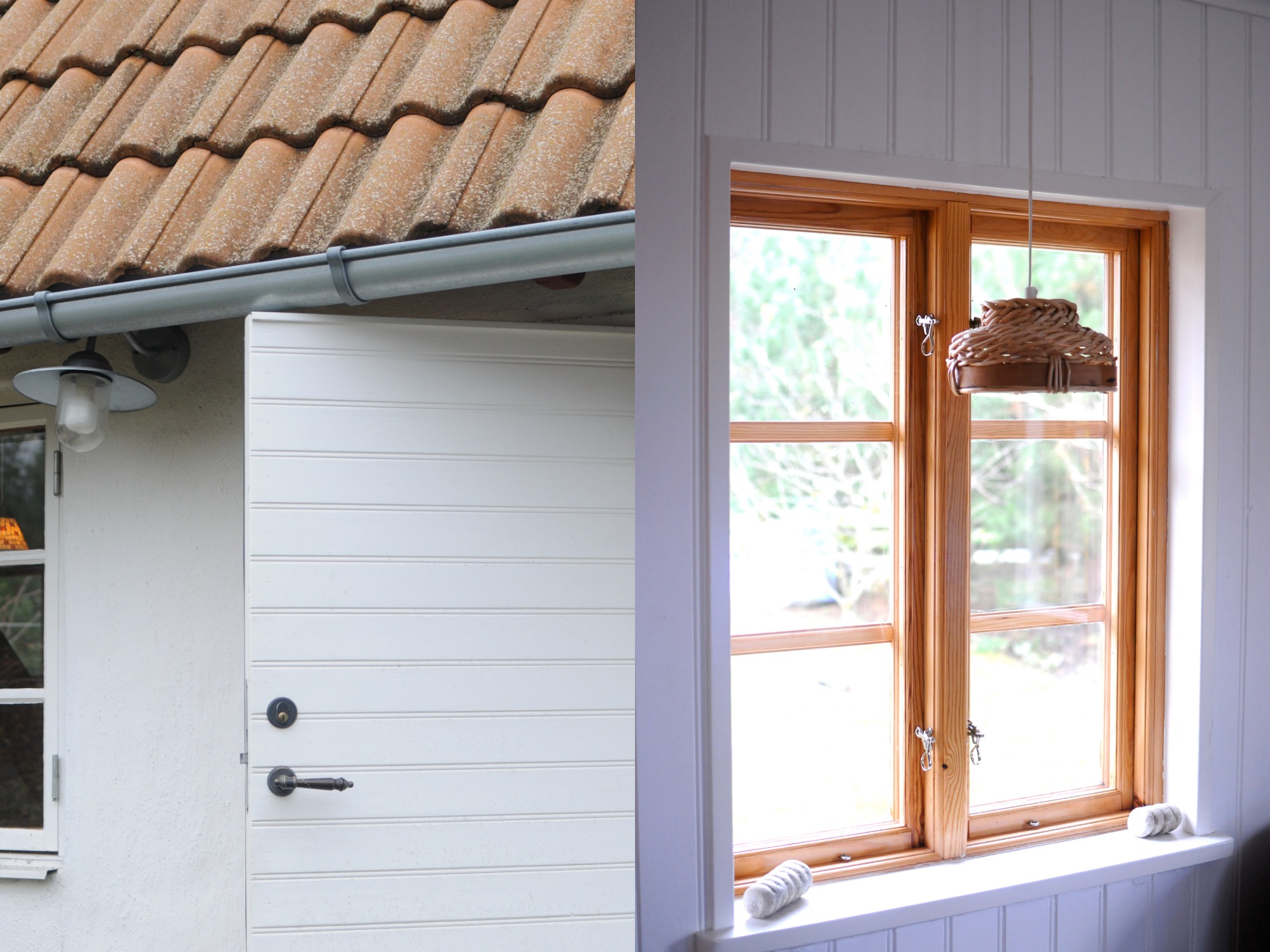 The typical Gotland cottage is made of white stone. This one was a mix of the traditional red, wooden Swedish siding and white tone. Sparsely decorated with collected rocks and mid century furniture, it's a welcome respite.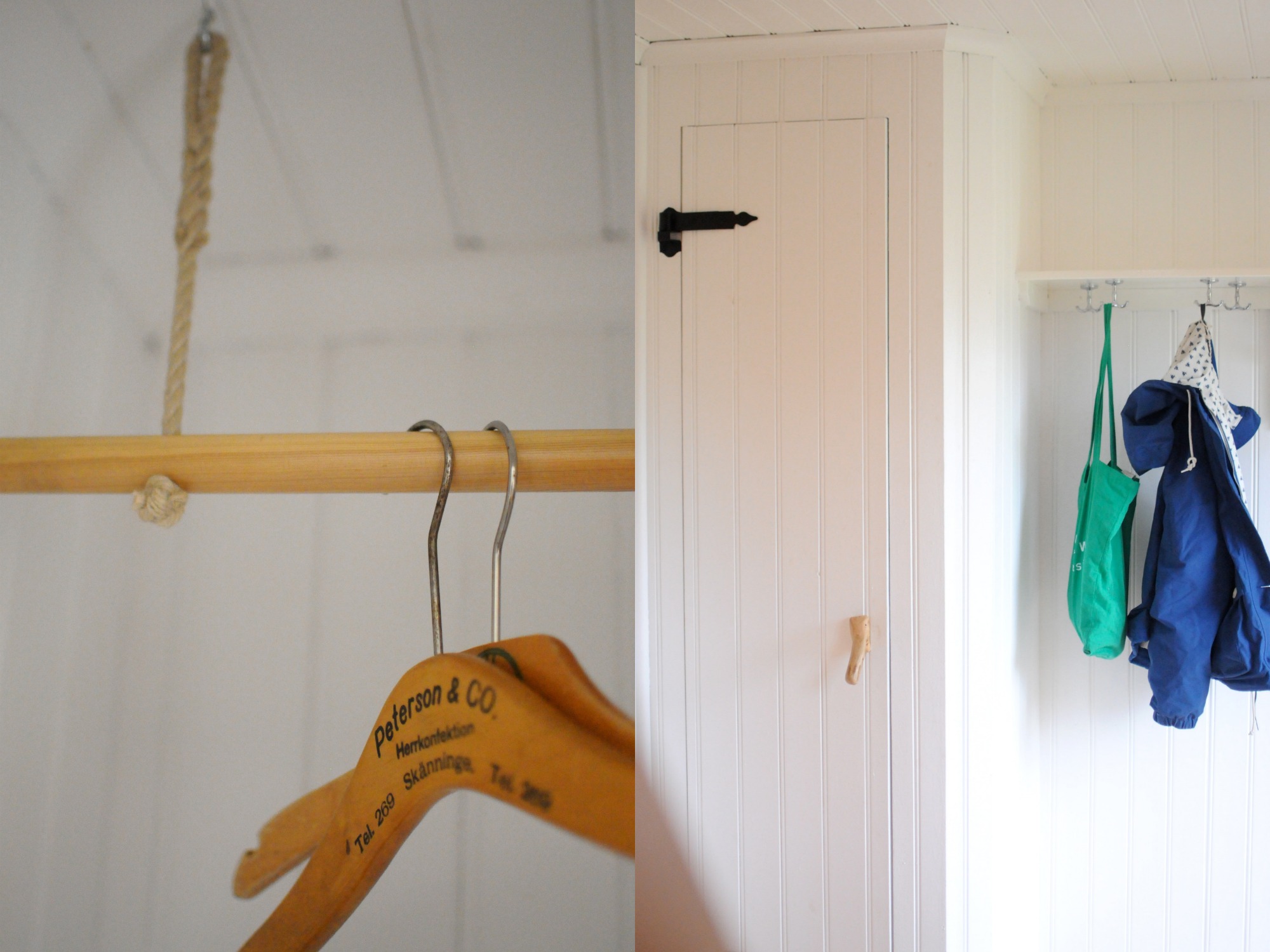 Rope hung dowels keep closets organized and simple. The vintage hangers made me smile.
I loved spending my evenings in the little cottage, cooking bread, reading, and making tea.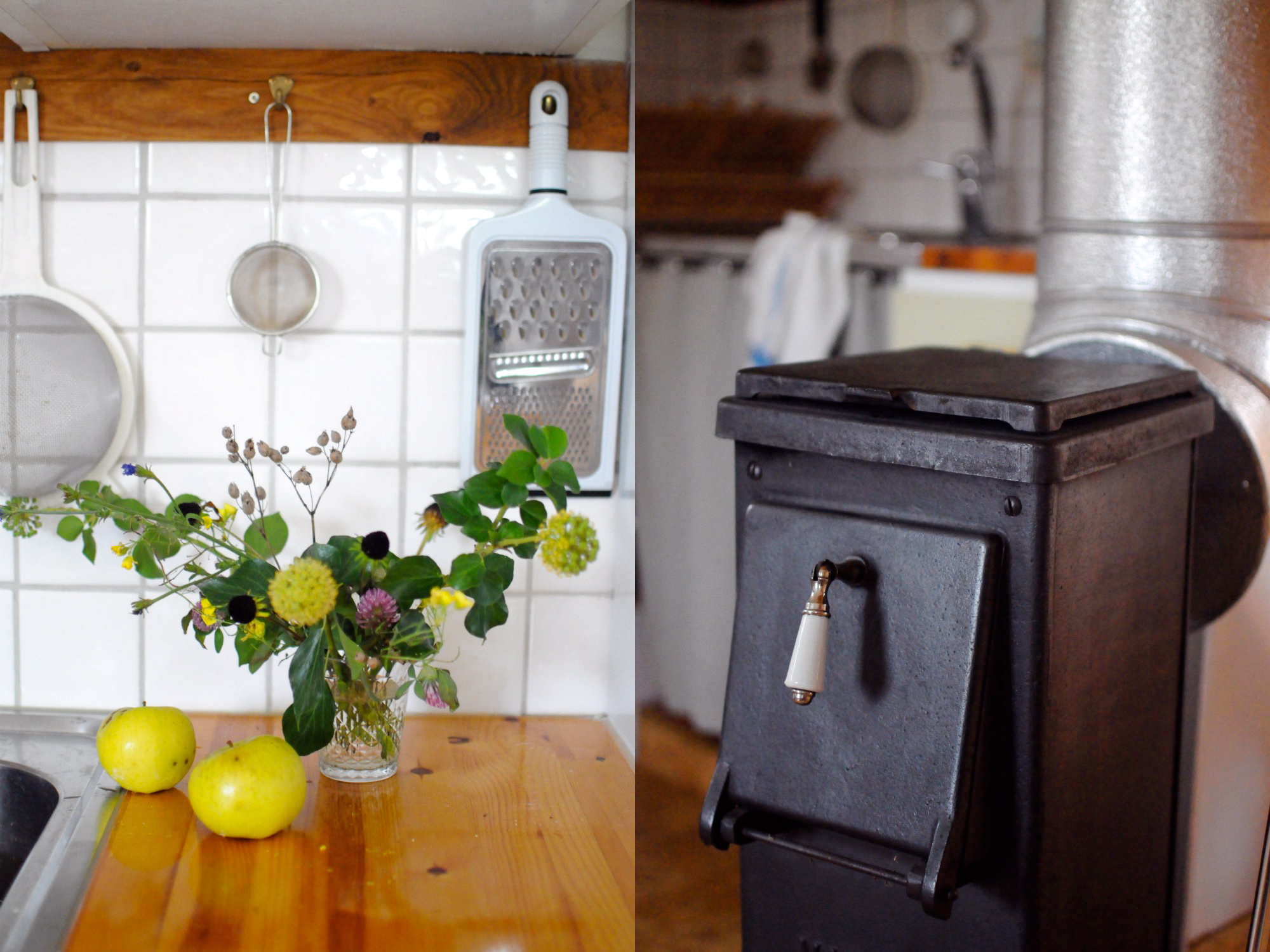 The sweet little kitchen was quite sufficient and included a darling cast iron stove.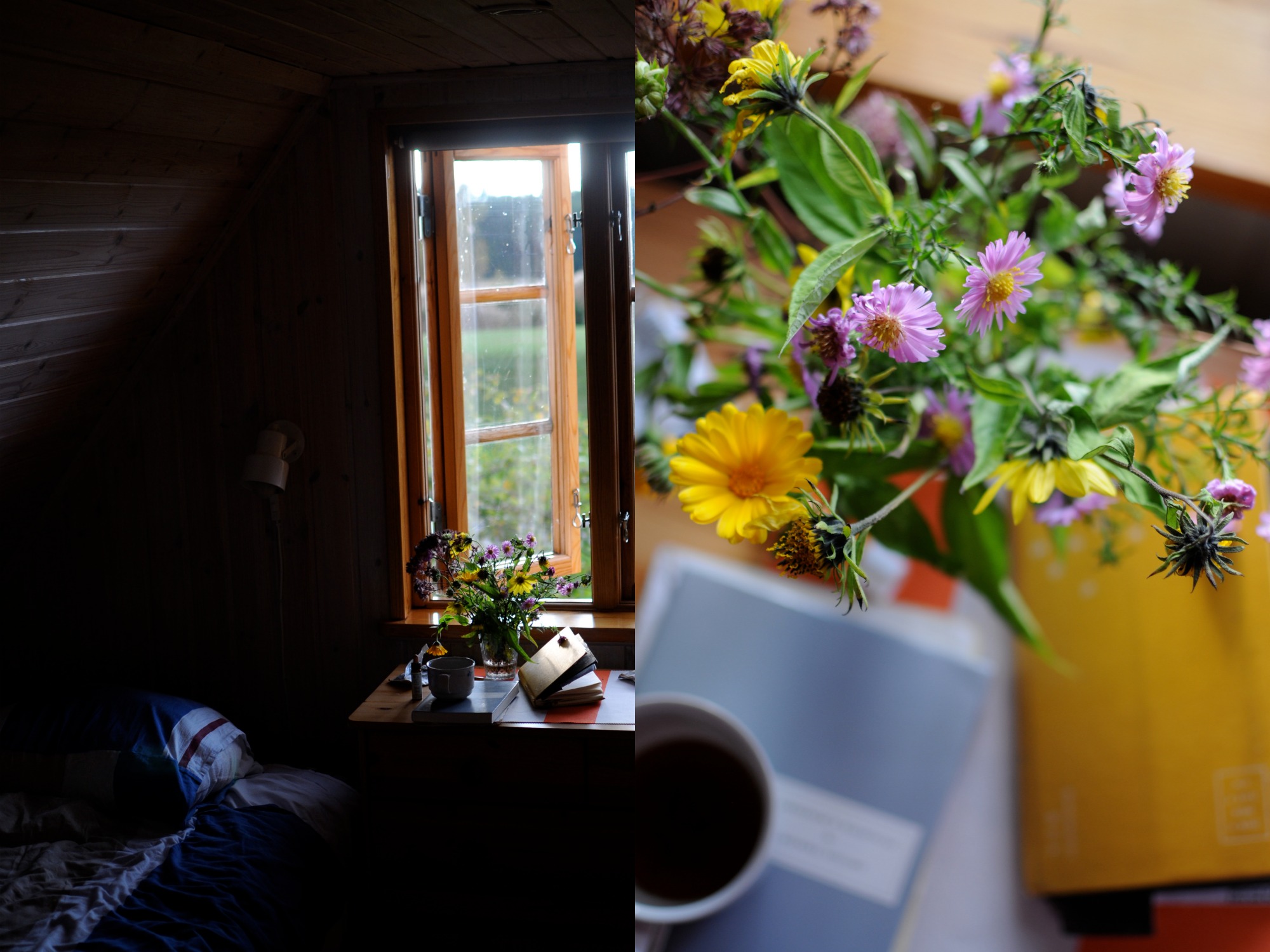 A ladder leads to a little loft with four little beds and windows that overlooked an apple tree. You can rent the cottage here. I was lucky enough to get an off-season rent since I rented it in October! I'll do a post about my tips on renting a cottage, soon!
Photos: Chelsea Fuss. Taken in Gotland.