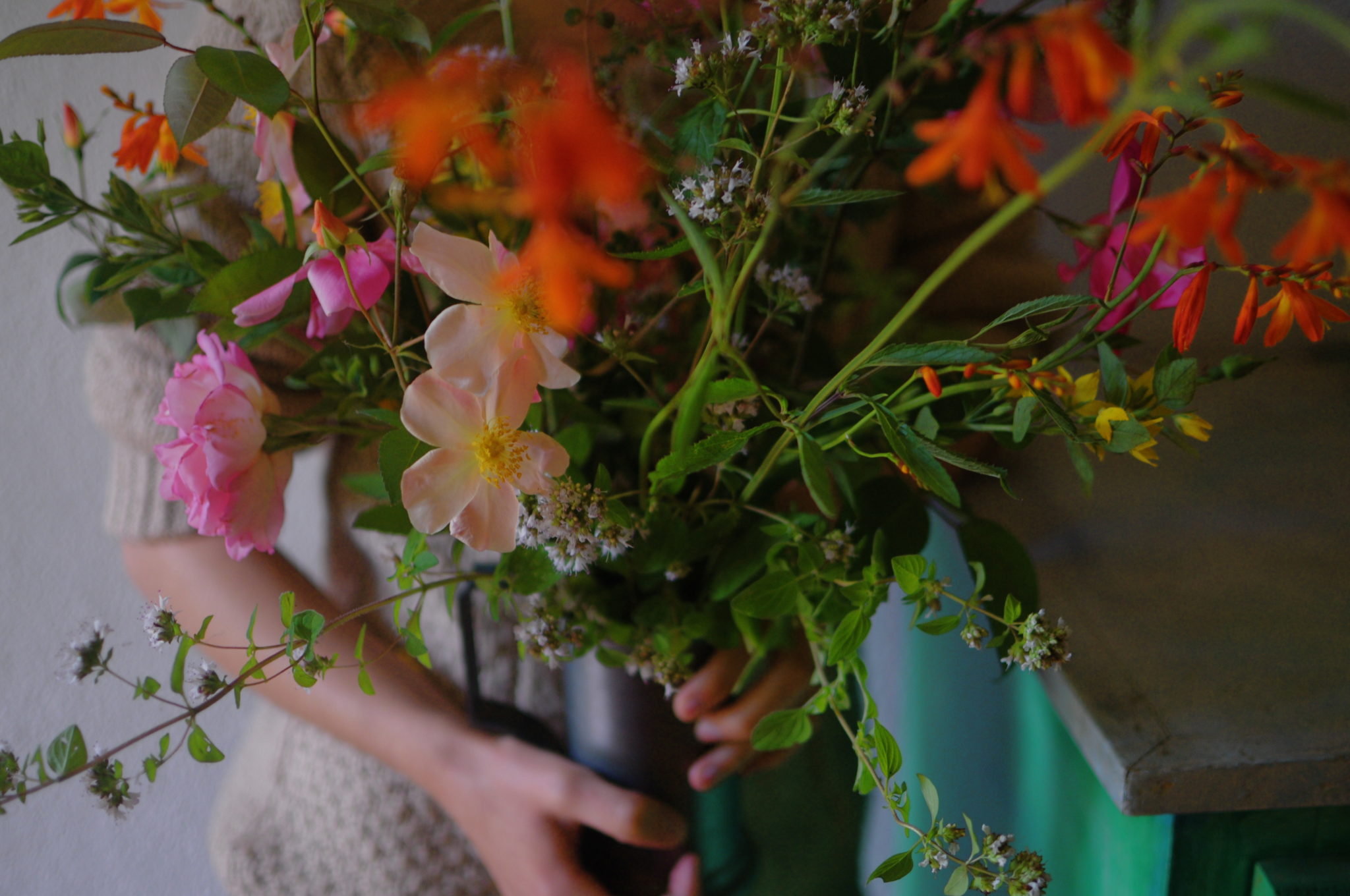 We've had some rain and thunderstorms here! Storms are always such a treat for me since we never have them back at home. I brought out tea and packaged cookies for the occasion and then my co-farmer and I made flower arrangements from the garden.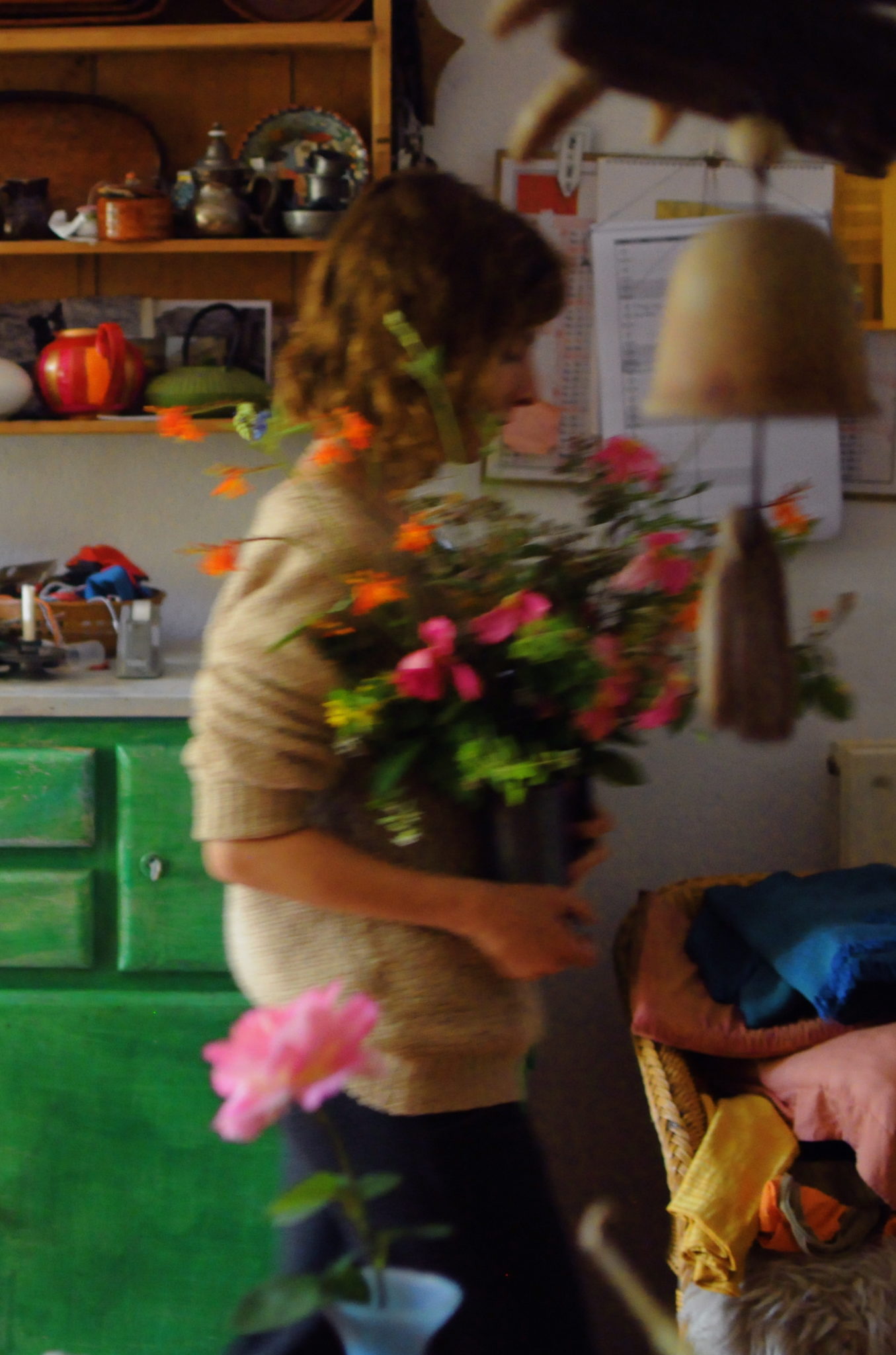 My arrangement had garden roses, oregano, verbena, crocosmia, and lysimachia.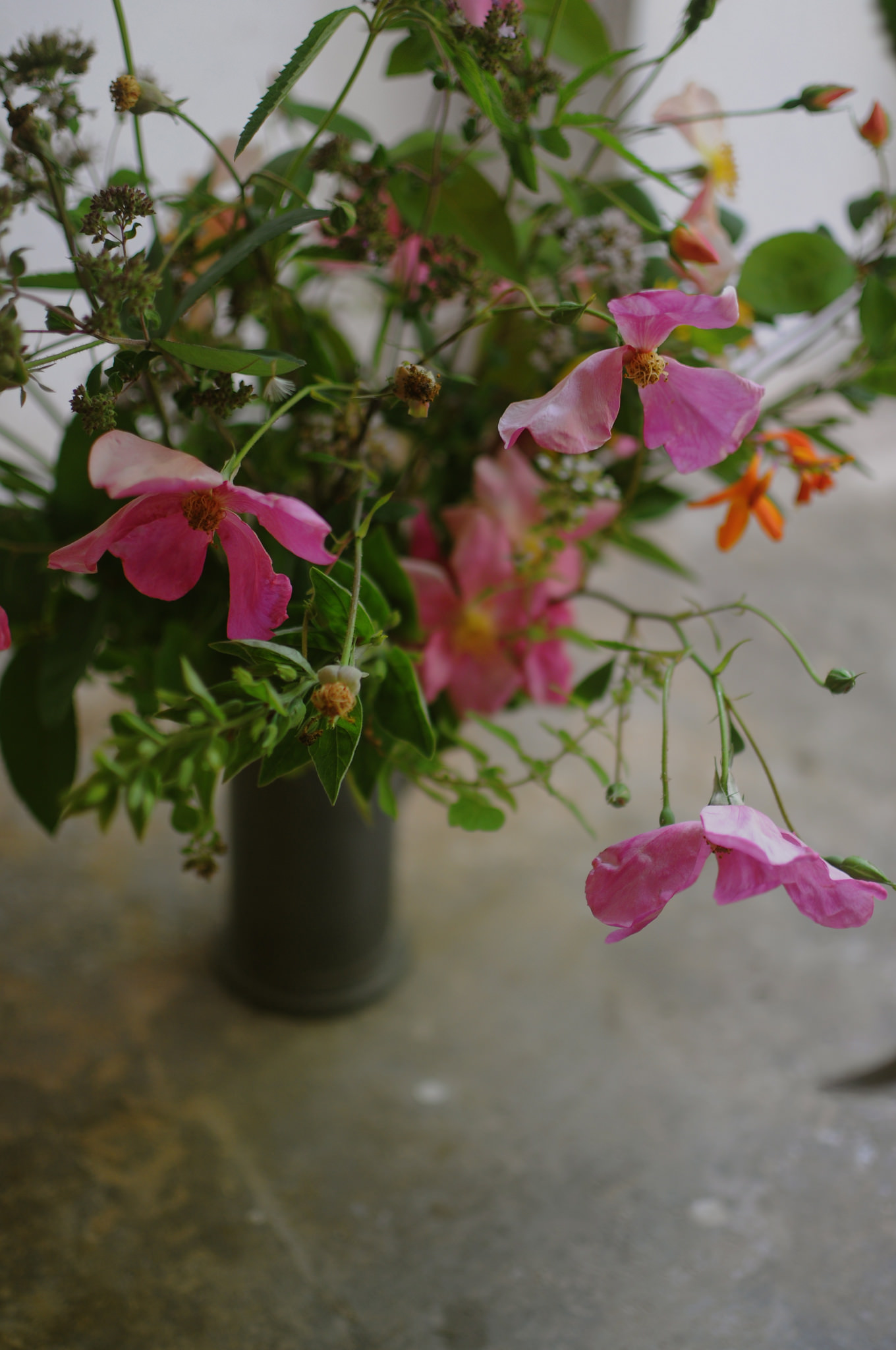 This single petaled China rose, Mutabilis, is such a dream. Changing color from hot pink to orange to pale pink, it's incredibly fragrant and blooms all summer long.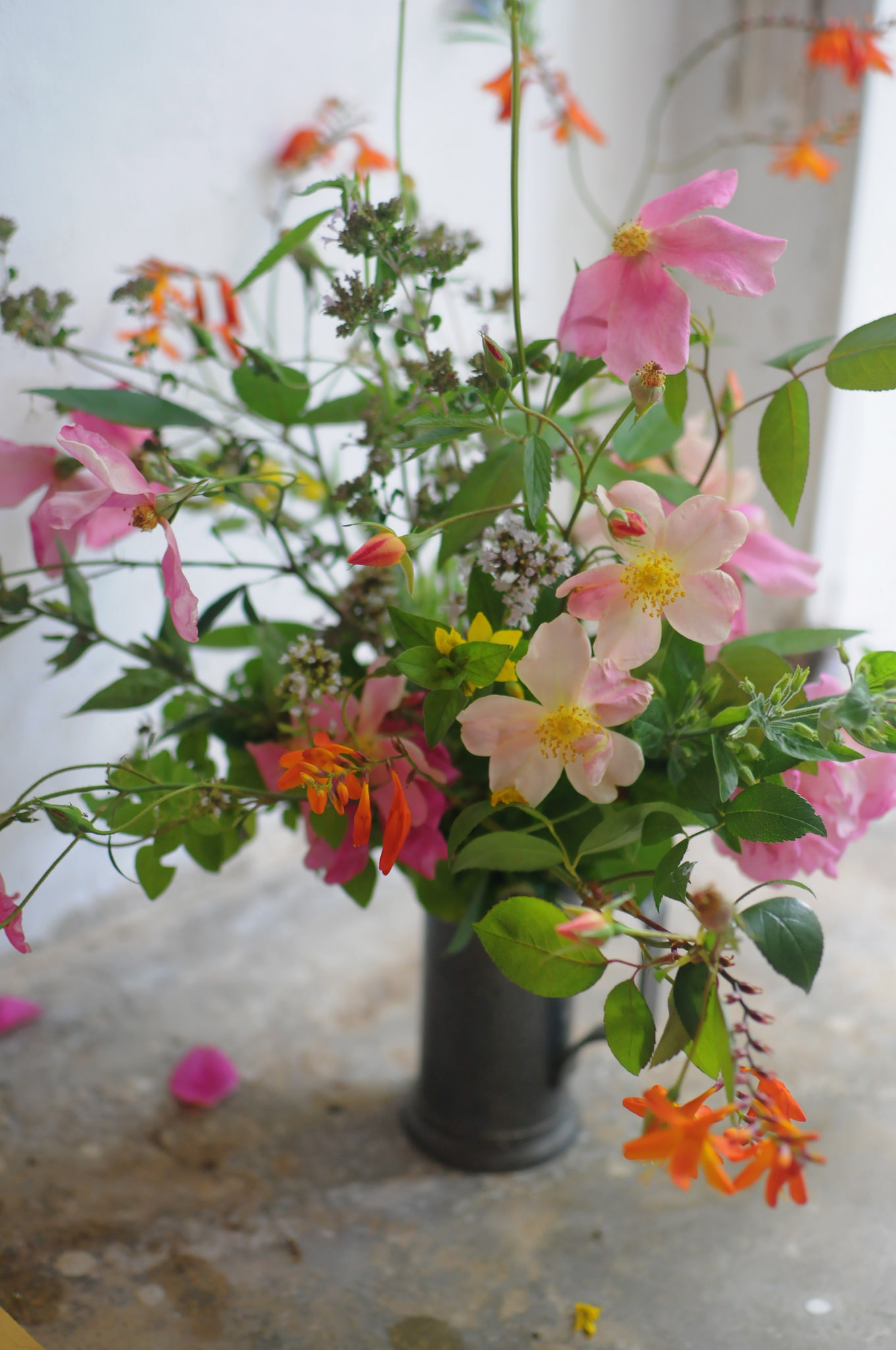 The sun came out once we were done arranging! I absolutely love how the weather changes here constantly and that sun regularly alternates with rain. Rain makes me feel at home.
Photos and styling: Chelsea Fuss. Model: Sarah Ally. Taken in Brittany, France.