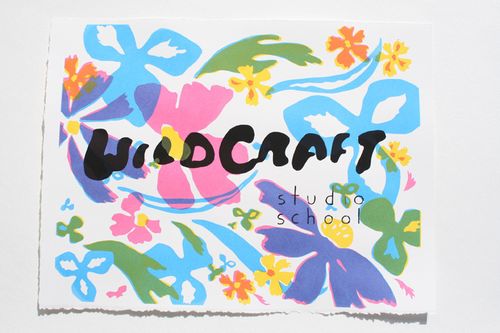 I was excited to see a new site and business launched by Chelsea Heffner, formally of Plain Made. I've been having fun following all her projects over the years. I met with her a few months ago and her life in the country growing a big garden, building an outdoor stove, and making art sounded so dreamy so I was excited to see she's inviting people out to her little studio to share all her art knowledge in the form of a little school called Wildcraft! A few of the classes on my wishlist:
The Color of Place: Natural Dyes from Weeds & Wilds of The Columbia River Gorge
Color From Your Garden: Cultivating Dye Plants at Home
Printing and Painting on Fabric
More about Chelsea:
Poster by Wildcraft Studio.