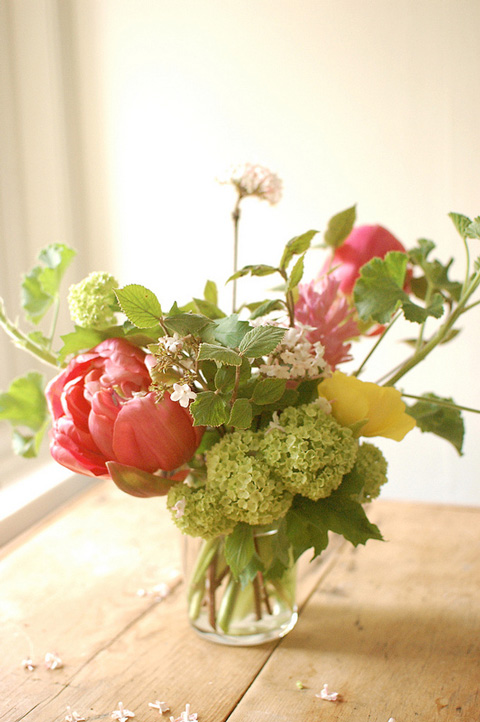 Many of you have asked for an online version of the flower classes I've offered in the past, so I am happy to announce I'll be teaching Flower Arranging 101 through Nicole's Classes. The class is open to students, worldwide. It requires no previous experience. You just need a pair of flower clippers (I recommend these), access to cut flowers (a grocery store or garden will work just fine!), and a camera (an iphone works!).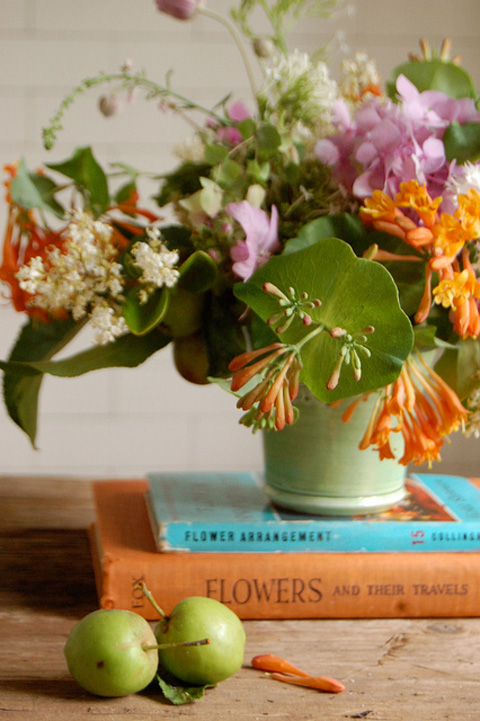 Here's the course description:
Whether you want to arrange flowers at home or are interested in becoming a professional floral designer, this class will give you a great foundation on the technical tricks of flower arranging as well as composition, color, and design. Learn how to make effortless looking flower arrangements that have that just-picked-from-the-garden look. You'll make a French hand-tied bouquet, a wild English garden arrangement, as well as a wedding bouquet and head wreath. Learn the tricks of the trade and some tips about how to get into the business along with basics like the best time to pick flowers for cutting and tricks for helping them last longer. This course will give you the confidence to create your own flower arrangements for home or gifts or to pursue opportunities and further education in the floral industry. 
You can sign up for the class right here!
More flower class posts:
A Frolic! Flower Class: Spring
How to Make a French Hand-Tied Bouquet
Photos: Chelsea Fuss