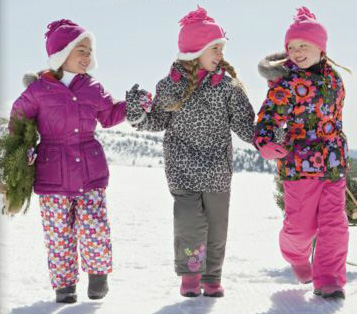 Last May I worked with the Hanna Andersson crew up at Mt. Hood for their outerwear catalog. Mt. Hood has snow for a good part of the year so a lot of catalogs shoot up there. I worked with two other stylists on this shoot. I was in charge of props, of course. Here are a few behind-the-scenes shots: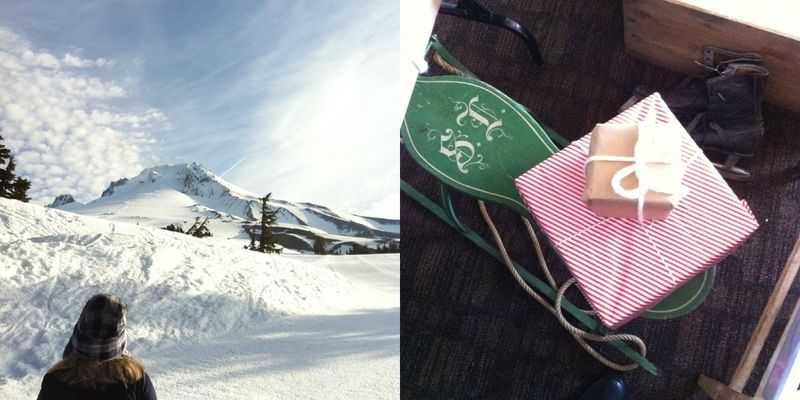 I spent a couple of days traipsing around the mountain with sleds of props, making snowmen and igloo blocks. We had so many great vintage props that didn't make the catalog.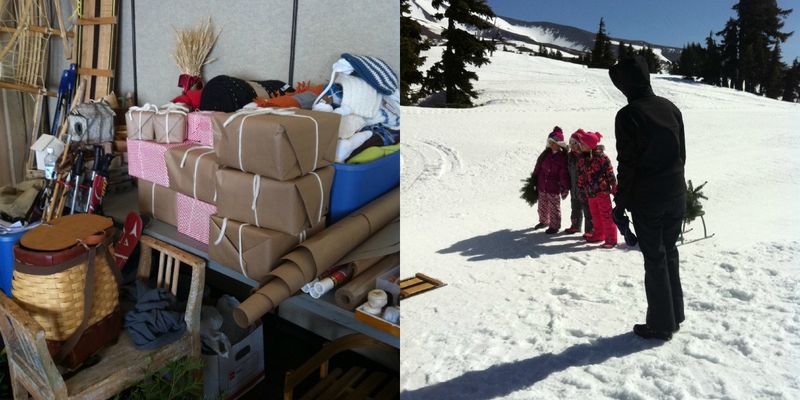 It was funny to be hauling Christmas trees around town and sourcing winter props in the middle of May, of course!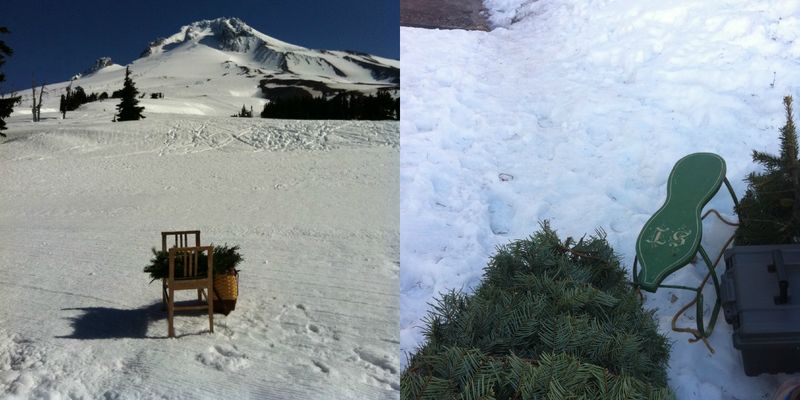 I've always loved the Hanna Andersson brand, so it was fun to work with them!
P.S. You can see more of my prop styling work right here.
Top photo: Jim Jordan for Hanna Andersson. Behind-the-scenes snaphots by me.