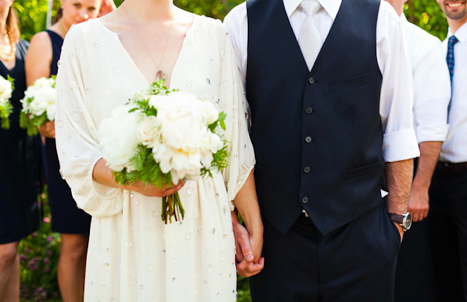 I love this sweet wedding shot by Seattle photographer, Kirk Mastin. The couple, Chelsea and Russ, were married at the groom's childhood home in Eastern Washington State. 
Most of the property is undeveloped so the families pitched in to help transform the wild woods and acreage into the perfect wedding spot complete with a dance floor and a band stage.
The brides gorgeous, silk georgette dress is from Tibi.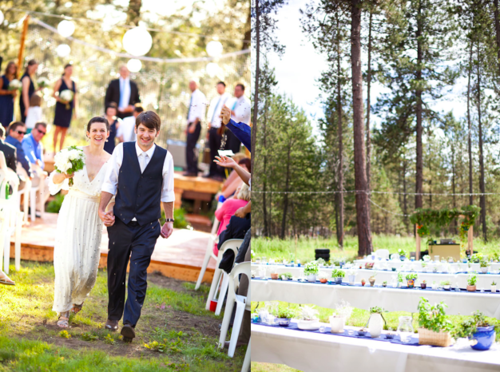 For over a year, the bride collected different pots, teacups, and baskets to hold plants for centerpieces. Chelsea says,"At the end of the wedding, I asked everyone to pick out a plant (or two!) to take home as a party favor. I became very familiar with each individual pot and plant, and I love seeing the plants in their new homes at my friends' houses."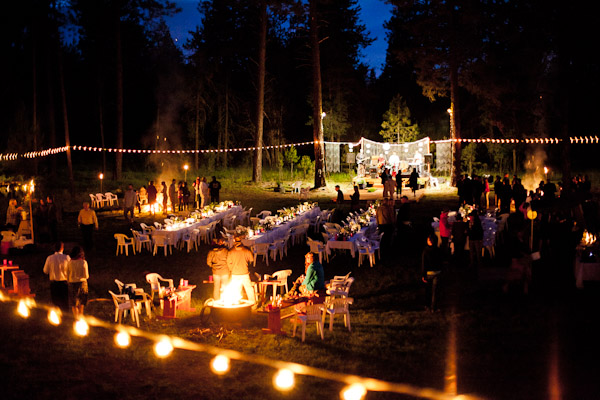 I think my favorite part about this wedding is the bonfire. It looks like so much fun!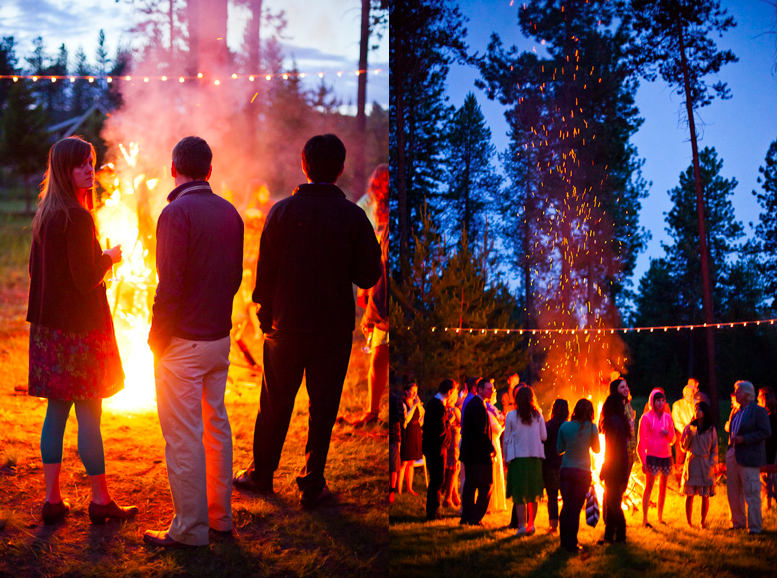 Congrats to the lovely couple!
Photos: Kirk Mastin.