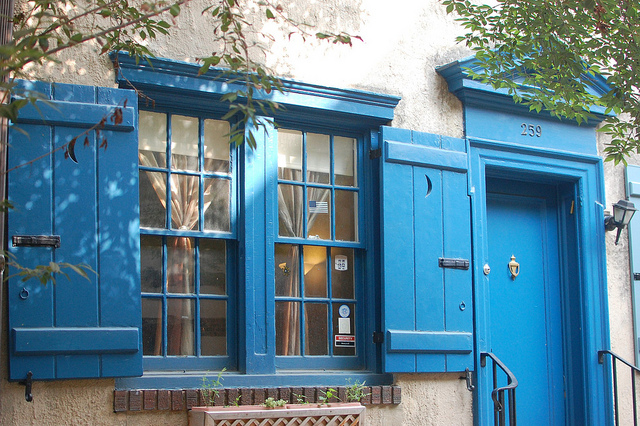 I am on my way home from  a work trip that took me East last week. Normally I dread returning home and dream of staying on the road but currently I can't wait to get home to my bicycle, leafy green trees, the the river. Here's a snapshot from Philadelphia. I am currently obsessed with that city and will gush about it later. In the meantime, here are a few posts I wrote over at Babble. 
5 adorable vintage bathing suits. Would you wear one?
Love this gorgeous Simon Pearce pottery.
A genius idea from a local Portland company.
Be back soon!
-Chelsea
Photo: Chelsea Fuss.