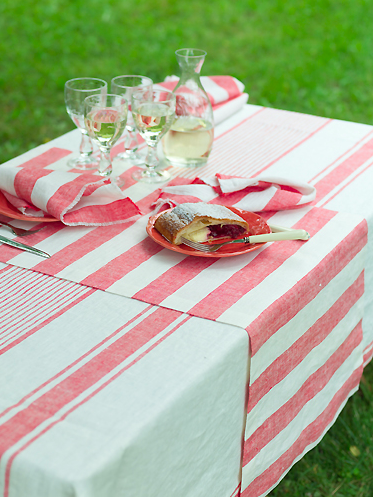 Hi friends! What do you all have planned for the weekend? I am excited for sunshine here in Portland. Although I have to work, I am looking forward to a long bike ride and a concert. Here are a few more posts I blogged over at Babble:
Still loving the watercolor trend (5 favorites).
I love anything strawberry themed. 
The most gorgeous bathing suits I've ever seen.
Have a great one!
Photo from Linenme.com.