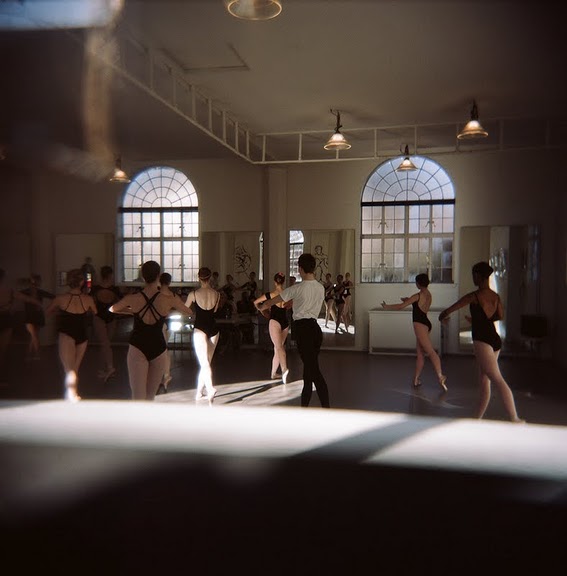 One of my favorite parts of summer in Portland is when the Oregon Ballet Theater  rehearses out in the park each day for a week. This is the week! If you can, check it out over at Director Park.  It's free! More information here.
My friend, Debbie, took this photo of a ballet class (not in the park). Isn't it lovely?
Photo: Debbie of Tiny Abstraction.