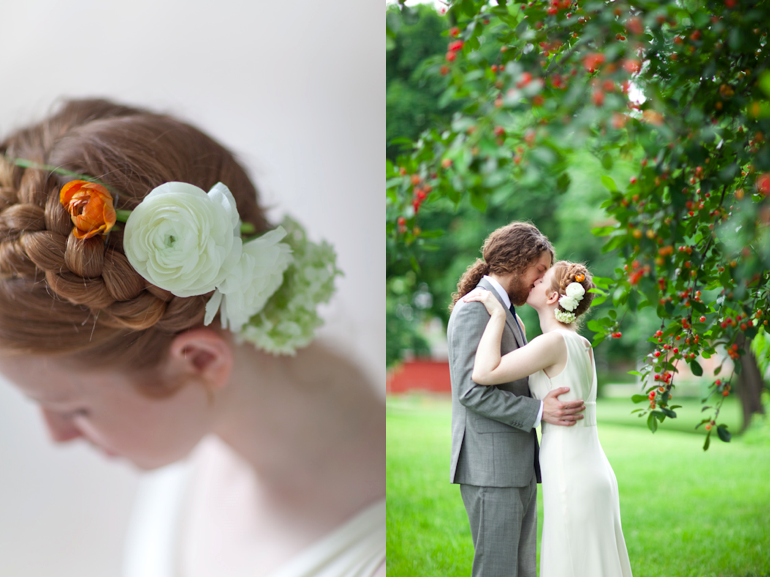 I am happy to share the super sweet wedding of Anna Allen. You may know Anna from her blog, awe-inspiring sewing projects and lovely clothing line. About a month ago, Anna was married to Jed at her local church in South Amana, Iowa. The wedding included 70 people, mostly family.
Anna says, "I know it sounds cliché, but it really did turn out to be the perfect day and I think Jed and I could both honestly say it was also the best time we've had together! We were a little pessimistic during the whole wedding planning and were talking about how we would have liked to elope. But when the big day came, we both agreed how happy we were to have a wedding shared with our friends and family and wouldn't change anything for the world!"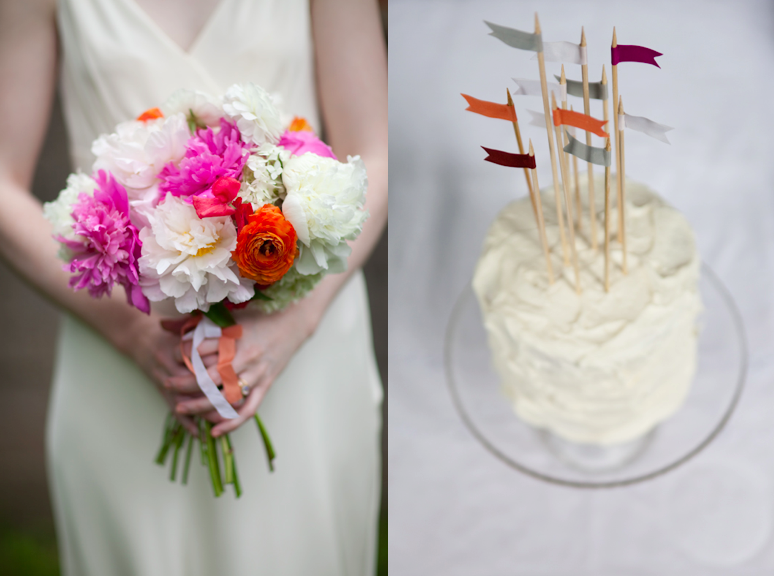 The morning of the wedding and about an hour before the ceremony, Anna made all the bouquets herself. She said it was actually quite relaxing. The hydrangeas came from her backyard and the other flowers were ordered online.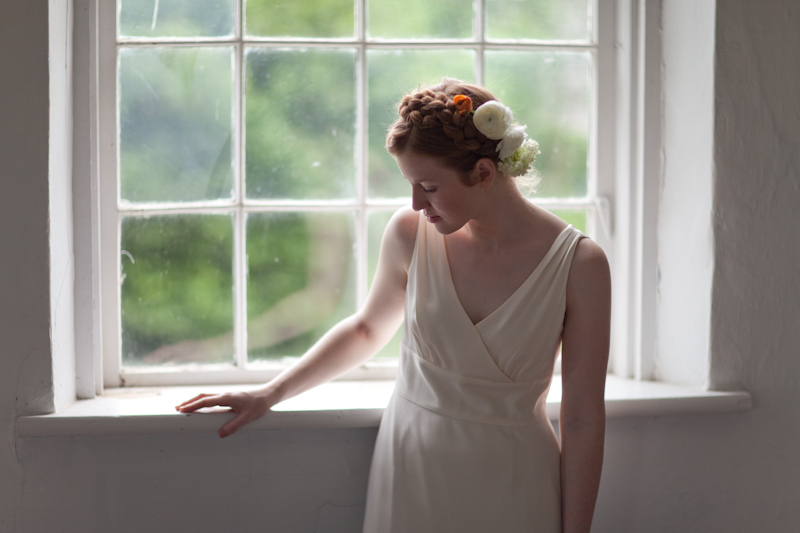 Anna's dress (originally from J.Crew) arrived ten days before the wedding from Ebay!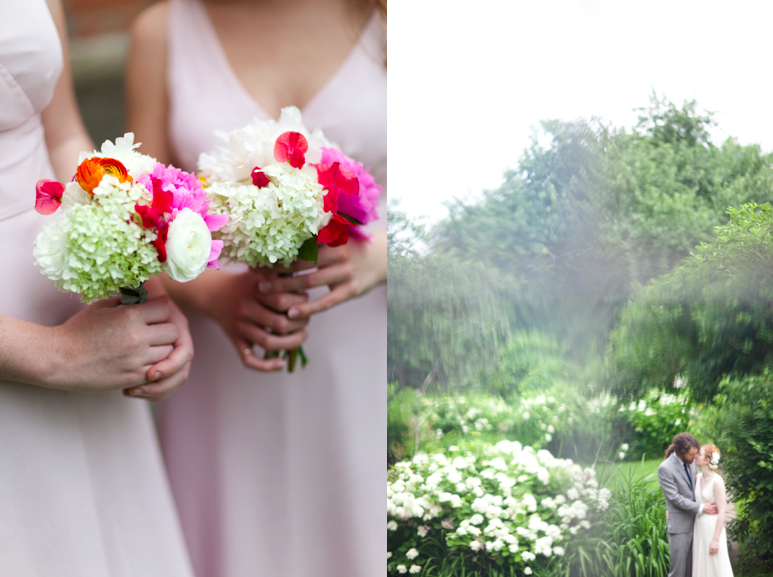 John Allen, Anna's younger brother, took all the wedding photos and the whole family helped clean the church a few days prior. Anna made the layer cake herself (with this recipe)and decorated it with flags inspired by Herriott Grace. The cupcakes were made by a friend who works at a local bakery.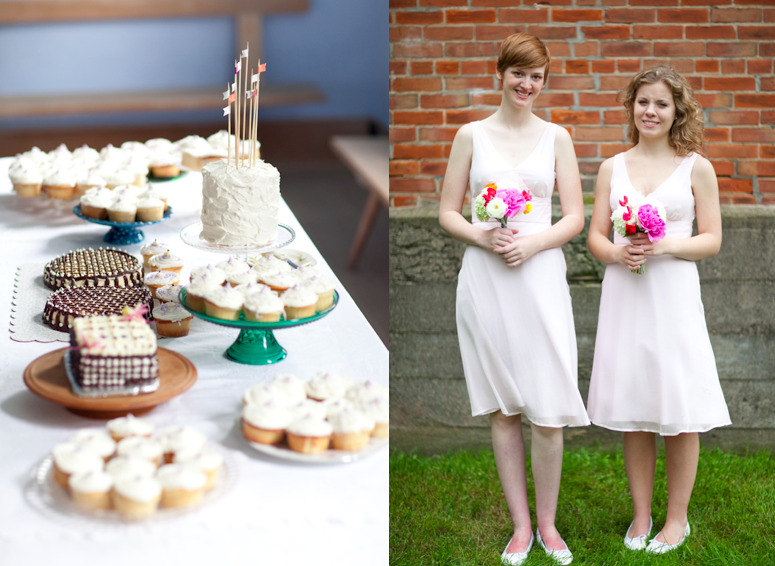 From Anna: "My  dear friend, Elizabeth, whom I hadn't seen in nine years, came all the way from Ontario to sing for my wedding! She and her sister helped tremendously the week of the wedding, creating all of the decorations and generally making the atmosphere happy and fun, which helped me not stress out! I don't think anything went wrong and if it did, I didn't realize it! I made a decision in the beginning that I was not going to stress about my wedding. Of course it did prove to be more stressful than I had originally thought. But you just have to realize that's almost inevitable. Everything was lovely and I think people enjoyed themselves, even though we didn't have much of a program or entertainment!"
Anna and Jed honeymooned on Prince Edward Island. So sweet! Congratulations!
Photographs: John Allen. Dresses: J.Crew.