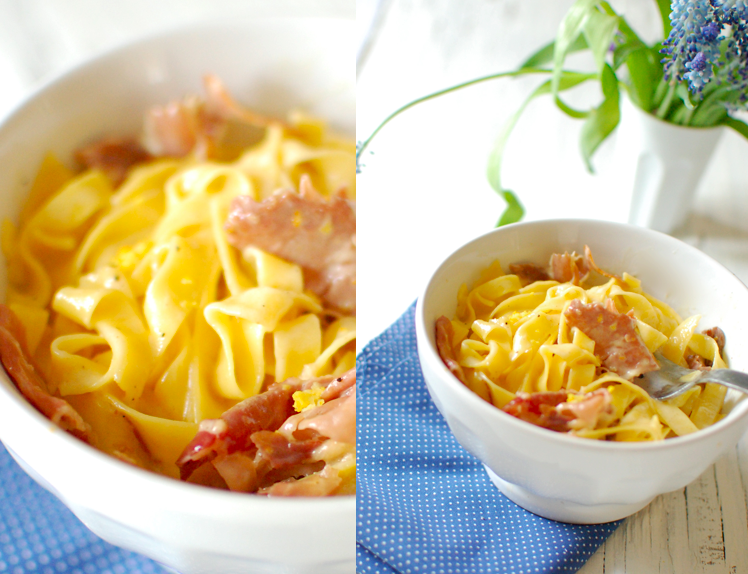 I've been loving the new Bon Appétit magazine! The new issue, May 2011, is the first under the new editor and it's filled with gorgeous, natural light photography and delicious recipes. On page 133 is a recipe for Tagliatelle pasta with prosciutto, orange, cream and parmesan. I made it for dinner tonight and it tasted amazing and was easy as pie to make! I am not a huge fan of these photos but I was impatient and hungry!
Update: You can find the recipe right here.
Photo: Chelsea Fuss. Recipe: Bon Appétit.